Emojis are one of the coolest things ever created — probably. Well, that's debatable, however, there's no denying that almost every smartphone user makes use of emojis during a text-based conversation. In case you didn't know, there is a boatload of emoji maker apps available on the Play Store. These apps allow you to create your very own personalized emoji characters that can be shared on multiple apps.
All the apps listed below are free to download and use. However, they are supported by in-app ads which are at times a tad intrusive. Nonetheless, if you do not mind the ads, then these are the best emoji maker apps on the Google Play Store. It's also worth a mention that most of these apps share similar names which can be a bit confusing. Windows users should also know how they can use emoji on their Windows 10 PC.
Emoji Maker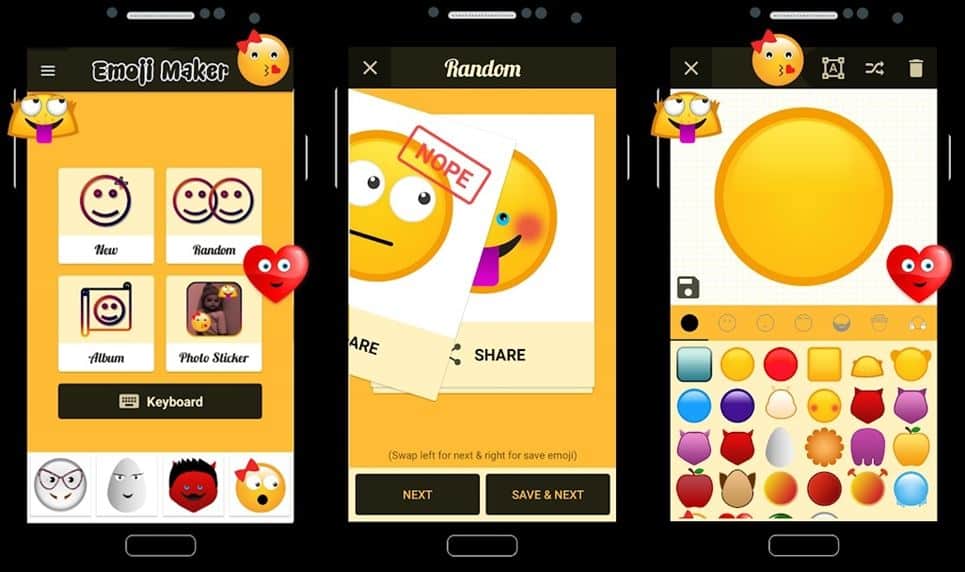 Emoji Maker app is fairly basic and allows you to quickly create your customized emoji character. It comes with a bunch of emoji shapes that can be used as a base. This includes smilies, fruits, non-living items, and more. Of course, you can add other elements such as the eyes and facial features to the emoji. The app's emoji editor lets you create some unique emoji characters. Additionally, you can even add text to your emoji.
Bitmoji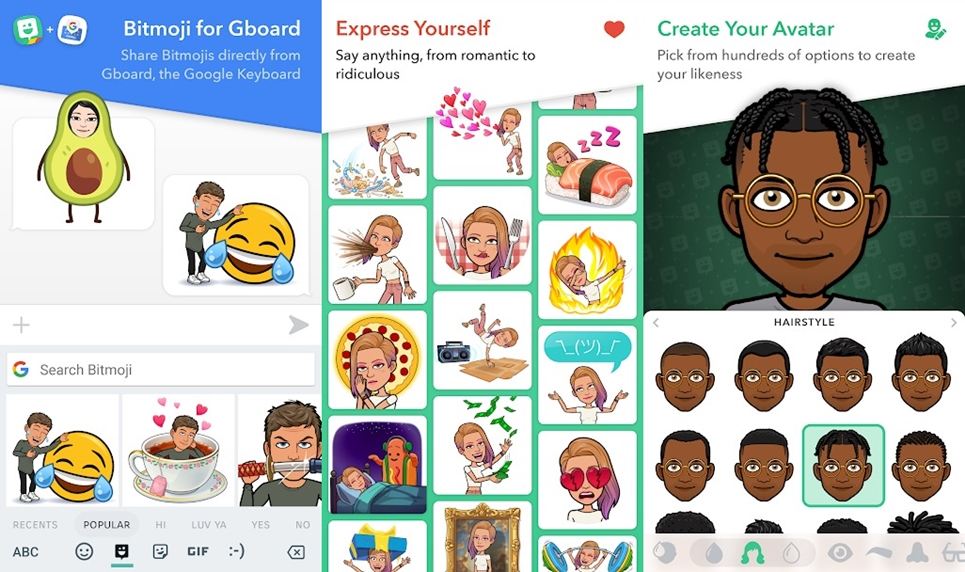 Bitmoji is one of the most popular apps to create custom emoji and stickers. What's even more impressive and useful is that you can share your custom emoji directly from Gboard. This means you do not have to launch any other app to share your custom emoji when chatting. The app has one of the largest collection of customization options to choose from. Thus you can create some unique emoji characters that no one else would have. The app is simple to use and lets you create a cartoonish version of yourself within just a few minutes.
Emoji Maker – Create Stickers & Memoji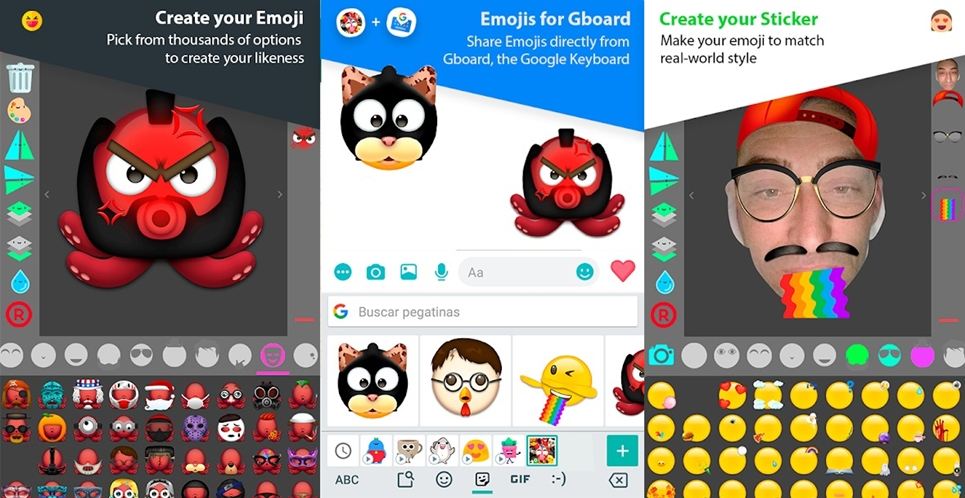 This emoji maker app has an insane amount of emoji customization and creation options to choose from. If you want a ton of custom emojis, then you must download this app. There are several base emoji characters you can use and customize. Additionally, you can quickly share your creations straight from the Gboard application. As a bonus, you can create a WhatsApp Sticker pack as well via the app and share those stickers during a WhatsApp chat.
Emoji Maker – Create Stickers & Memoji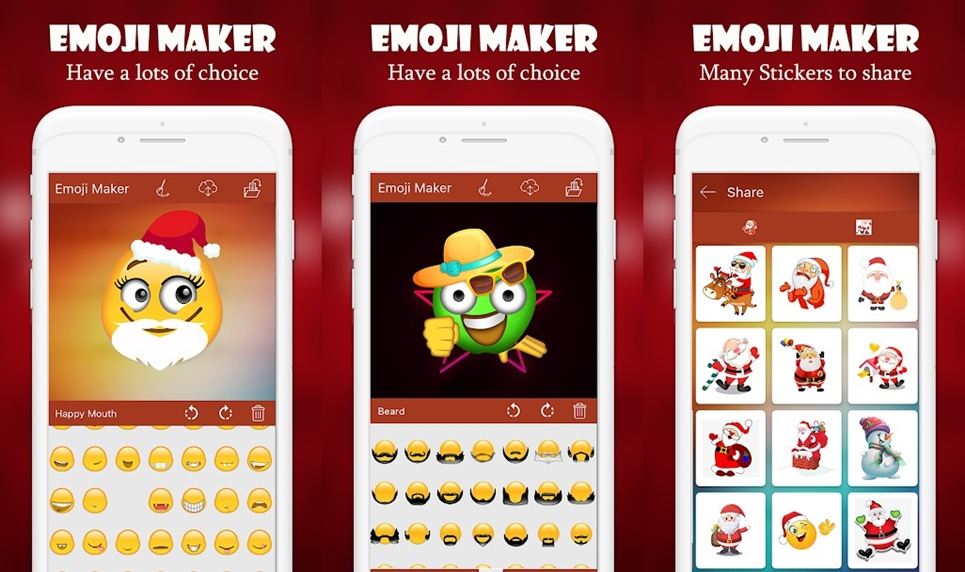 Here's another feature-packed emoji-creating app that you must check out. Emoji Maker has a bunch of different add-ons and stickers that you can use to create your unique emoji characters. The app is fairly easy to use and you can even use your own images on the device to create emojis. Moreover, at the time of writing this post, Christmas is just around the corner and you can create your own Santa Claus emoji via the app.
Emoji Maker from Photo & Animoji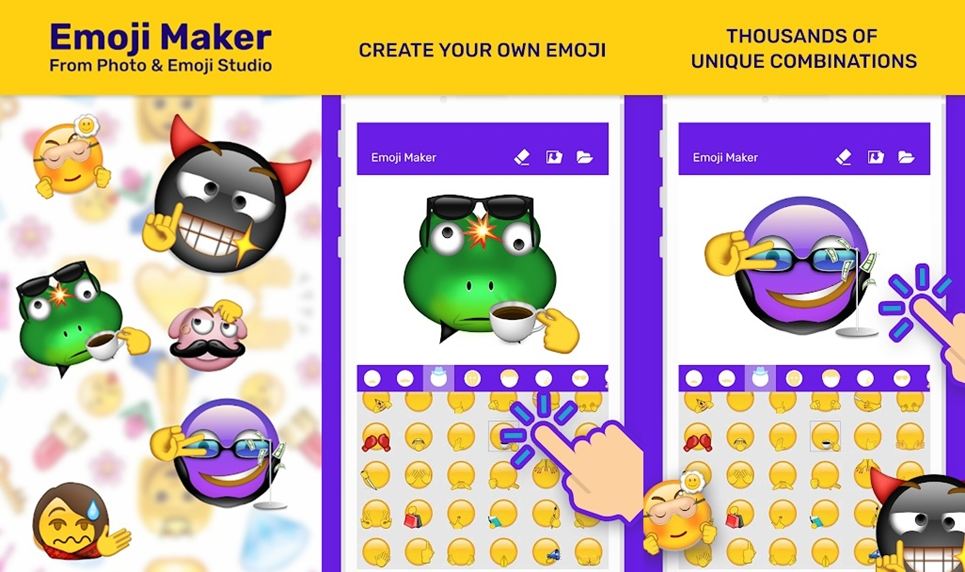 Emoji Maker from Photo & Animoji offers you a boatload of different combinations that you can use to create custom emoji characters. All you have to do is select a base and then try out the combinations and save your favorite ones. There are literally millions of different combinations that you can use. Furthermore, the emoji maker app lets you share your creations to other apps such as WhatsApp, Messenger, Telegram, and others with a tap of a button.
These are the 5 best emoji maker apps that you can use to create cool custom emojis that you can share with your friends.
You may also like: