A lot of what people do on computing devices these days is online. Consider this, our smartphones won't remain very smart without the internet. From office documents to how we consume media, everything has moved onto the internet, for many people if not all. That explains the popularity of Chromebooks that run Chrome OS, essentially a computer that runs the Chrome browser and nothing else. Recently, the addition of Android apps has made Chrome OS more useful and the support for Linux apps arriving soon will further extend this. Chrome OS is not about being online all the time though. Here are 5 must-have apps for Chrome OS and they also include some completely offline apps. We're not including Google apps here since Google already does a good job at including them itself.
5 Must-Have Apps for Chrome OS
1. Evernote Web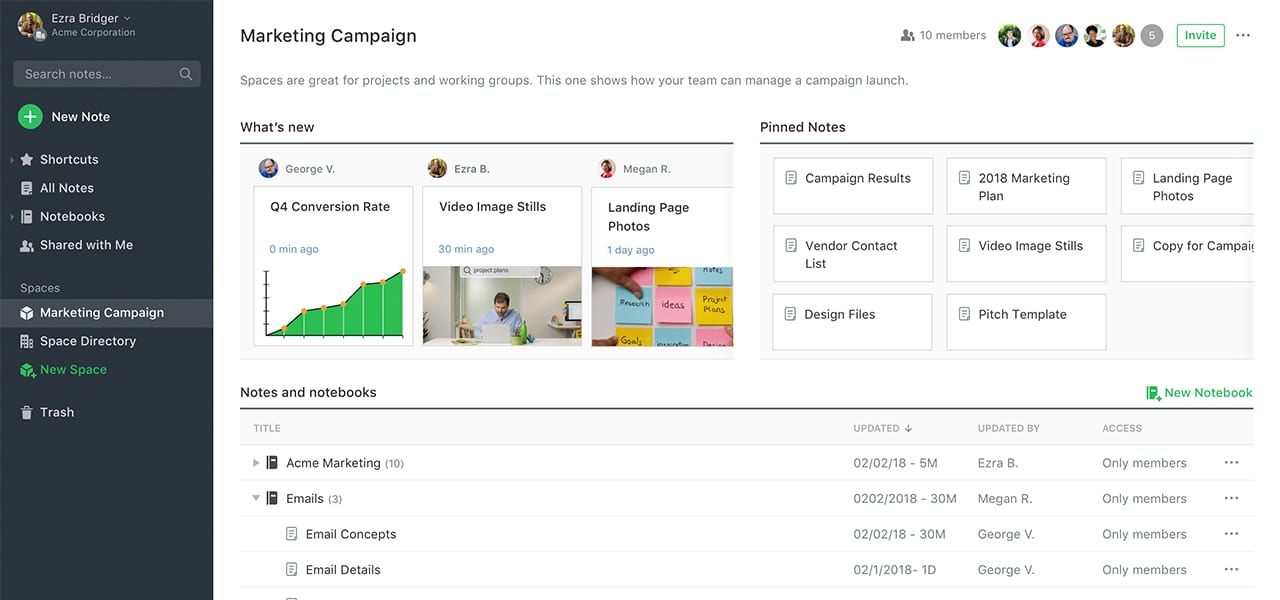 Evernote probably does not need any introduction. Ever since it first launched on Android the service has been quite popular. The Evernote team have left no stone unturned either by developing apps for almost every major operating system and extensions for browsers. It is a note taking app which is something Google Keep is pretty good at too. Evernote though is more robust and easy to organize if you're someone who heavily relies on note-taking.
[chromewebstore url = "https://chrome.google.com/webstore/detail/evernote-web/lbfehkoinhhcknnbdgnnmjhiladcgbol?hl=en"]
2. Kami
https://youtu.be/UjdGPB475xM
Kami is a notation and markup tool that, again, works offline but is even better when connected to the Internet. It allows you to collaborate on a number of documents, notably PDFs and images. If you're receiving PDFs or other docs from sources outside Google Drive and still need a way to mark and discuss them, Kami is your best bet. It even syncs your documents to your Google Drive so you can always be sure you have a backup in case something happens to the local file. If your markup and collaboration needs are school-related, then you'll be happy to know Kami also works with Google Classroom.
Don't miss: How to Run Chrome OS from a USB Drive
[chromewebstore url = "https://chrome.google.com/webstore/detail/kami-pdf-and-document-mar/iljojpiodmlhoehoecppliohmplbgeij?hl=en"]
3. Enjoy Music Player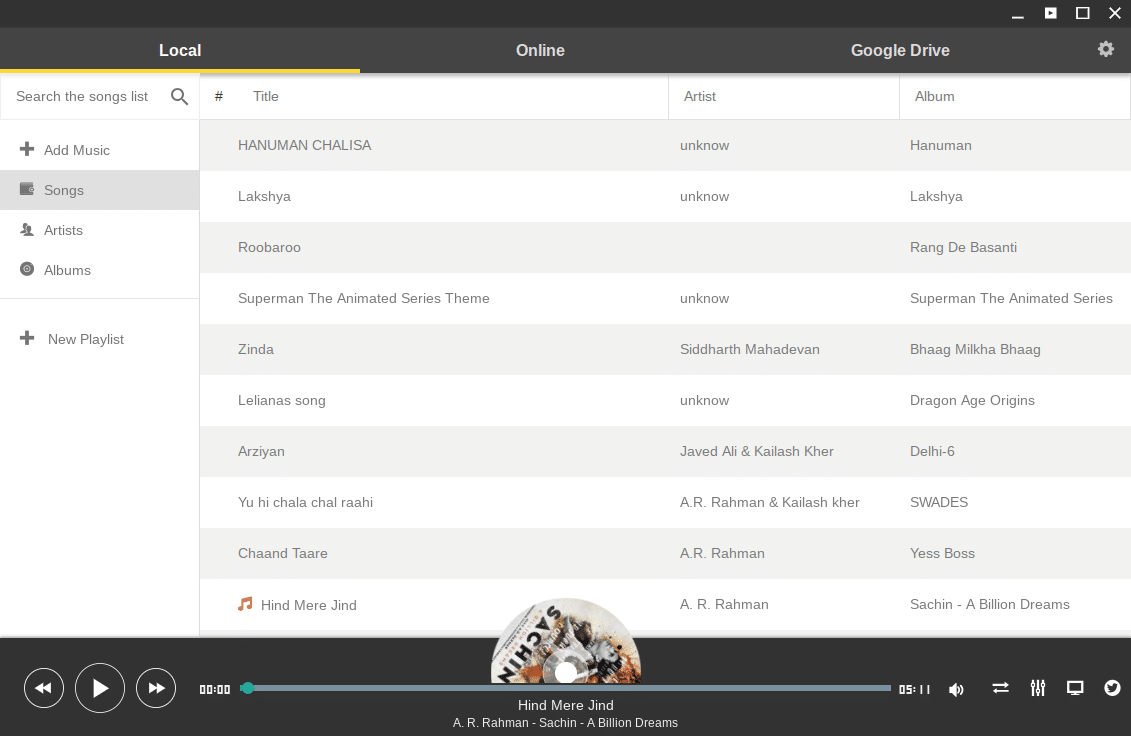 There are plenty of options if you want to stream music on Chrome OS from Google Play Music to Spotify. What if you have some local music though? Technically, Google Play Music can play those if you upload them. Enjoy Music Player, however, doesn't require you to upload them or even be connected to the Internet. It plays your local music files just like you'd expect. The interface is sleek and modern and it covers the basic music player features you'd expect. There are playlists, for instance, and there is a built-in equalizer as well.
Must read: How to Create a Bootable USB on Chrome OS
Being offline is only one of the perks though but if you are connected to the internet, things get even more interesting. Enjoy music player lets you stream songs from Soundcloud and even your own Google Drive storage. You can cast media to a Chromecast if you have one and directly tweet about the song you're listening to.
[chromewebstore url = "https://chrome.google.com/webstore/detail/enjoy-music-player/hncfgilfeieogcpghjnnhddghgdjbekl?hl=en"]
4. VLC Media Player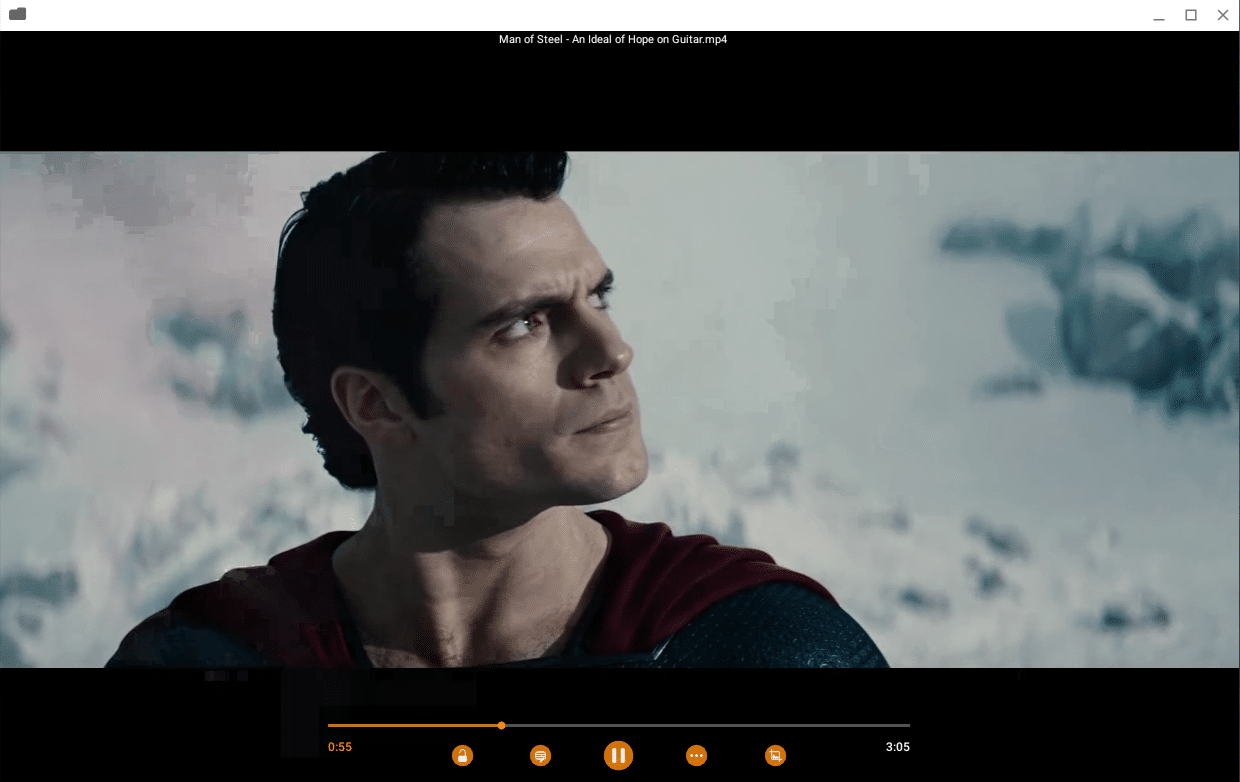 When its a list of must-have apps for any OS, this is one app you will and you should always find in there somewhere. VLC is almost as omnipresent as God himself and if you're not yet aware of what it is and what it does you've not been using your computer enough. VLC media player lets you listen to audio files and watch video files no matter which format the files are. It plays everything that's playable and it has more features than one can count or need. Most people stream videos, music, and movies these days but if you're someone who has some offline files VLC is the best way to go.
[chromewebstore url = "https://chrome.google.com/webstore/detail/vlc/obpdeolnggmbekmklghapmfpnfhpcndf?hl=en"]
5. Material Neutron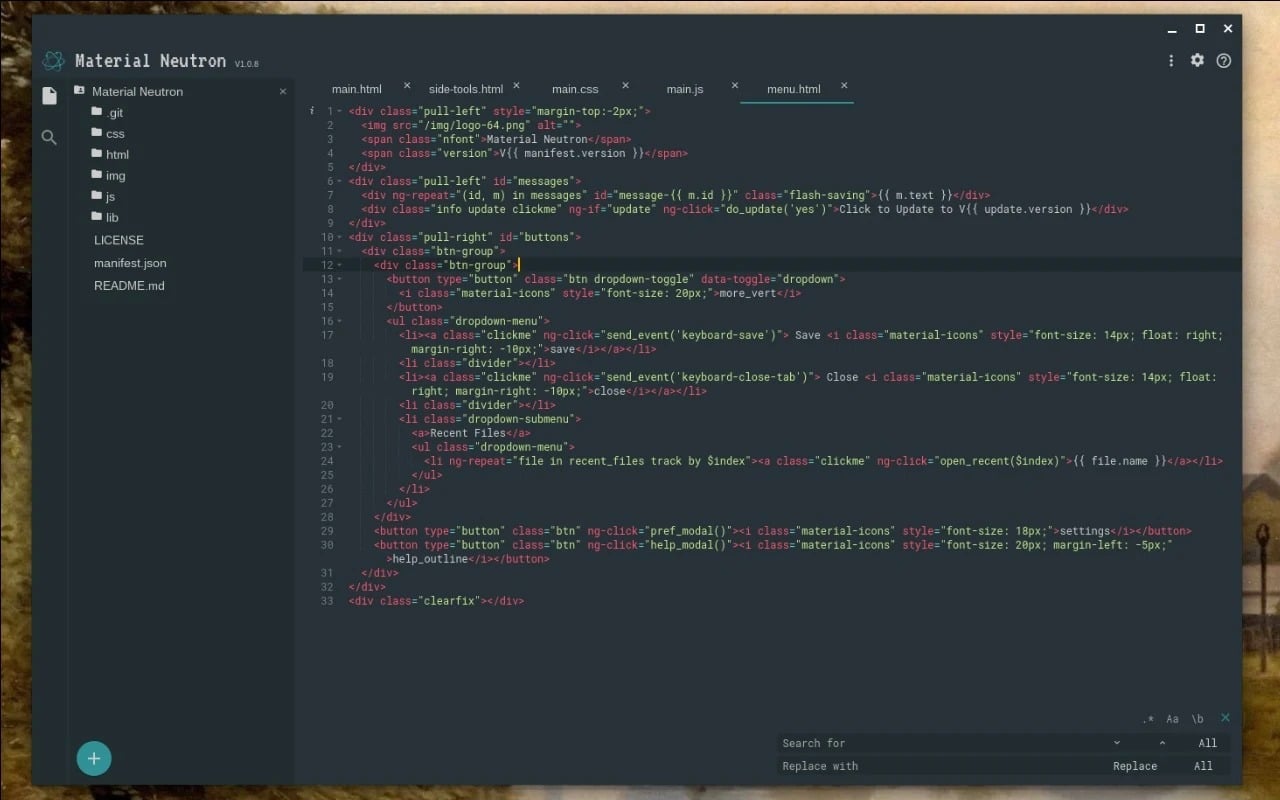 So this is not necessarily a must-have app for most people since most of you aren't really coders. In the odd chance that you are, Material Neutron is a code editor/text editor which works offline. You can also directly work from your Google Drive or other connected storage services. Features include autocompleting, tabbed editing, collapse sidebar for more space, syntax highlighting for many languages, restore open tabs, open files directly from the Chrome OS file manager, project view with full-text search and replace, sublime-compatible keymappings, including multiple cursors and selections.
[chromewebstore url = "https://chrome.google.com/webstore/detail/material-neutron/dnpfikbaljjobebldaaloaaijfcgofbk"]
Editor's pick: 5 Popular Mac and Windows Apps Also Available For Linux