There are a bunch of different golf games to play on Android. There's a high chance that you don't live anywhere near a golf course. And while a golf game might not offer the same experience as playing golf in real life, some golf games offer a great experience.
To help you get the best golfing experience on your phone, we've curated a list of only the top 5 golf games to play on Android. The list is in no particular order so we'd suggest checking out all the games on the list before picking one to download. If you're a Chrome OS user, then check out 5 best games for Chrome OS. Nonetheless, these are the top 5 golf games you can play on your Android phone.
Golf Battle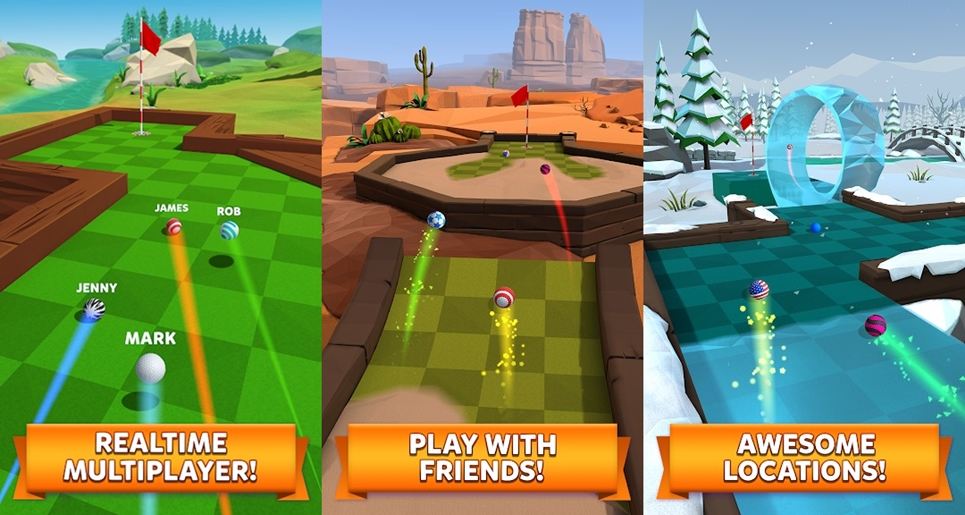 This golf game from Miniclip lets you compete against friends in a 1 vs 1 match or a six-player multiplayer match. You can also compete with other real players from around the world. The game has a classic mode which is perfect for when you just want to enjoy a game or two of golf. Although, you can play the Rush mode if you're looking for fast-paced gameplay. Golf Battle has decent graphics and the controls to the game are easy to master. Additionally, there is a boatload of items to unlock and a good number of levels to keep you hooked on the game.
Don't Miss: 100+ Best 120Hz Games for Android
PGA TOUR Golf Shootout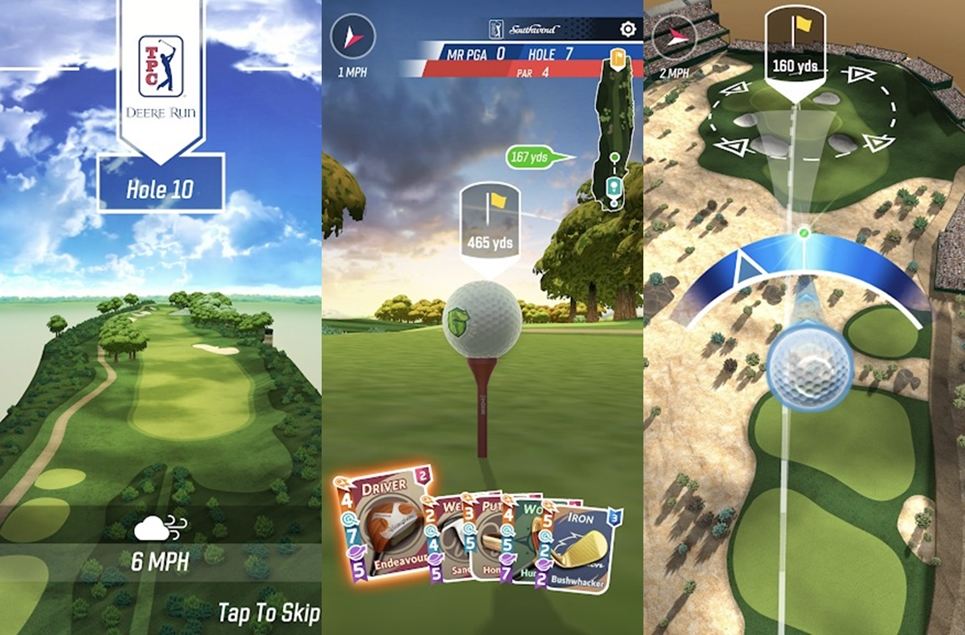 The PGA Tour Golf Shootout game allows users to play in some real-life golf courses amongst a bunch of other cool things. It has daily challenges that you can complete and claim rewards. Those looking for some serious competition can play against other players in the versus mode. Moreover, as you play the game you would be able to unlock cool new golf clubs with unique stats and abilities. This golf game also has a single-player mode with challenging TPC courses.
WGT Golf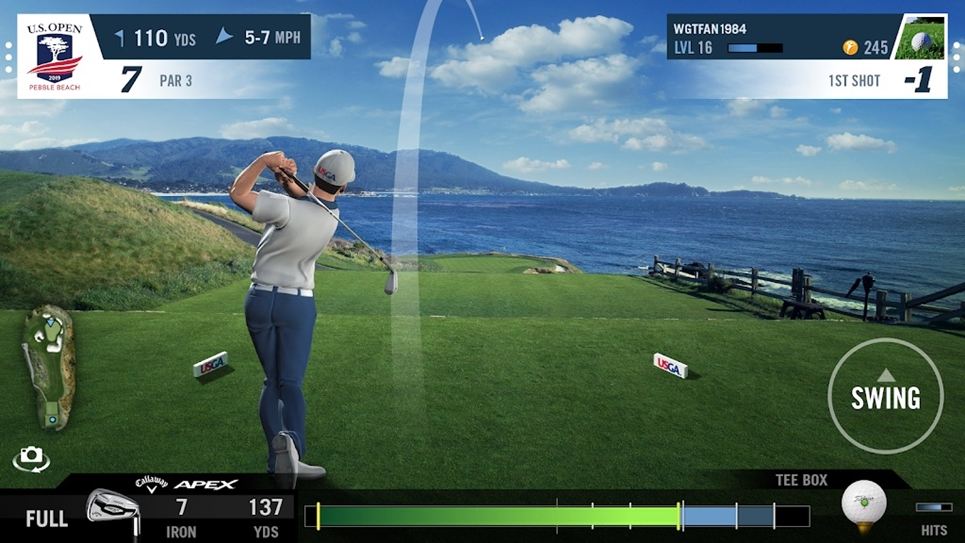 If you're looking for an authentic and life-like golf game, WGT Golf is the game to download. This golf game features more than 15 championship golf courses including the Pebble Beach and Bandon Dunes golf course. Moreover, WGT Golf has a bunch of different game modes such as a multiplayer mode, single-player mode, and topgolf mode. Thus, you can play for a few hours every day without the game feeling repetitive. You can choose your equipment and you can even level up the equipment. The game also has a Virtual U.S. Open tournament in which you stand a chance to win a free trip to the real U.S Open tournament.
Check out: 5 Free Linux Games You Should Try
Golf Clash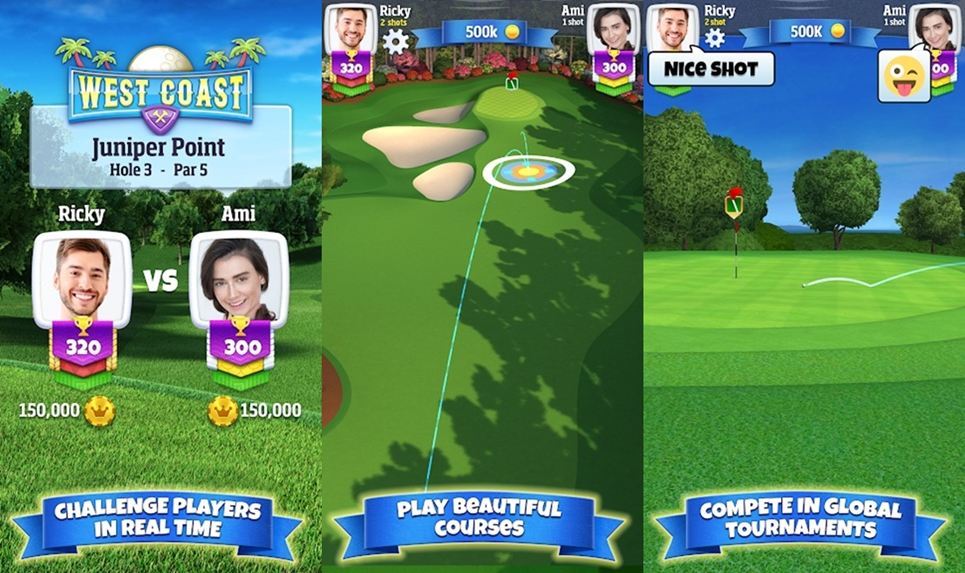 Golf Clash is easily one of the most popular golf games to play on Android. It is perfect for those looking out for an arcade-style golf game. The controls to the game are super easy and you can compete in real-time multiplayer matches. You can even challenge your friends on Facebook to a 1 vs 1 match. Golf Clash has a bunch of different courses and weather conditions. The freemium game also lets you unlock new clubs and balls to improve your chances of winning in challenging courses.
Mini Golf 3D City Stars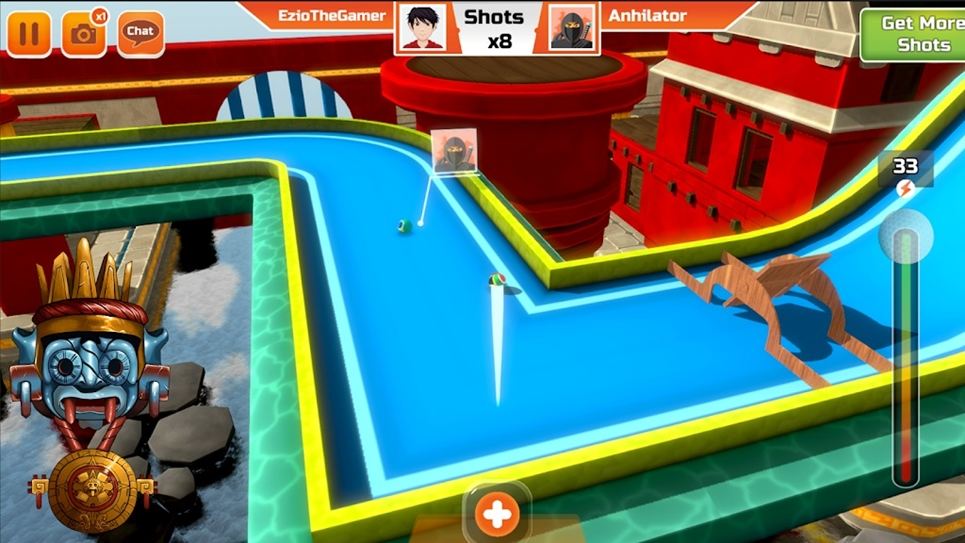 Unlike the other golf games to play on Android, Mini Golf 3D City Stars offers a unique golfing experience. The arcade golf game lets you play against other players in multiplayer mode. And as you advance in the game you can unlock achievements. There's also a single-player mode when you're not up for competition and simply want to enjoy a quick gaming session. What's impressive is the collection of 245 different golf courses in the game. The game's graphics are decent and the controls are easy to master.
These are our top 5 picks for the best golf games to play on Android. What's your favorite Android game at the moment? Let us know in the comments section below.
You may also like: