It's been quite a popularly known fact that when it comes to gaming, Windows reigns supreme. There's simply no competition here. Another popular opinion is that Linux is only for developers and that you cannot game on it. Neither of those opinions is entirely true. You can enjoy using Linux and wonder how you ever lived without it even if you're not a developer. Also, you can very much play games on Linux. Although the availability of games, especially AAA titles isn't as robust as on Windows, Valve has done some brilliant work making Steam and its library of games available on Linux. Here are some of the best free Linux games you should try. If you want to enjoy the alternatives to popular Windows apps on Linux, read my article.
Before we begin with the list though, quite a few of the games available on Linux are available because of Steam. This includes some of the most popular and better games available on Linux. Steam is free to download and install and is easily available in the Ubuntu repositories and thus the Software Center. You can search for Steam and install it with the click of a button. Once Steam is installed, you can play all of the games mentioned below, and even try and look out for some games on your own in Steam's huge library.
1. DOTA 2
Being a free-to-play multiplayer online battle arena, DOTA 2 is definitely one of the most popular MOBA games on Linux if not the most popular. This is why it's the first on our list of the best free Linux games. It's the most played game on Steam according to Valve, the creators of Steam and DOTA 2. The game is completely free to play but it does offer a battle pass for extra gains and rewards. That's quite common with most free-to-play games. The game still boasts of millions of online players and is regularly updated.
2. Team Fortress 2
When it comes to the best free Linux games, Valve is the biggest name and this is yet another game by Valve themselves. Team Fortress 2 is a team-based multiplayer first-person hero shooter. It's one of the oldest games of its kind but it still enjoys a decent user base and thus regular updates from Valve. Released way back in 2007, the game is still constantly in the top 10 games being played on steam. The game offers a number of mods and items that even let you customize your appearance. Unlike what it sounds, Team Fortress is not another pay-to-win game because the items on sale are simply for cosmetic purposes.
3. Battle for Wesnoth
When we're talking about free Linux games, we have to mention Battle for Wesnoth. This is an open-source free turn-based strategy game that you can probably find in your distro's app store. It's available in the Ubuntu repositories and thus also available in the app stores of any Ubuntu-based distros or Ubuntu flavors. The game can be played offline or online, as a single-player or in multiplayer, any way you prefer. Your goal is to defend your kingdom, and you can do it by sitting where you are or going out to hunt the evil on an adventurous path. New mysteries await you, regardless of your playing style.
4. Super Tux Cart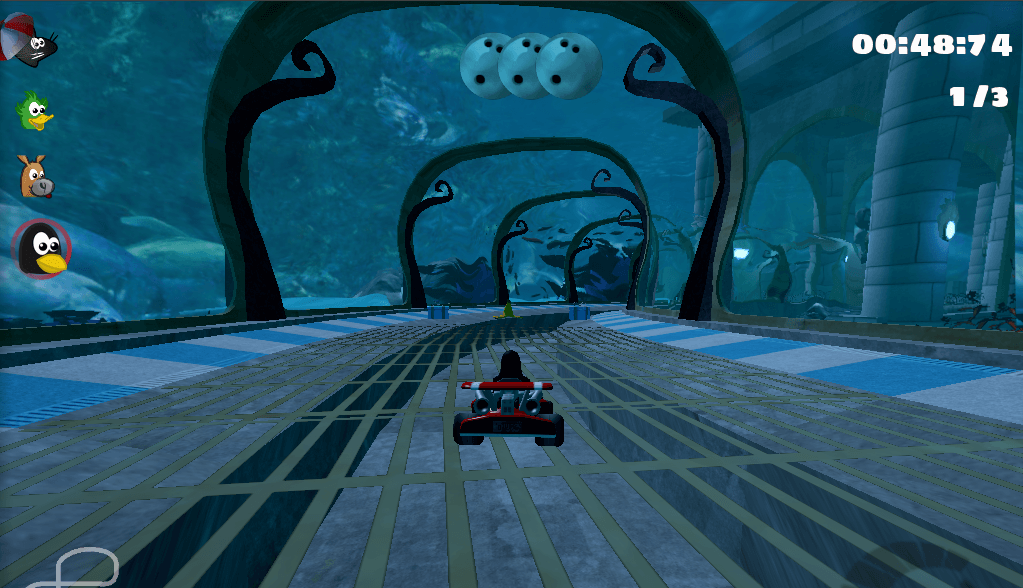 If you've played Beach Buggy Blitz on Android or iOS, or Mario Kart on Nintendo consoles, this will seem very familiar. If you've always wanted to play one of those games but couldn't, you can play this one. It's the classic cart racing game which is simple and the controls are quite optimized. Besides, it's completely free.
5. Warsow
Warsow is a first-person shooter game that isn't trying to be the most realistic graphics-intensive game you've ever played. It's a unique game in its own with its cartoonesque environment design. If you're not put off by that, you're in for a fun ride. They even have a discord server that you join and find other players to play with.
Read Next: How to Switch Display Manager on Linux