Some people try to avoid signing in with a Microsoft account and use a local account instead. While this is helpful if you are really concerned about privacy, signing in with a Microsoft account has its advantages too. If you've signed in to your Windows 10 device using your Microsoft account, you can also remotely sign out and lock your Windows 10 device whenever you want to. You should also check out these 5 tips and tricks for Windows 10 to enhance your experience.
These days we tend to have so many online accounts that remembering passwords, and managing those accounts is a hassle. It's a lot easier to just stay logged in that log in every time you want to see your emails. This practice is more or less safer when you're on your home computer, your laptop, or your smartphone. While it's hard to get lose a home computer, losing your laptop is rather easy. You could forget it in a taxi, bus, or anywhere else. It could also get stolen.
If that were to happen, the person with your laptop potentially has access to all your data, in case your laptop was on and logged in. Even with your home computer, you may have logged in and then left without logging out because of some situation. Anyone at your home could access your computer, view all your files, etc. Not everyone prefers to share all of that even with family members. There can be many other reasons, similarly.
Requirement: Turn on Find my device
It's possible to remotely sign out and lock your Windows 10 device but it requires that you've enabled Find my device before. The feature isn't very helpful for desktop computers since they don't move often. Laptops and tablets though can be easily found using the Find my device feature. In order to function, the feature requires users to sign in to Windows 10 using a Microsoft account and turn on the location services. Even if those two conditions are met, Find my device is turned off by default.
Microsoft already has enough privacy advocates worried so keeping a feature that tracks the location of your device off by default seems like a safe move from the company. If you don't know how to enable Find My Device on Windows 10, you can follow our tutorial.
Remotely sign out and lock your Windows 10 device
From any device with a web browser, visit account.microsoft.com\devices. You can use any computer, tablet, or smartphone for this. When you're there, sign in using your Microsoft account if you haven't already. Make sure you sign in with the same Microsoft account that you're signed in with on your Windows 10 device. You'll be redirected to the devices page once you sign in.
On this page, you can see all the devices that you've signed in to using your Microsoft account, including Android devices. Although you can't do much about an Android device except unlink it from your account. In the case of Windows 10 devices though, if Find my device is turned on, click the Show details link. You'll see Manage, instead of Show details if Find my device is turned off.
Must Read: How to Speed Up Menu Animations in Windows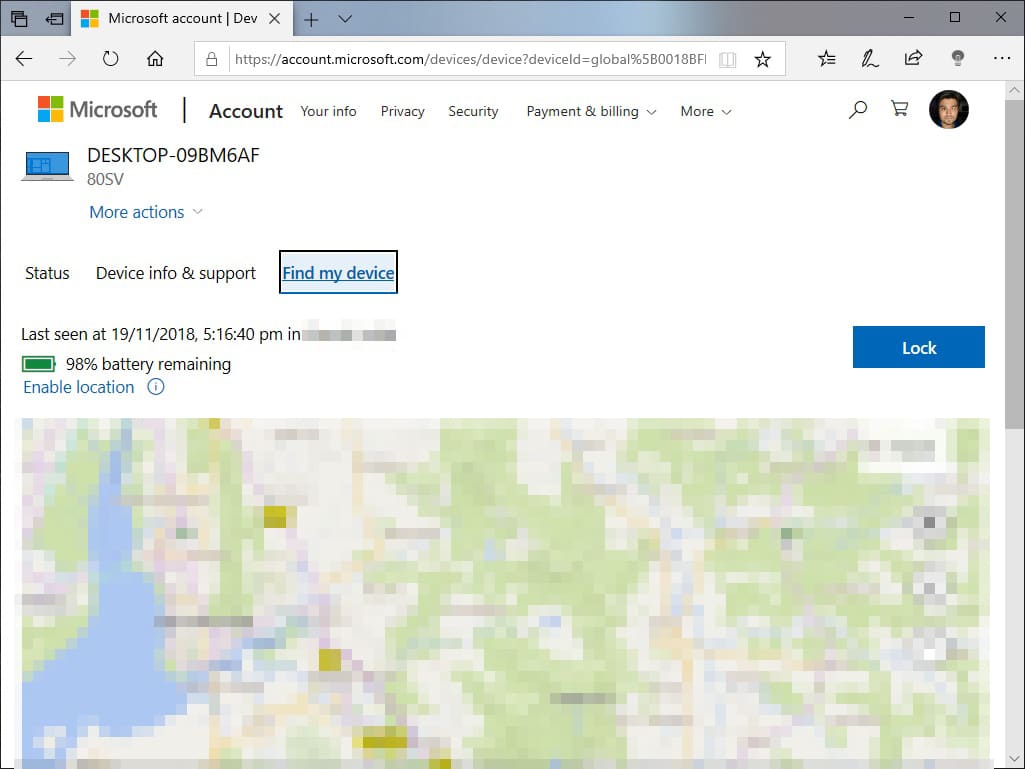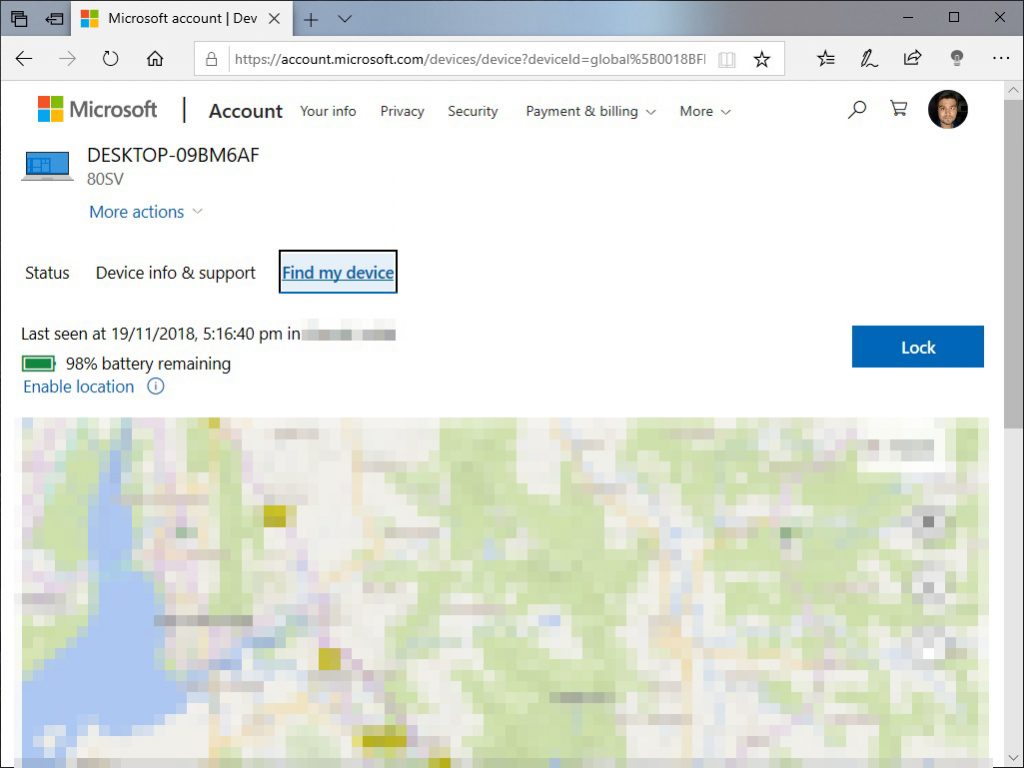 Now switch to the Find my device tab and you'll be able to see the current location of your Windows 10 device. Along with that, you can see the battery status and the option to Lock it. On the pop up that appears, click Next.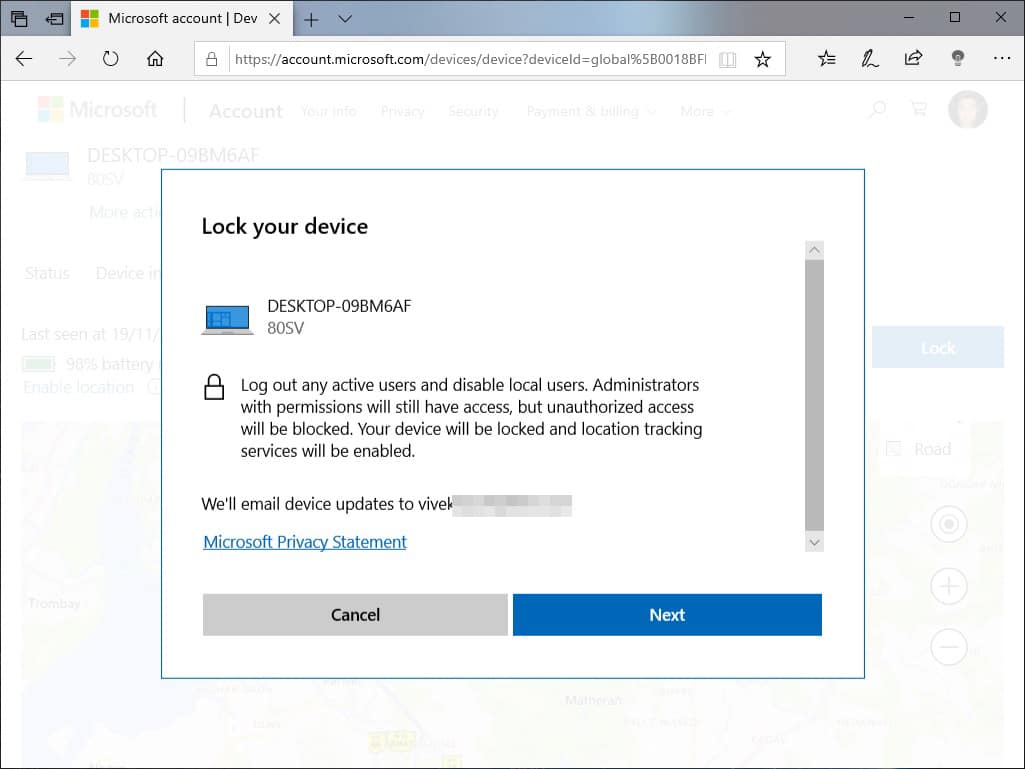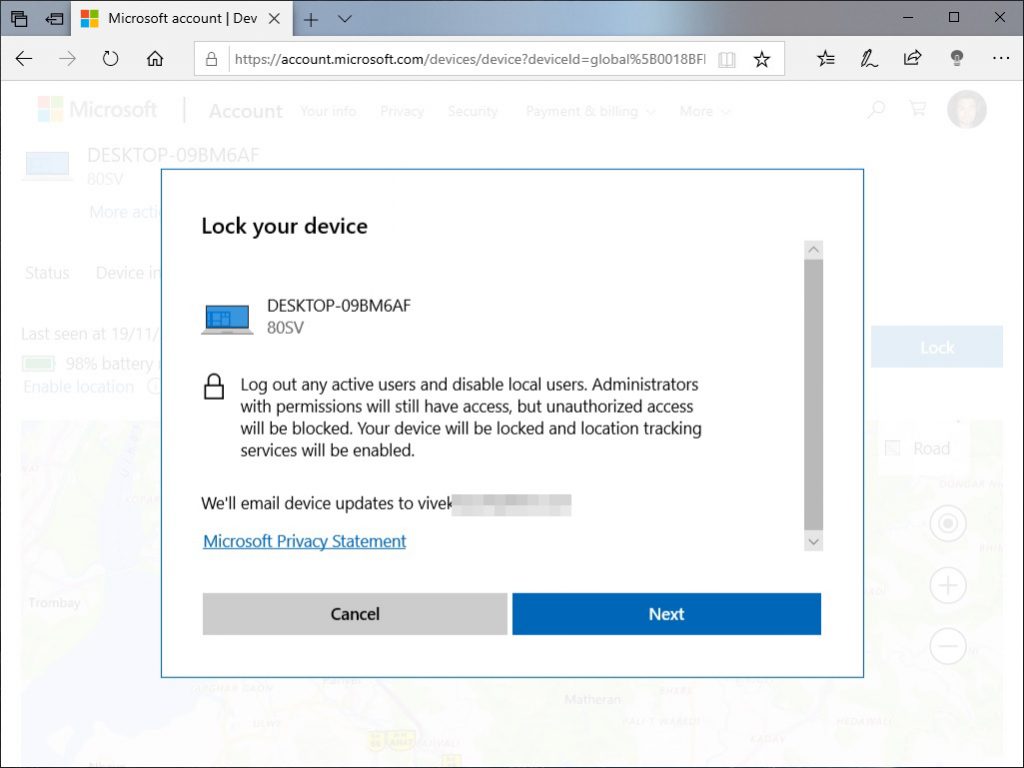 You'll then be able to type a message that you want to appear on your device once it is locked if you want that. The maximum allowed length is 160 characters. Finally, when you're ready, click on the Lock button to remotely sign out and lock your Windows 10 device. Remotely locking your Windows 10 device will also enable location tracking services which can be helpful in case of a stolen or lost device.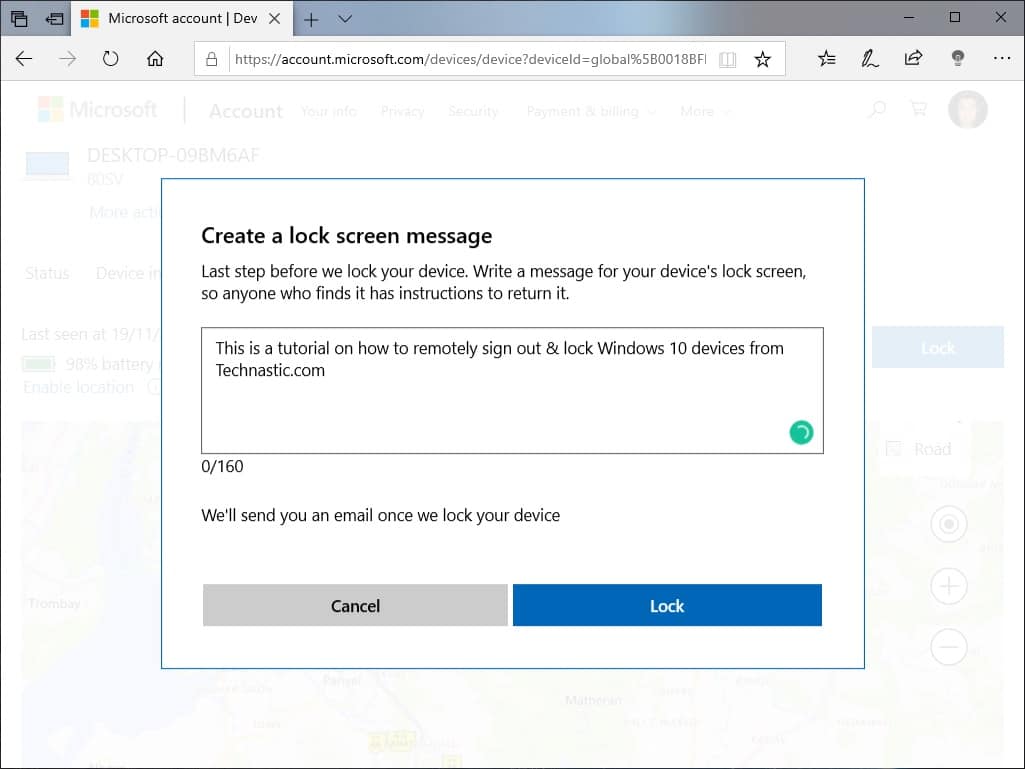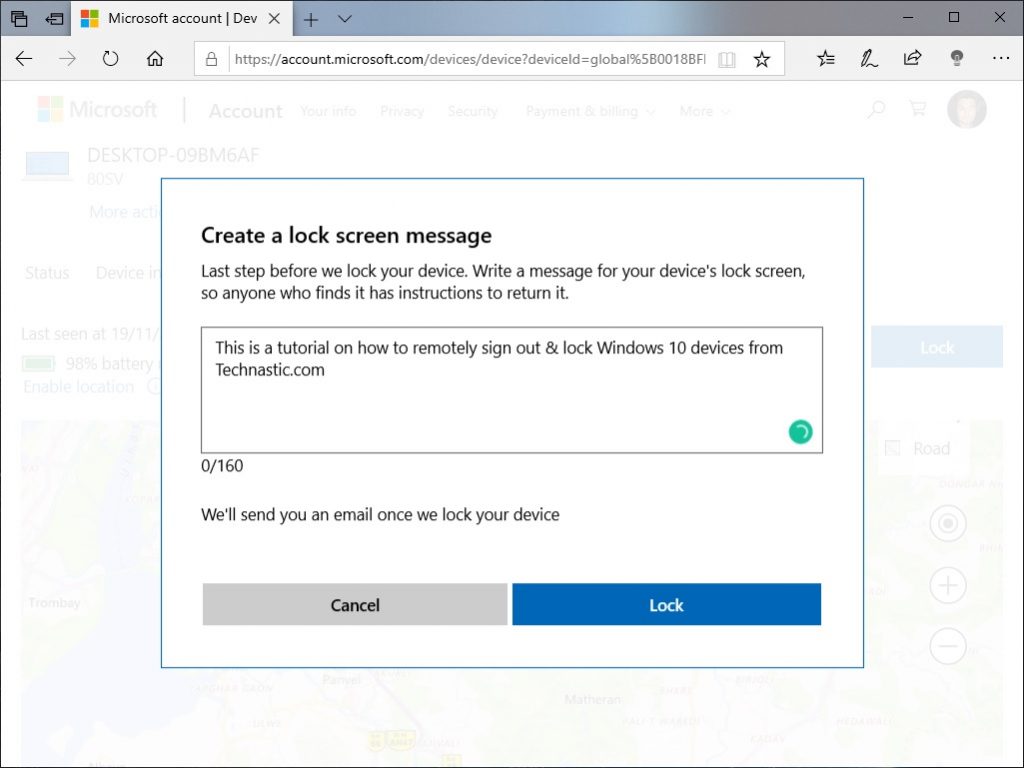 When that is done, your device will be locked. You'll then see a message on the Microsoft devices page saying "Your device is now locked".
Read Next: How to Backup and Restore Drivers on Windows 10