So the Windows File Explorer or the Windows Explorer as it is now called does not have a file preview feature like the file explorer on Mac OS. Or does it? Technically, it does have a file preview feature but it is just not very useful. Not that it doesn't work, it works just fine and more often than not. Once you enable the Preview pane under the View tab in Windows Explorer, you can see file previews by clicking on a file. But to have a sizable preview you'll need to allow a lot more screen real estate to this preview pane. And that is quite impractical unless you use the Explorer as a maximized window all the time. Fortunately, you can preview pictures, videos, and audio files easily with Windows 10 QuickLook.
As seen in the screenshots above, give a sensible amount of space to the preview pane and you hardly get a thumbnail bigger than the large thumbnail View option in the file explorer. To have a big enough preview thumbnail the preview pane needs an absurd amount of space. It's useful if you're someone who doesn't use the thumbnail view in Windows Explorer. It also becomes a bit useful when the file you want to preview is a Video or Audio file. But there is a better solution. You just have to look, up in the Microsoft Store.
Install Windows 10 QuickLook from Microsoft Store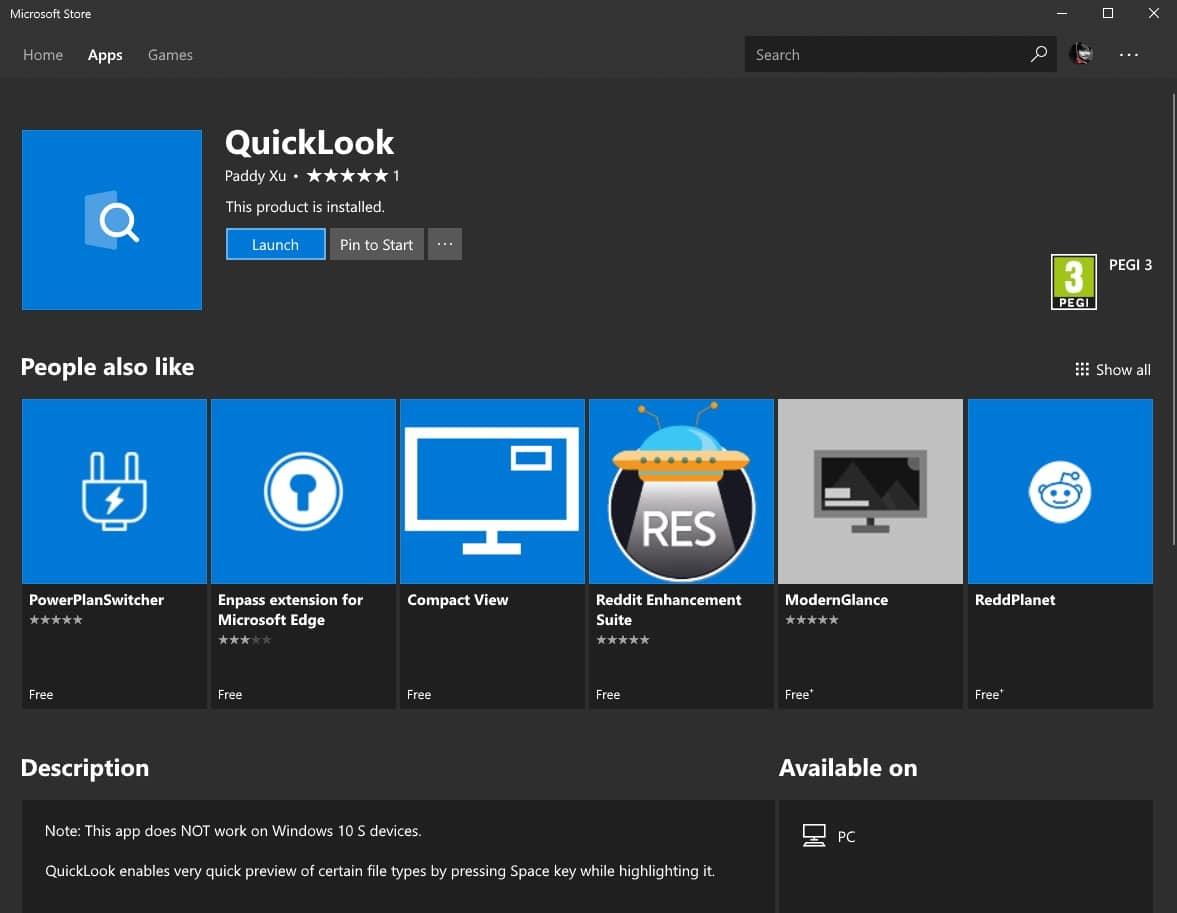 QuickLook is a free app on the Microsoft Store which will let you easily preview files. Unlike the Preview pane in file explorer, QuickLook does not require an additional pane in the Explorer window. To preview a document, image, audio or video just select it and hit the spacebar on your keyboard. A preview window, large enough, will open up letting you preview the file. To close the preview, simply press the spacebar key again or press the Esc key.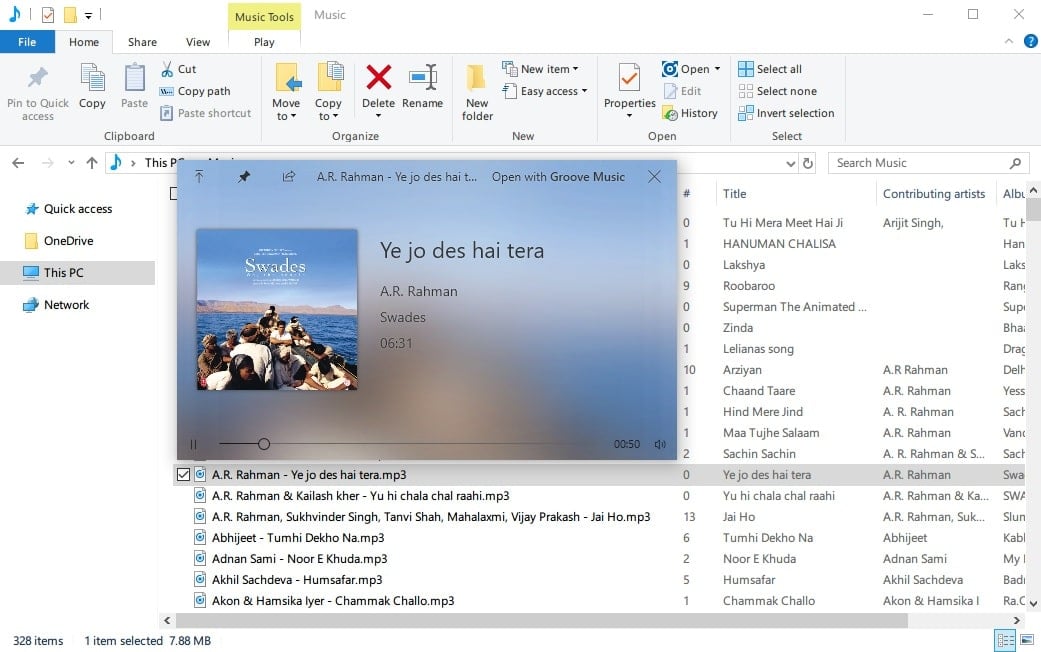 The QuickLook app supports a number of popular document, image, video and audio formats. To be able to preview files you just have to run the QuickLook app once after installing it. As you can see in the screenshots, a previewed file can be opened with an app associated with the file format from within the preview window. For instance, you can notice the Open with Groove Music option in the audio preview window above since Groove Music happens to be my default audio player.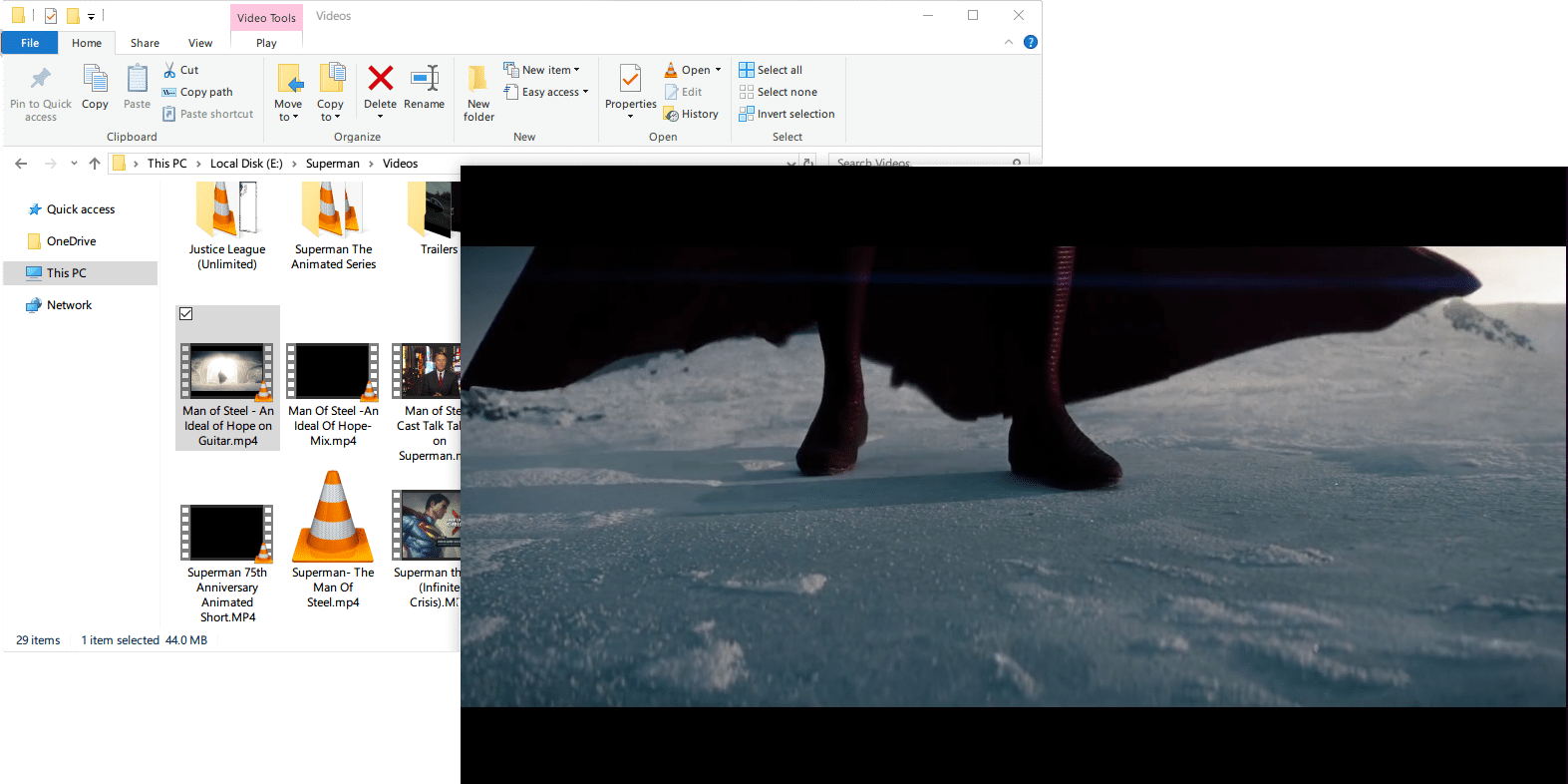 The controls automatically get hidden while previewing video files but become visible again on mouse movement. There's also a much easier way to open a file you're previewing. That is to simply hit the Enter key on your keyboard. This will close the preview and launch the file in its respective app. QuickLook runs in the background and it is important if you want to be able to preview files whenever you want. It starts automatically with Windows but that can be changed by right-clicking on QuickLook icon in the system tray and then disabling the Run at startup option.
That's it! If you want to hide a drive on your PC, or just password protect a file or folder on Windows 10, you should check out our tutorial on the same.