If you've been following, it isn't exactly a secret that the KDE Plasma desktop is now my favorite desktop environment. I've previously written a lot about how amazing it is and how customizable it is. It has been a while though since I last sang praises of the Plasma desktop. But you don't necessarily need to use the Plasma desktop to enjoy one of it's very best features. The feature we're talking about here is called KDE Connect. Fortunately for those who don't use a KDE desktop, this is not so much a feature as an app. This means you can install KDE connect in any other desktop environment as well.
What is KDE Connect and what does it do?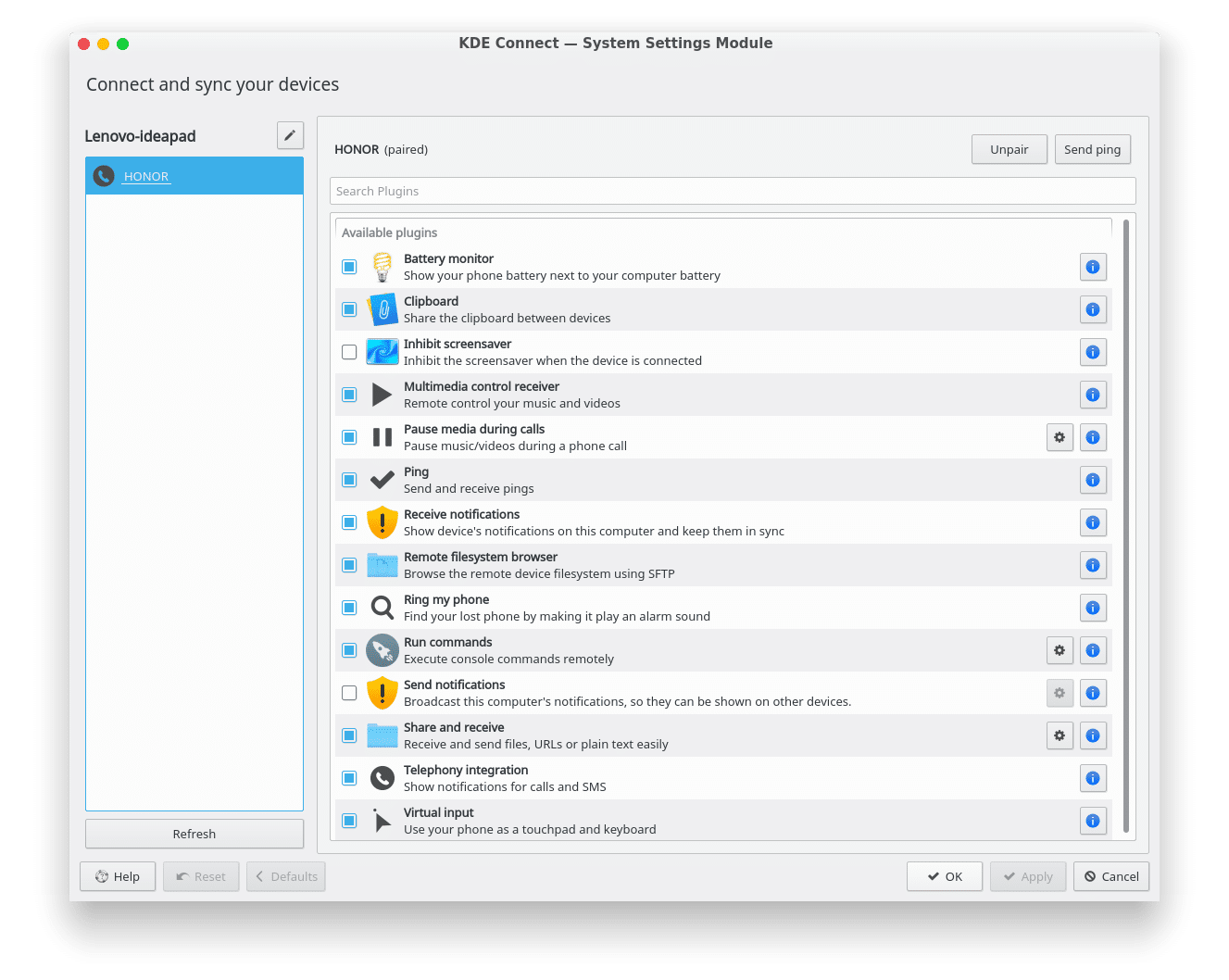 According to the project's official webpage, KDE Connect is a tool that is built with an aim to let all your devices communicate with each other. It also says, "To achieve this, KDE Connect implements a secure communication protocol over the network, and allows any developer to create plugins on top of it."
Microsoft has also been trying to make Windows 10 work better with Android and iOS devices. In case you haven't heard, you can link your Windows 10 PC with your Android device and also sync notifications between the two devices. KDE Connect has been doing something similar but better. It can not only sync notifications between the devices, but it can also ring the device for you in case you can't find it. With KDE Connect you don't have to worry about USB cables or starting some third-party wireless file transfer app. You can browse your phone from your PC like it's a hard disk connected wirelessly all the time.
You can see the current state of your phone's battery, i.e, the battery percentage and whether it is charging or discharging. That's not all, it also syncs the clipboard between your PC and Android (Mind = Blown). And this was all just what happens on your PC. It also lets you send notifications from your PC to your phone. Let's you files from your phone, wirelessly, let's you control the media playing on your PC, and even lets you use your phone to remotely control your PC.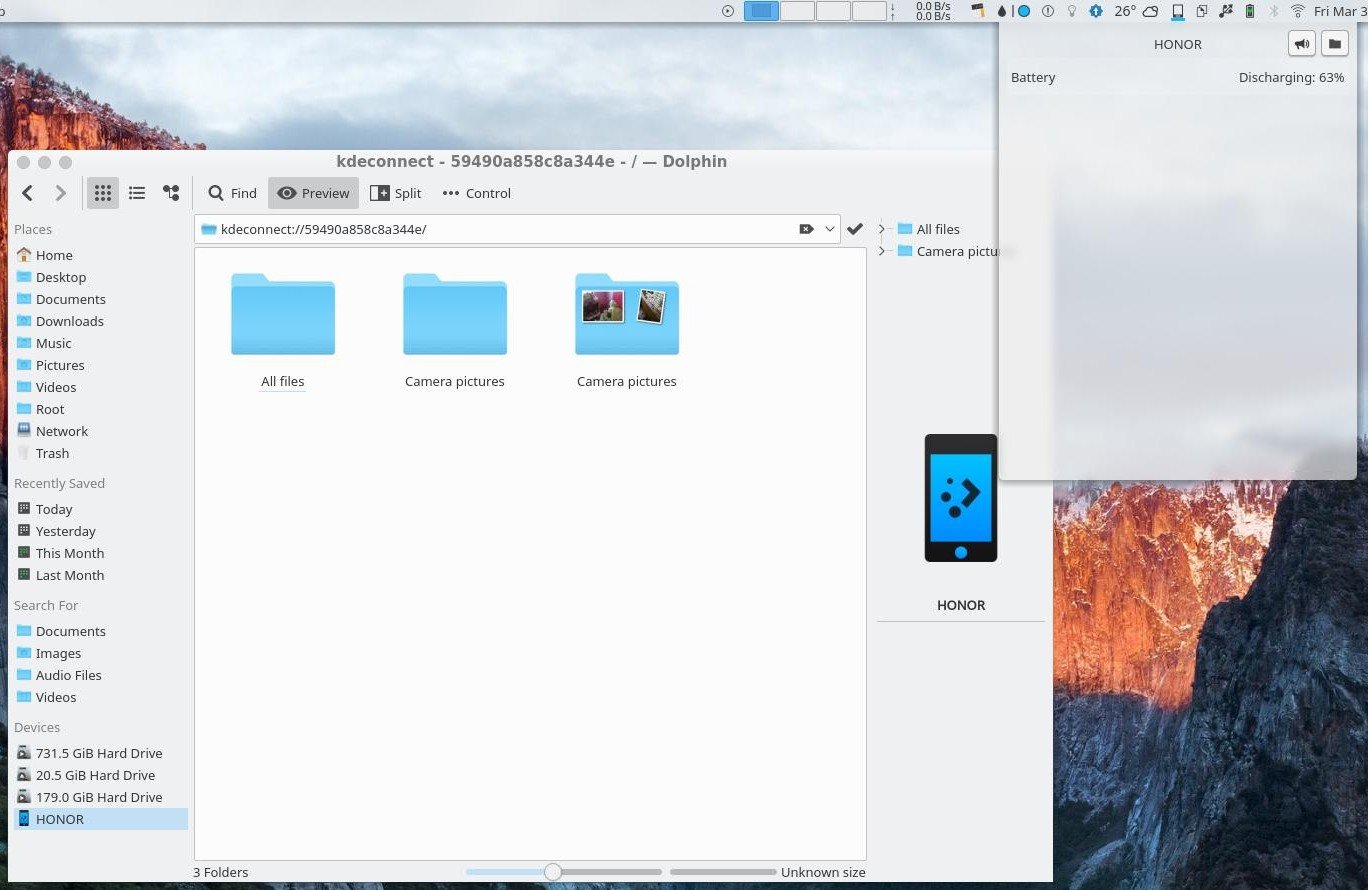 How to install KDE Connect
What makes KDE Connect even better is that being a separate app makes KDE Connect a universal feature you can have on any Linux desktop and it even integrates just as nicely with other popular desktops. If you're using the Plasma desktop, regardless of your Linux distribution, you'll most probably already have the app installed. In case you don't have the app installed, you can install KDE Connect by simply running one of the commands given below depending on your Linux distribution.
Read also: What to Do Right After Installing Linux Mint 19
Ubuntu
sudo apt install kdeconnect
Debian
sudo apt-get install kdeconnect
Arch Linux
sudo pacman -S kdeconnect
Fedora
sudo dnf install kdeconnect
OpenSUSE
sudo zypper install kdeconnect
KDE Connect indicators on non-Plasma desktops
I currently use KDE Connect with the Plasma desktop but I have previously used KDE connect with Unity and even GNOME. With the KDE connect indicator on Unity or the Mconnect extension on GNOME you can also send SMS using your phone right from your PC. That functionality is also available on the Plasma desktop with a plasmoid.
Unity
If you're using a version of Ubuntu prior to 17.10, you probably are using the Unity desktop. KDE connect supports it via a Unity indicator. An older version is available in the Ubuntu repositories but you can install the latest versions by adding a PPA. Simply run the following commands one by one in a Terminal and follow on-screen instructions.
sudo add-apt-repository ppa:webupd8team/indicator-kdeconnect
sudo apt update
sudo apt install kdeconnect indicator-kdeconnect
GNOME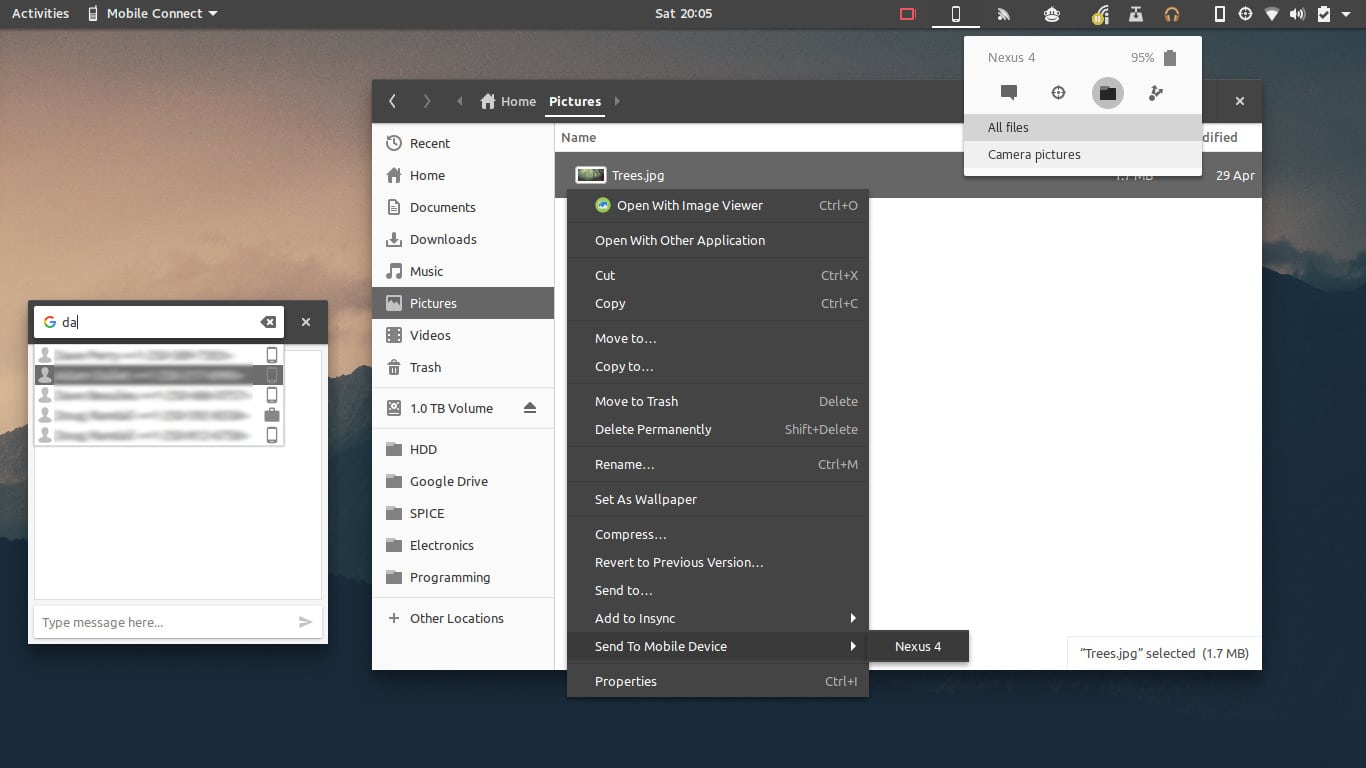 On GNOME, you can install the MConnect extension from Github. It works similarly to the Unity extension, but it looks a little different.
KDE Connect Android app
[googleplay url="https://play.google.com/store/apps/details?id=org.kde.kdeconnect_tp"/]
Of course, it's a technology and not magic which is why you also need a KDE Connect Android app. Using the app isn't difficult at all, it couldn't be any more straightforward. Provided that your PC and your Android are connected to the same WiFi network, launch KDE Connect on your phone and you should see your PC under Available devices. Tap on it and REQUEST PAIRING. You'll see a notification on your PC, click on Accept and that's all. Non-KDE users will need to request the pairing from the desktop indicator/applet instead of the Android app. 

Don't miss: Convert Web Apps into Desktop Apps on Ubuntu