If you're a Linux user you're most probably familiar with the name GIMP of not the software itself. GIMP (GNU Image Manipulation Program) is the closest thing we have to Adobe Photoshop. This is true not only on Linux but on any other platform as well. This makes it a popular choice amongst Linux users given that Adobe does not make software for Linux. GIMP is entirely free and open-source, in contrast to Adobe Photoshop which also makes it a very popular choice amongst Windows users. After 6 years of GIMP 2.8, our favorite Photoshop alternative finally got an update yesterday. GIMP 2.10.0 is out now for you to try and here is how you can install it on Ubuntu 18.04, 17.10, and 17.04.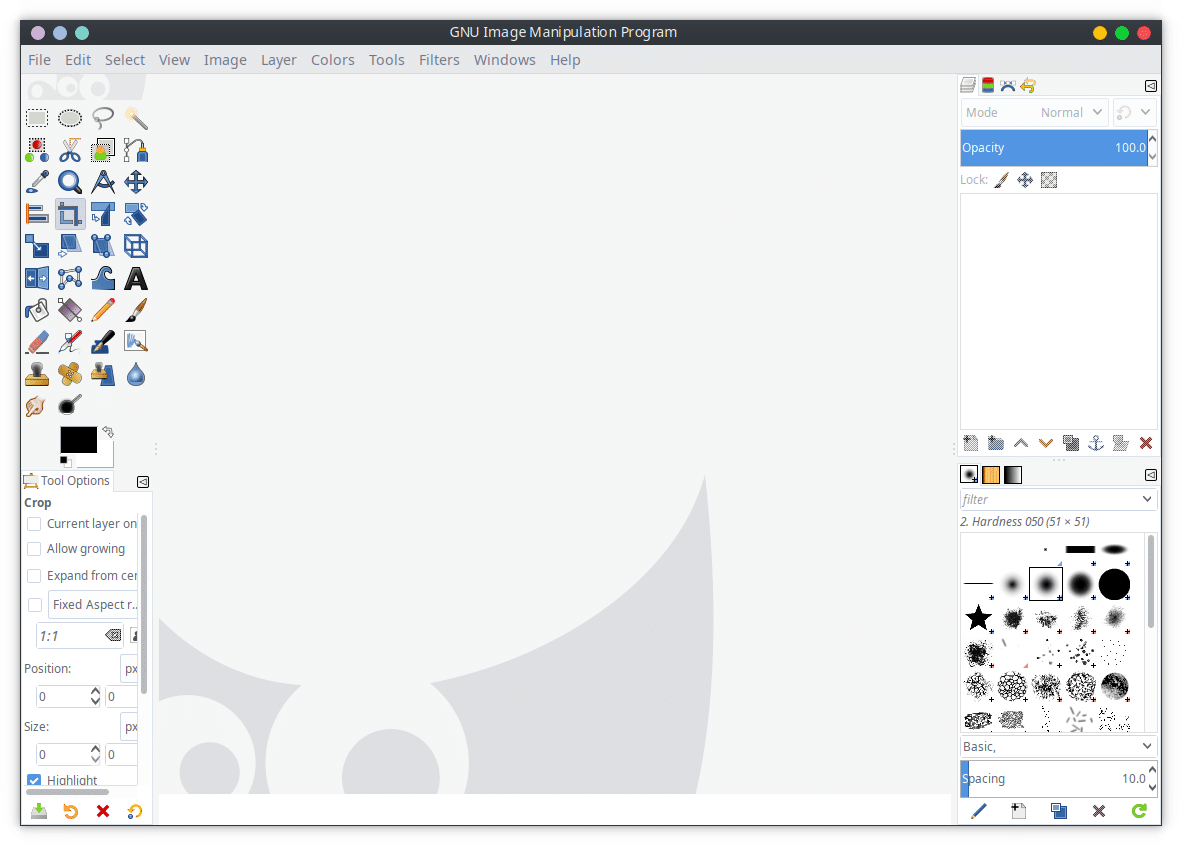 GIMP 2.10 is the result of six years of work that originally focused on porting the program to a new image processing engine, GEGL. However the new version ships with far more new features, including new and improved tools, better file formats support, various usability improvements, revamped color management support, a plethora of improvements targeted at digital painters and photographers, metadata editing, and much, much more.
The biggest change in GIMP 2.10.0 is perhaps porting almost the entire image processing to the GEGL image processing engine. This allows "high bit depth processing, multi-threaded, and hardware-accelerated pixel processing and more." Also ported to the GEGL (Generic Graphics Library) is the on-canvas preview for filters. This applies to all the filters that ship with GIMP 2.10.0.
Color Management is now a core feature of GIMP with most preview areas and tools colo-managed. While many of the existing tools have been improved upon some new ones have been added as well. These include the Handle transform, Warp transform, and Unified transform tools.
New features & changes
Image processing nearly fully ported to 

GEGL

, allowing high bit depth processing, multi-threaded and hardware accelerated pixel processing and more.
Color management is a core feature now, most widgets and preview areas are color-managed.
Many improved tools, and several new and exciting tools, such as the Warp transform, the Unified transform, and the Handle transform tools.
On-canvas preview for all filters ported to 

GEGL

.
Improved digital painting with canvas rotation and flipping, symmetry painting, MyPaint brush support…
Support for several new image formats added (OpenEXR, 

RGBE

, WebP, 

HGT

), as well as improved support for many existing formats (in particular more robust 

PSD

 importing).
Metadata viewing and editing for Exif, 

XMP

, 

IPTC

, and 

DICOM

.
Basic HiDPI support: automatic or user-selected icon size.
New themes for 

GIMP

 (Light, Gray, Dark, and System) and new symbolic icons meant to somewhat dim the environment and shift the focus towards content (former theme and color icons are still available in Preferences).
How to install GIMP 2.10.0 on Ubuntu
The new version of GIMP has just released so it will be a while before a Linux distro provides the updated version in its repositories. While ArchLinux is an exception to this, Ubuntu is not. However, new PPA repositories have been made for Ubuntu 18.04 and 17.04 which should also work for Ubuntu 17.10. Ubuntu 16.04 is not supported at the moment due to inextricably Glib dependencies.
via PPA
Open the Terminal from your app launcher or by simply pressing Ctrl+Alt+T on your keyboard. Run this command to add the PPA:

sudo add-apt-repository ppa:otto-kesselgulasch/gimp

Enter your password when asked (no visual feedback).

Now that the PPA is added, run the following commands to update the system and install GIMP.

sudo apt-get update 

(not required in Ubuntu 18.04)



sudo apt-get install gimp
via Flatpak
GIMP 2.10.0 is also available as a Flatpak. You will need to enable Flatpak support on your system first in order to install the GIMP flatpak. This can be done using the following commands.
sudo add-apt-repository ppa:alexlarsson/flatpak
sudo apt update
sudo apt install flatpak
Once the flatpak support is added, run the command below to install GIMP.
flatpak install https://flathub.org/repo/appstream/org.gimp.GIMP.flatpakref
On some systems, it is possible that installing GIMP 2.10.0 over a previous GIMP installation creates problems. In that case, first, uninstall the older GIMP and then install the latest version. Alternatively, you can simply look for software updates using the GUI software updater after adding the PPA to update GIMP 2.8 to GIMP 2.10.0.
Uninstall GIMP 2.10.0 and restore GIMP 2.8
If for some reason you don't like GIMP 2.10.0 and want to go back to GIMP 2.8, you can do so with this command:
sudo apt-get install ppa-purge && sudo ppa-purge ppa:otto-kesselgulasch/gimp
Now you know how you can install and uninstall GIMP 2.10.0 on Ubuntu 18.04 and other versions of the OS. if you also want to install Skype on Ubuntu 18.04, we got a detailed tutorial for you.