Almost all operating systems have a Safe Mode that helps troubleshoot booting issues. The Safe Mode boots the system with a minimal interface with all 3rd party apps disabled. If you are having any issues on your PC after installing any application or making some changes and are not able to boot it normally, Windows 10 Safe Mode can be a remedy for the problem. Below are 4 easy ways to boot Windows 10 into Safe Mode.
Before you jump to the Safe Mode booting methods described below, do not forget to check out our tutorial describing 4 ways to enter and turn off the Safe Mode on Android devices.
Advanced Startup Options (ASO) is a principal node to use troubleshooting, recovery, and repair in Windows Operating System. It's very common that we face various issues in Windows operating system and one should know the basic troubleshooting steps. ASO will provide you access to use the following Windows Login options.
Repair Your Computer
Safe Mode
Safe Mode with Networking
Safe Mode with Command Prompt
Directory Services Restore Mode
Debugging Mode
Disable automatic restart on system failure
Enable low-resolution video (640×480)
Last Known Good Configuration (advanced)
Disable Driver Signature Enforcement
Enable Boot Logging
Start Windows Normally
Methods to Enter Windows 10 Safe Mode
It is one of the most used troubleshooting options in Windows. It will let you start your computer in a limited state with basic drivers. Safe Mode is used to install unauthorized/non-certified drivers and software. Please follow the following procedure to boot into Safe Mode.
There are a lot of methods available for you to boot into Safe Mode. In this article, we will provide a few methods among them.
Using Power Options.
Using Advanced Startup Option from Windows PC Settings.
Using the Command Prompt.
Using the Hard Restart method.
1. Using Power Options
Press the Windows button or click on the Windows icon on the taskbar and then click on the Power option available in the startup menu. You will get Sleep, Shutdown, and Restart options. Now press and hold the Shift key and select the Restart option.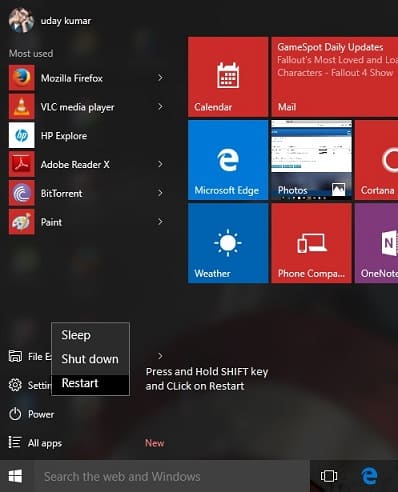 Now a screen with Boot Menu Option will appear. Click on the Advanced Options.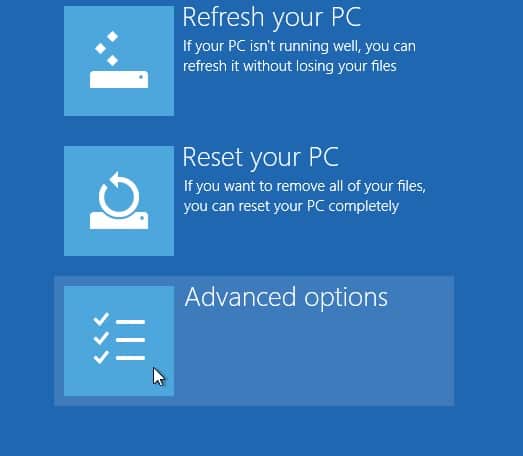 Then click on the Troubleshoot option to get into the screen with multiple troubleshooting procedures offered by the Windows OS.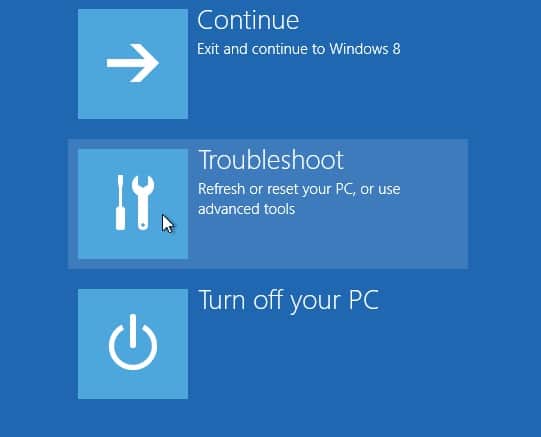 On the next screen, you'll have multiple options. Click Startup Settings to see all the Windows startup options.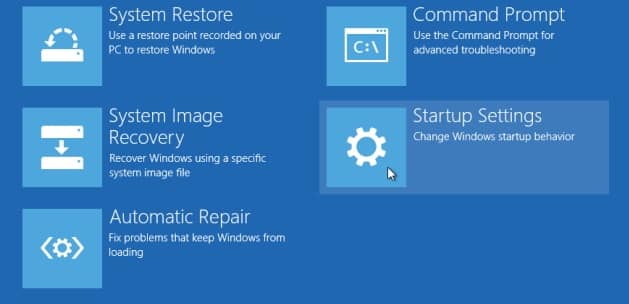 The entire list of ASO will populate in the next screen, find and click on the Restart button. When your PC restarts, the Startup Settings menu displays. Select an option using the function keys F1-F9 with respect to your choice of logging in. For example, press the F4 function key for Safe Mode.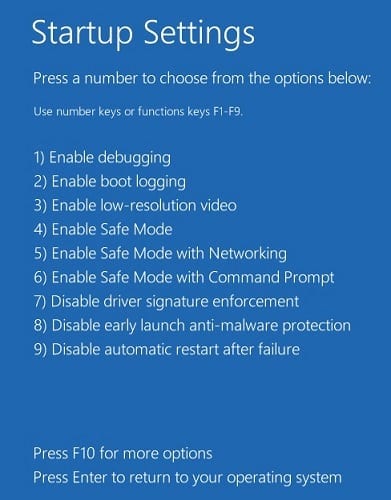 You should now have entered the Safe Mode on your Windows 10 PC.
2. Using Advanced Startup Option from Windows PC Settings
Another method to boot in Safe Mode on Windows 10 is to go to the PC Settings. Launching PC settings may vary with the operating system version which you are using on your PC.
For Windows 10, press and click on Windows + I to open the PC Settings or click/press the Windows icon or button and then select the Settings icon and Click on the icon to launch the PC Settings. Click on Update and Security and go to the Recovery tab. Now, click on the Restart Now option under Advanced Startup. Now your PC will push you to the Boot Menu Options screen. Follow the same procedure Advanced Options + Startup Settings and then select the appropriate function key.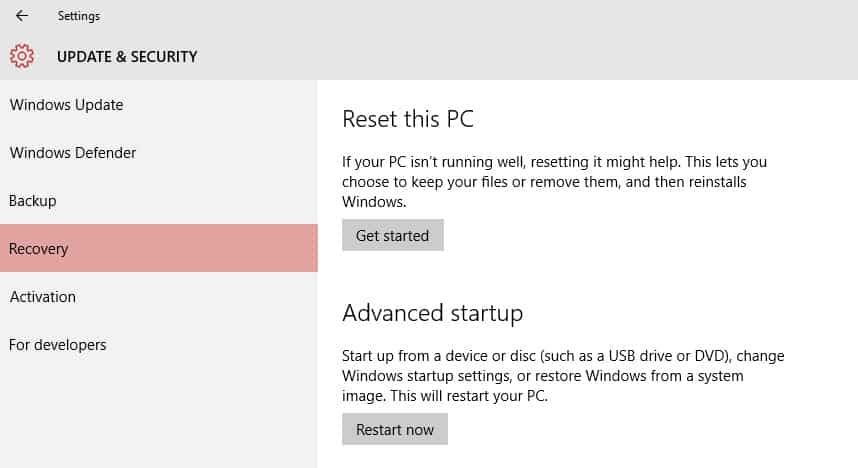 For Windows 8, press and click on Windows + I and then select Change PC settings. Now go to the General tab and then find Advanced Startup then click on the Restart Now button. Now follow the same process after getting the Boot Menu Options screen.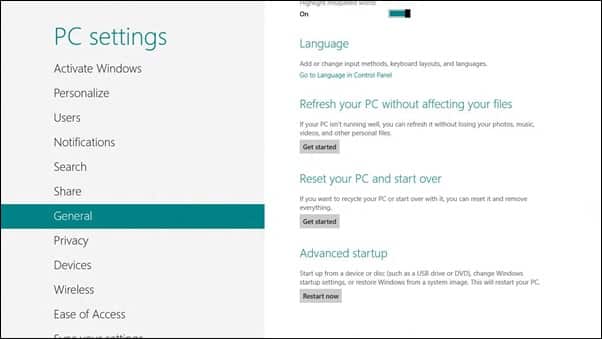 Don't Miss: 250+ Keyboard Shortcuts for Windows 10
3. Using Command Prompt
Click on Windows + X and then click on Command Prompt in the available list. You can also open Command Prompt by using Run. Press Windows + R keys and then type 'cmd' and press the Enter key. Another alternate method is to click on Windows and type 'cmd' in the search bar and then click on Command Prompt app.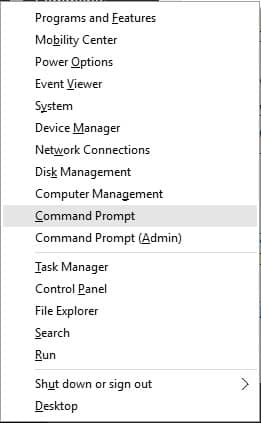 After opening the cmd now type the following command in the command window and press the Enter key.
shutdown.exe /r /o
You will get a sign-off alert and your system will restart into Boot Menu Option there you can select an appropriate function key to logging into your PC. Don't miss these Windows command prompt tricks to do more amazing things.
4. Using Hard Restart Method
The final method for logging into ASO is by restarting your PC using the hard restart method.
Hard Restart Method is nothing but pressing and holding your Power button on PC for a little more time.
Repeat the Hard Restart method two or more times until you will get a pop-up with the Advanced Startup button. Click on Advanced Startup and follow the same process after getting the Boot Menu Options screen.