With so many deadlines and targets to meet these days, it's hard to relax and take a timeout from our daily routines. Playing games is a way to relieve ourselves of stress but most games have the opposite effect on our minds. However, there's no reason to fret since there are a few fantastic relaxing games on Android. If you own a smartphone with 12oHz screen, you should also check out these 100+ 120 FPS games for Android.
These stress-busting games can be played at any time and anywhere. Most importantly, the games aren't too power-hungry and would run on almost any modern Android smartphone without any hiccups. So without any further ado, let's check out the best relaxing games on Android. In case you love sports-based games, we would recommend checking out the following:
Smash Hit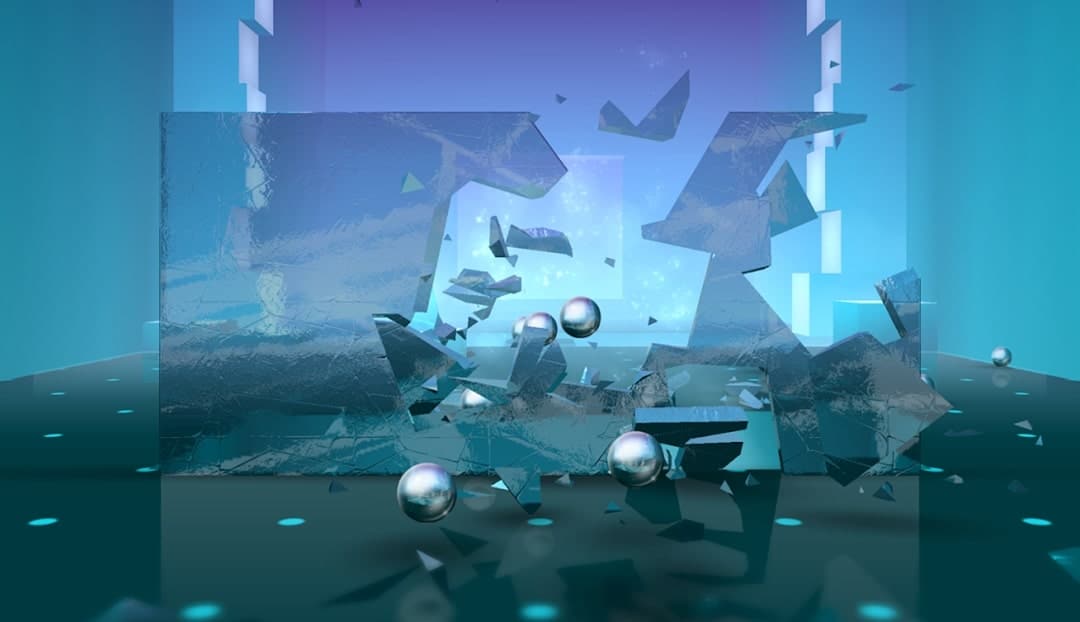 Easily one of the most beautiful games when it launched, Smash Hit delivers a calm and relaxing gameplay experience. The game is fairly straightforward and easy to understand. You've got to smash obstacles and objects that might make their way in your path.
The soothing background music and sound effects play a huge role in making the game one of the best stress-busters. As you clear the stages, the pace at which you move forward increases as well. This makes it a bit more challenging and exciting.
Even the colors are well thought off and have a calming effect on the mind. Smash Hit has over 50 different rooms/levels to play on.
Zen Koi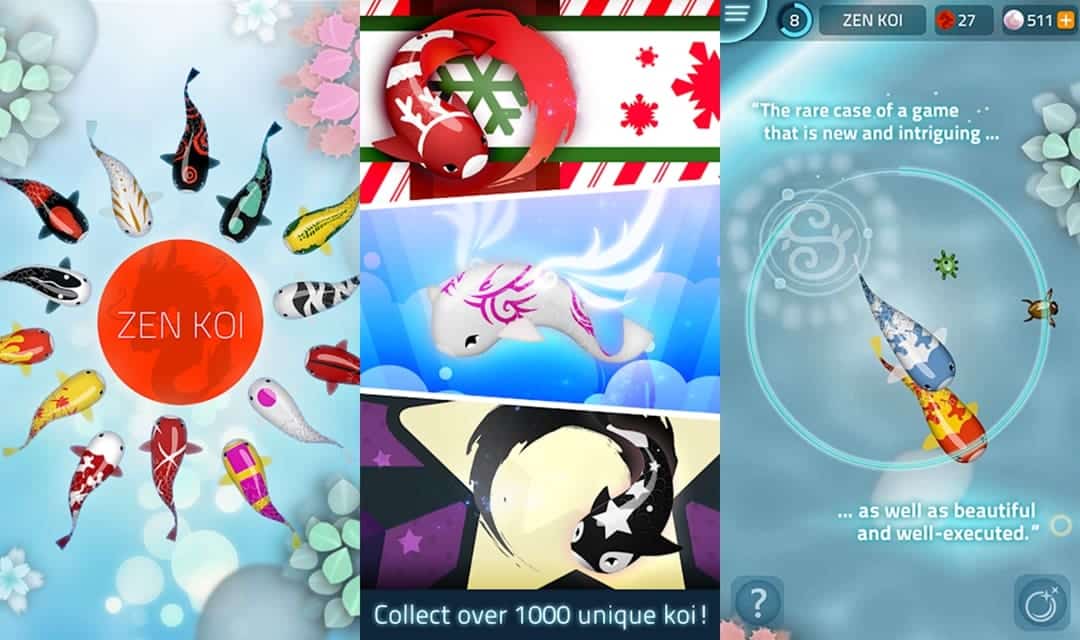 The game revolves around collecting Japanese carp. On your journey, you would have to find other Koi. The mesmerizing colors and sound effects are what make Zen Koi so special. The relaxing game is free to free to play for the most part although you can pay to unlock more features.
Much like any other game on the list, the object of the game is simple. You feed your Koi by having them eat the tiny fish found in abundance. Slowly but surely your Koi would begin to level up and grow. Keep trying to find other beautifully patterned Koi and breed them.
Flutter: Butterfly Sanctuary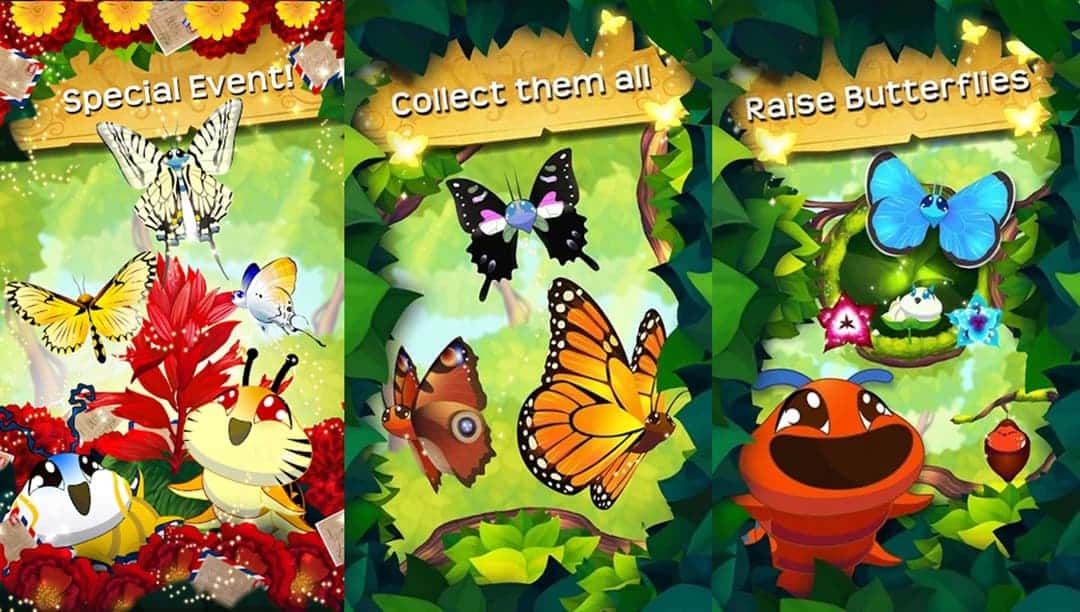 Here's a game that would appeal to just about every person who loves nature irrespective of age. Flutter: Butterfly Sanctuary has a calming and relaxing background melody. What's even more interesting is that the game has over 400 butterfly and caterpillar species to gather.
There's a lot to get you hooked on. Watch your caterpillars transform into magnificent butterflies. The game also offers you brief yet interesting information on each butterfly you collect. The soothing atmosphere and gameplay style might just make you doze off to sleep.
Cessabit: a Stress Relief Game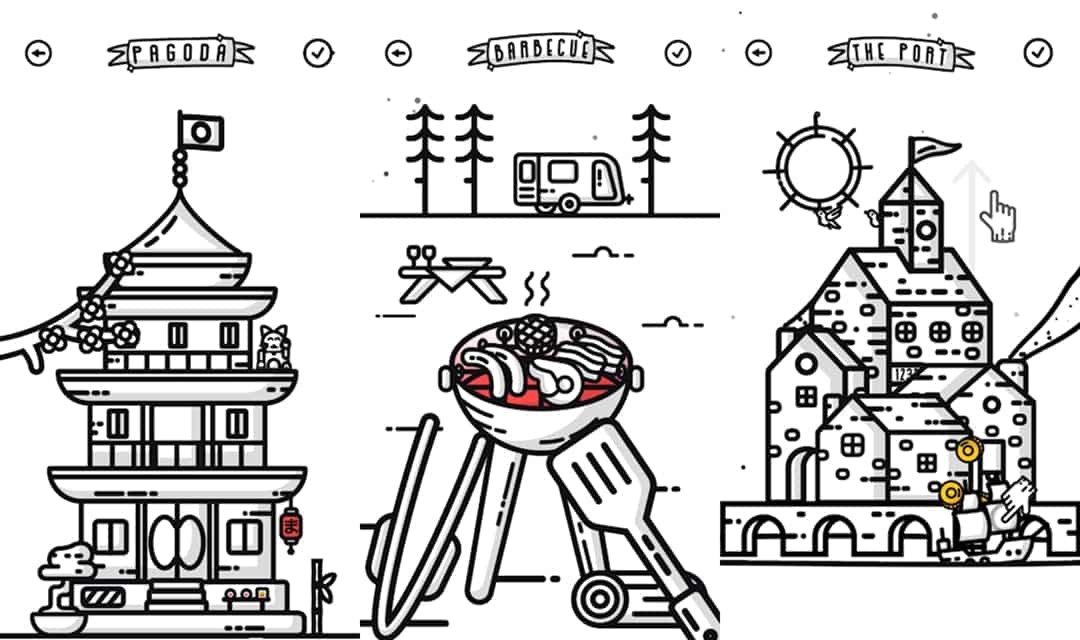 If you're looking for a minimal yet interesting stress-buster, this is what you should download. Relaxing games often have a colorful yet soothing appearance. Cessabit changes things up as it has black and white line art with a sprinkle of calming colors.
You need to inspect the cool illustrations in each level and then come up with answers to the questions. Tapping on objects would give you a few hints which are useful in case you end up stuck on a level. All this paired with nature sounds playing in the background is really what sells the whole experience.
Cessabit is a paid puzzle game that is worth its price in our opinion. However, you could play the other free relaxing games on the list if paying isn't an option.
Check out: Top 5 Football Games on Android You Must Try
Powernode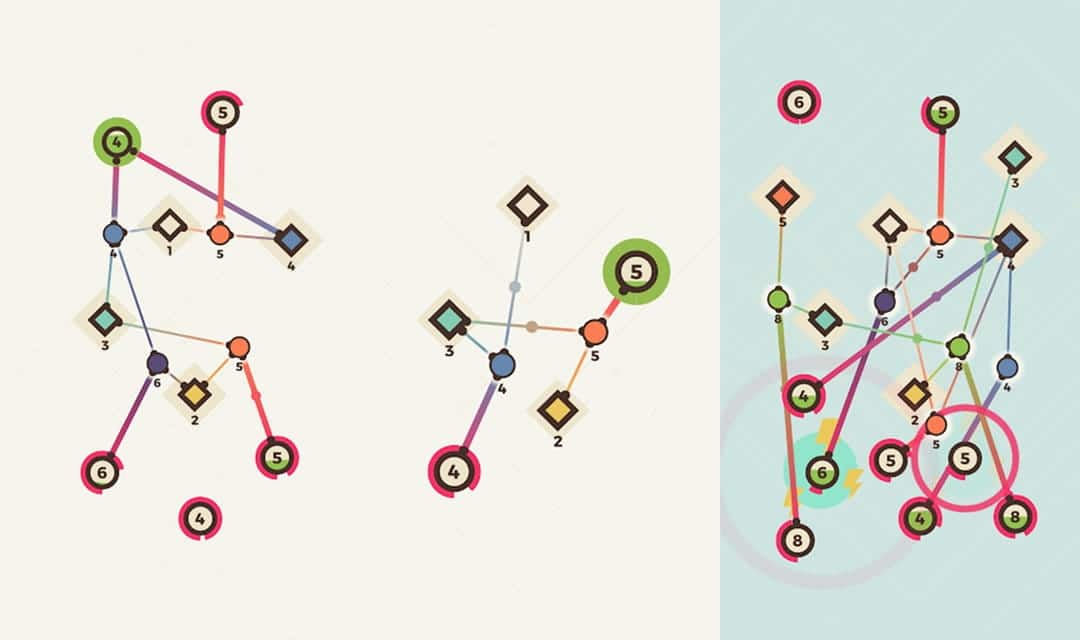 Powernode is an addicting puzzle game that's would leave you scratching your head as you advance further in the game. The game would let you blow off steam from a busy day within just a couple of minutes. You have to try and get the highest score possible for a level.
It's no easy task since you have to plan and take well-thought actions to complete the level. Connect the numbers in a diamond shape to the circles which appear on the screen. While it might sound easy, there's more. Every connection must satisfy the numbers in the circles. If you haven't yet got a clue about how the game works, we'd suggest trying it out.
The neutral colors and sound effects help ease the mind and allow you to focus just on the game. Once you get the hang of it, you'd not want to put your smartphone down.
Antistress – Relaxation Toys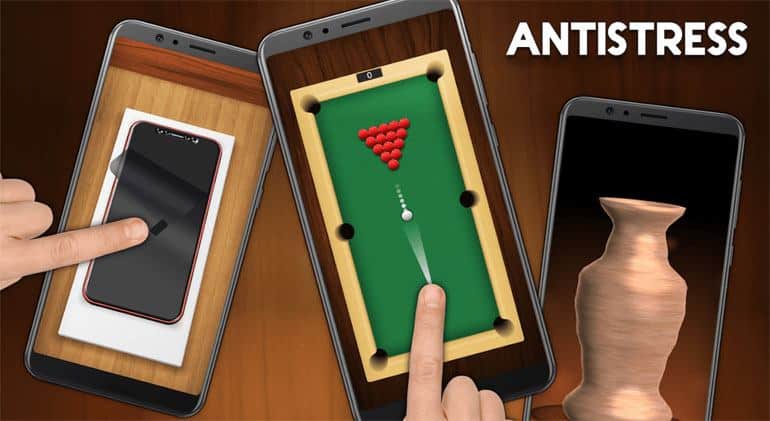 Antistress is a minimal relaxing game for Android that doesn't demand much effort from you. Its relaxation toys concept and design make this game stand out from the crowd. It has different toys and activities for different moods to divert your mind.
By doing simple things like listening to the sound of a bamboo chime, playing with wooden boxes, swiping your finger in the water, tapping buttons, drawing with chalks, and so on, you'll just feel significantly relaxed and stress-free as you play the game. Antistress is one of those games you just get the hang of right from the start. The pleasant background tune improves the experience as you play along. What makes the game even more relaxing is that there's no time limit.
Splash: Ocean Sanctuary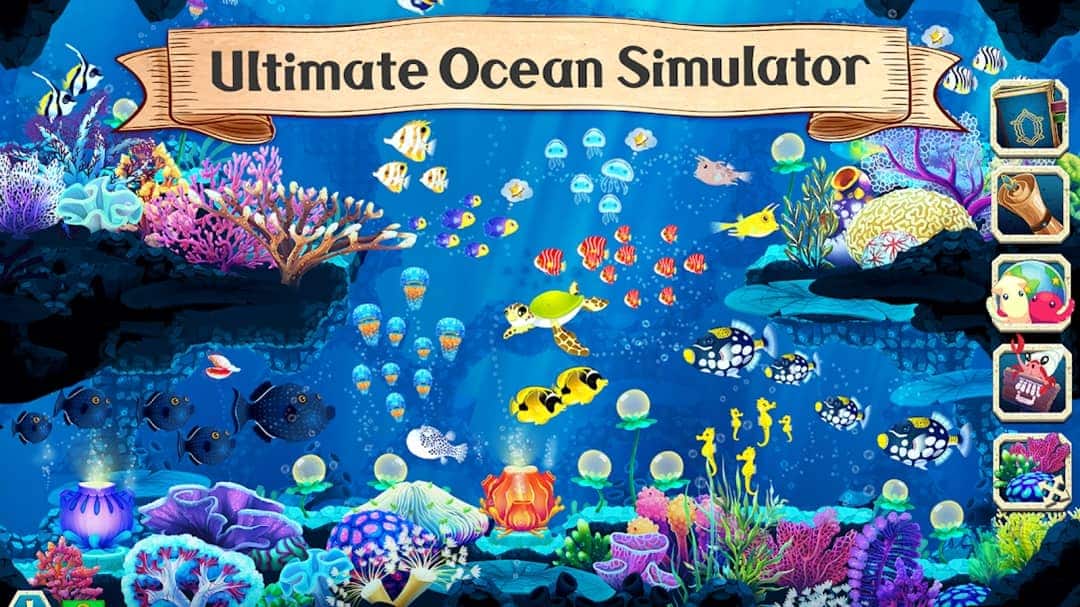 Here's another beautiful and relaxing game from the developers of Flutter: Butterfly Sanctuary. As you might have guessed from the name, Splash: Ocean Sanctuary is based in the vast ocean. This game would allow you to unwind and watch your very own reef grow as you play along.
Unlike most other games on the Play Store, you won't be forced to buy or unlock extra features or skills. You could also learn a few facts about real species or have your kids play and learn too. Feed your fish and make them grow. You could even connect with friends to share gifts and other things to advance in the game.
Golf Peaks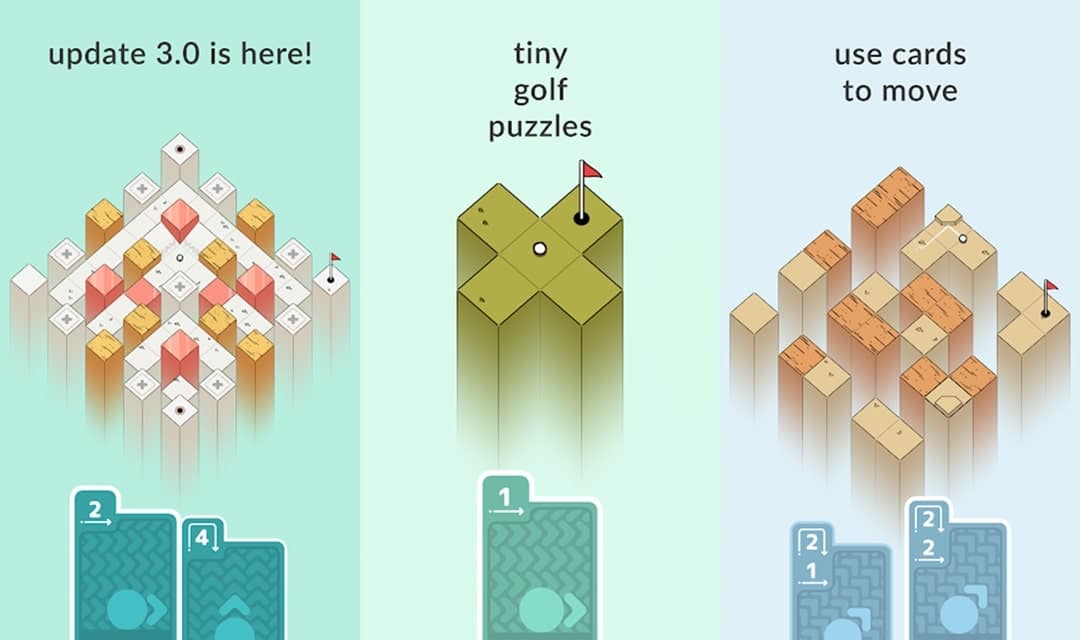 Quite possibly the best minimal golf game out there, Golf Peaks is perfect for those who're looking for a game that has a chill and easy-going vibe. The objective of the game is to climb mountains by playing golf. Maneuver your golf ball around the mountain by using the cards while avoiding getting the golf ball stuck in slush or water.
Relaxing games often only satisfy you for a while. However, Golf Peaks comes with over 120 levels to play on. This means you'd have a lot of time to enjoy the beautifully crafted puzzle game. Golf Peaks has excellent graphics and sound effects. You do have to pay a small price to install the game.
Beyondium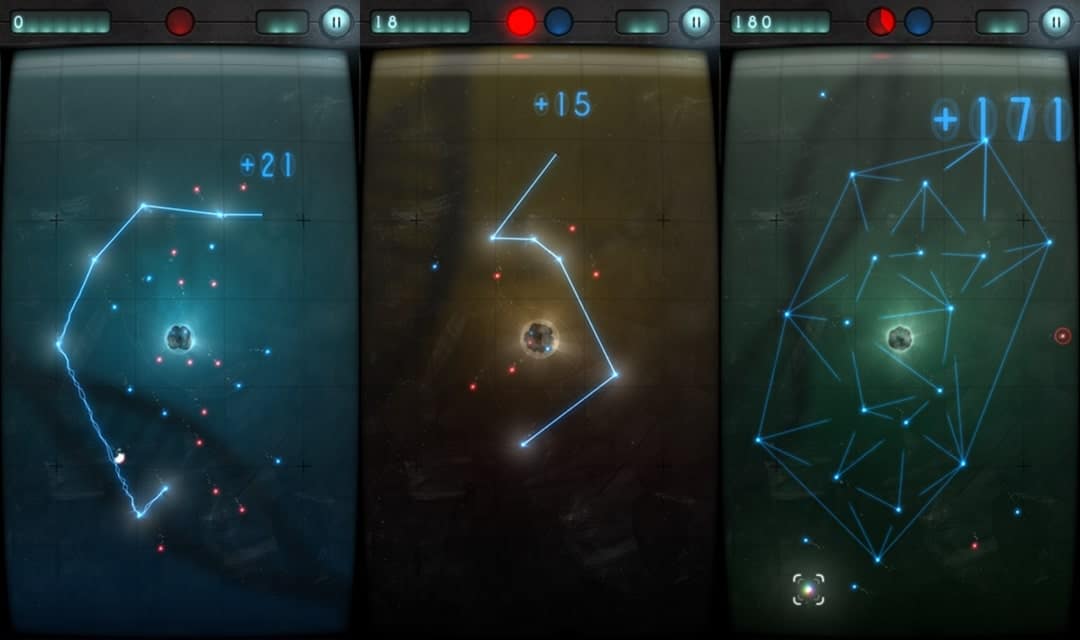 From the developers of Smash Hit, this mind-altering game would take you into another world. Beyondium puts you into a scientists' shoes where you explore the microverse. You would not be bombarded with ads or pop-ups to unlock new features.
The games sound design and music is just as relaxing as what you'd get with Smash Hit. If you're looking for a quick game to calm yourself, Beyondium would be the perfect game to launch and play for a couple of minutes. For a relatively low price, it is an easy recommendation. Relaxing games don't get any better than this.
Contre Jour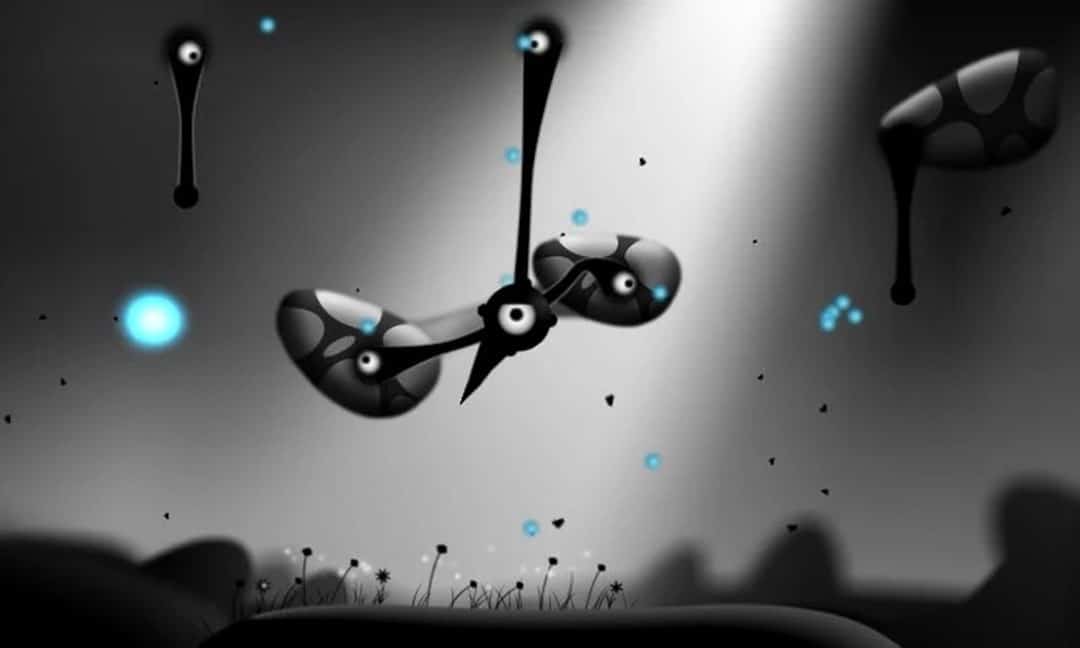 Contre Jour is a game that would get you engrossed by its minimal artwork and design. As the developers rightly claim, Contre Jour is "Blurring the lines between games and interactive art." The controls and objectives of the game are fairly easy to understand.
You have to guide the mysterious creature called Petit to safety. Move him around the beautiful world by warping the ground beneath his feet. Once again, the peaceful and calming background music vastly improves the experience. The animations are another strong point of the game and would leave you mesmerized. Without a doubt, Contre Jour would be worth your hard-earned money if you do decide to purchase it.
These are some of the best relaxing games currently available on the Google  Play Store. However, if you're looking out for other types of games, check out how to play Google Assistant games.
Read next: How to Get Rid of Game Request Notifications in Facebook