With Google's continual updates and releases of new features, it can be difficult to stay up-to-date with all the great tools and options in Chrome. But did you know that there are hidden settings called "flags" that can open the door to even more interesting features? Discover how you can unlock extra hidden features with the 20 best Google Chrome flags in this article. These flags are available on Google Chrome for Windows, Mac, Linux, ChromeOS, Fuchsia, Lacros, and even on Android.
Apart from trying the experimental flags, you should also try the keyboard shortcuts for Google Chrome and Google Search tricks and hacks to enhance your browsing efficiency and productivity.
From enhanced performance options to improved security settings, learn how you can unlock more hidden features and customizations that aren't available in the standard browser interface. Whether you're a casual user or a tech enthusiast, this guide will show you how to become a power user by exploring the power of Chrome flags. These flags provide access to experimental features and functions designed to take your Chrome browsing experience one step further.
Let's start with understanding what Chrome flags are. They are basically hidden settings or features in the Chrome browser that can be enabled or disabled to improve your browsing experience. Some of the popular flags include enabling or disabling certain features, such as tabbed browsing, bookmarks, and history. You can also use them to improve your security and privacy settings, such as disabling third-party cookies and enabling Do Not Track. There are literally hundreds of different Chrome flags to choose from, so experiment with a few and see which ones work best for you.
Don't Miss: 21 Best Chrome Flags for Android Devices
How to Access Chrome Flags
If you're a Google Chrome user, you may be aware of the browser's Flags page. This page contains a list of experimental features that are not yet available to the general public. However, if you're willing to risk using these features, you can enable them by visiting the Flags page.
To access the Flags page, type chrome://flags into your Chrome browser's address bar and press Enter.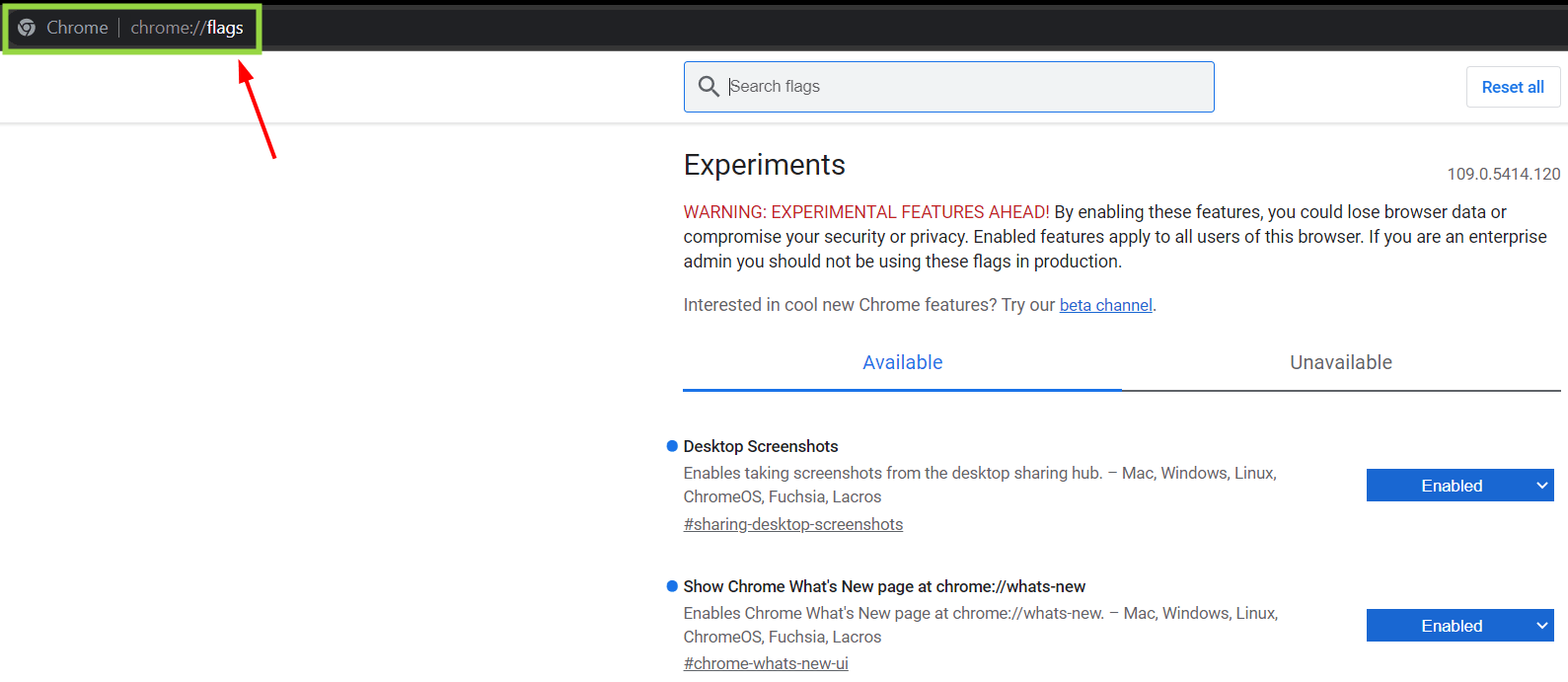 Alternatively, you can choose Settings from the Chrome menu (the three dots in the upper-right corner of the browser), then select "Advanced," and finally click on Experiments.
Once you're on the Flags page, each experimental feature is listed with a brief description. To enable a feature, click its Enable button. Once you've enabled a feature, restart your browser for the changes to take effect.
Before you go ahead and check out the experimental Chrome flags, do not forget to take a look at our list of 300+ most amazing websites on the web and discover how you can enhance your internet experience and get tasks done faster.
Don't Miss: How to Enable God Mode in Windows 10 and 11
List of the Best Chrome Flags
There are many hidden features in Chrome that can be accessed by opening the browser's Flags page. Here are some of the best working Chrome flags that you can try now.
Note: I have provided the URL for each of the Chrome flags listed below. You can simply paste that in the URL bar of the browser to directly go to a particular flag.
1. Enable Smooth Scrolling
This flag makes scrolling smoother and less jittery. If you're a fan of smooth scrolling, you'll be happy to know that there's a Chrome flag that enables this feature. To enable smooth scrolling, simply open Chrome and type chrome://flags into the address bar. Then, search for the Enable smooth scrolling flag and click the Enable button. Once you've enabled smooth scrolling, you'll notice that pages scroll more smoothly and fluidly. You can always disable the flag and return to normal scrolling behavior.
URL: chrome://flags/#smooth-scrolling

2. Autofill Settings
If you've ever used a web browser, you're probably familiar with the concept of autofill. When you start typing in a form field, the browser will offer to fill in the rest of the information based on what it knows about you. For example, if you start typing your address into a form, the browser may suggest the rest of your address based on what it has stored in your profile.
Chrome's autofill feature is particularly useful because it can sync across devices. So, if you've saved your addresses and payment methods in Chrome on your desktop, they'll be available on your laptop or phone, too. And there's no need to worry about losing any of your information: Chrome backs up everything automatically. Type "autofill" in the search field on the chrome://flags to check similar flags as well.
URL: chrome://flags/#show-autofill-type-predictions
3. Password Strength Indicator
Google Chrome's password strength indicator is a great way to check the strength of your passwords. The indicator will show you how strong your passwords are and whether or not they are secure. You can also use the password strength indicator to check the security of your passwords by looking at the flag that is displayed next to each password. The flag will tell you whether or not the password is secure and if it is, it will also give you a list of tips to make your passwords even more secure.
URL: chrome://flags/#password-strength-indicator
4. Password Manager Settings
This flag allows you to change how Chrome stores and manages your passwords. You can choose to have Chrome never save passwords, or only save them with your permission.
If you're using a password manager like LastPass, 1Password, or Bitwarden, you can now enable a flag in Google Chrome that will make your life a little bit easier. With the flag enabled Chrome will automatically fill in your username and password when you visit a website that's in your password manager. Once the flag is enabled, restart Chrome and you should see the new behavior when visiting websites that are in your password manager. You should also check out these tips to use Chrome's password manager.
URL: chrome://flags/#password-manager-redesign
5. Revamped Password Management Bubble
This Chrome flag makes accessing and managing the saved passwords easier. It also allows users to add notes with a newly redesigned popup menu. You can access this menu by clicking the key icon that shows up in Chrome's omnibox when you're on a site where you've saved a password. It also lets you copy the username and view and copy the password. Moreover, you can also add a note about the saved credentials.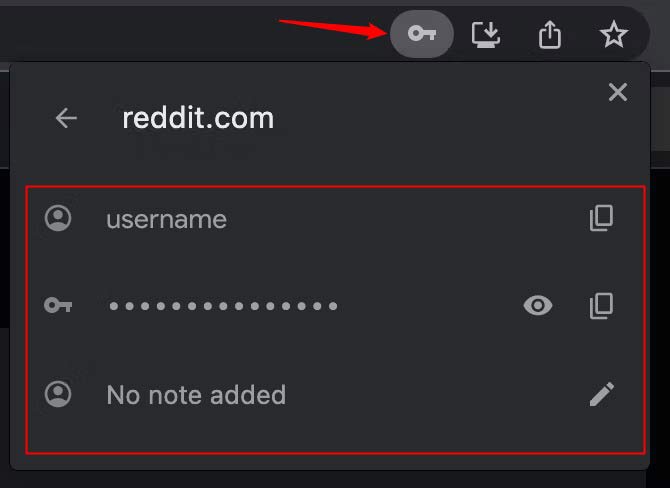 URL: chrome://flags/#password-manager-redesign
6. Enable Reader Mode UI
This flag activates the built-in reader mode, allowing you to read online articles and other content with fewer distractions and ad clutter. When enabled, this feature gives you access to a simplified version of the web page that is optimized for reading. It strips away unnecessary distractions and makes it easier to focus on the content. This can be particularly helpful when reading long articles or documents.
URL: chrome://flags/#enable-reader-mode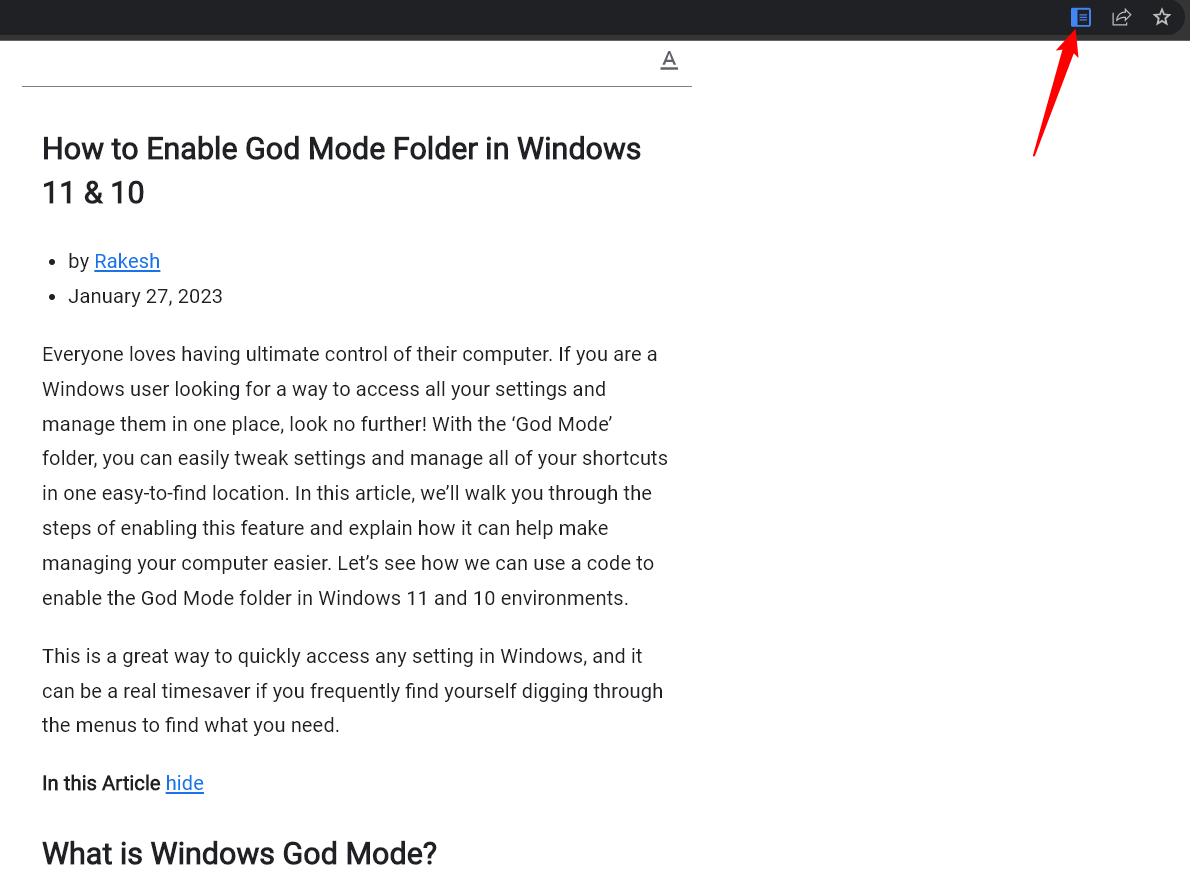 7. Site Isolation for Security
This flag isolates webpages into separate processes for improved security and stability against malicious websites that try to exploit vulnerabilities in one tab by attacking another open tab or window in the same browser instance. Site isolation has been a part of Chrome's security architecture since the browser's launch in 2008, but it was not enabled by default until the release of Chrome 63 in October 2017. Since then, Google has continued to refine and improve the feature, with the goal of making it an integral part of Chrome's security model.
URL: chrome://flags/#site-isolation-trial-opt-out
Read also: How to Fix Virus Scan Failed Error in Chrome
8. Enable GPU Rasterization
Google Chrome's "GPU Rasterization Enabled" flag enables GPU-accelerated rasterization of web pages. This can improve the speed and responsiveness of web pages, especially those with complex graphics. However, it can also lead to increased battery consumption and CPU usage. If you have a dedicated GPU on your PC, you can enable this flag to force rasterization to be always completed by GPU instead.
URL: chrome://flags/#enable-gpu-rasterization
9. Back/Forward Cache
Back/Forward Cache is a browser feature that speeds up page loading by caching pages as you browse. When you click the back or forward button, the page loads from the cache instead of going to the server. This can speed up browsing if you frequently go back and forth between pages. The feature can cause issues with some sites, such as not loading the updated content or not loading pages at all. If you encounter these problems, you can try disabling the Back/Forward Cache or clearing your browsing data (including cached images and files). Moreover, you can also try to clear browser data, cache, and cookies in Chrome, Edge, and Firefox to fix browser issues.
URL: chrome://flags/#back-forward-cache
10. Tab Groups
The Tab Groups flag allows users to create and manage groups of tabs in Google Chrome. This can be useful for organizing tabs, keeping track of related tabs, or simply for aesthetics. When creating a tab group, users can give it a name and color. Tabs can then be added to the group by dragging and dropping them into the desired group. Tab groups can be collapsed and expanded, and tabs can be moved between groups. The Tab Groups flag is an experimental feature and is subject to change.
URL: chrome://flags/#tab-groups-save
11. Apply Background Color and Images
This flag applies a background color or image of your choice to all website pages visited in Chrome, creating a more unified experience when surfing around different websites.
URL: chrome://flags/#customize-chrome-color-extraction
12. Enable Force Dark Mode
This Google Chrome flag allows you to enable a forced dark mode for all web content. The feature helps in reducing eye strain and making text easier to read in low-light environments. This is useful if you want to ensure that all websites are displayed with a dark theme, regardless of their original colors. To enable this flag, simply open Google Chrome and enter "chrome://flags" into the address bar. Then, search for "Enable Force Dark" and enable the flag.
URL: chrome://flags/#enable-force-dark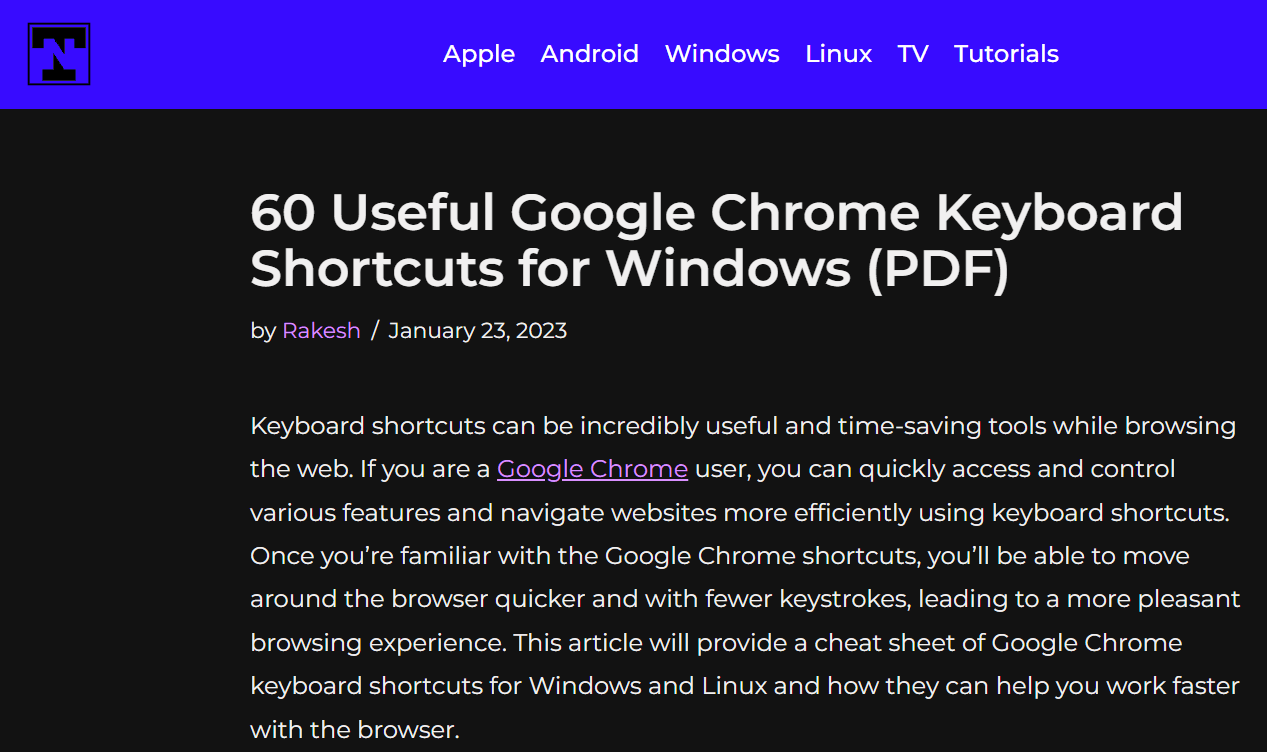 13. Enable Tab Hover Cards
This flag enables hover cards for tabs, giving you information about active tabs at a glance without having to click into them first. Having enabled this feature, you can have a quick preview of the page content when you hover your mouse over a tab, which can be helpful if you have multiple tabs open and want to quickly find the one you're looking for. The tab preview image shows the exact area of the web page.
URL: chrome://flags/#tab-hover-card-images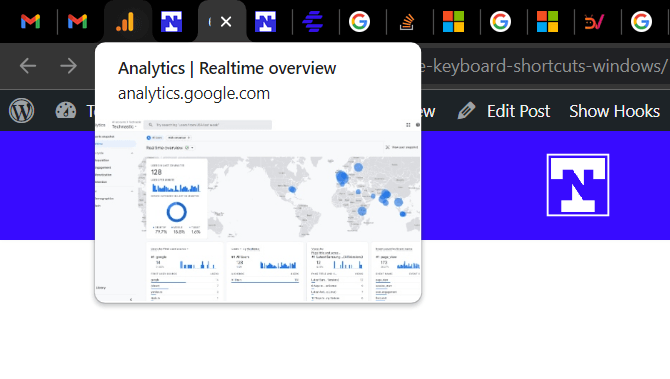 14. Connect to Cast devices on all IP addresses
This is yet another experimental feature on Chrome. The flag activates an improved cast dialog on sites with media streaming capabilities, allowing you to quickly send audio and video content straight to compatible devices such as TVs and speakers with one click. When enabled, it allows Chrome to discover and connect to Cast devices on all IP addresses, not just the ones that are broadcasting on the local network. The flag is designed for users who have multiple Cast devices spread across different networks. Enabling it means that Chrome will be able to find and connect to all of them without having to switch between networks.
URL: chrome://flags/#media-router-cast-allow-all-ips
15. Autofill Accessibility Improvements
This flag enables accessibility improvements in Chrome's autofill feature, allowing visually impaired people to fill out forms on a webpage with voice commands quickly.
16. Speed up Downloads with Parallel Downloading
This Chrome flag enables Chrome's inbuilt download manager feature. It allows the browser to download multiple files simultaneously using multiple connections to the download source, rather than one at a time. It can significantly speed up your downloads by up to 4x, especially if you're downloading several files. If you're not sure whether or not your browser has the Parallel Downloading flag enabled, just type "chrome://flags" into the address bar and search for "Parallel Downloading." If it's enabled, you'll see a message that says "Enabled. chrome://downloads will use parallel downloading."
URL: chrome://flags/#enable-parallel-downloading
17. Experimental QUIC protocol
The Experimental QUIC protocol flag in Google Chrome allows users to enable the upcoming Quick UDP Internet Connection protocol. This new internet protocol is designed to speed up web browsing by reducing latency and improving connection reliability. The flag is currently only available in the Canary and Dev channels of Chrome and is not yet ready for use in the stable release. Users who enable the flag may experience some instability and should report any issues to the Chromium team.
URL: chrome://flags/#enable-quic
18. Password Import
The Password Import flag in Google Chrome allows users to import passwords from other browsers into Chrome. This can be useful if you've switched to Chrome from another browser and want to bring your passwords with you. To use this feature, simply open Chrome's settings, and click on Passwords followed by the Import button. You'll then be prompted to select the browser from which you'd like to import your passwords. Note that this feature is only available in Chrome's latest beta release, so you may need to update your browser before using it.
URL: chrome://flags/#password-import
19. Enable Fuzzy Search for Tab Search
Enabling the Fuzzy Search for Tab Search flag in Google Chrome can be a great way to improve your tab management productivity. This feature allows you to quickly locate tabs that contain specific keywords, even if those keywords are not spelled correctly. For example, if you have a tab open for "www.google.com" and you want to find all other tabs that also have "google" in them, you can use the fuzzy search to easily locate those tabs. Simply type "ggl" into the search field and all tabs with "google" in them will be displayed. This can be a great time-saver when trying to locate specific tabs amongst a large number of open tabs.
URL: chrome://flags/#tab-search-fuzzy-search

20. Show Chrome What's New Page
This Chrome flag enables a new page that provides users with information about the latest changes and features in Chrome. This page can be accessed by going to chrome://whats-new in the browser. It contains a summary of the latest changes to Chrome, including new features, security fixes, and performance improvements. There's also a link to more detailed information about each change.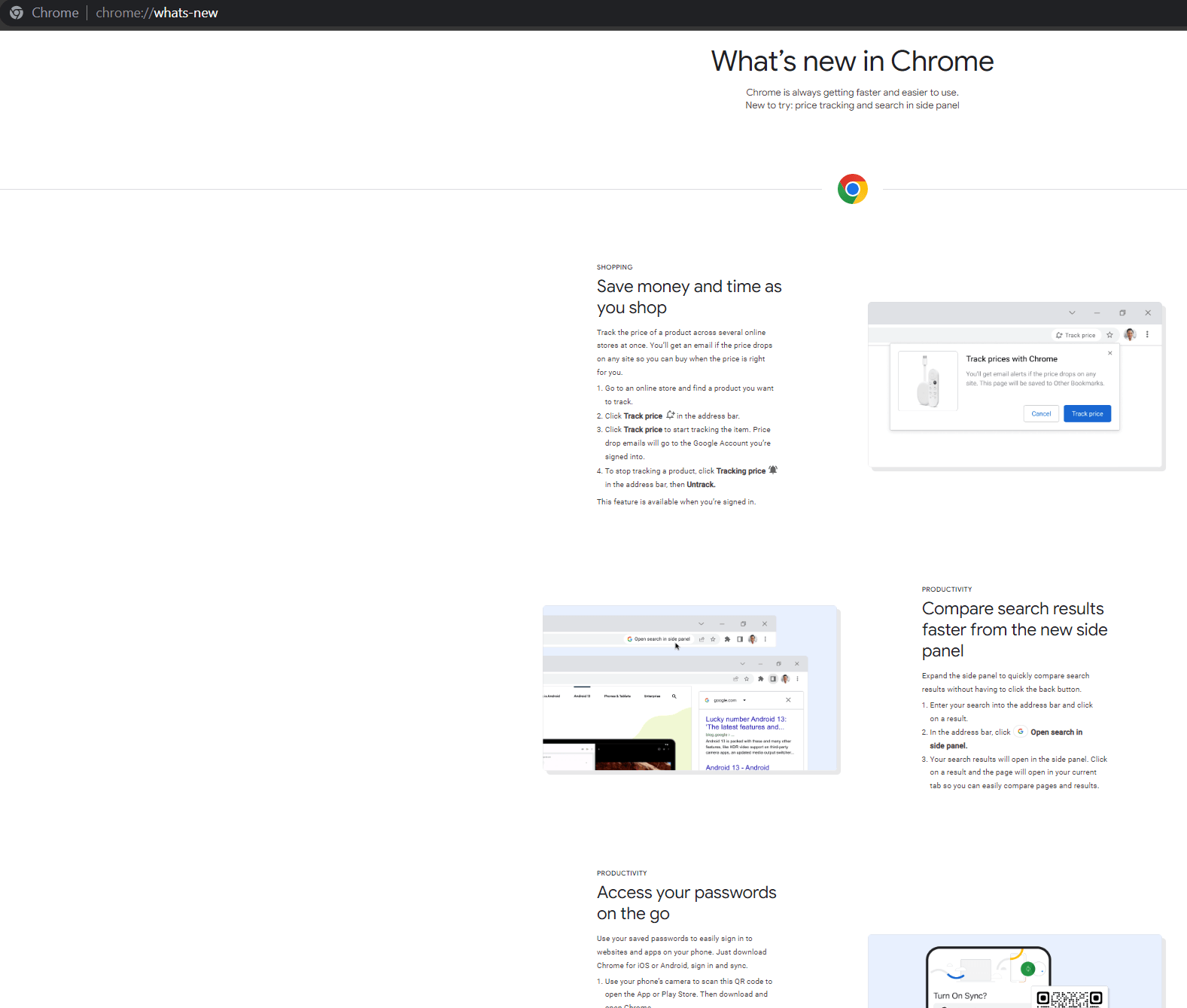 This flag is currently only available in the Canary and Dev channels of Google Chrome. However, it is expected to be rolled out to the Beta and Stable channels in the near future.
URL: chrome://flags/#chrome-whats-new-ui
21. Enable the Screenshot Tool
This is a little screenshot tool with basic features. It allows you to capture a selected area as a PNG image and save it to the clipboard so that you can share this screenshot. To use this feature, click the Share button that appears next to the URL in the address bar. To enable the screenshot editing feature, you can also enable the Desktop Screenshots Edit Mode flag. You can also try these Chrome extensions to take screenshots like a pro in Chrome.
URL: chrome://flags/#chrome-whats-new-ui
chrome://flags/#sharing-desktop-screenshots-edit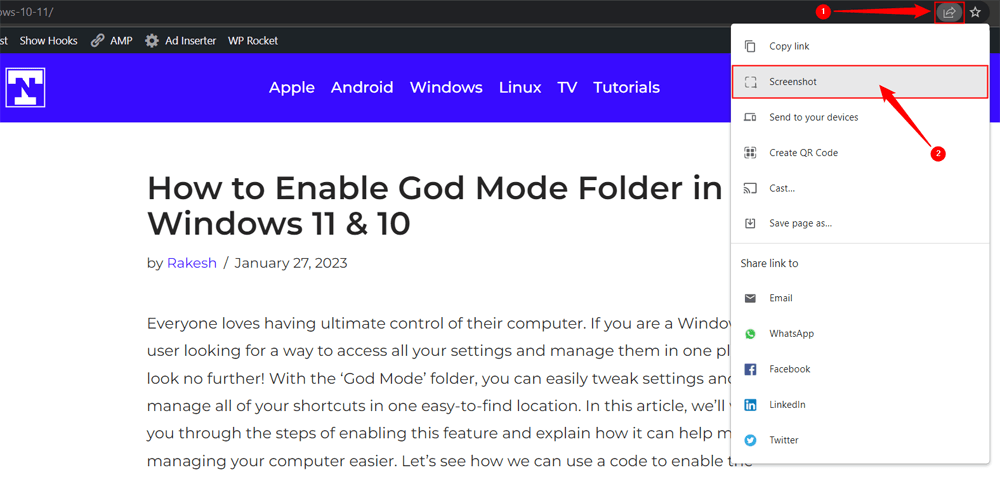 Troubleshooting Common Issues with Chrome Flags
If you're having trouble with a particular Chrome Flag, there are a few things you can try to troubleshoot the issue. First, make sure that the Flag is enabled on the chrome://flags page. If it is, try disabling and re-enabling the Flag to see if that fixes the problem. If the Flag is still not working properly, you can try resetting all Chrome Flags to their default values. To do this, go to the chrome://flags page and click on Reset all to default at the bottom of the page. This will reset all Chrome Flags, so only do this if you're sure that the Flag you're having trouble with is actually causing the issue. If you're still having trouble after resetting all Flags, you may need to uninstall and reinstall Chrome.
Wrap up
Google Chrome has so many hidden features waiting to be unlocked, and the best way to do that is with its flags. We hope this article has given you an idea of what Chrome flags can do for your browsing experience, and which ones are worth trying out first. With a bit of trial and error, you can unlock new features in Google Chrome that will give you speedier browsers, smarter searches, and better security on the web – all in one browser! So why not put some of these Chrome flags into action today?
Read Next: How to Save Webpage as PDF in Google Chrome