Microsoft's Focus Assist in Windows 10 is a feature that you must try out if you haven't already. Notifications can be a bit distracting and make us lose focus on the task at hand. But with Focus Assist turned on, you can prevent unnecessary notifications from popping up while working. Although, you can set up a priority list to allow only specific apps to send notifications. You can further customize Focus Assist by applying automatic rules.
Setting up automatic rules will allow you to set a time-frame or other triggers to enable Focus Assist automatically. Therefore, you would no longer have to manually enable the feature every time. Additionally, you would not have to disable the feature after you're done with work and notifications are no longer a distraction. So if this sounds good, then let's check out how to set up automatic rules for Focus Assist.
Automatic Rules for Focus Assist
Here's how to set custom rules to enable and disable Focus Assist automatically.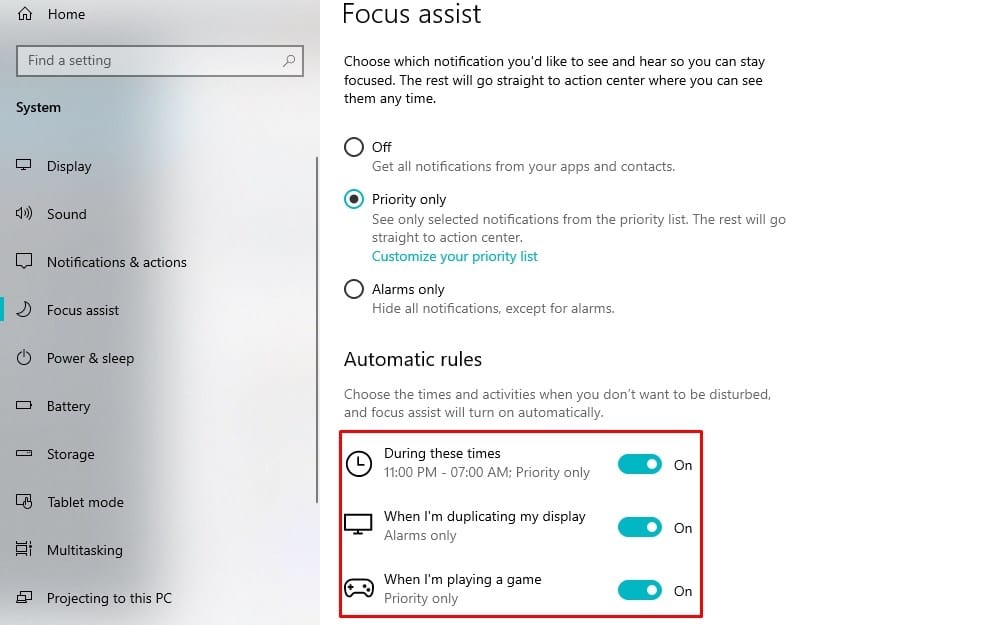 Press the Windows key and type in 'Focus Assist' and press Enter. You could also launch the Start menu and click on the Settings icon. Then navigate to System > Focus Assist.
Click on During these hours to set up the start time and end time.
You can choose the days you want it to repeat by clicking on the selection under Repeats. There are three options — Daily, Weekends, and Weekdays.
Additionally, you can set the 'Focus Level' to Priority only or Alarms only.
Head back and check out the other options in automatic rules for Focus Mode.
Check out: Find Lost Windows 10 Devices with Find my device
There's no 'one' way to set up Focus Assist in Windows 10. You have to customize the automatic rules based on your preferences. Moreover, there's an option to toggle on or off Focus Assist based on your location. Although, to use the feature you have to grant Cortana permission to use your location.
If you've granted Cortana to use the location permissions already you can toggle on the feature right away. However, if you haven't given Cortana the required permission, the option will be grayed out. Click on Give Cortana permission and when Cortana pops up, click on Sure. Doing this will allow you to set up automatic rules for Focus Assist based on the location.
Manually enable or disable Focus Assist
In case you want to manually enable or disable Focus Assist, you can do so. This will not interfere with the automatic rules. Although, you'll have to wait for the next trigger such as start or end time to toggle on or off the feature automatically. Nonetheless, the easiest way to turn off Focus Assist is via the notification panel toggle.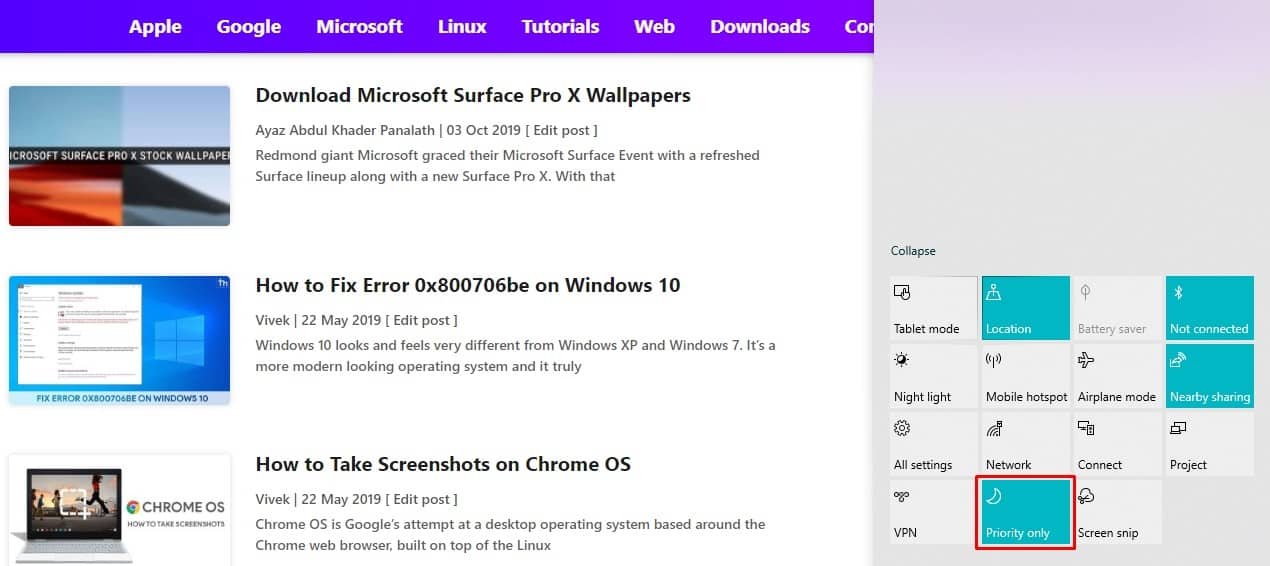 Click on the Notifications button located at the bottom right of the screen (default taskbar layout).
Then click on Expand to view all the quick toggles.
Click on the Focus Assist toggle to turn on or off the feature whenever the need arises.
We hope the guide helped you set up automatic rules for Focus Assist on your Windows 10 PC.
Read next: Change Between 24-Hour & 12-Hour Clock on Windows 10