Xiaomi is well known for its incredible value-for-money smartphones, especially in India and China. The Chinese company makes a whole lot of other products too from laptops to WiFi routers and even vacuum cleaners. Recently, Xiaomi launched the two smartphones in the Mi 8 lineup and along with them, the Xiaomi Mi Notebook Youth Edition. As is the case in the laptop world often, the Mi Notebook Youth Edition doesn't bring much that you haven't seen before. Although, it does bring a couple of new wallpapers. You can download the Mi Notebook Youth Edition stock wallpapers from below.
Xiaomi Mi Notebook Youth Edition Specs
Xiaomi's Mi Notebook Youth Edition is a toned-down version of their Mi Notebook lineup. It is powered by Intel's eighth-generation core i5 processor. It's supported with 8GB of RAM as well as 2GB of dedicated MX110 graphics memory. This means the laptop can handle some games on low to medium settings. Just don't expect the graphics to blow your mind. That said, the 15.6-inch FHD display is a sight to look at.
Not to anyone's surprise, the Mi Notebook Youth Edition runs on Windows 10 like every other Xiaomi Notebook. The OS runs off a 128GB SSD which is complemented by a 1TB hard drive. There are two 3W speakers built-in as well as a twin-fan cooling system with two heat pipes. When it comes to ports, the notebook offers a decent set of those. It features one Ethernet port, one HDMI port, two USB 3.0 ports, a 3.5mm headphone jack, and a built-in card reader too.
Design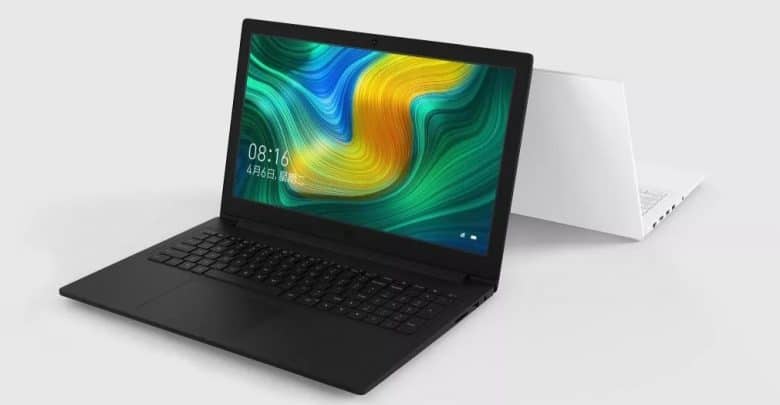 The new Youth Edition notebook from Xiaomi continues the logo-free design style of its predecessors and comes with a metal housing. Xiaomi says it is a 'comprehensive and balanced national thin notebook.' The entire laptop is 19.9mm thin (or thick, depending on the marketing term that suits you).
Pricing & availability
The Mi Notebook Youth Edition has been priced at about CNY 4,599 which roughly translates to $671 or ₹48710. It is available in two colors – black and white. Currently, the Mi Notebook Youth Edition is available to buy only in China. It's not yet known whether the company intends to launch the product outside of China yet.
Download Xiaomi Mi Notebook Youth Edition Wallpapers
We have the brand new wallpapers from the brand new Xiaomi Mi Notebook Youth Edition and you can download them from the link below. The pack contains two wallpapers in FHD resolution (1920 x 1080), the same as the laptop's display resolution. We've uploaded compressed and resized versions of the wallpapers below. This way, you can have a look at the wallpapers before you download them while we can still keep the page loading time to a minimum. The full-sized wallpapers are included in the zip file linked below.
Download Xiaomi Mi Notebook Youth Edition Wallpapers
Also download: