One of the major, and definitely the fanciest, headline-grabbing feature with the Windows 10 April 2018 update was Timeline. For the uninitiated, Timeline is like the recent app list on your smartphones but a little more. It remembers not only which app you were using but also why. For instance, that file you were working on when using Microsoft Word last night? Your Windows 10 PC will remember that. Timeline replaced what was previously known as Task View or rather integrates into it. However, neither Chrome nor Firefox has Windows Timeline Support as of now.
You probably don't need to be told where Microsoft's Edge stands right not in the browser market. Even Internet Explorer is used by more people in 2018 than Microsoft's Edge. You can guess the rest of the story. Edge may be great, it actually isn't bad but most of us kind of hooked onto either Chrome or Firefox by now. And it sucks that we can't enjoy the amazing features of the Windows 10 Timeline when using these browsers.
Windows Timeline Support
Both Chrome and Firefox do have their own cross-device syncing methods. Therefore you don't really need syncing via Timeline very badly. Whatever you were browsing on Chrome an hour ago, you can always see the same on another device, not even necessarily a Windows PC. However, you cannot directly send a tab from one of your PCs to another in Chrome or Firefox. That and more can be done with a third-party browser extension called Windows Timeline Support. It aims to fill the gap until official support for the two browsers arrives.
The official support may actually never arrive, at least for Chrome given how Google usually reacts to Microsoft and Windows. That makes Windows Timeline Support all the more interesting. It also works with Vivaldi which is a Chromium-based browser, and thus supports most Chrome extensions. It's a free extension and it works exactly as advertised. If you have multiple Windows 10 machines you can leave one and resume your browsing on another right away. The advantage it presents over going through your history is that you don't have to go to your history.
You can directly see all your tabs right among all your other apps in the Timeline. Furthermore, Windows Timeline Support lets you send open tabs from your PC to any other device connected to your Microsoft account. This is an added functionality and not part of the native Windows 10 Timeline. It manages to achieve this functionality using the Project Rome APIs that let you work cross-platform across devices.
Download
Windows Timeline Support for Chrome and Vivaldi
Don't miss: How to Change System Fonts on Windows 10
How to use Windows Timeline Support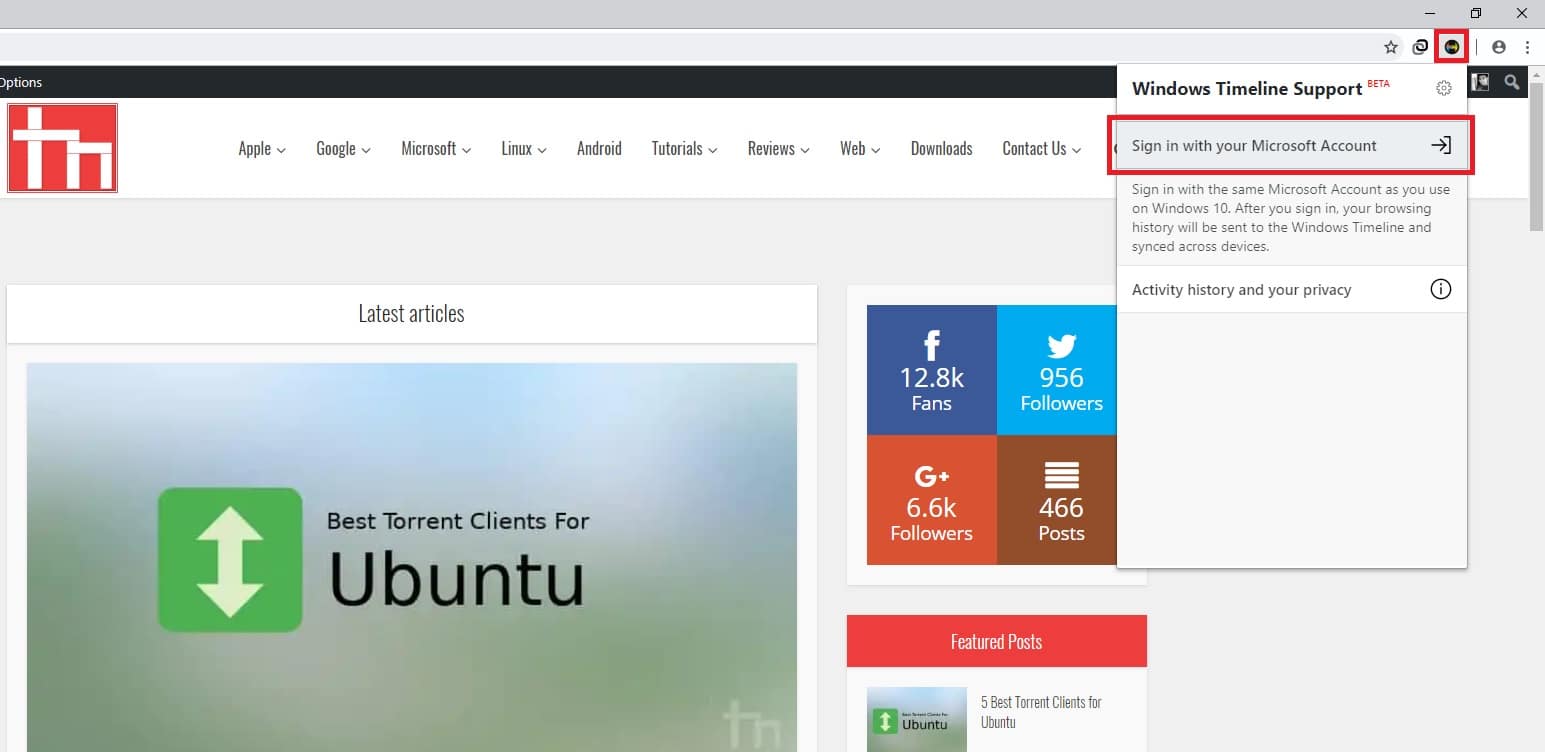 When you have the extension installed, you'll see it next to your browser's address or URL bar. Click on it and select Sign in with Microsoft Account. A pop-up window opens up letting you enter your Microsoft ID and password one by one.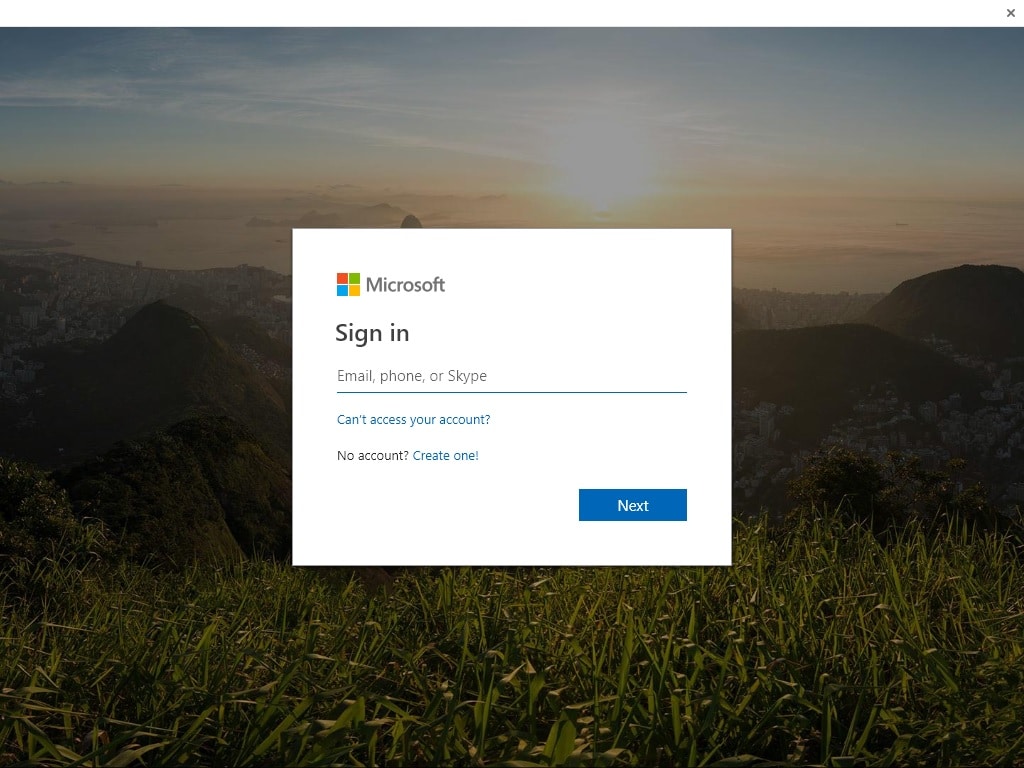 Once you're signed in, you can view your recent activities right within the extension interface. You also have the option to send the currently opened web page to other devices linked to your Microsoft account and view your activity history dashboard at Microsoft's website.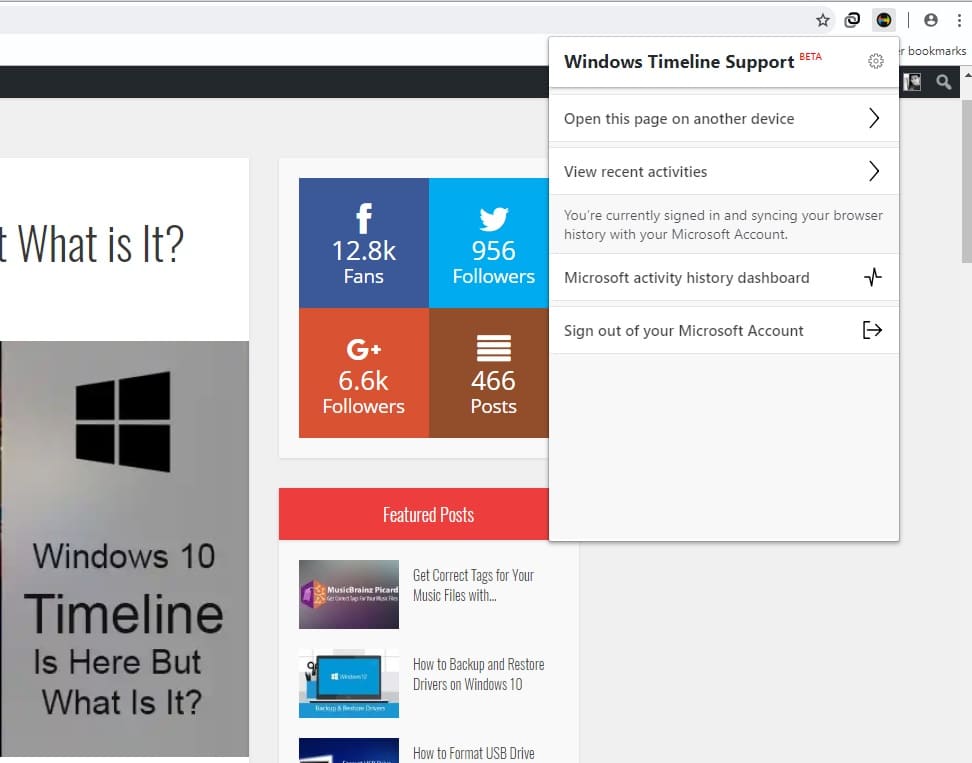 Keep in mind you'll need the Windows 10 Timeline feature enabled for this. If you don't know how, here's how you can enable on disable the Windows Timeline.
Read Next: How to Enable and Set Up Voice Typing on Windows 10