Ubuntu 18.04 LTS brings in quite a number of changes especially compared to the previous LTS release. The list of changes could have been longer but the development team was running out of time. One of the proposed changes was a brand new theme to give a refresh to the dated look of Ubuntu. This theme was being developed by the Ubuntu community and not Canonical themselves and was hence named Communitheme. The Communitheme was planned to be a part of Ubuntu 18.04 LTS but that didn't happen. It will now be renamed Yaru and be the default theme on Ubuntu 18.10 Cosmic Cuttlefish as announced by Canonical.
Yaru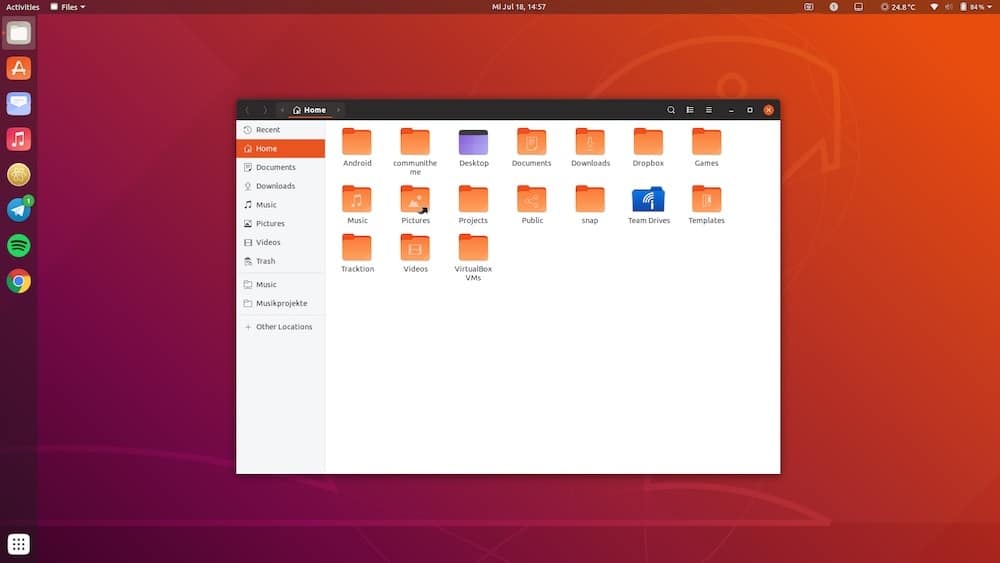 If you aren't a big fan of the name of the theme, there's some good news. It has been officially named as Yaru. This follows the Japanese influence on Ubuntu's theme naming and it means "to do." Ubuntu's last icon theme's name Suru also meant "to do," but in a casual way. Yaru uses the Adwita theme (GNOME's default theme) as its base and looks similar to Ubuntu's own Ambiance theme. Ubuntu Touch inspired Suru is the icon theme here. Here's a list of everything the theme consists of:
A GTK3 and GTK2 theme
A GNOME Shell theme
A Suru icon theme-inspired icon and cursor theme
A sound theme with inputs from Touch-Remix and WoodenBeaver sound themes
The theme isn't as polished or user-friendly as the developers would have liked which is why the release was pushed to Ubuntu 18.10. The theme had still been available as a snap for quite some time. Just a look at it and you can notice the flat look and feel the theme is going for. The Flat UI design is a real trend these days so it makes sense that your Ubuntu desktop should look a bit modern. After all, it has been looking the same for almost a decade. Mixed with existing GNOME shell's elements and contours the theme gives a much cleaner look.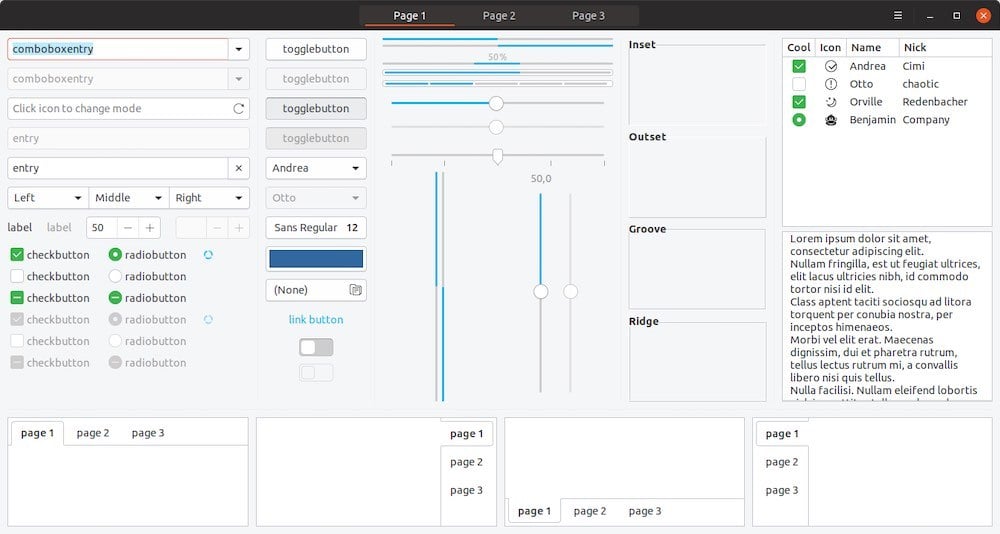 The color and shape of buttons have been made a little brighter, a little sharper. Windows and sidebars have a warmer color now in comparison while the selected text is highlighted in blue instead of orange now. There are further changes to borders, shadows, colors, transparency, notifications, etc.
Don't miss: Download and Install macOS Mojave GTK Themes on Ubuntu
Note
For those who were already using or at least had installed the Communitheme, as Yaru was previously known, you need not worry. There isn't any difference in Yaru or Communitheme so you're up to date in any case. The developers chose to keep the Communitheme name so as to ensure backward compatibility.
How to install Yaru theme?
Yaru might not have been ready for prime time back when Ubuntu 18.04 Bionic Beaver was released but the theme was made available in the Ubuntu repositories for those who would like to test it. This means you can simply search for and install the Communitheme from the Software Center or run the following command in a Terminal:
snap install communitheme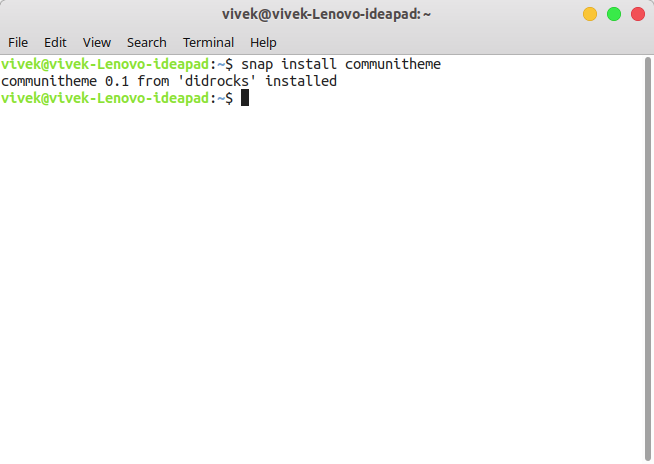 If you're not a fan of snap packages for some reason, you can also install the theme via its official PPA. However, the PPA is only available for Ubuntu 18.04. You can not use this PPA in Ubuntu 16.04 or 17.10.
sudo add-apt-repository ppa:communitheme/ppa
sudo apt update
sudo apt install ubuntu-communitheme-session
How to use Yaru theme
It may just be a theme but it's not going to be as easy to apply it with the GNOME Tweak Tool. For some, it could simply be applied with GNOME Tweak Tool but it won't apply all the things included in the theme such as the GNOME shell theme or the new GDM login screen. For others, you'll have to reboot your system to even see it in the Tweak Tool. When it comes back on, click on your user and then click the gear icon. Select something that has both Ubuntu and Communitheme. It can be Ubuntu with Communitheme on Xorg or Ubuntu with Communitheme snap or something else.
Must read: How to Install XFCE Desktop Environment on Ubuntu