There has been a lot of hype about the dark mode in different Operating Systems and apps. You might already be using the dark theme on your smartphone and computer. If you own a Samsung Smart TV and want to replace the bland white menus and UI with a black background, you can enable the dark mode or night mode. Besides, we'll also see how we can enable the blue light filter for the display of your Samsung TV to save your eye from strain.
Why should we use Dark Mode?
People spent most of their time staring at the bright screens of smartphones, TV, and computer. According to Nielsen's research, American people of different age groups spend more than 11 hours a day using digital devices like smartphones, tablets, computers, and TV.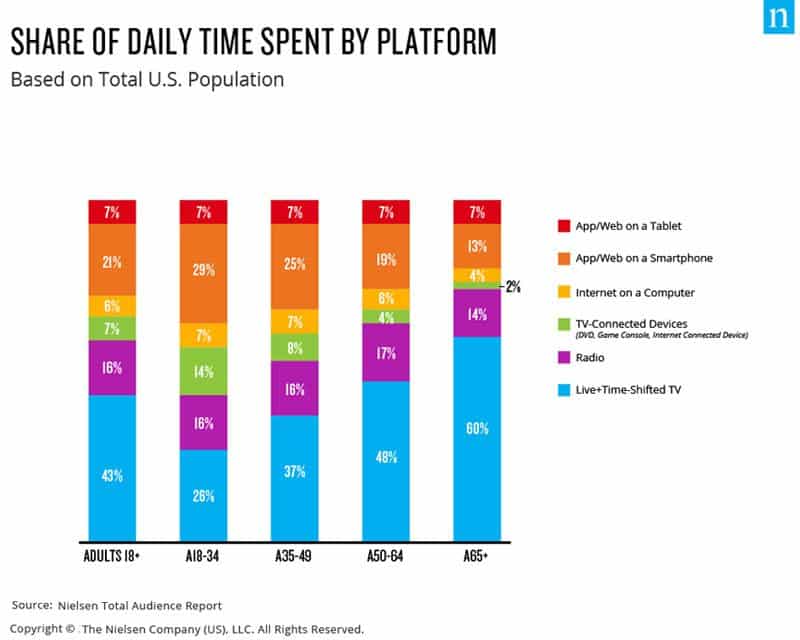 This tendency may cause dry and itchy eyes and severe damage to our eyesight. Moreover, sitting for long hours staring at these devices might result in other problems like headaches, neck pain, shoulder pain lower back pain, and insomnia. The Vision Council surveyed the impact of digital eye strain on people's vision and came up with the following conclusion.
Eye strain: 32.4 percent
Dry eyes: 27.2 percent
Headaches: 27.7 percent
Blurred vision: 27.9 percent
The very reason why the dark mode and blue light filter settings have made their way to smartphones, computers, and TVs is to help reduce the adverse impact of these devices. In Dark Mode, the device uses a darker color palette for menus and user interface to reduce the luminance emitted by the screen. It maintains a balance between contrast ratios for better visual ergonomics.
Enabling Dark Mode on Samsung TV
The 2017 and older models of Samsung TV used to have a Prussian Blue dark theme for menus and UI elements. However, on its newer TV models (2019 onwards), Samsung switched to a light theme by default. I find the white settings windows and menus on my Samsung Q60R a bit irritating as it feels dazzling to the eyes.
Samsung TVs don't come with an officially branded Night Mode but if you go into the TV settings, you'll find an option called High Contrast that increases the contrast between the text and the background of the Smart Hub and the Settings menu.
The High Contrast mode on Samsung TV offers black and dark grey background and light text and colorful highlights on top of it. It works like night mode or dark mode on the TV and is soothing to the eyes. Enabling the night theme on your Samsung TV is not as complicated as adjusting the picture settings.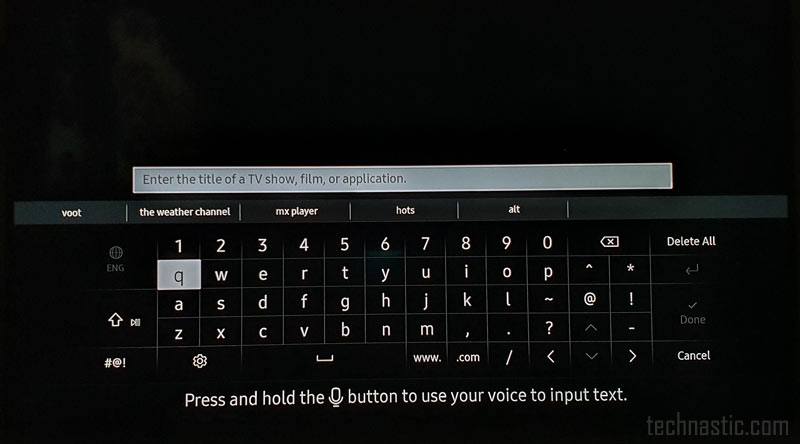 You can easily enable the dark theme on your Samsung TV by following the steps below.
Press the Home button on your Samsung TV remote.
Go to Settings and click it.
Navigate to General > Accessibility. On the older Samsung TV models, you will find the Accessibility settings under Settings > System.
Now highlight the High Contrast option and click it.
The night mode or dark theme will be activated instantly on your Samsung Smart TV.
Don't Miss: How to Fix Samsung Smart TV Error Codes
Enable Blue Light Filter on Samsung TV
Prolonged exposure to blue LED light (400-450nm) regularly may increase the chances of macular degeneration in human eyes. Blue light is capable of damaging the light-sensitive cells in the retina. It can also suppress the production of melatonin hormone that helps us sleep better. Filtering the blue light out reduces the digital eye strain. It is a wise thing to turn on the Blue light filter on smartphones and computers to that your eyes don't feel tired even if you use them for long hours.
Most smartphones and computers these days have an inbuilt Blue light filter that can be turned on via display settings. Unfortunately, the Blue light filter option is not available on Samsung TVs. However, there are still 3 ways to stop your TV screen from emitting Blue light via the Picture Settings. When the Blue light filter is enabled, you'll see a yellowish tint on the screen. In case you own an LG Smart TV as well, don't forget to check how you can turn on the blue light filter on LG TV.
Method 1: Picture Mode settings
Press the Home button on your Samsung Smart Remote.
Select Settings.
Select Movies from the list on picture modes.
Method 2: Tweak Expert Settings
Press the Home button on the remote and open Settings.
Navigate to Color Tone and click it.
Method 3: Adjust White Balance
There is one more way to filter Blue light on your Samsung TV via Picture Settings.
Go to Settings > Picture.
Now, select Expert Settings and go to White Balance and click it.
Decrease the value of B-Gain to your choice. It is set to 0 by default.
Thus, now you have the dark theme and Blue light filter enabled on your Samsung TV. If you want to enable Dark Mode on your Windows 10 PC, WhatsApp, Microsoft Edge browser, and Mozilla Firefox and Chrome browser, read our tutorials.
Read Next: How to Delete Pre-installed Apps on Samsung TV