Laptops aren't the first things that come to mind when you hear the name Huawei. The company is generally known for its smartphones these days, but a few years ago the name was unheard of. This should give us all cause to take Huawei seriously now that it's trying to jump into the laptop market. Their portfolio is limited, as of now, with only a handful of models available. The list of Huawei laptops is slowly getting populated though and the latest entrant is the Honor MagicBook. And it comes with its own set of Honor MagicBook stock wallpapers.
Honor, for those unaware, is a sub-brand of Huawei. While Huawei focuses on the premium market, offering quality products to those willing to shell out more money than others, Honor caters to the masses. Honor is known to bring the latest and greatest hardware coupled with all of the bells and whistles of Huawei's flagship smartphones at affordable pricing. The Honor MagicBook continues that trend in the laptop market. The design of all Huawei laptops is clearly inspired by Apple's Macbook.
Download Honor MagicBook Wallpapers
The wallpaper pack contains a total of 12 stock wallpapers from the Honor MagicBook. The original resolution of these wallpapers is full HD, which is 1920 x 1080 px, as you would expect given the full HD display. You can take a look at the wallpapers in the gallery below. Keep in mind though that the images below are compressed JPEGs of the original files. To download the full-sized PNG images visit either of the links at the bottom.
Honor-MagicBook-Stock-Wallpapers.zip | Mega Mirror
We recently shared the Huawei MatePad Pro stock wallpapers and you should download them as well.
Honor MagicBook Specifications
Design
The Honor MagicBook boasts of a screen-to-body ratio of 81 percent. This is the result of a 14-inch full-HD (1920×1080 pixels) display with 5.2mm narrow bezels. The laptop can be charged via a USB Type C cable and the company promises that it takes roughly around an hour to charge from 0% to 70%. Apart from the USB Type-C port, the Honor MagicBook comes with USB Type-A 3.0 and a USB Type-A 2.0, an HDMI port, and a 3.5mm headphone jack. All of this results in a body with the dimensions of 323x221x15.8mm and a weight of 1.47 kg.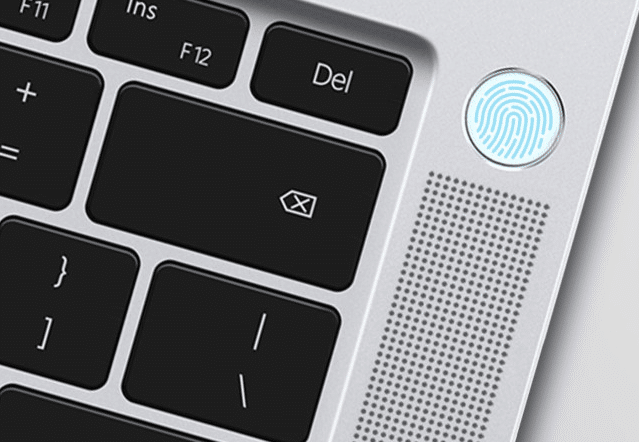 Some other impressive features would be the fingerprint reader that doubles as a power button (or is it the other way around? we'll never know). The company claims it can unlock your device within 0.9 seconds!
Specs & pricing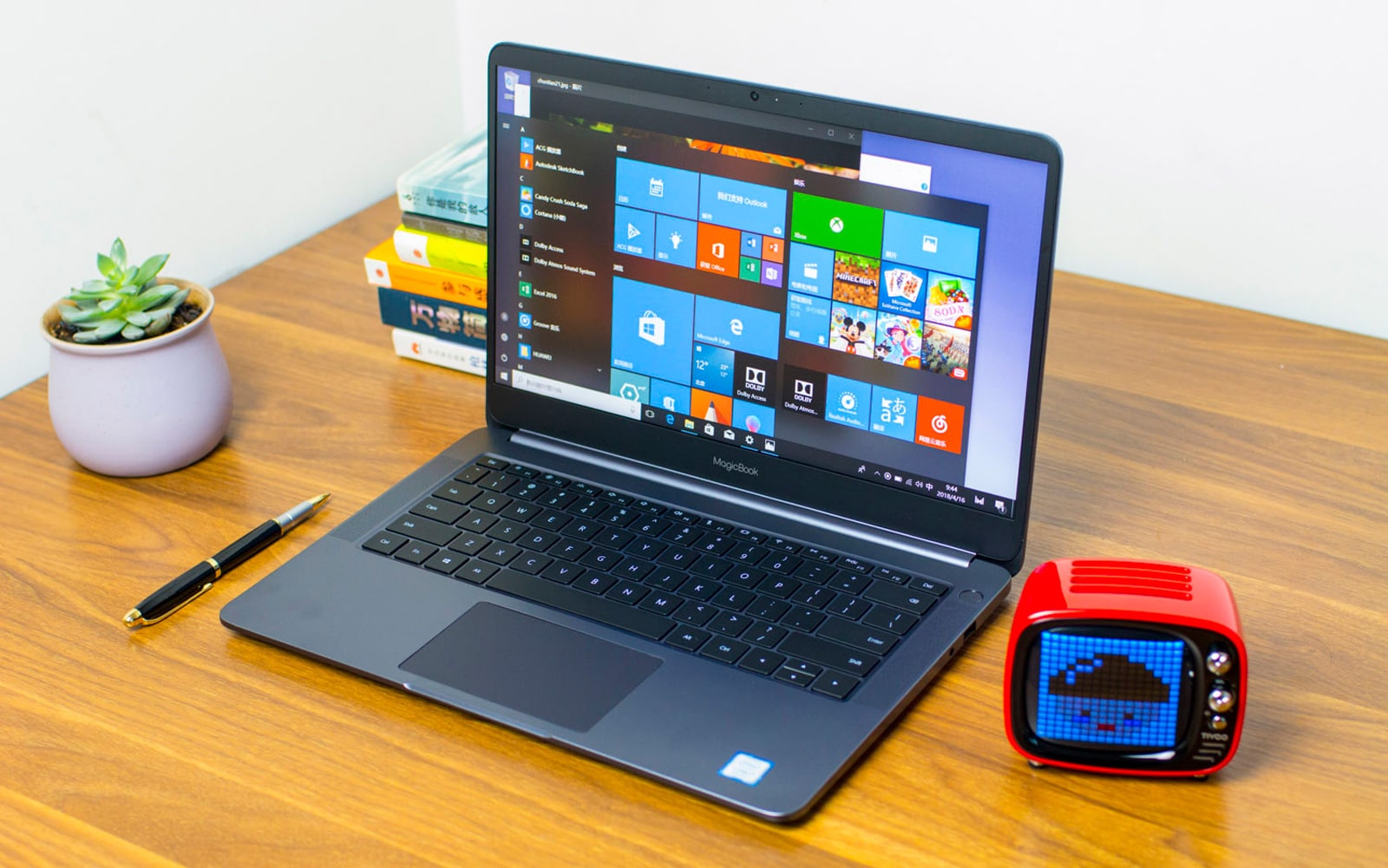 Image credits: mspoweruser
Under the hood, is a big 57.4Wh battery, which provides roughly around 12 hours of use, or so Huawei claims. Both the models also pack in a 2GB Nvidia MX150 GPU which can hold its own for much of your graphics requirements. It won't impress any serious gamers of course, but it's still better than what's on the market at this price. The graphics card should be able to handle most newer games at medium to low settings. Oh and this mini beast packs in a set of 4 speakers with Dolby Atmos and dual mics.
It shouldn't take anyone by surprise then that the Honor MagicBook looks like a MacBook as well. Honor is clearly going after potential MacBook customers. Also, users who admire the look and feel or a MacBook but don't agree with the pricing. MagicBook with Core i5 model comes at CNY 4,999 (roughly $800 or ₹52,600) while the Core i7 processor is priced at CNY 5,699 (roughly $900 or ₹60,000).
Remember, these are the prices in China and international pricing is still a mystery or whether the device will have an international release.
Software
The MagicBook is of course powered by Windows 10, which is not MacOS obviously. If you're going after Apple though you can't simply compete on the hardware front. Apple may sell hardware, but the company knows the best way to do so is through software. Users invested in the Apple ecosystem will obviously know how life is when all you have are Apple devices. Inside the walled garden, every device knows how to communicate with each other and stay in sync. Huawei's smartphones run Android, a software product from Google. To tackle this problem, Huawei ships the MagicBook with a Magic Link app that should easily let you transfer files to and from and Huawei/Honor smartphone.
The boot time on the device is expected to be around 7.6 seconds.
Also download:  Ubuntu Kylin 14.10 Stock Wallpapers