In this guide, we will have a look at the steps to disable In-App Browsers for social media apps. More apps are beginning to integrate their own browsers. Known as in-app browsers, this helps the apps in keeping you engaged in their content. This is done to not let users access a third-party browser as it will ultimately deviate these users from their apps. Although it definitely scores on the ease of usability, the same, can't be said about privacy and security.
The main objective of these integrated browsers is to make you able to open webpages or load images and videos. And it does quite well in that. But in no way, they are near Chrome, Mozilla or other standalone browsers, especially from the privacy side. This includes Private browsing, Incognito Browsing, and other related secure browsing experience. Therefore it is advised to disable these In-App browsers in various apps. In this guide, we will have a look at the steps to do so in social media apps Facebook and Twitter. Also, have a look at the steps to remove 3rd-party apps from your FB account.
Disable in-App Browser in Twitter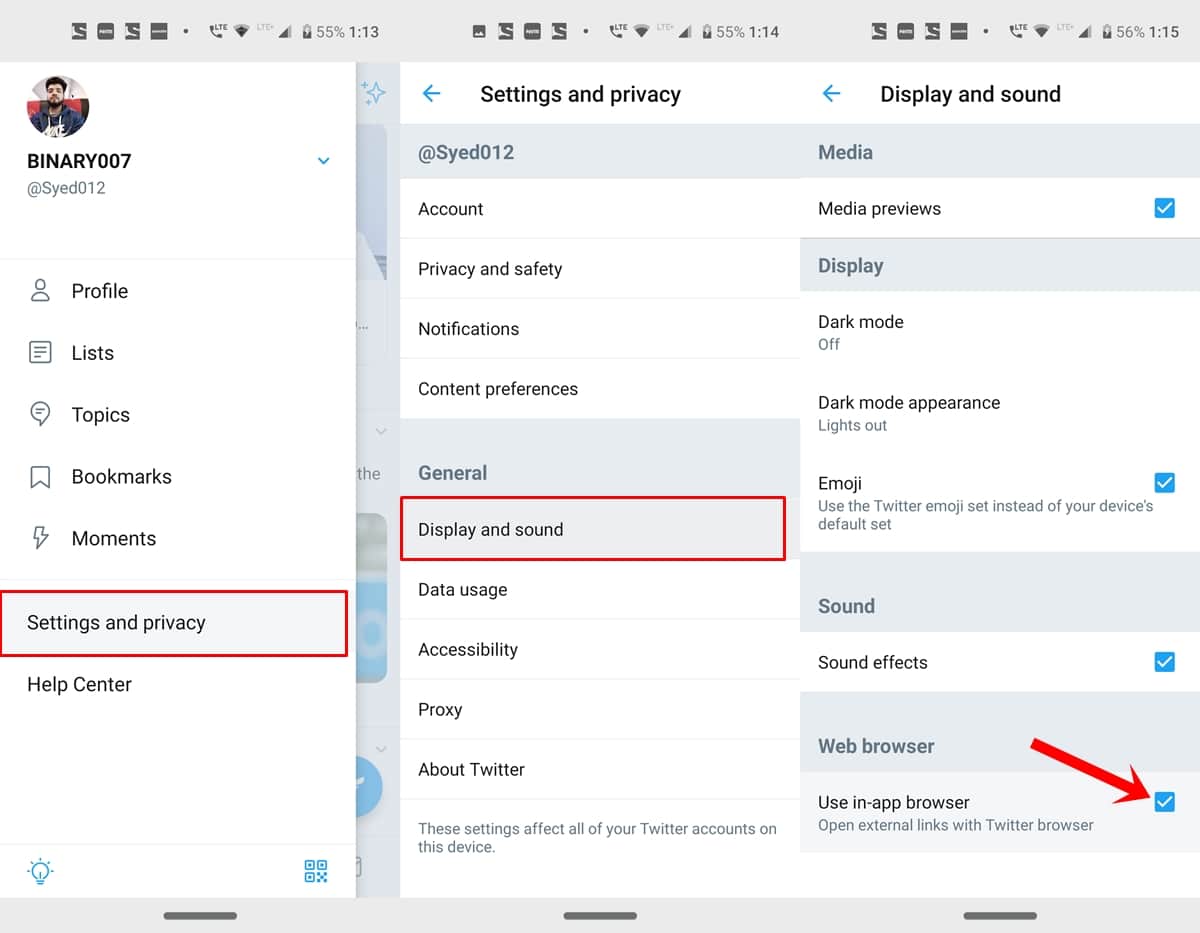 Open the Twitter app and tap on your avatar.
Head over to the Settings and Privacy tab.
Next, tap on Display and sound under the General tab.
Finally, untick the Use in-app browser option.
From now on whenever you click on any external link, it won't open in Twitter's in-app browser. Rather you'll have the option of choosing the desired Android browser. If you haven't enabled 2-factor authentication for your Twitter account, it's time to set that up now.
Let's now have a look at the steps to disable the in-app browser in the Facebook app as well.
In the Facebook App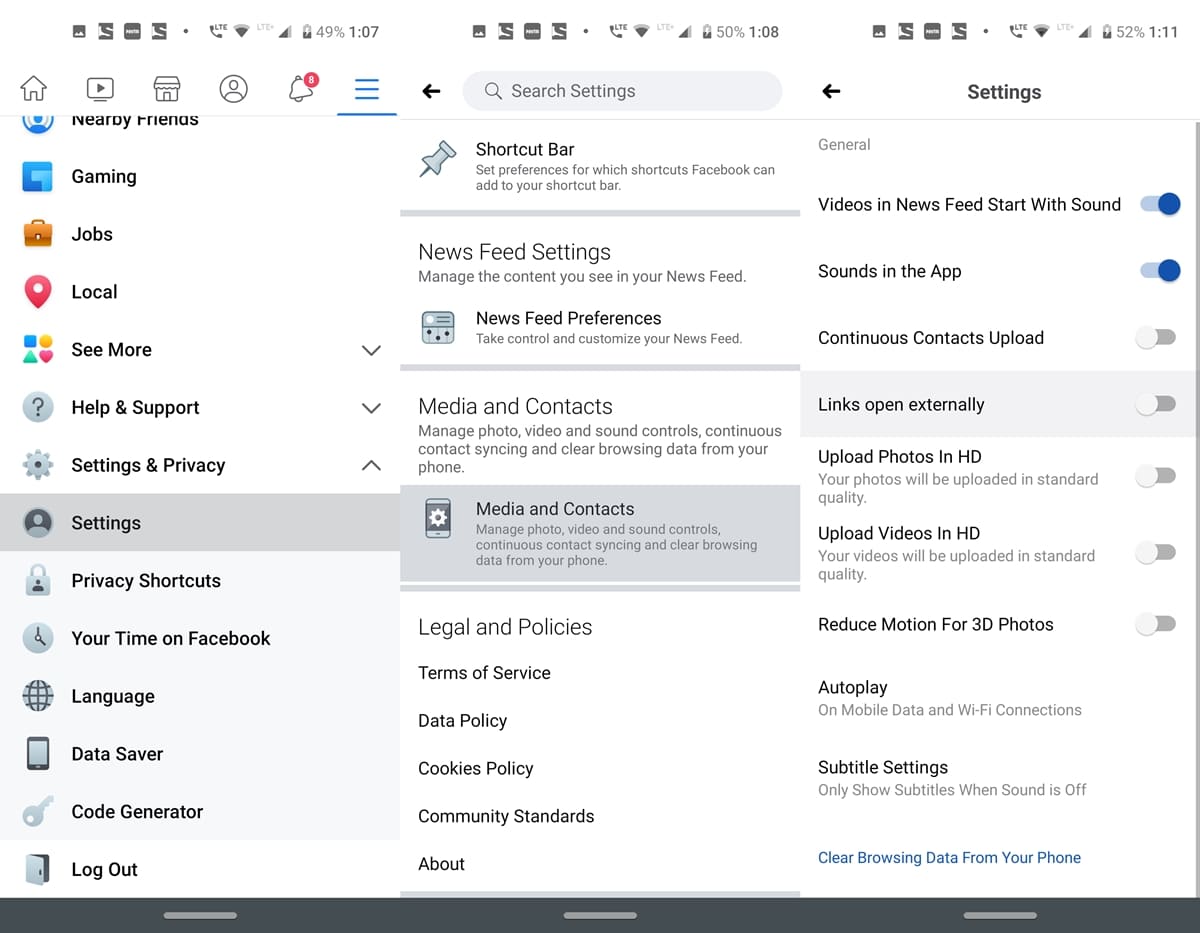 Open the Facebook app on your Android device.
Tap on the hamburger menu and go to Settings & Privacy.
Select Settings and scroll to the bottom to access the Media and Contacts section.
Turn on the toggle next to Links open externally.
So these were the steps to disable the in-app browser on the Facebook app. With that, we also come to the end of this guide. Do let us know if you wish to disable the in-app browser on any other app of your choice. If the option exists, we will definitely cover a guide on that as well.
Read next: How to Disable Video Autoplay Feature on Facebook