There's no lack of great desktop themes on Linux, no matter which desktop environment you use. Many desktop environments use the GTK framework, the most popular of which would perhaps be GNOME. We've previously shared with you some great GTK themes including the elegant macOS Mojave light and dark themes. With Ubuntu 18.10 release around the corner, the new Communitheme, officially named Yaru, is the talk of the town. But that's not the only refreshing new theme out there right now.
Here we have 5 relatively new GTK themes that will bring a breath of fresh air to your Linux desktop. These themes will need to be manually installed but installing GTK themes is a piece of cake. All you have to do is extract the zip file that you'll download, and place the extracted folder in the .themes folder in your home directory. If you've never installed a theme before, you'll probably have to create a folder named .themes. Keep in mind that the name is .themes and not themes which means this folder is a hidden folder. To see hidden folders you can press Ctrl+H on your keyboard if you're using the Nautilus file manager. Users of Dolphin file manager can do the same by pressing Alt+. on the keyboard.
To apply the themes you'll need the GNOME Tweak Tool in case you're using the GNOME desktop. It's readily available in the Software center. To apply a theme, simply place it in the appropriate location as mentioned above and then launch the GNOME Tweak Tool. You'll find the theme settings under Appearance. Some of these themes may contain a GNOME shell theme as well. Other GTK based desktop environments may have different tools or may have other ways of applying a theme.
MyColor GTK Theme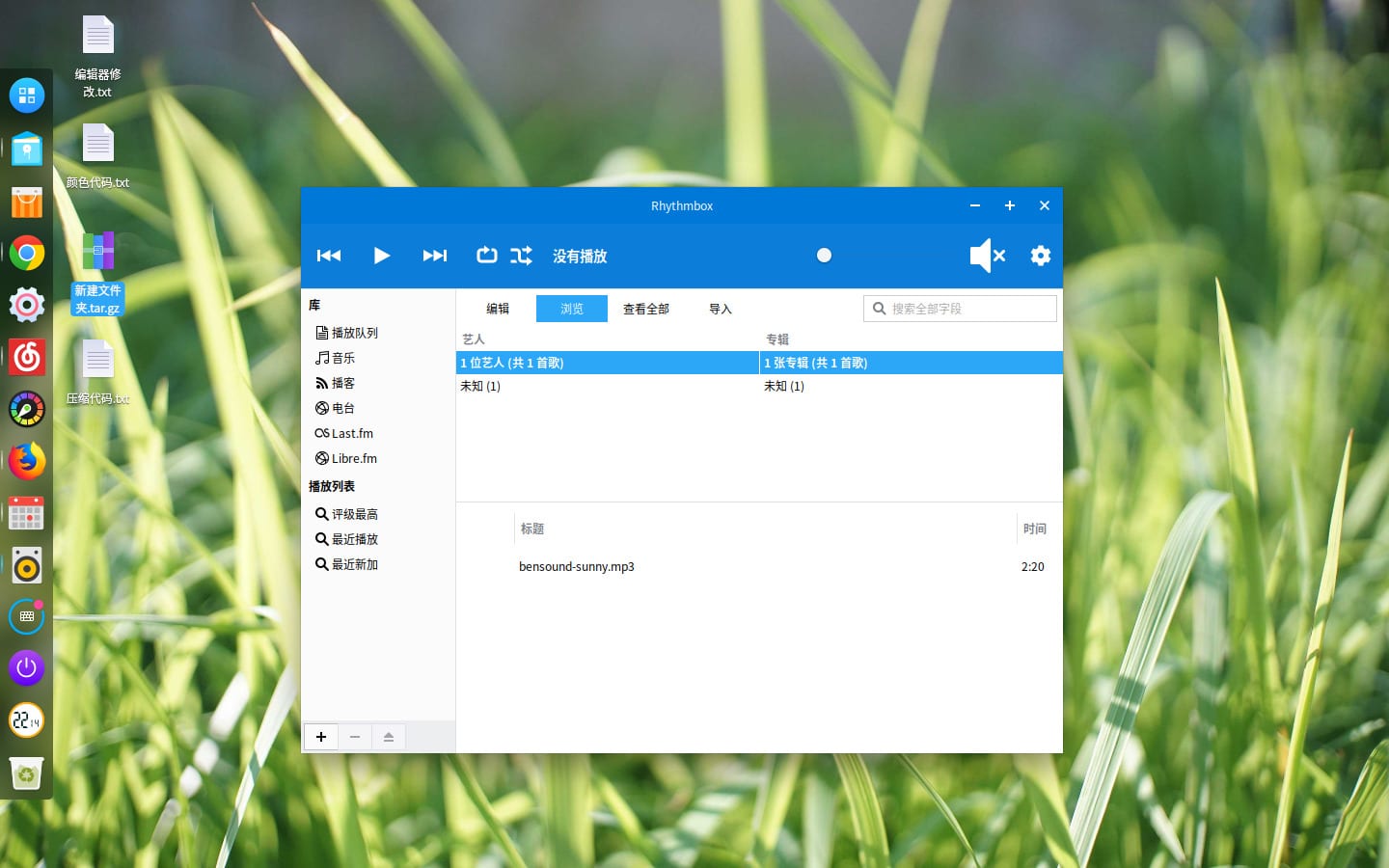 If you ever wondered what Windows might have looked like were it to adopt Google's Material design, it'd be a bit like MyColor Theme. The image showed above depicts the blue variant of the theme but there are 13 additional colors you can download it in. These include blue, as you can see, light blue, pink, red, purple, shades of green and a lot more. Each variant offers brightly colored GTK window bars and matching toolbars and buttons. The side column in a light gray while the rest of the window is white.
365OS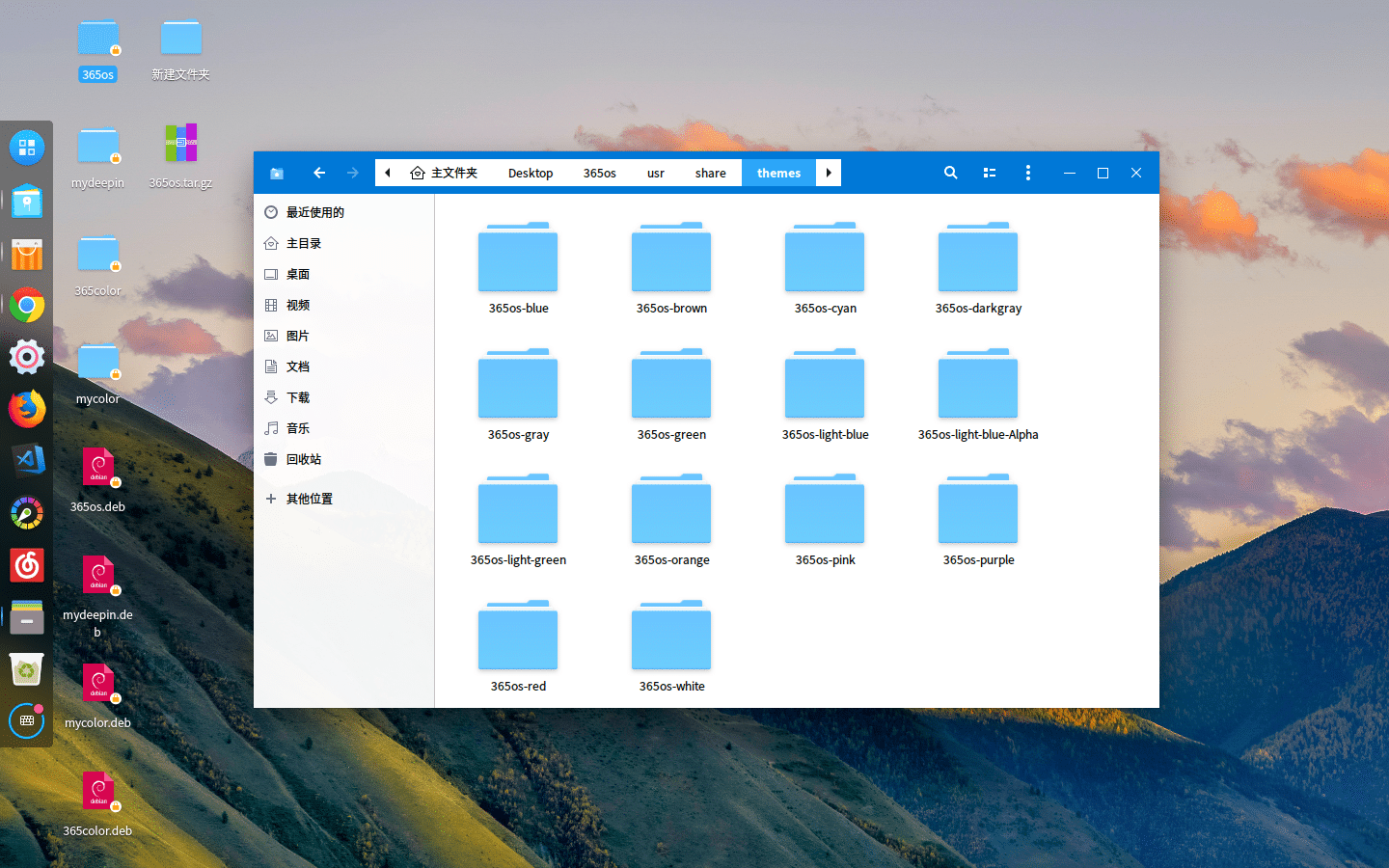 Want a more authentic Windows look and feel? 365OS is pretty much the same as MyColor and they both seem to have Chinese origins, possibly from the same person even. The only major difference is that 365OS is less Material and more Windows-y. It is also available in just as many color variants as MyColor.
Aqua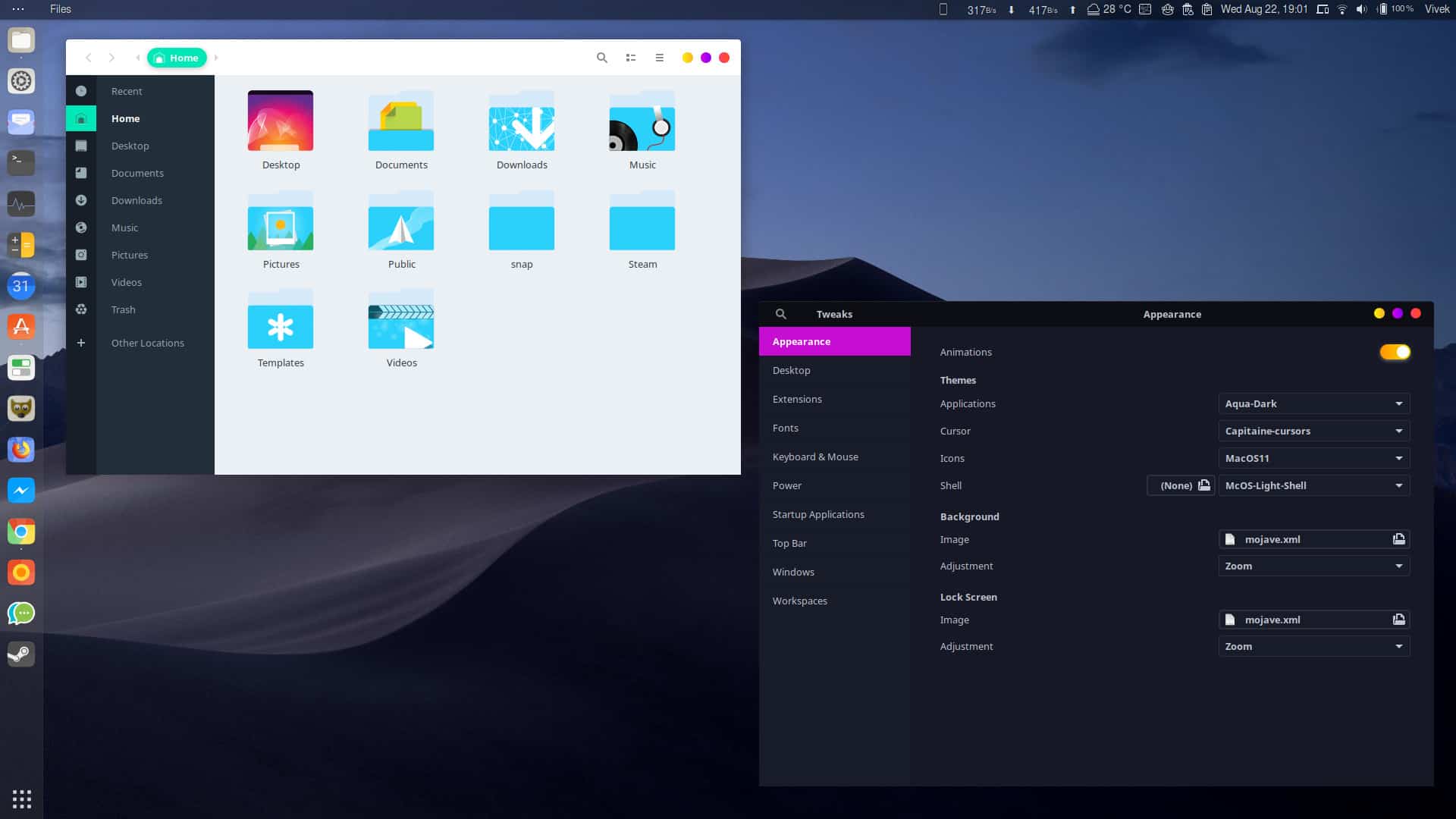 Aqua is my personal favorite of the bunch here today. It's a pretty unique looking theme that seems inspired by a lot of different themes but manages to combine them all in one neat package. The theme is available in both light and dark variants. It looks strikingly perfect coupled with Xenilism Wildfire icons whereas the dark theme looks amazing with something like Zafiro icons pack. The tiny round window control buttons even have a gradient and it just goes on to show the level of detail that's been taken care of.
Obscure GTK Theme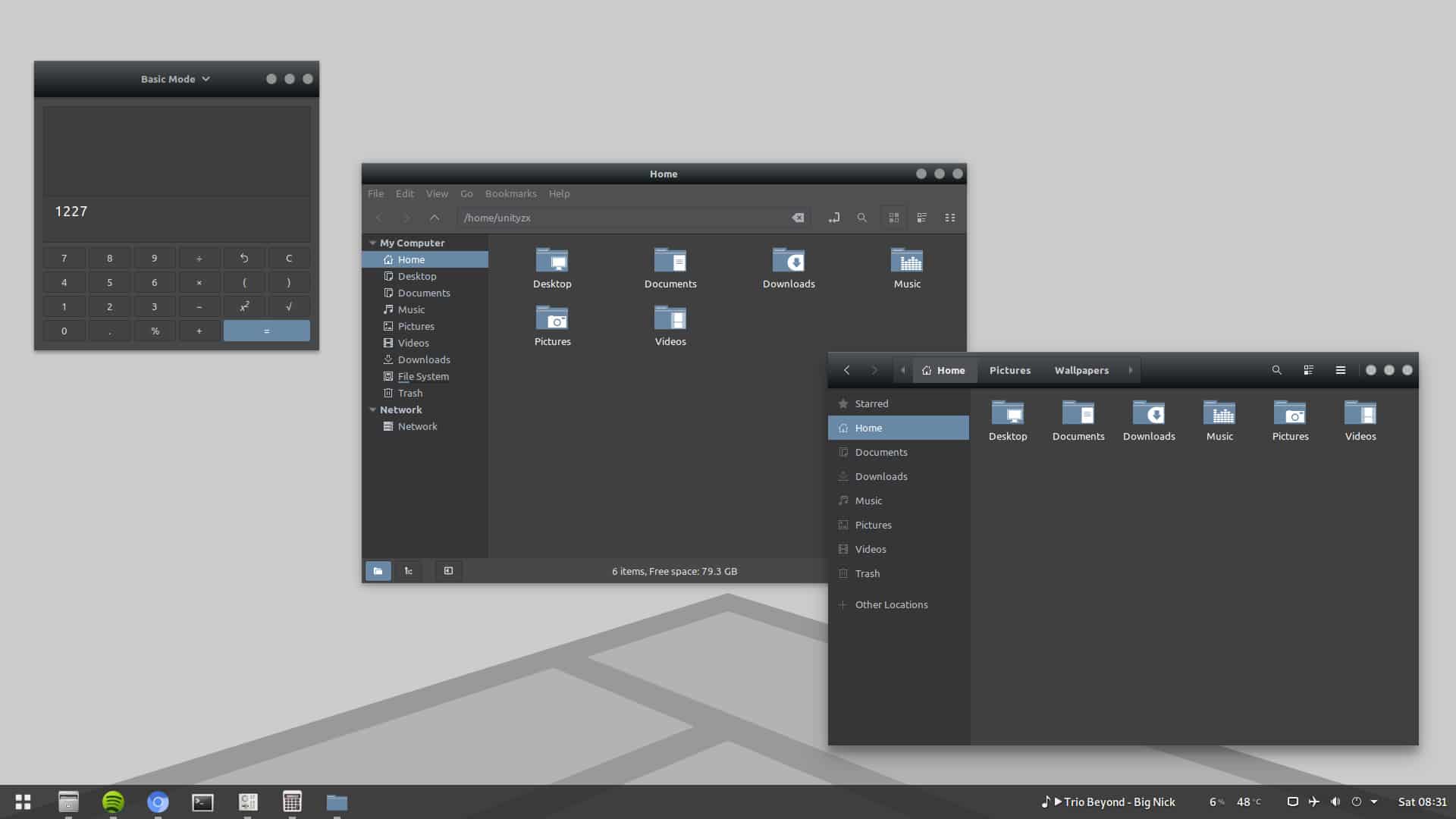 If you were looking for something dark-a-licious perhaps you'd like Obscure. Obscure is not just another dark theme though because it plays around a little with gradients, unlike most dark themes that are just flat. It makes use of various shades of grey and black. The GTK header bars are particularly classy with a tactile gradient that clearly alienates them from the rest of the Window. There are even different variants with different accent colors such as blue (pictured above), green, grey, orange, red and violet. A mixed light and dark variant is also available on the developer's Github known as Dark Aurora.