Linux generally has no lack of icon packs or icon themes as they're called. And they're not that difficult to find either, unlike on some other desktop operating systems. Choice is, in general, great for consumers but that also means they have to be aware in order to make the best possible choice. Luckily you don't have to worry that much about choosing the right icon pack since they're all free, well, mostly. Yet, you can't possibly try out every available icon theme to find out which ones suit your taste. Some of us have a lot of free time to kill apparently. So here are 5 of the best Linux icon themes that we've come across.
How to install
Installing icon packs on your Linux system is easy but it may differ a little depending on your distribution and the desktop environment you're using. The most popular method though, is to manually place the icons in a specific folder works for most of them.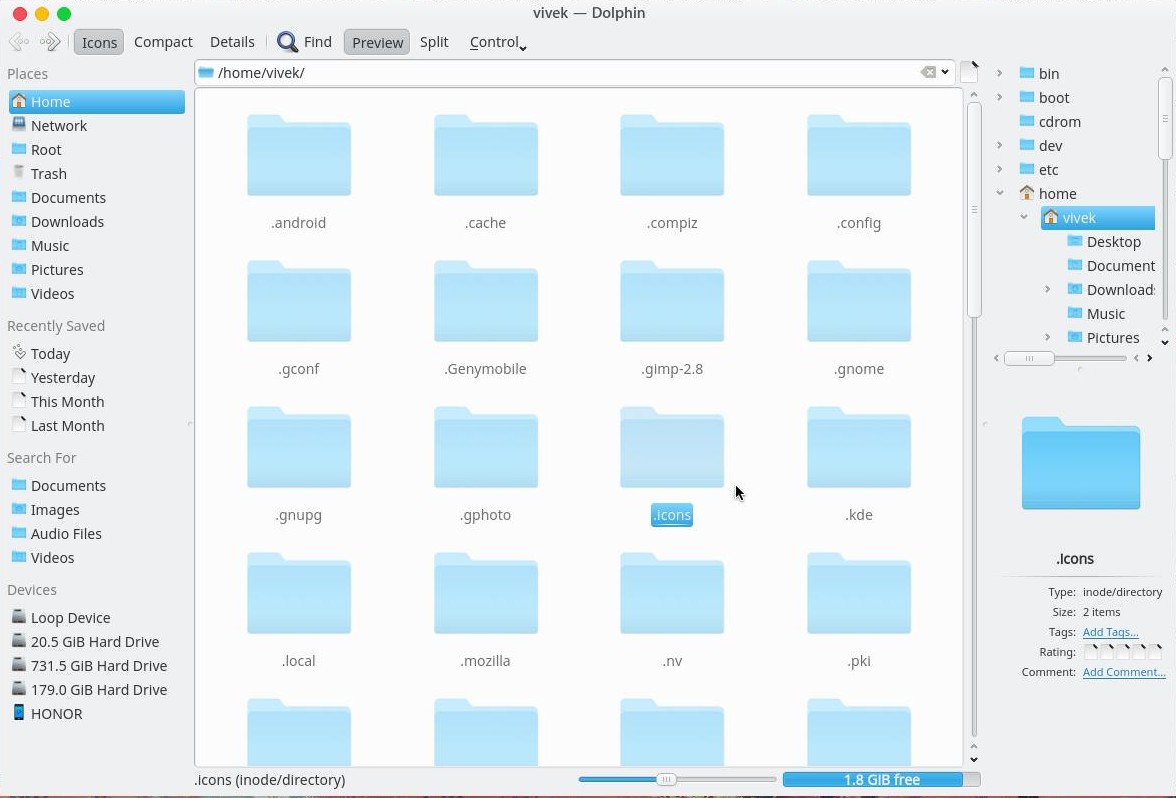 Downloading the icon theme will give you an archive file. Unpack it and then move the resulting folder in the icons folder inside your home directory. This folder is hidden usually and thus the name begins with a dot (.icon). You can reveal hidden items by pressing Ctrl+H if you use the Nautilus file manager and Alt+. if you use Dolphin.
If you've never installed an icon pack before you won't probably find the icons folder. In that case, just create a folder named .icons and move your downloaded icon theme folder inside it.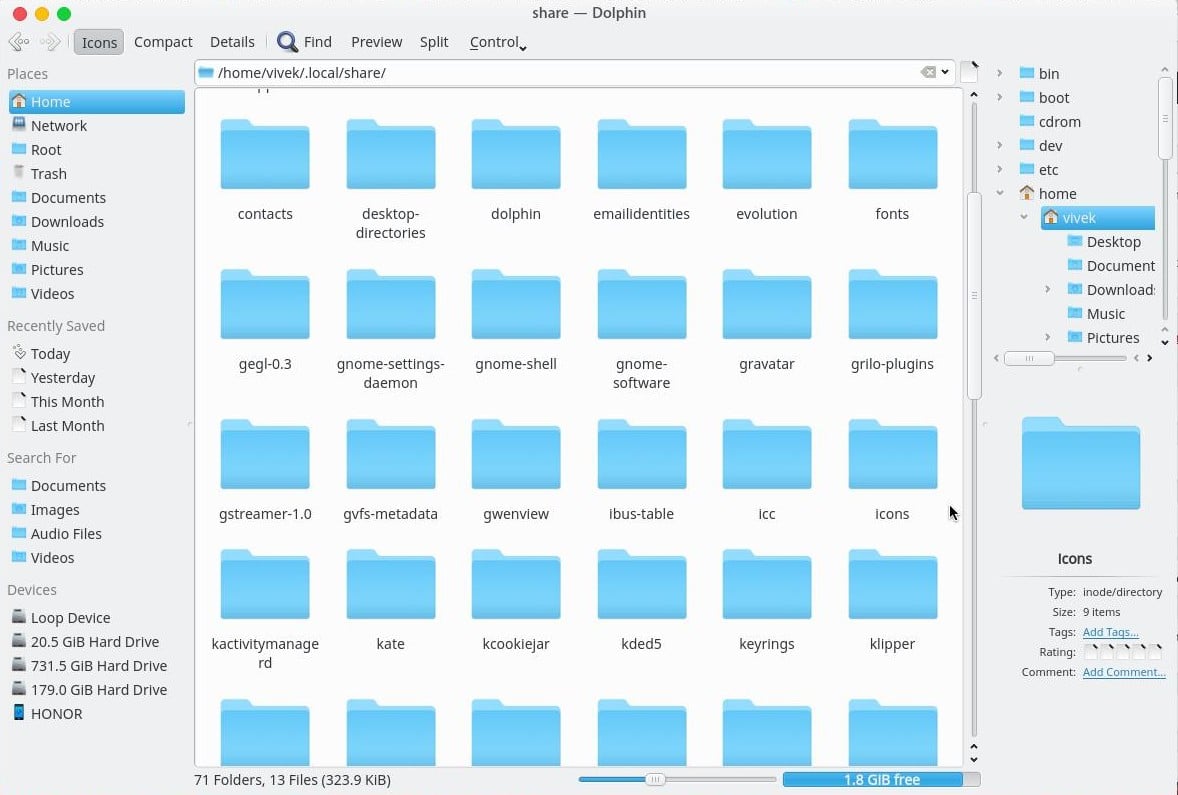 Some desktop environments might use a different location. For example, if you use the KDE Plasma desktop the icons have to be moved to the local/share/icons folder in your home directory. Like the icons folder, the local folder is hidden as well.
Not all icon packs are made available in archived files though, some you can directly install from a PPA which means you never have to worry about updates. Some even provide Debian packages which you can easily install on your Ubuntu or any other Debian based distro.
1. Numix Circle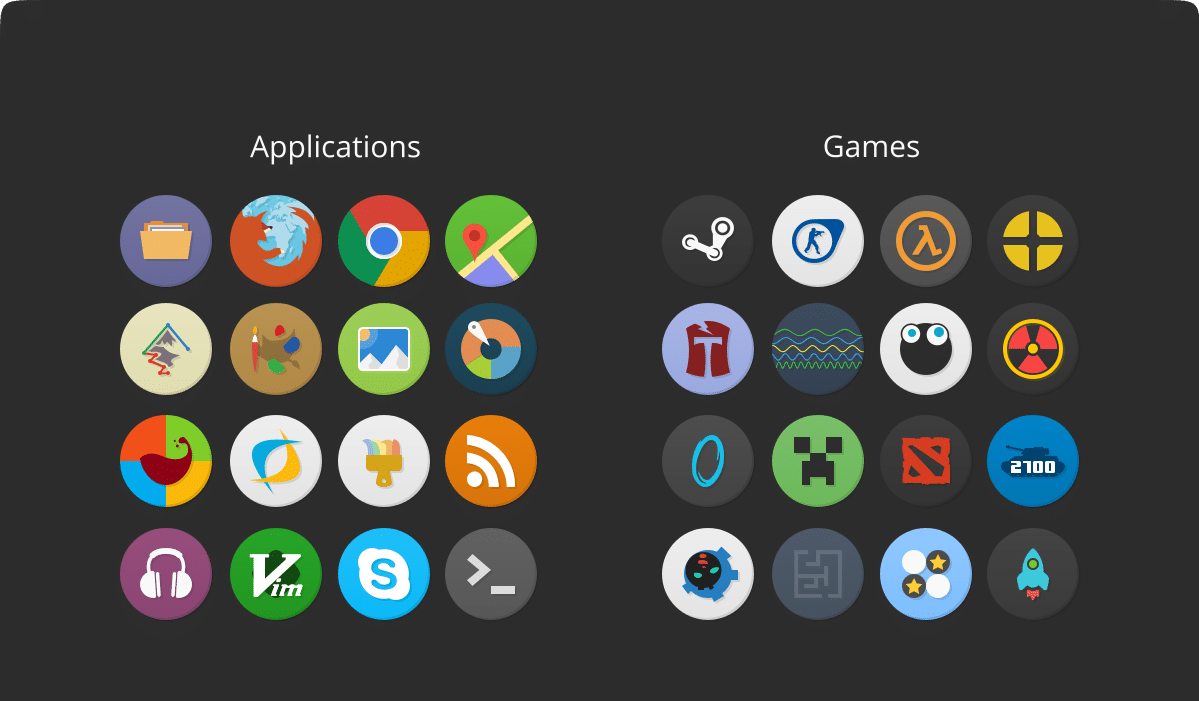 If you're looking for a uniform circular look for your app icons Numix Circle icon theme should be your first pick. Mostly because after you try it you may not like another circular icon theme, if there is one. Its a collection of round icons with lashings of color and a flat design.
You can enter the following commands in a terminal window to download and install these icons.
sudo add-apt-repository ppa:numix/ppa

sudo apt update && sudo apt install numix-icon-theme-circle
2. La Capitaine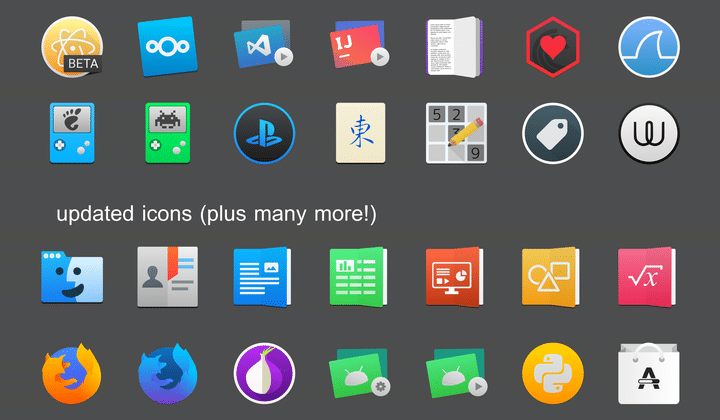 If you somehow can't guess, this icon theme and its name are clearly inspired by Apple's macOS. If you're looking for an exact replica of MacOS icons you won't find it here. Instead, what you get is the result of MacOS icons mixed with Google's Material Design philosophy, which is clearly a hit these days. You can download the icon theme and support the developer if you like on its openDesktop.org page.
For your convenience, here's the latest version of the icon theme, which as of this writing, is 0.5.0.
3. Paper Icons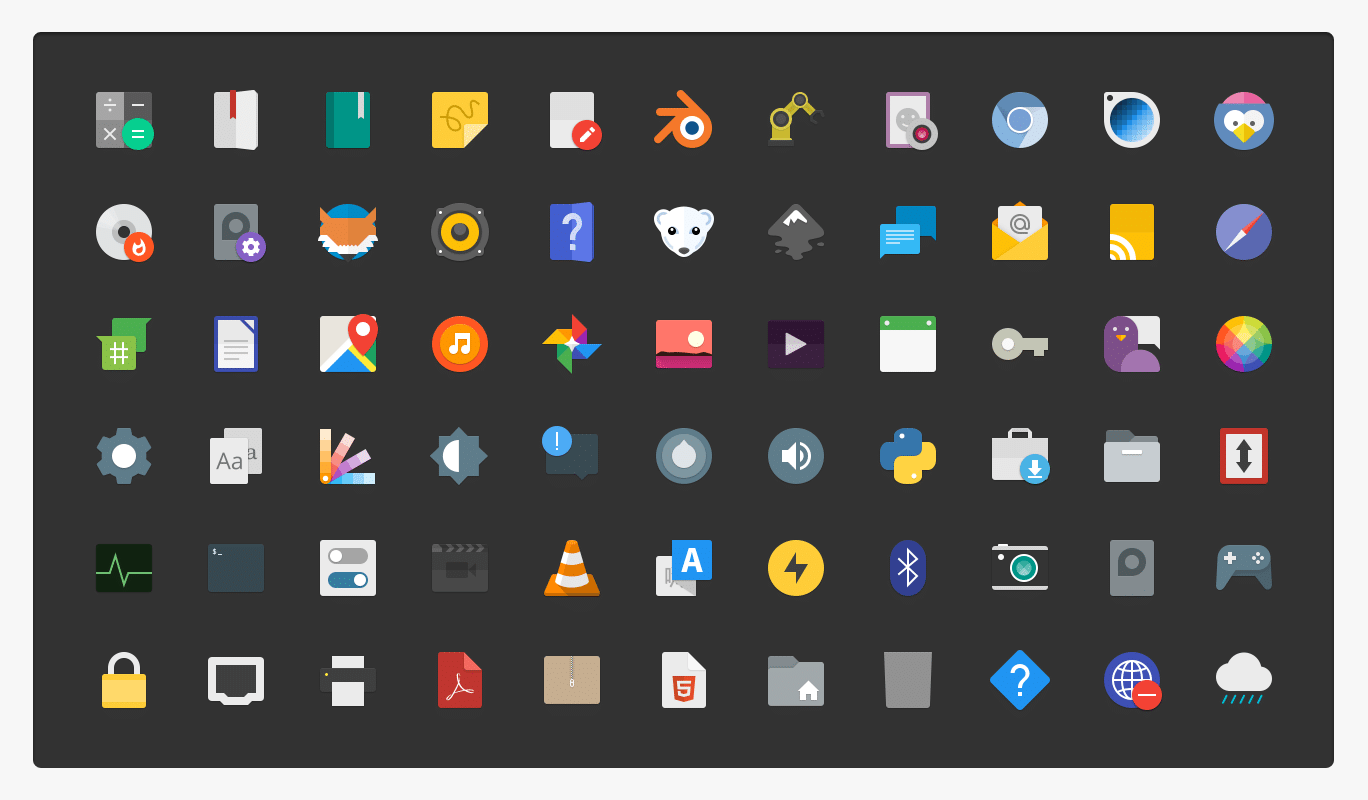 Paper Icons, and the Paper theme for which they were originally meant, are possibly your best choice if you're looking for a material design inspired look. Some of the icons here will certainly remind you of icons you've seen on Android. Paper icon theme is a big project and it will change most if not all of your installed apps.
The download page offers a number of ways for you to install the icon pack as well as the theme.
4. Arc-OSX-Icons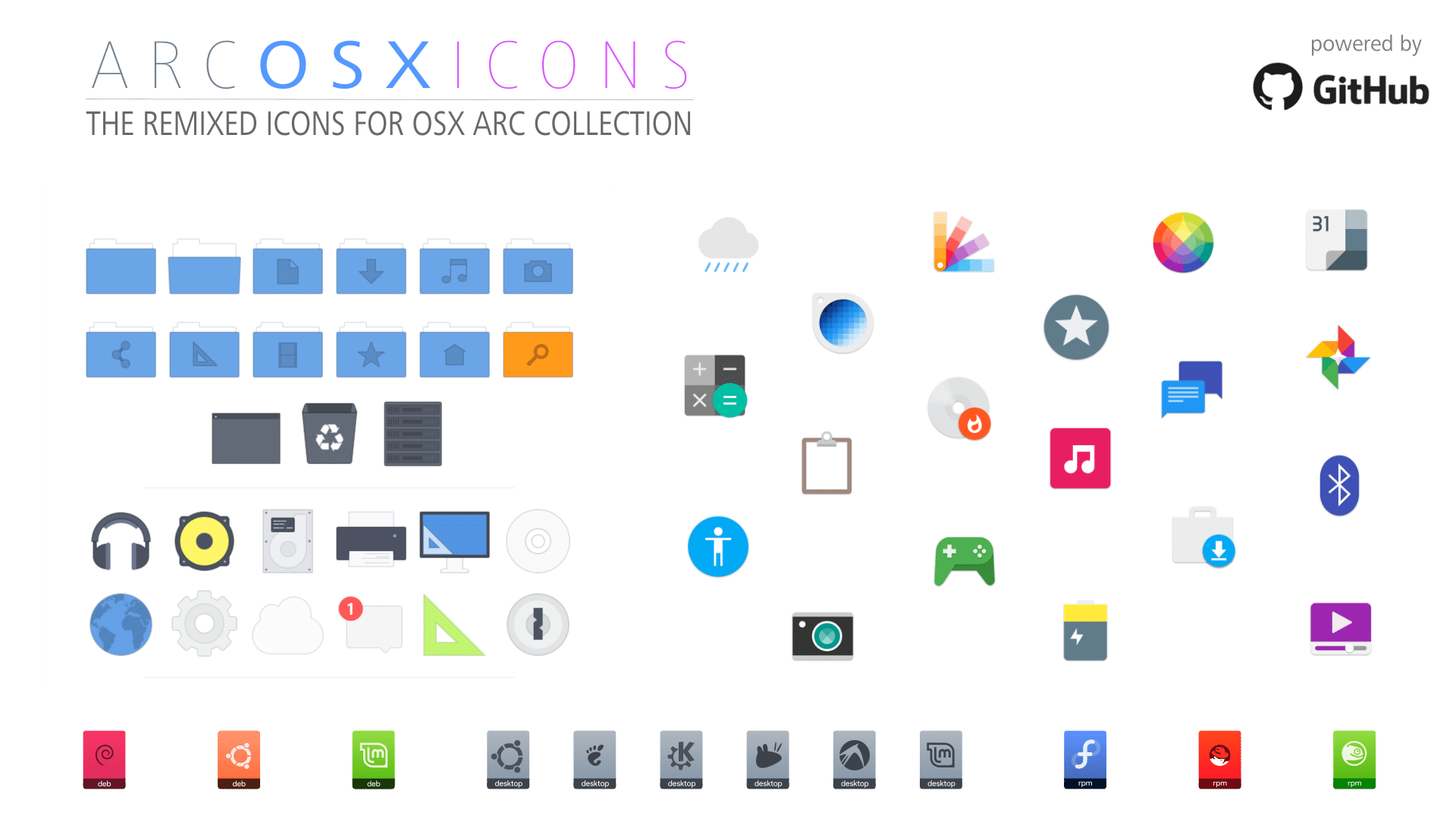 Arc has been one of the most popular Linux themes out there be it the lighter version or the darker. The theme is so popular that it has been brought over to other operating systems as well. Sometime in 2016, Linux users were greeted with a dedicated icon theme for Arc and much like the GTK theme, Arc icon theme has been quite popular. It is clearly inspired by the flat design trend and makes use of simple, clean colors and thin crisp lines.
Arc-OSX-Icons is an icon theme that is an amalgamation of mostly the Arc icon theme, and Paper as well as la capitaine icon themes.
5. Xenlism Wildfire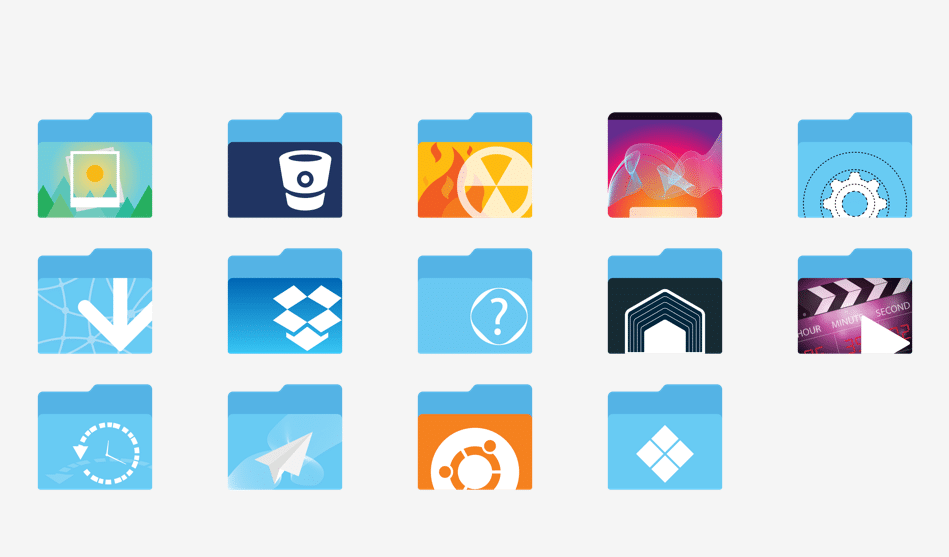 Xenilism Widlfire is quite aptly named because it does try something fun, some would say wild. Instead of colors and shapes, Xenilism Wildfire derives its icons from images within images. It does manage to look quite unique and interesting. It supports over 700 different apps and as a result, is quite big in size. You'll find instructions and a lot more sample icons on their download page.
Read Next: Best Icon Pack for Windows 10