Microsft officially ended the support for Windows 7 on 14th January 2020. Although your PC will continue to work as before, yet you will be inviting dangers in doing so. This is because you won't be getting any software updates, security updates or even tech support for this OS from Microsoft. So the best bet, in this case, is to get your PC updated to Windows 10 right away. Note that the Windows Home Edition currently costs around US$131 (or Rs 9299). But there exists a trick through which you could officially upgrade your PC to Windows 10, without spending a dime. And once you do the update, refer to our guide to Enable Secure Sign-In Feature in Windows 10
Upgrade PC to Windows 10 from Windows 7/8
When Windows 10 was launched in July 2015, it offered a free upgrade to Windows 10 till July of next year to Windows 7 and 8.1 users. After that, this offer was over. Recently one of my laptops running Windows 7 got a message from Microsoft that it would no longer support Windows 7 (see below image) and I should immediately upgrade to Windows 10 (on which you could now schedule dark mode). Before going ahead with the purchase I decided to try out Microsft's Media Creation Tool to upgrade my Windows, and it worked wonders, at first try.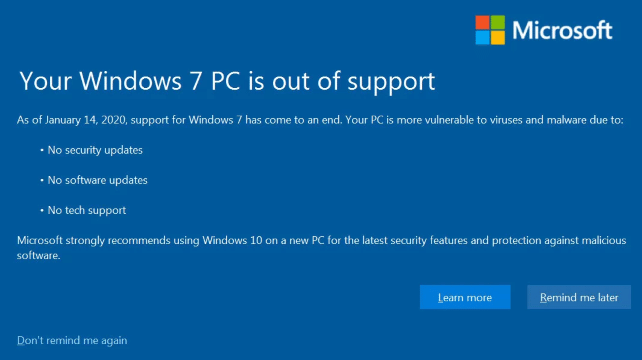 There is one thing to keep in mind, though. Your previous Windows (7 or 8.1) should be a licensed one. So this guide will only work for users running an activated copy of Windows 7, Windows 8 or Windows 8.1 Home or Pro. Also, make a complete backup of all the important files present on your PC before beginning with this guide. Moreover, note that Windows 7 Home licenses will upgrade to Windows 10 Home and the Pro licenses update to Windows 10 Pro, so make the decision accordingly. With that said, here are the steps to follow. Also, check out Useful Windows File Explorer Shortcuts that you should be aware of.
Steps to Officially Update your Windows
Download the Media Creation Tool on your Windows 7 laptop or PC.

Open the .exe file and click on Run.
Since you are carrying out the steps on the same PC that needs to be upgraded to Windows 10, select Upgrade this PC and click Next.


Follow the on-screen instructions and wait for the process to finish.
Don't Miss: How to Remap any Key in Windows 10, 8, 7 or Vista
Once done, your PC should have been successfully upgraded to Windows 10. You could go to Settings > Update & Security > Activation Screen. It should display the message that Windows is activated with a digital license (see below image). Windows 10 has done away with the method of making users manually enter the 25-digit product key. Instead, it uses Digitial Licenses that are associated with your hardware and linked to your Microsoft account.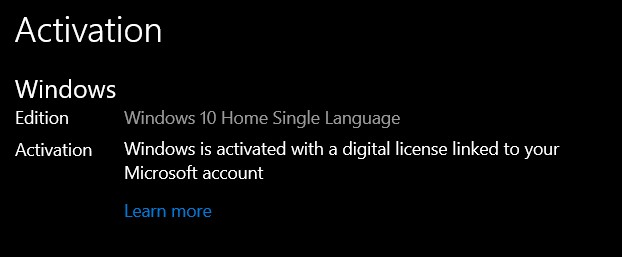 So that was all about the steps to upgrade your PC to Windows 10 for free. It's obviously not that Microsoft isn't aware of this method of Windows up-gradation. But the fact that it has not yet deiced to act against it is indeed a welcome move.