After the massive change in Ubuntu 17.10, Canonical has released its first Long Term Support (LTS) release of Ubuntu finally. Users can download Ubuntu 18.04 starting today.  The company has continued the trend to name new Ubuntu versions an alliterative animal-based name. As such, Ubuntu 18.04 is called Bionic Beaver and it brings the end of the Unity desktop. This isn't the only controversial new change that Ubuntu 18.04 brings, however.
Last year, Mark Shuttleworth, founder of Canonical, the company behind Ubuntu, confirmed on his personal Google+ account that Canonical "will invest in Ubuntu GNOME with the intent of delivering a fantastic all-GNOME desktop." This also brings an end to Canonical's efforts of putting Ubuntu on smartphones and tablets. The biggest visual change is the switch from Unity to GNOME and a new look for Nautilus. Thus, if you were already using Ubuntu 17.10, you probably won't notice any big changes apart from Nautilus. Oh, and that strange window button placement of unity, in the top left? It's back to the top-right where most users are comfortable with it being. Although, you can always bring them back to the left easily with the GNOME Tweak Tool.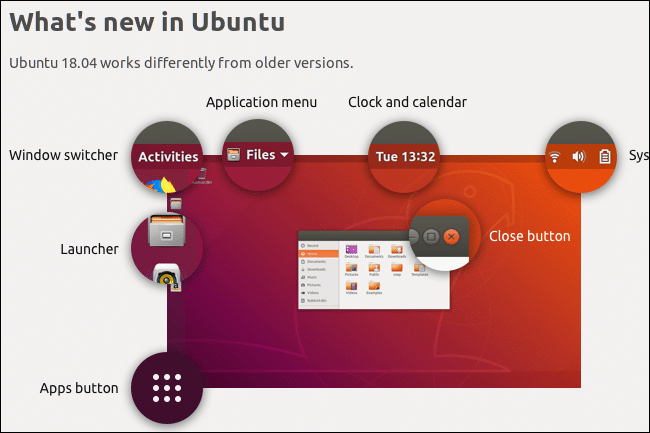 The latest LTS release is simply an effort in polishing the changes introduced in 17.10. This doesn't mean Ubuntu 18.04 doesn't have a few surprises in store for those who've been using Ubuntu 17.10. For instance, there are finally some color emoji for desktop apps. While Ubuntu 17.10 used the Wayland display server by default, Ubuntu 18.04 switches back to the tried-and-true Xorg display server. These are some of the less controversial decisions though. Ubuntu 18.04 is dropping support for 32-bit systems and this is big. So far, Linux distros have been the only one left that supported older 32-bit hardware. Now with Linux's poster boy ditching support for 32-bit systems, it'd be a good time to upgrade if you haven't already. It should be mentioned that Ubuntu isn't even the first Linux distro to drop support for 32-bit systems.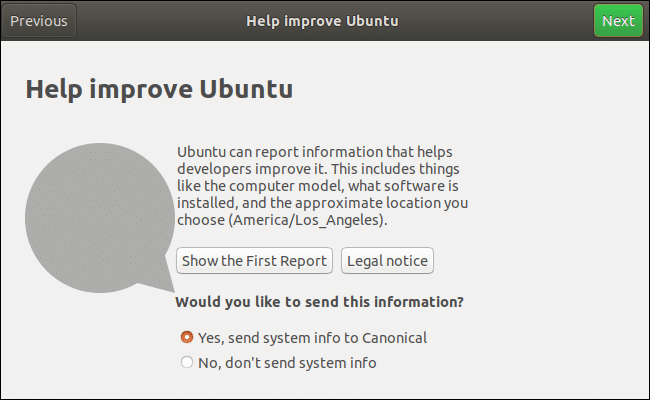 Another controversial change is that Ubuntu 18.04 will be collecting user data, but thankfully not like Windows. You can opt-out of it, of course. After installation, you will be prompted to allow sharing your system data with Canonical. Canonical's new LTS release brings a host of other new changes and features that we've already covered before. Here's a brief list for an overview:
GNOME 3.28 is the default desktop
Linux Kernel 4.15
Live kernel patching option for desktop
New Minimal install option
Xorg is the default display server again (Wayland was the default in 17.10)
Adding a PPA automatically updates the system
Minor changes in design for Nautilus file manager
New installer for Ubuntu 18.04 Server edition
Native support for color emojis in GTK applications
Thunderbolt 3 support in GNOME Shell
Automatic suspend for laptops after 20 minutes of inactivity while on battery
Updated software
Download Ubuntu 18.04
Ubuntu 18.04, like any other Ubuntu release, is available in many official flavors. The default Ubuntu will ship with the GNOME desktop modified to look like Unity. You can download it from either of the links below, depending on your preference.
If you want to download one of the official Ubuntu flavors you can follow the links below:
If you wish to download any of the flavors via a torrent or any other versions you can visit the official Ubuntu Download page.
Read Next: 5 Best Desktop Environments for Linux