I recently bought the 2021 Jeep Compass Model S 4×4 AT. This renowned vehicle now comes loaded with Uconnect 5 and supports the connected car features. Having upgraded from my old 2018 Creta, the Jeep Compass feels like a big step into the world of power, performance, and luxury. Additionally, I was also excited about trying the Jeep Life app to check out what it offers. If you own the Jeep Compass 2021 or 2022 and having problems with the registration or membership and using the Jeep Life app, this tutorial will help you do that. So, whether you own a Jeep Compass, Compass Trailhawk, Jeep Commander, or Grand Cherokee, this guide is just for you.
Is your Jeep Uconnect touchscreen it freaking you out and not working properly? Don't miss our detailed tutorial describing 4 ways to fix the Jeep Compass touch screen not working issue.
To be honest it's not a hard thing to get yourself registered with the Jeep Life app. All you need to do is to fill in the required details. However, if you need some help, or are unable to find the VIN number (Vehicle Identification Number) and IMEI number of the GPS toggle installed in your Jeep Compass, I'll tell you multiple ways to find them. Since the VIN and IMEI numbers are a must-have requirement to set up the Jeep Life app, you must have them ready to proceed with the registration without hassles.
Editor's Pick: 350+ Most Amazing Websites on the Internet
Features of Jeep Life
Many car manufacturers such as Hyundai, Kia, MG, Toyota, Audi, BMW, Mercedes, etc. offer the connected car feature these days and even let you control a range of things using a dedicated app and voice commands. Jeep Life doesn't offer many advanced and gimmicky features but it does have certain practical features up its sleeves.
It tells you whether your Jeep Compass is moving or parked.
The app sends you notifications every 10 minutes if your car is idle while the engine is running.
You can lock and unlock your Jeep vehicle from the app.
Turn the car blinkers on or off.
Check your driving score based on your driving history. The details include the counts of hard brakes, hard acceleration, and sharp turns.
Make your vehicle honk with a single tap.
You can check your vehicle's health such as the current status of the fuel, battery, and coolant.
You can also check the driving history of your Jeep SUV. Not only you can know about the distance and duration of your last trip, but also all previous trips. On top of that, it also saves the longitude and latitude of your travels so that you can view your past routes to the locations you drove on Google Maps. If you don't want the app to keep records of small trip distances, you can make it ignore short trip distances up to 5 KMs and engine off time up to 5 minutes.
Jeep Life requires 2 emergency contact numbers (while registering) to which you would like to send an SOS message from the app's dashboard.
Geofence your Jeep Compass or Grand Cherokee.
Apart from the features mentioned above, you can also learn about the upcoming service date of your Jeep SUV or reschedule it to a custom date and time.
You can check out the screenshots from the Jeep Life app to get a clearer idea of its features.
Jeep Life Registration on Android & iOS
First of all, you need to download the Jeep Life app for your Android or iOS device. Once installed, tap the app icon to launch it.
When launched, the Jeep Life app with greet you with a splash screen. You'll be prompted to grant permission to take pictures and record videos, access the device location, make calls, send text messages, and access files on the device.
Now, tap on the Get Started button.
On the next screen, tap on the Register option.
On the next screen, you will be asked to type your mobile number. Fill in your phone number and tap on the Get OTP button.
Fill in the OTP to verify your mobile number.
Next, you'll need to enter your personal details, such as your name, email address, and password. Please note that the password you choose must have a minimum of 6 characters and consist of at least one upper and lower case letter, one digit, and one special character. Once you have filled in all fields, tap on the Next button.
Well, now you'll see a screen asking you to enter your Jeep Vehicle Identification Number (VIN) and a nickname of your choice.
You can find the VIN at 5 places:

Your car's RC (registration certificate). The chassis or vehicle identification numbers are the same things.
On the vehicle purchase receipt provided by the dealership.
On the lower part of the passenger's side windshield glass. Besides, the VIN is also mentioned on the sticker at the top part of the windshield on the passenger side.
On a sticker slip on the lower part of the driver's side B-pillar as shown below.

Please note that the VIN mentioned on the registration certificate and the windshield contains only 17 alphanumeric characters. Since Jeep Life requires the 20-digit VIN, please enter the number mentioned on the vehicle purchase receipt and driver's side B-pillar.
Having entered the VIN and your vehicle's nickname, click on the Next button.
In case you don't get past the VIN screen, you should either wait for a couple of days so that the sold vehicle's VIN gets updated on the Jeep company's server or request your dealer to get your Jeep's VIN activated.
Anyway, the Jeep Life app will now ask you to enter the IMEI number of the GPS dongle installed on your Jeep Compass or Grand Cherokee.
If you know the IMEI number just enter it. However, if you don't have it, you can find it at 2 places in your Jeep Compass or Grand Cherokee.

Open your new vehicle's glove box and you'll find a black GPS dongle box in it with Mopar branding. Open this box and you'll find a rectangular sheet of paper with "JEEPLIFE" mentioned on it. Alternatively, you can also scan the QR code to get the IMEI number.
In case you threw the empty box considering it useless mistakenly, there's yet another place where you can find the IMEI number of the GPS dongle installed in your Jeep Compass or Grand Cherokee. Pull down the driver-side sun visor and lift the mirror cover. You'll find the QR code and IMEI number printed on a white sticker.

Having entered the IMEI number, just tap on the Submit button.
Your Jeep Life app registration is now complete! The Jeep Life app will now sync with the GPS unit installed in your vehicle and import data from it. You are all set to enjoy the app now!
Don't Miss: How to Check the Activation Date of Android Devices
Jeep Life App not Working?
Reset the Jeep Life App
Sometimes you might encounter issues with the Jeep Life app. Jeep keeps updating the app at intervals to fix bugs. If your Jeep Life app is not working for some reason, try the following things.
Jeep may be performing a system upgrade or the app might be under periodic maintenance, making the app non-functional temporarily. Wait for some hours and try again.
If you are trying to register to the Jeep Life app the same day as you purchased your car, you may have a hard time making things work. Please wait for 1-2 days so that the company can activate your Jeep vehicle's VIN (Vehicle Identification Number) and add it to its server.
Restart your smartphone or tablet and try again.
If you are an Android user, go to Settings > Apps > All Apps > JeepLife > Storage and clear the app data. Try again!
Reset the Network WiFi and GPS Adaptor
All modern Jeep vehicles such as the Compass, Meridian (Commander), Grand Cherokee, etc. come with an adaptor or dongle for the cellular network, WiFi, and GPS connectivity. If your Jeep Life app's data hasn't been refreshing for a while, it could be due to some issue with the GPS dongle. This WiFi and GPS Adaptor is installed inside the covered area below the steering wheel.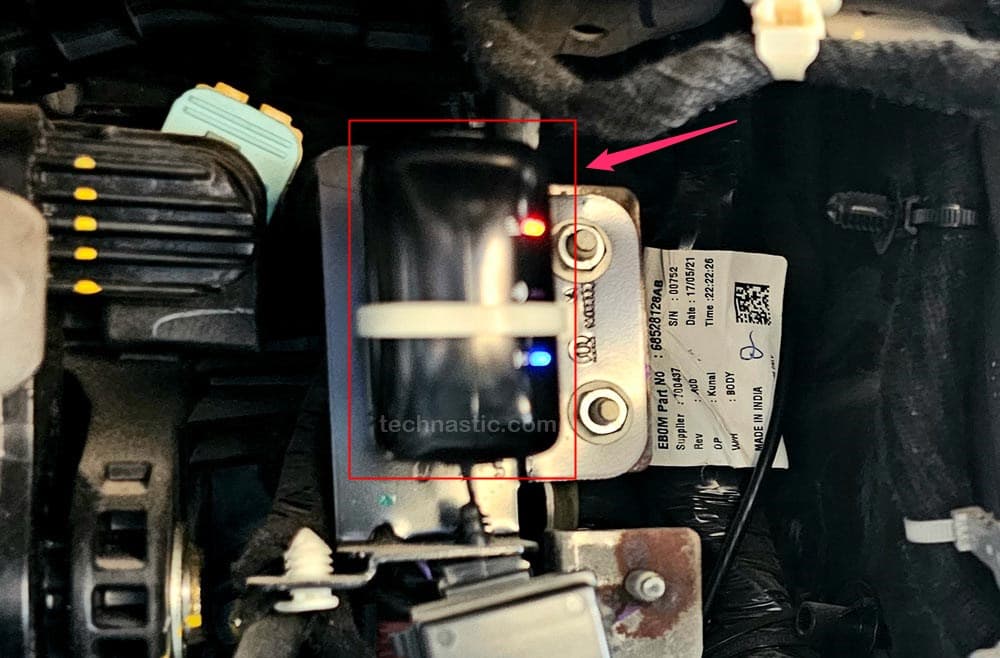 You can use an appropriate screwdriver to carefully open the hood under the steering wheel and check if the cellular network WiFi and GPS lights and on.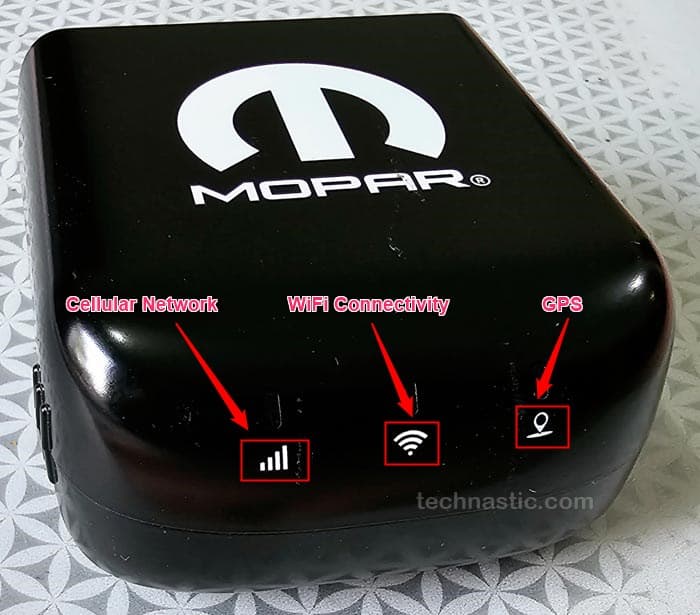 If all three lights are not on, reach for the Reset button located on the hind side of the GPS icon.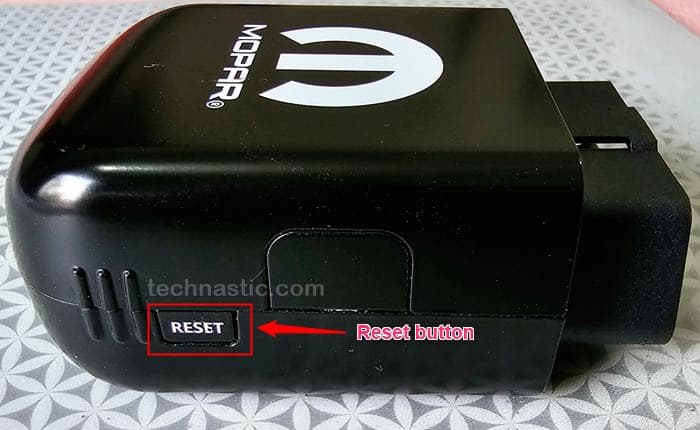 Press this button for 15 seconds and wait for 10 minutes. When the adaptor turns on, open the Jeep Life app and try refreshing it. I shared this trick because it fixed my Jeep Life app not working issue on my Jeep Compass.
Should you need any help with your Jeep Compass or Meridian or Grand Cherokee infotainment system or any technical guidance, just drop a comment below.
Read Next: How to Use Bold and Fancy Text on Facebook and Twitter