The hype for live wallpapers has faded over the years. But it does not mean that live wallpapers aren't still a thing. There are tons of live wallpaper apps on the Google Play Store. However, not all live wallpaper apps are created equally. Most live wallpaper apps for Android hog up the system resources and do not offer interesting to look at wallpapers.
To help you save some time, we've rounded up the absolute best live wallpaper apps you must try. Therefore, without any further ado, let's check out the 10 best live wallpaper apps for your Android smartphone.
KLWP Live Wallpaper Maker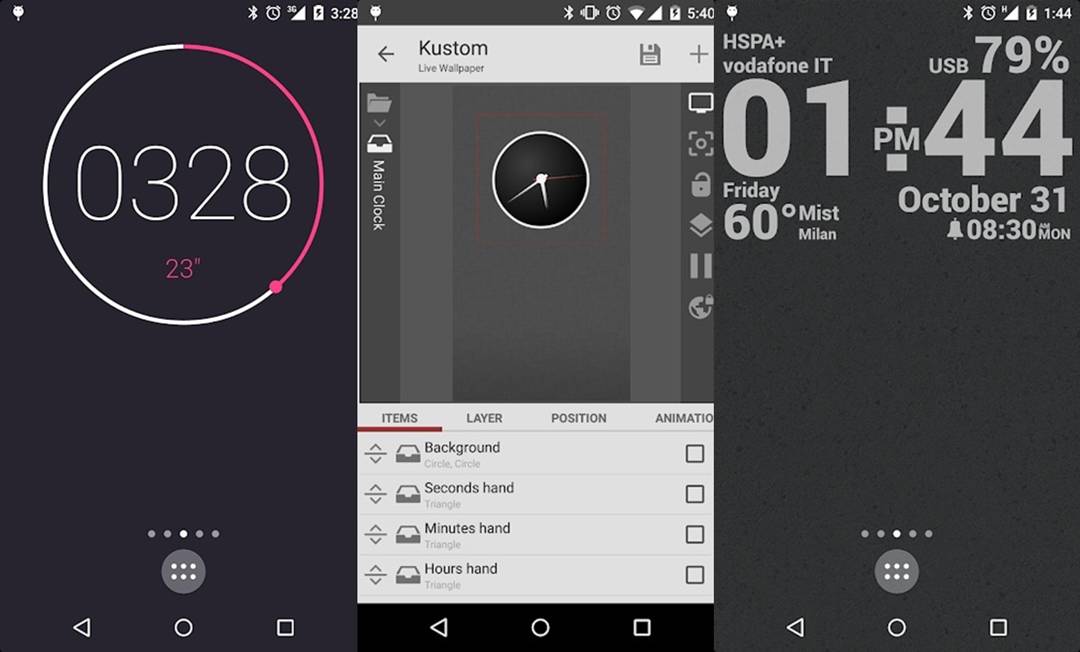 KLWP Live Wallpaper Maker does not have any special live wallpapers by default. However, before you scroll past to the other apps on the list, here's what makes KLWP special. You can pick from a vast selection of KLWP wallpapers or even create your own. These live wallpapers are interactive and can even replace your icons and widgets from the homescreen. Although, you would need a third-party launcher such as Nova Launcher for the best results.
The possibilities are endless with KLWP and you could create a stunning homescreen setup with no icon packs or widgets. All you need is KLWP and any one of the great selections of KLWP wallpaper packs.
Magic Fluids Free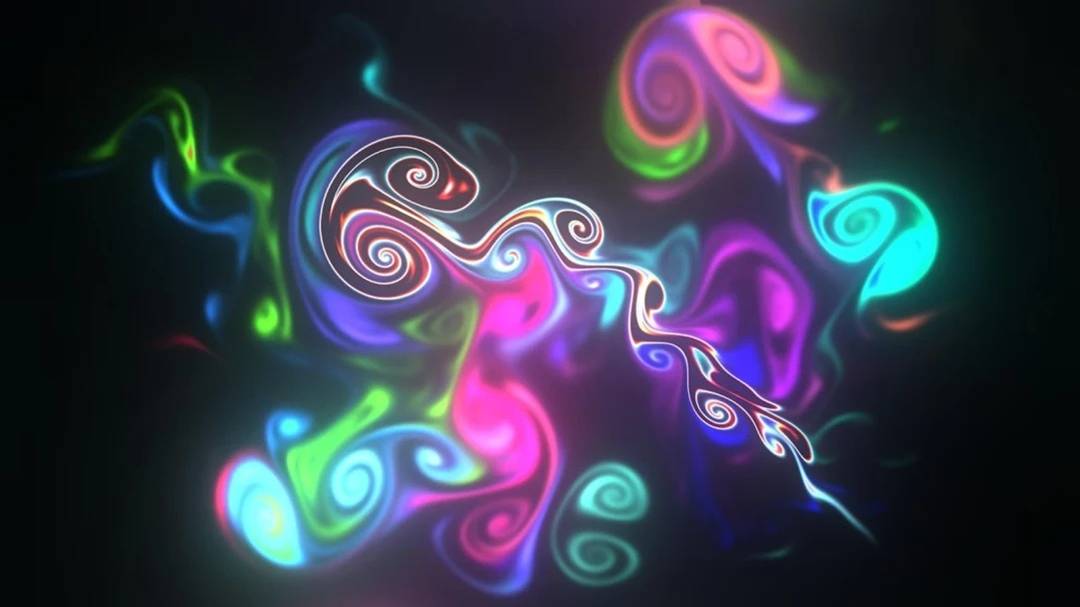 This is easily one of the most visually pleasing live wallpaper apps you can download. Magic Fluids' lifelike visualization is just insane. Each time you swipe on the screen you'd be amazed by the beautiful colors and motion of the wallpaper. The live wallpaper is so mesmerizing that you might find yourself playing around with it on your homescreen all the time. Moreover, when not stimulated, the wallpaper is just black thus it helps save battery on AMOLED displays.
AMOLED Live Wallpaper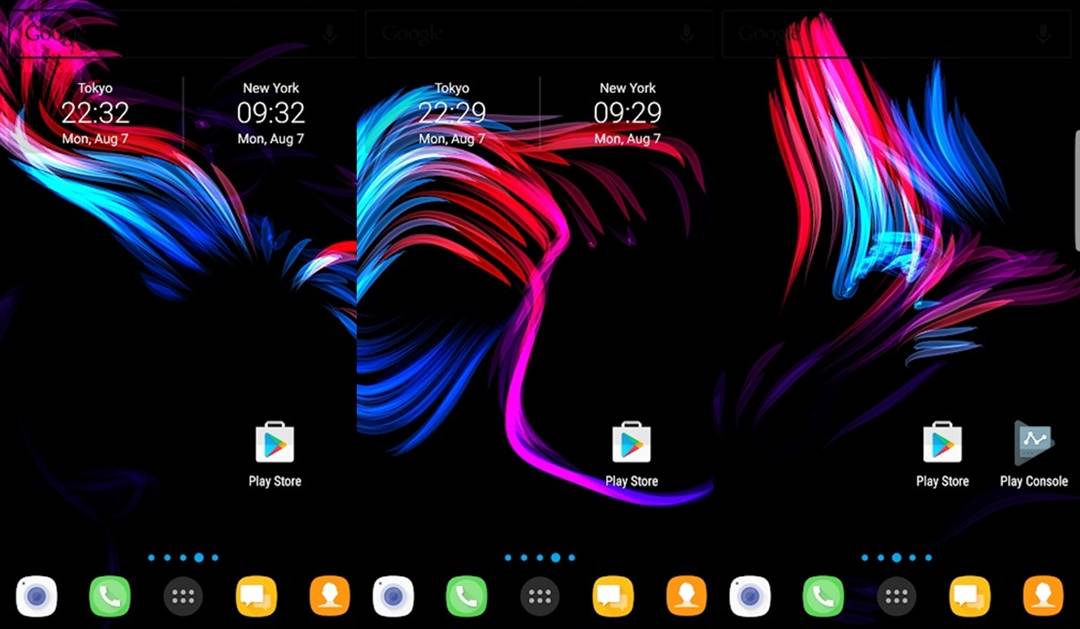 If you've got an Android smartphone with an AMOLED display, then you must give this AMOLED Live Wallpaper app a try. The developer maxelus.net has a ton of live wallpaper apps and this is one of our favorites. The interactive abstract wallpaper is easily one of the best wallpapers you will come across. Since it is an OLED-friendly wallpaper, you don't have to worry about power consumption that much on devices with an AMOLED display.
Forest Live Wallpaper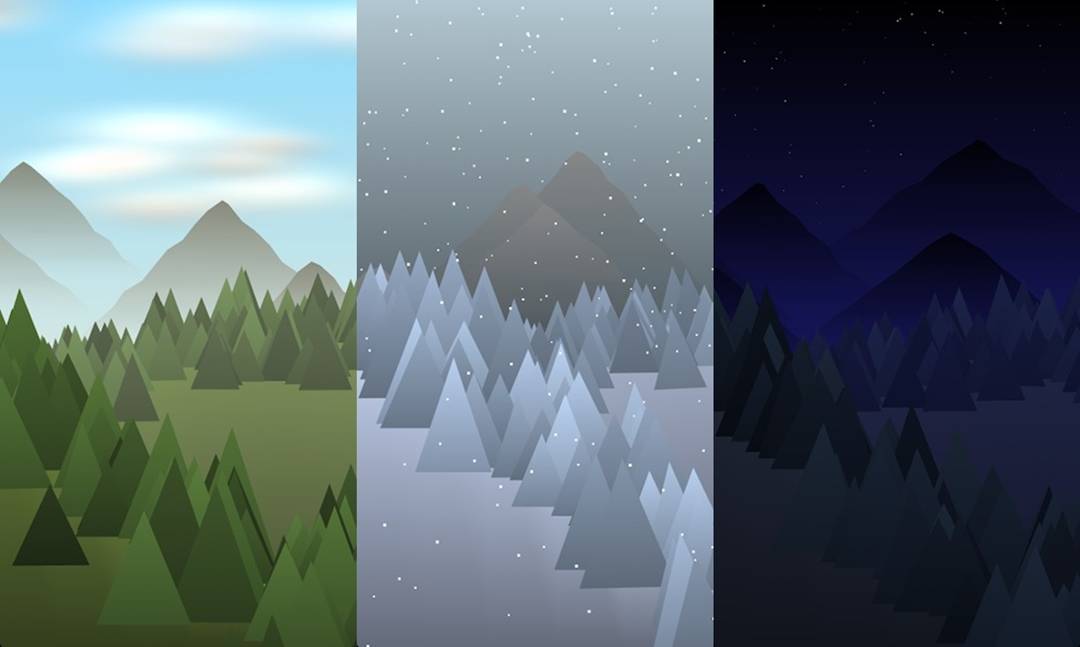 For those of you who are fans of Google's material design language, Forest Live Wallpaper is a great live wallpaper app to check out. You can customize the color of the wallpaper to match your homescreen setup or 'vibe'. The scenic wallpaper changes its look based on the time of day.
Muzei Live Wallpaper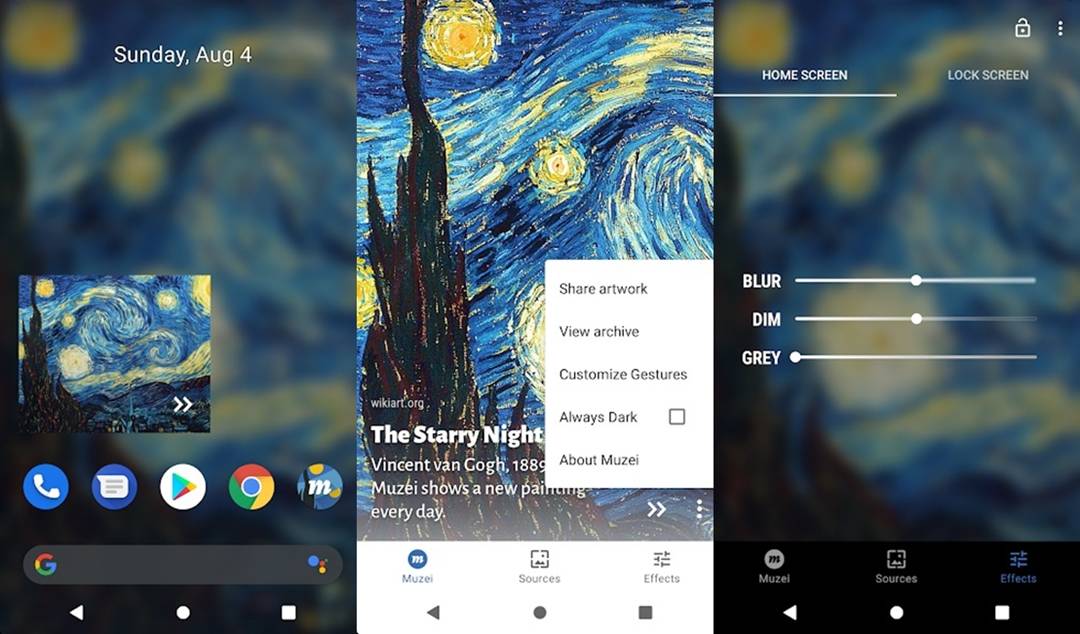 Muzei Live Wallpapers is one of the most popular live wallpaper apps and it has been around for a long time now. The app lets you set beautiful artwork as your wallpaper that refreshes every day. You could even add blur or reduce the brightness of the wallpapers based on your preference. Moreover, you could edit and select a few of your own pictures from the gallery to create a slideshow of those pictures as wallpapers. The option to blur wallpapers and dim them is quite useful since the icons will be clearly visible on the homescreen.
HexShaders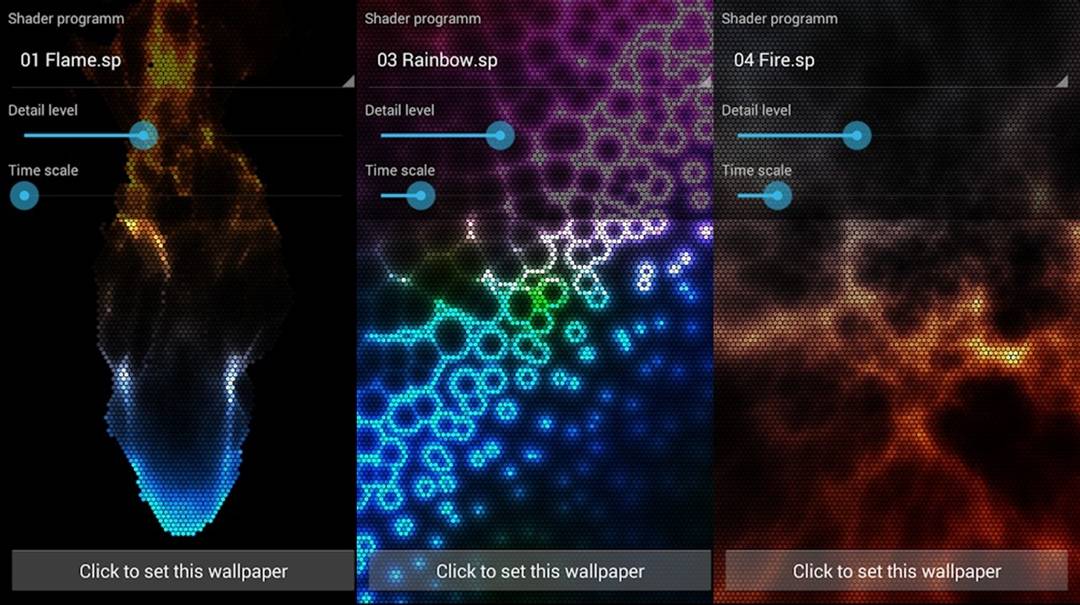 HexShaders is a fun live wallpaper application that lets you customize hexagonal pixels to create a cool live wallpaper. There are 15 different shader programs to choose from. And you can customize the detail level as well as the animation speed of the moving pixels. The application does use up a tad more battery life than a few other live wallpaper apps. However, if you've got a phone with good battery life, then there's no reason to fret.
3D Parallax Live Wallpaper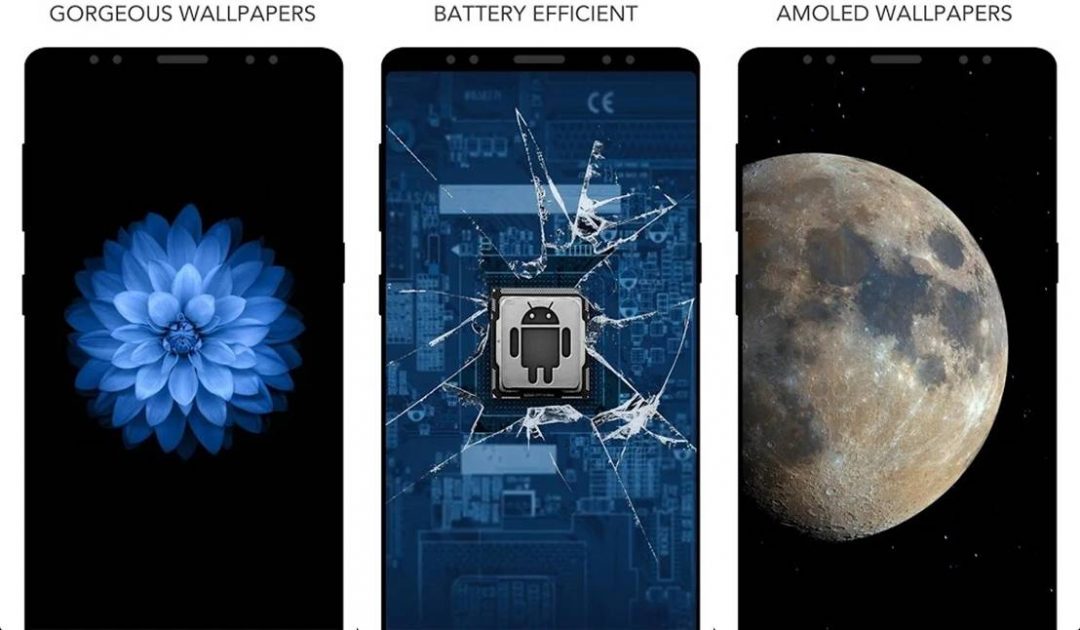 3D Parallax wallpapers might not be for everyone. However, if you've never tried out a parallax wallpaper, then this one should be on your wishlist. The app has some excellent 3D parallax wallpapers to choose from. All the walls in the pack are of high quality look absolutely stunning. Fortunately, the wallpapers do not use up a lot of system resources. The pack does have a few OLED-friendly wallpapers as well.
Walloop Live Wallpapers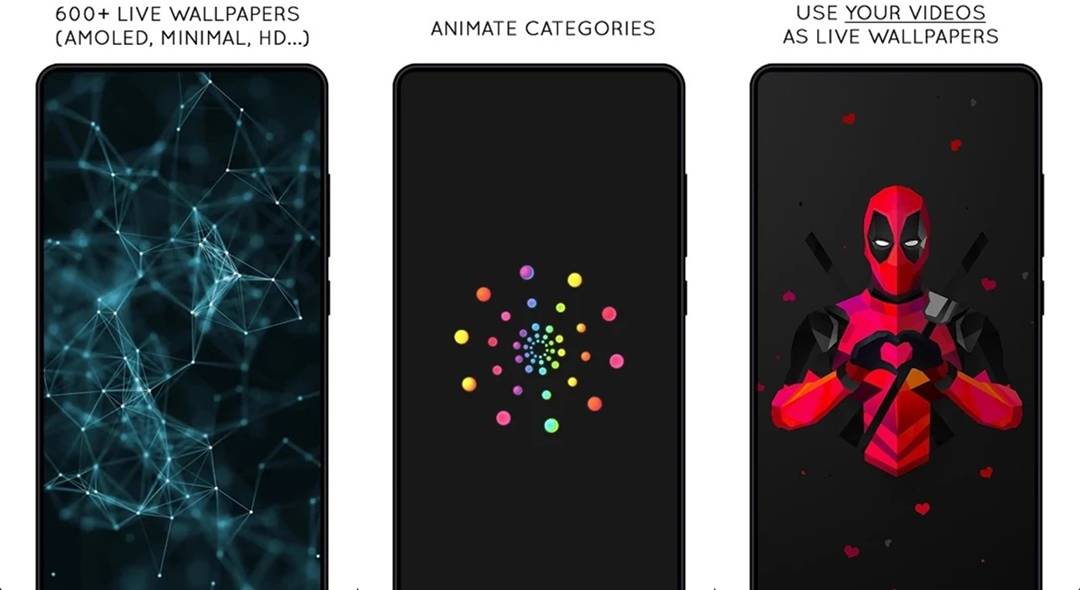 Walloop is an excellent app that has a bunch of cool live wallpapers as well as regular static ones to choose from. What's even more impressive is that the app boasts a few 4K live wallpapers as well. There are a bunch of great live wallpapers to choose from. However, not all the wallpapers might pique your interest. Nonetheless, if you're unwilling to download multiple live wallpaper apps, then give Walloop a shot. You'd have plenty of wallpapers to choose from.
These are our top picks for the best live wallpaper apps on Android. Of course, using a live wallpaper would result in increased battery consumption. Nonetheless, if you're looking to make your phone stand out from the crowd, then these live wallpapers would help you do so. Furthermore, if you want to stock Android phone wallpapers, check out the Huawei MatePad Pro Wallpapers.
Read next: 5 Best Wallpaper Apps for Windows 10