Smartphones, computers, digital monitors, and televisions are the biggest man-made sources that emit blue light. The blue light filter has become a basic feature on smartphones these days. Considering its negative impact on human eyes, this feature has now been making its way to smart TVs as well. By enabling the blue light filter or Eye Comfort Mode on your LG Smart TV and reducing the blue tint, you can save yourself from digital eye strain.
We spend a major part of our days gazing at the screens of our smartphones, computers, and TVs. In doing so, we expose our eyes to the harmful blue light that causes macular degeneration and might lead to permanent vision loss.
Blue light doesn't affect our eyesight only, it may also have a negative impact on our sleep. It suppresses the production of the Melatonin hormone that regulates the sleep-wake cycle. Too much exposure to blue light might cause sleeplessness by discouraging the release of this sleep-inducing hormone.
The blue light filter feature is found on almost all smartphones but when it comes to smart TVs, it may not be available. For instance, I have a 2019 Samsung QLED TV but it doesn't have the option to enable the blue light filter. However, I still managed to turn on the blue light filter on my Samsung TV using the picture settings.
As for LG smart TVs, they have an OEM-branded version of the blue light filter feature and it's called Eye Comfort Mode. Whether you own a full HD 4K (UHD) or 8K smart TV with LED, OLED, or Nano Cell display, you can reduce the harmful blue light emission by switching to the Eye Comfort Mode on your LG TV.
Anyway, if you are having internet connection problems on your LG TV, you must read our detailed tutorial on fixing the WiFi connectivity issue.
Enable LG TV Eye Comfort Mode
All LG Smart TVs have an in-built Eye Comfort Mode. You can enable it by going to the picture settings of your TV.
Enable LG TV Blue Light Filter via Picture Mode
Like any smart TV, LG TVs offer several picture modes.
Vivid
Standard
Cinema Home
Cinema
Game
If you want to tune the picture settings of your TV for the best viewing experience, do not forget to check out my detailed guide on the best picture settings for LG NanoCell, OLED, and 4K UHD TV.
In order to remove the blue light tint from your LG TV, follow the quick steps given below.
Navigate to All Settings > Picture on your LG TV.
Highlight Picture Mode Settings > Picture Mode and click it.
The blue tint of your LG TV screen will be fixed.
Fix LG TV Blue Light Tint via Picture Settings
There's yet another way to fix the LG TV screen's blue tint for a better viewing experience. You can customize the color temperature value under picture settings to apply the blue light filter on your TV.
Open the LG TV settings and select Picture.
Drag the Color Temperature slider to the left side to your desired value. The blue light tint will disappear as you drag it to the left.
Don't Miss: How to Update and Delete Apps on LG Smart TV
LG TV Blue Tint on Screen
I read hundreds of LG TV owners complaining about the blue tint in the corner and all over the screen. This problem is found especially on LG LED TVs released before 2019. If you are having a blueish-purple tint on your LG TV as shown below, it means it has a faulty backlight LED array.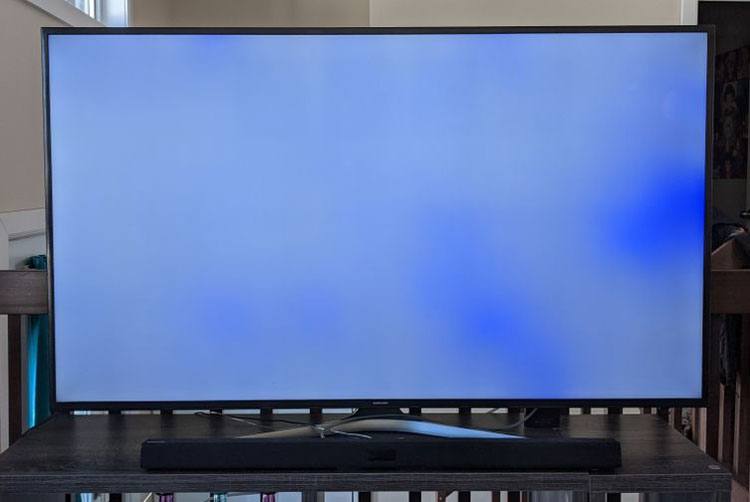 This problem is common on some LG, Sony, Philips, Hisense, and Vizio TV models that use V17 ART3 LED strips.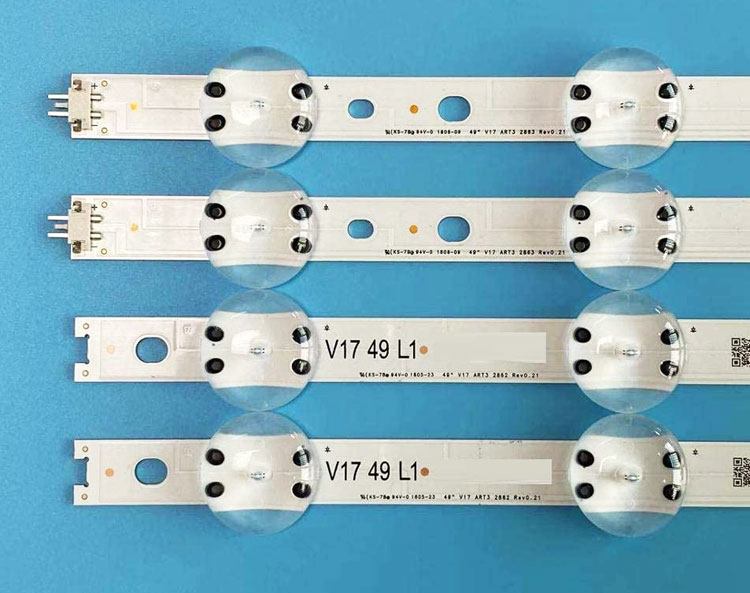 LG and some other OEMs use the LED strips manufactured by a company named Vestel. Because of their bad quality, the strips made by this company tend to turn blue with time, or their yellow layer gets damaged.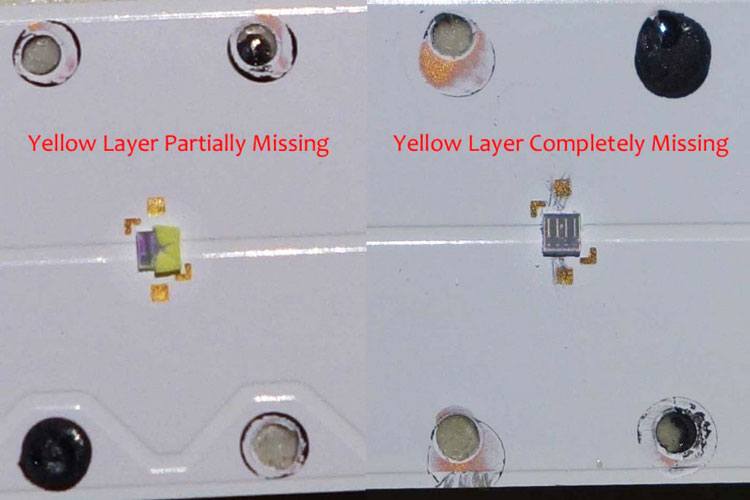 If this is the case with your LG TV, you won't be able to fix it using the solutions given above. The only solution to fix the blue tint problem on your TV is to get the backlight LED array replaced.
Read Next: How to Download Update LG TV Software via USB