There is actually no better or worse time to switch to Linux exactly. But 2018 is just beginning and what's a better time to start learning something new and exciting than the beginning of a year? If you've recently switched to Linux or are trying it out, you're most probably confused. Linux distributions have come a long way but I wouldn't still recommend it to someone, not very tech savvy. For people who like to get their hands dirty though, there's nothing better than Linux. If you know how you can completely change how your Linux desktop looks and behaves and functions. A major part of this depends on the desktop environment you use. And today we'll take a look at the KDE Plasma 5.11 desktop environment.
Desktop Environment is something most people who use Windows or Mac haven't heard. Not because these systems don't have a desktop environment but because they only have that one desktop environment that you see. Windows 7 users actually had some options, and I was quick enough to try all of them. Linux systems give you a much greater degree of flexibility though with more than 10 options as far as I know. Consider these like the custom ROMs on your Android smartphone. Each of these comes with its own set of pre-loaded apps as well. That's not the case if you simply install the desktop shell, however, which is like a launcher, except it does change the entire system UI as well.
Look and feel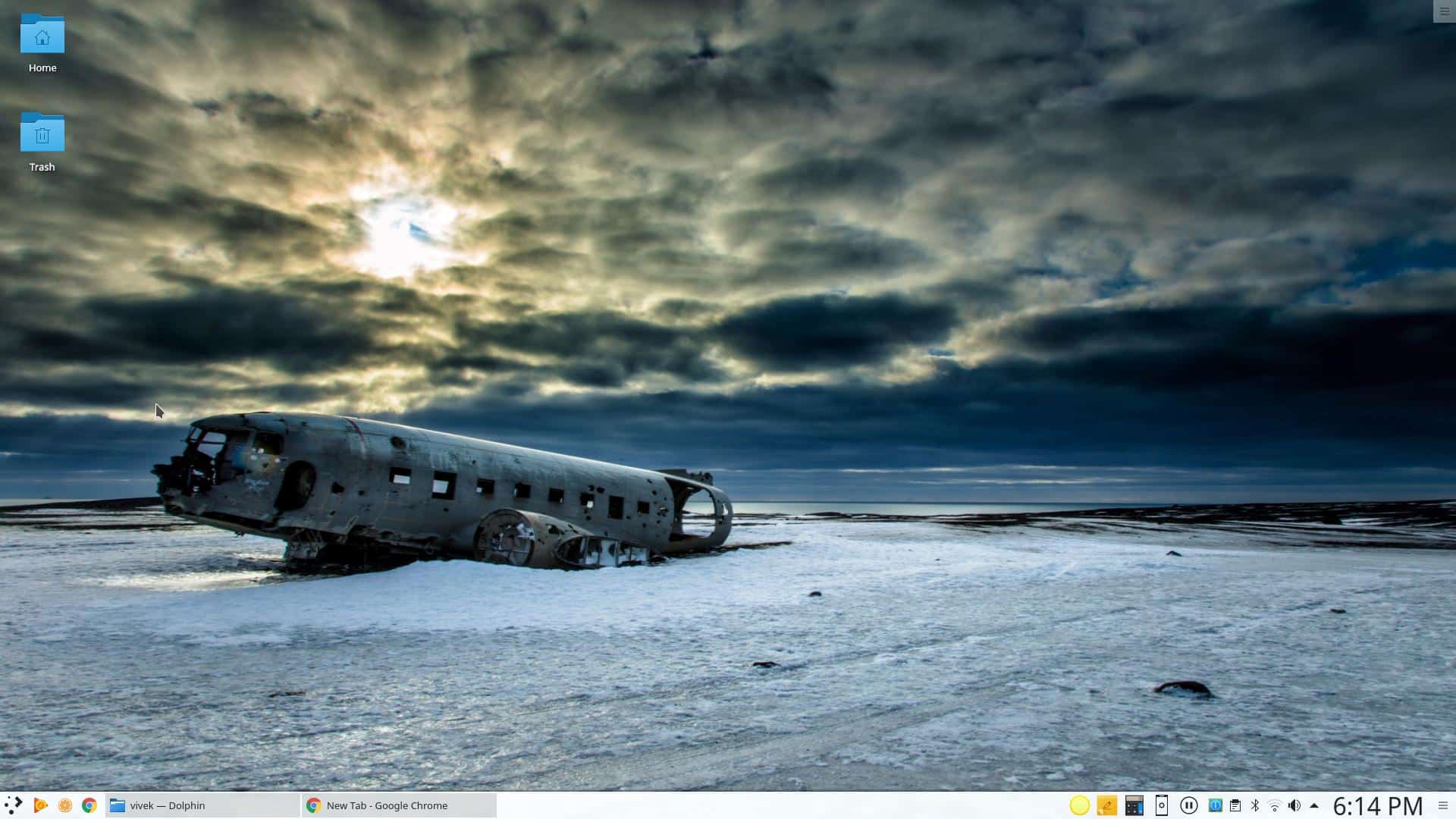 I don't know the official stats but I have a feeling KDE  is perhaps a fan favorite. KDE Plasma is indeed one of the best if not the best Linux desktop environment you can install on your machine. KDE Plasma will feel a little familiar to Windows users because it, well, looks like it at a glance. It has a single panel at the bottom like the Windows taskbar and it does all the same things as well. Dig deeper though and each layer you peel through will reveal something fascinating. Windows could never give you such level of control over the interface. KDE will seem slightly familiar and you can already start installing programs and browsing the internet in no time.
When you move an open window around it automatically becomes semi-transparent. You can preview the contents of a folder on the desktop with a click. KDE is full of such minor tweaks that really make KDE feel like a polished desktop experience.
KDE packs in so many features that you'd more often stumble upon something new that you've no idea about. This can leave you frustrated if you get irritated easily. Once you learn how things work, KDE provides the most flexible desktop experience. It looks modern and yet keeps the traditional desktop experience alive. Don't like traditional? Just change it because if you can imagine it KDE Plasma can probably be molded into it.
Widgets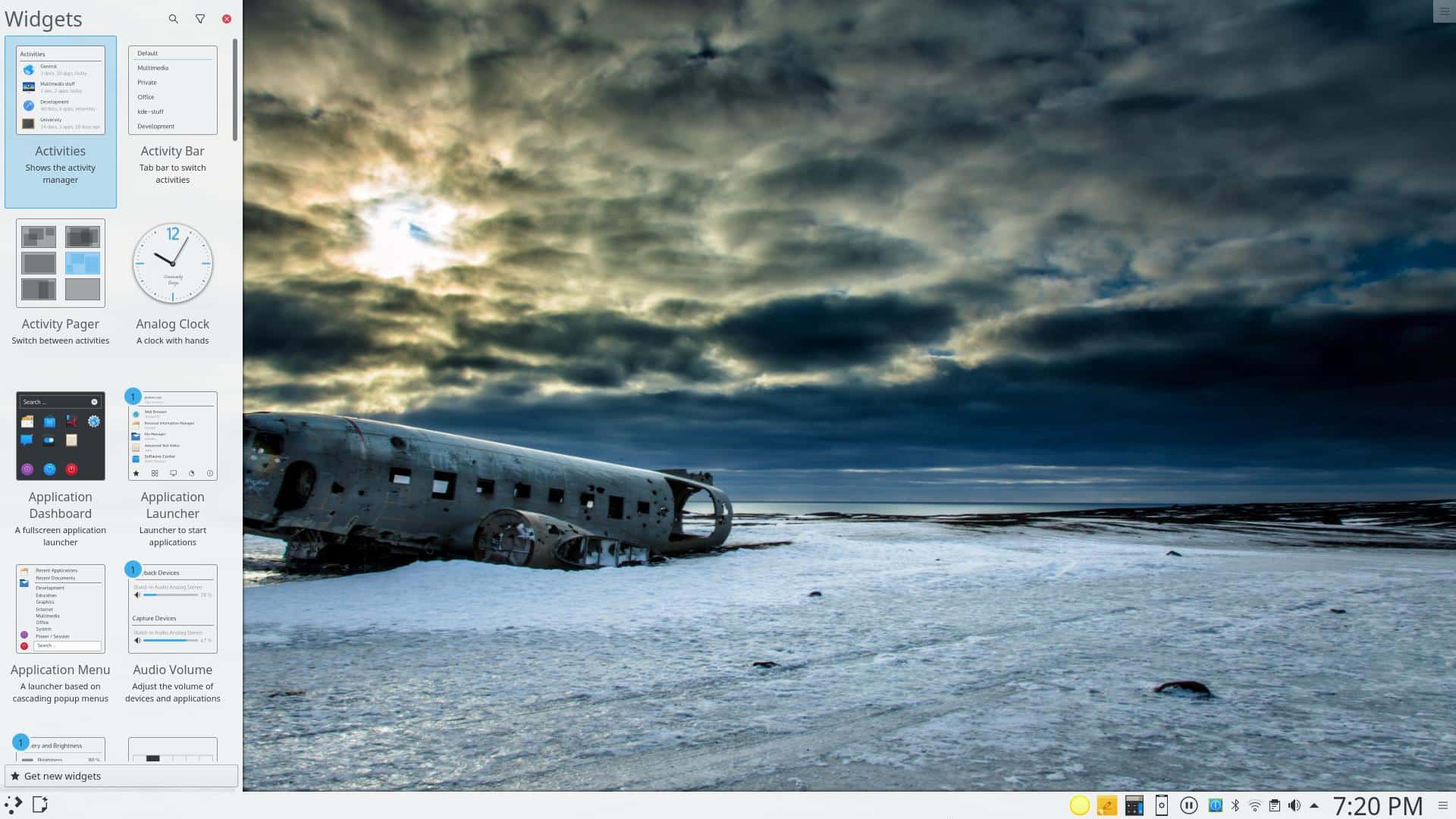 In case you missed desktop widgets on Windows, KDE has you covered there as well. The desktop environment comes with several pre-installed widgets that you can not only place on your desktop but pin to the bottom panel (or any panel that you might create). This is something I find especially helpful because I often need a calculator so I could just stick a calculator widget to the bottom panel and have one ready to calculate anytime I want. Pinning the calculator to the bottom panel like you would on Windows is not the same and you'll get it once you've used it. There are so many widgets it's basically widget porn if you're that kind of a person. You may as well find yourself creating panels to pin all these widgets to.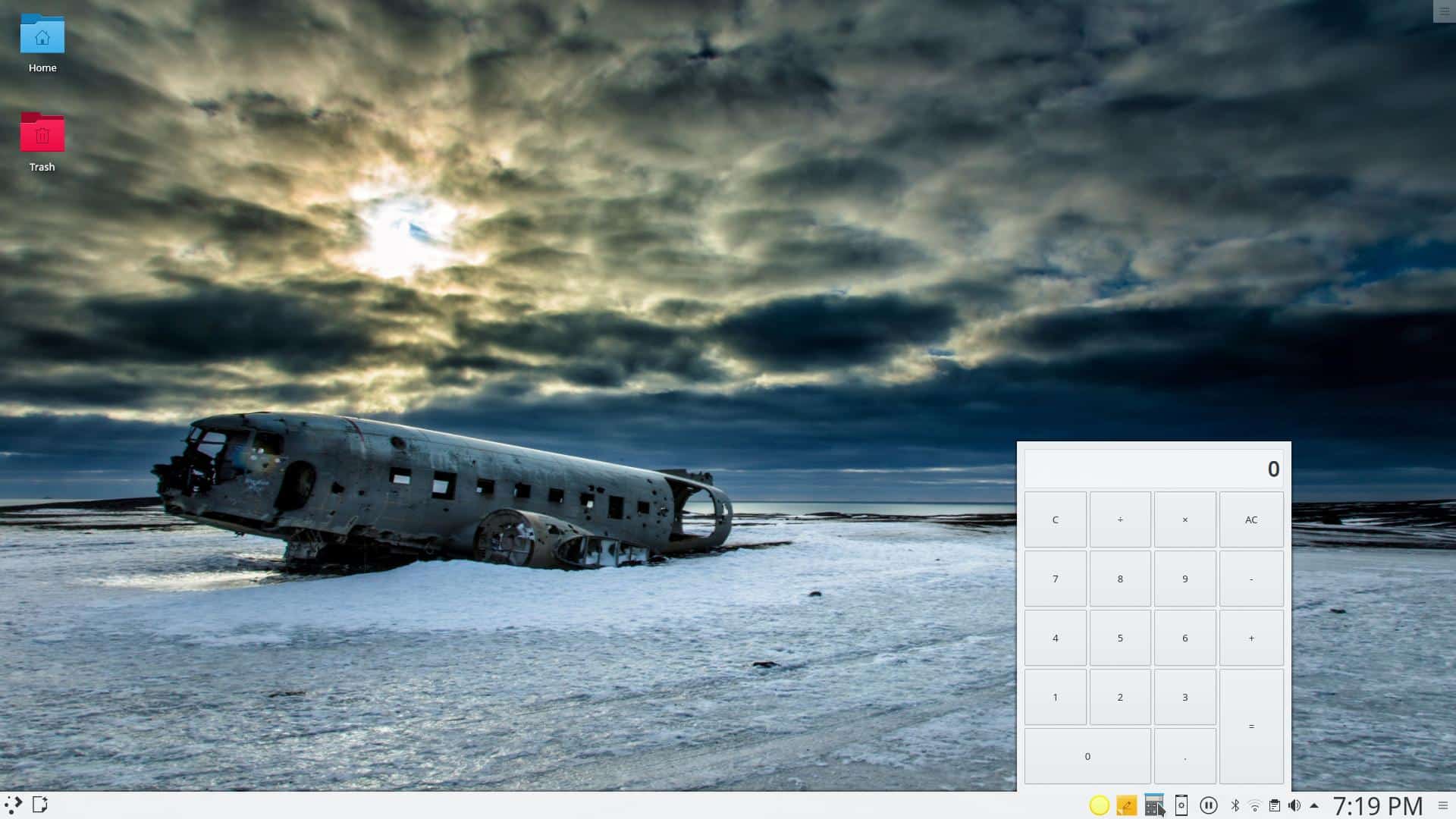 You can even add media controls to your bottom panel or any panel, add a notes widget for quick access, and the list goes on.
KDE connect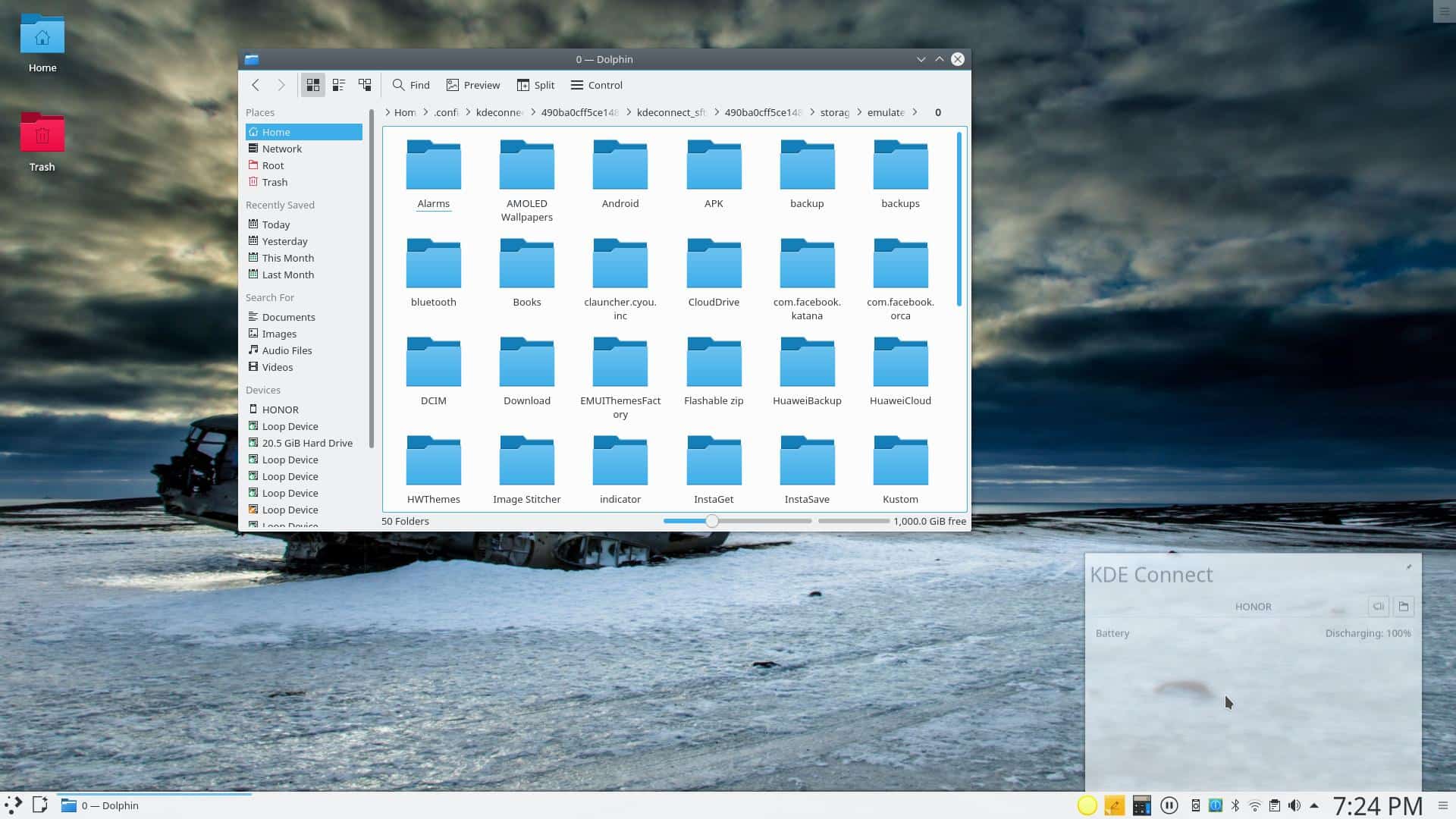 KDE Connect is a service that brings your Android smartphone to your Linux powered KDE Plasma desktop and also works the other way around, somewhat. Not only can you sync notifications but directly send or receive files wirelessly. It's a wireless dream, to state it simply. You'll need the open source KDE connect app on your Android phone in order for this to work though, this isn't magic even though it may seem like it. Here's a list of things KDE connects lets you do, remember, wirelessly:
See Android notifications on your desktop
See current battery charge level
Send and Receive Files to/from phone/desktop
Use phone as a mouse touchpad & keyboard
Ring your device to find it
Control your desktop media player using your phone
Sync clipboard between phone and desktop
View device information (e.g., battery)
Run commands & launch apps
Send SMS
If nothing else, KDE connect is reason enough for you to go through the pain of learning everything else that KDE Plasma offers. But you can actually enjoy KDE connect on Unity or GNOME.
Final words
This isn't a KDE Plasma guide, unfortunately for you and we've barely scratched the surface here. But I'm sure Google will help you find anything you want about KDE and how it works. KDE Plasma is really easy to use and I cannot stress that enough. Perhaps because this is not how you may feel when you do try it out. Sure launching apps is a breeze and quite familiar. Adding widgets or panels is not that difficult either, in fact. Simply right-click anywhere and select Add widget or Add panel.
But doing everything else might not be such a breeze. This is not something the developers could help to be honest because KDE Plasma just lets you do so much to the interface. You can make it a mess that someone else might just get overwhelmed with when trying to use it. Or you can make it the sleekest desktop someone has ever seen.
Reddit user unixporn gives us a good example.
Install KDE Plasma 5.11
To install the KDE Plasma desktop environment just copy and paste the following commands in a Terminal window one by one. At some point, you may be asked to choose a login manager. KDE uses its own login manager called SDDM but if you already have gdm3 or lightdm you don't necessarily need to switch. Everything works, so just select the one you like.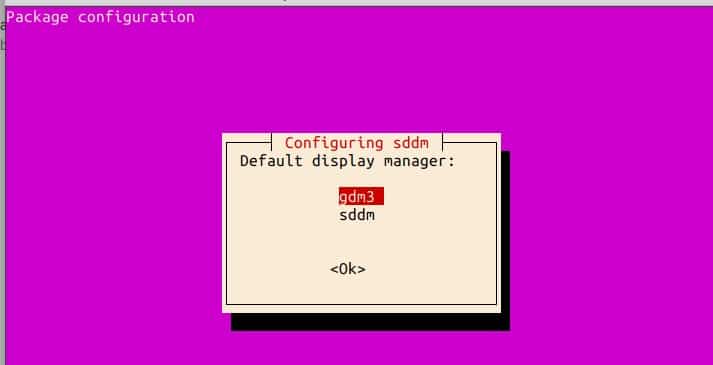 $ sudo add-apt-repository ppa:kubuntu-ppa/backports
$ sudo apt update && sudo apt upgrade
$ sudo apt install kubuntu-desktop