Windows 10 was launched after much hype as the future proof OS which is compatible with either laptops or tablet devices. Microsoft has brought a lot of changes in the Windows 10 and integrated some new features like Cortana, the Microsoft's most hyped voice search. The start menu is one of the well-established that was skipped in the Windows 8 and attracted a lot of negativity from the customers. So, Microsoft brought back the good old Start Menu in the Windows 10 update.
However, an equal number of Windows users love the tablet-UI like start screen in Windows 8. Such people would definitely feel bad to see the Start menu again. But don't worry as we have a simple tutorial on how to switch between with the Start menu and Start screen in Windows 10.
Get Back the Start Screen in Windows 10
First of all, Click the Start button and then Click on Settings.
A new Settings window will appear, from there Click on the Personalization option.
A new Personalization window appears, on the left pane of the screen, you will find Start, Click on it.
In the Start window, there will be an option for "Use Start Full Screen" which would have been turned OFF by default.
Click on the Slider button just below the "Use Start Full Screen" so that it says ON.
Now, toggle the " Use Start full screen" option in the menu. Congratulations, you have successfully turned on the Start Screen on your windows 10 device.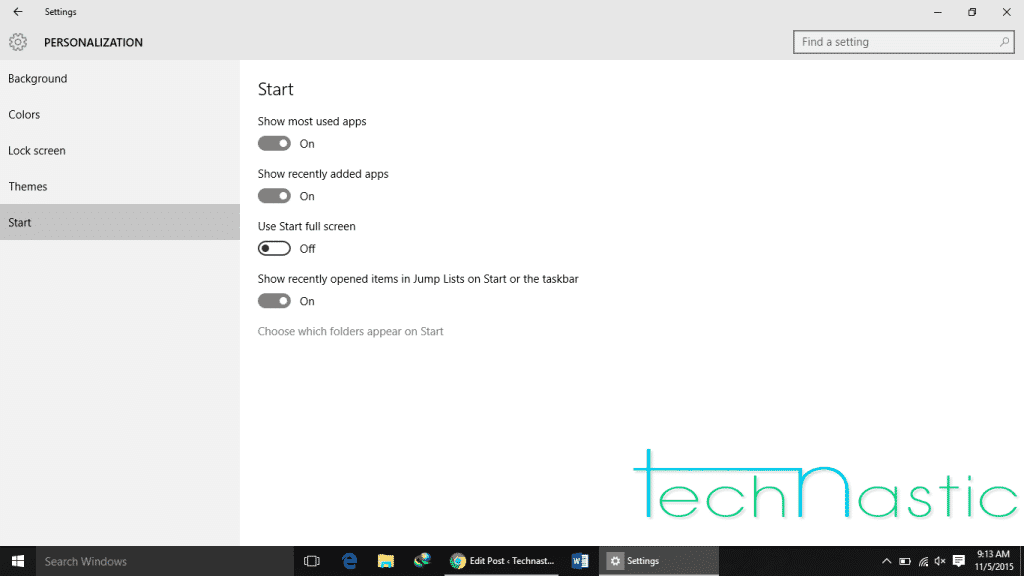 If you want to go back to the Start menu again, just toggle off the "Use Start full screen" option and you'll back to the good old Start menu.
Let us know if you have found this tip useful. Also, share it with your buddies and get the most of Windows 10.