Facebook Messenger is separate from Facebook on smartphones but on the PC it's still built into Facebook. Although you can use the dedicated messenger website, it's not the same as using a separate app. Here we look at the available options if you want a Facebook Messenger Client for Windows 10.
If you were into online chatting before 2010, you'll remember the Yahoo! Messenger or MSN messenger clients. They opened up in a corner of the screen allowing you to text while doing whatever it is that you were doing on your computer. Thanks to smartphones and smartphone-focused messaging services these clients have been pushed out of the scene. But you can't really use WhatsApp on your computer without it taking you away from your work or your video. It's the same with Facebook Messenger.
Although, instead of opening Facebook or Messenger in a new tab or a separate browser window, using a separate app does improve the experience a little. You can quickly switch between the browser and the messenger app. You may not even have the browser open. Maybe you're working on some projects while keeping up with someone close or a colleague. Having an entire browser open just to use messenger doesn't make much sense. That's where a good Facebook Messenger client can really help. Here are some of the best ones.
Facebook Messenger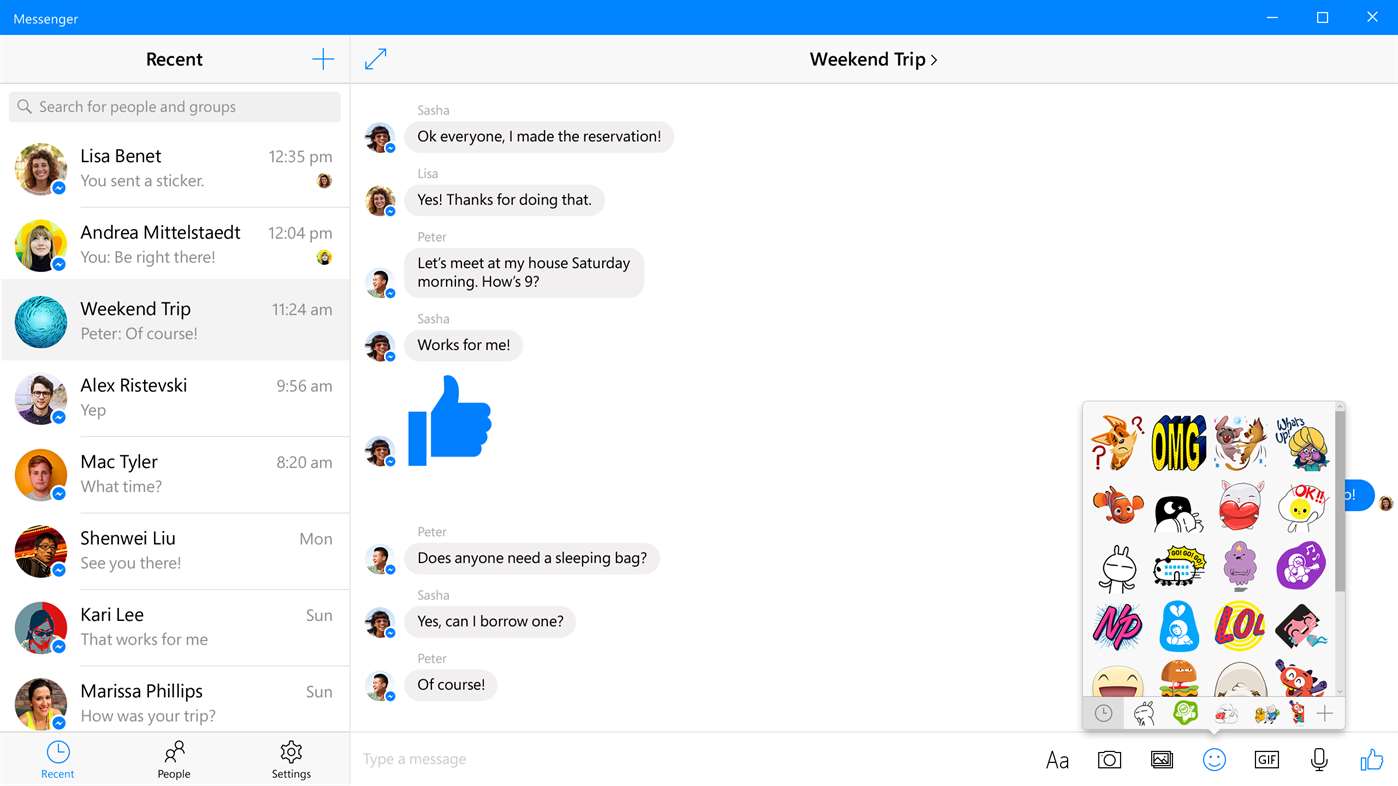 Not a lot of people know about this because not a lot of people ever really open the Microsft Store built into Windows 10. If you do, you're more than likely to stumble upon the Facebook or Messenger apps for Windows 10. This is an official messenger client from Facebook made for the Windows 10 desktop.
Since it is an official app, it supports integrated desktop features. For instance, you can right-click on the messenger icon on the taskbar or in the start menu to directly compose a new message, capture a photo to send someone, or see your recent contacts.
Get Facebook Messenger from Microsoft Store
Messenger for desktop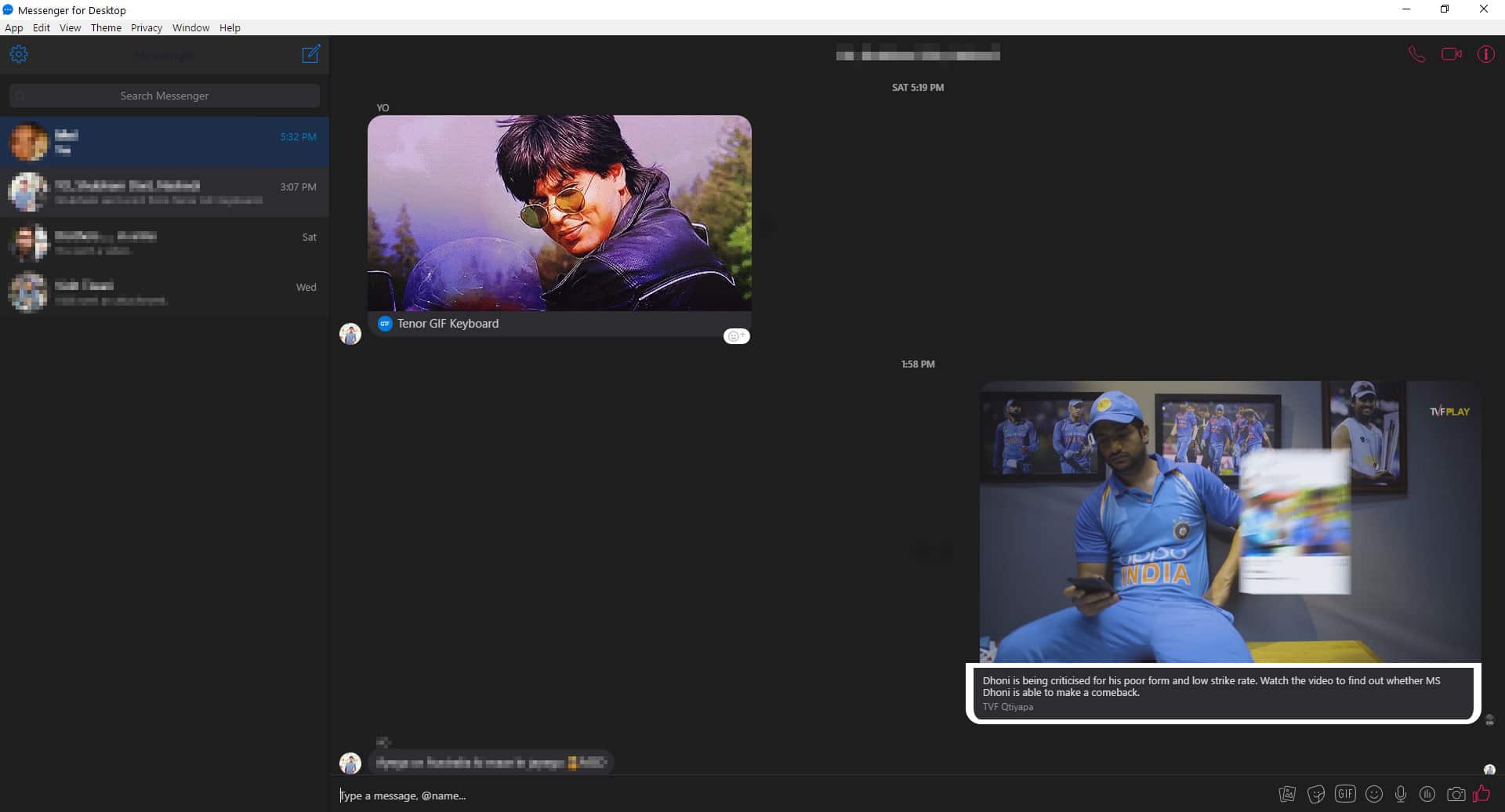 Messenger for Desktop is a third-party client available for Windows 10 but it is also available for macOS and Linux. The interface is the same as that of the messenger website but the app also offers the options of different themes. The list isn't quite extensive but some users will definitely appreciate the dark theme or the black theme.
Since it is pretty much the messenger website running inside a wrapper, you can drag and drop media files into a message thread to share it. This, somehow, isn't possible on the official messenger client for Windows 10. However, the official client can be resized to much smaller width in comparison to this one. The smaller width gives the official client a Yahoo! or MSN messenger like the feel and it is less distracting.
Download Messenger for desktop
Caprine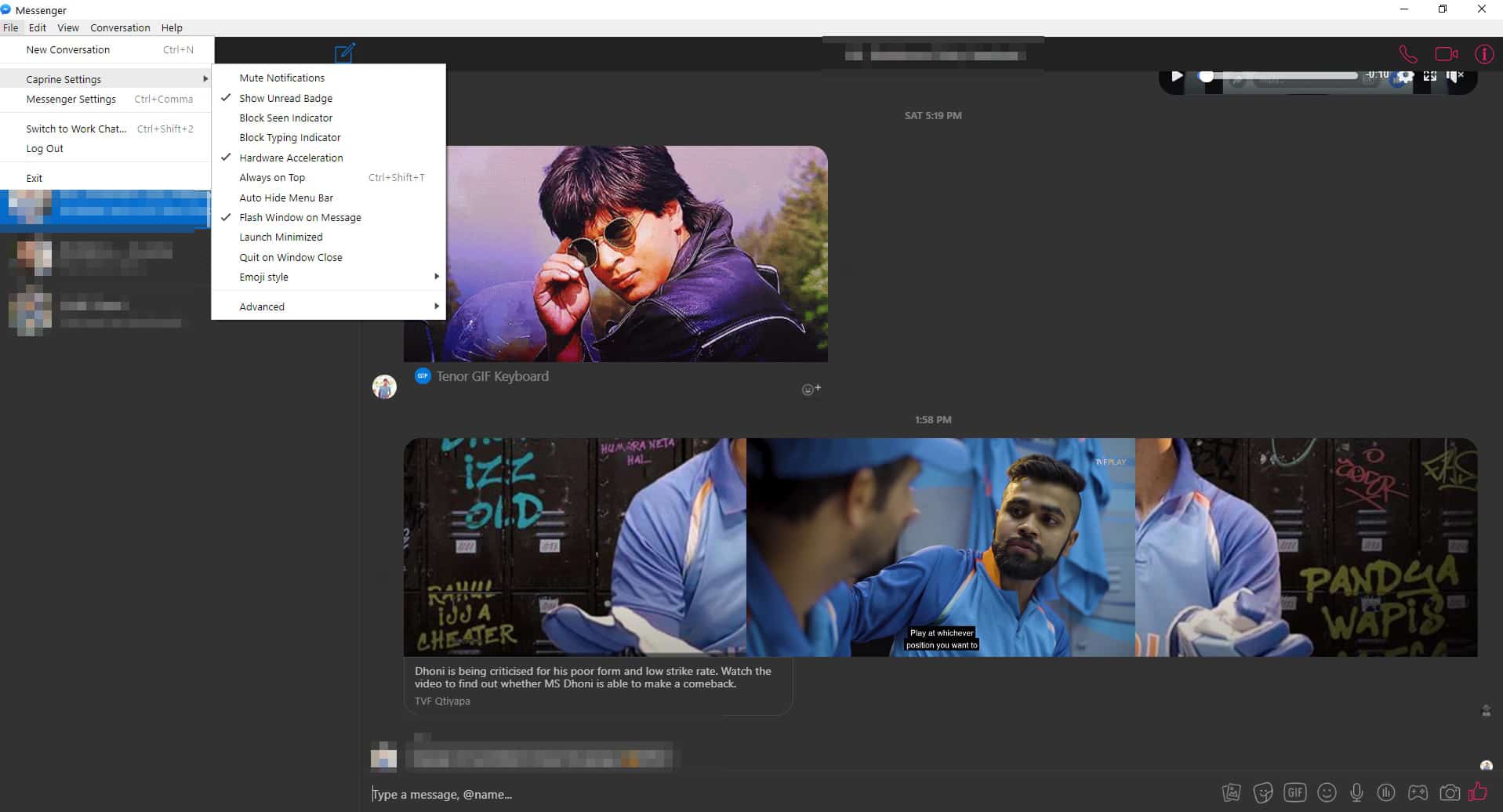 Caprine is an open-sourced Facebook messenger client which means it is obviously available for Linux but also for macOS and Windows 10. The interface is the same as that of the previous app or any other messenger clients for the desktop.  That is, it is the messenger website wrapped in a window, but it is at least better than a browser window. Caprine loads up faster than other desktop clients which is where it really shines.
It lets you mute notifications, block seen and typing indicators, show unread badge and use custom styles. It also supports a dark theme which can be toggled on and off in the View menu or with Ctrl + D.
Franz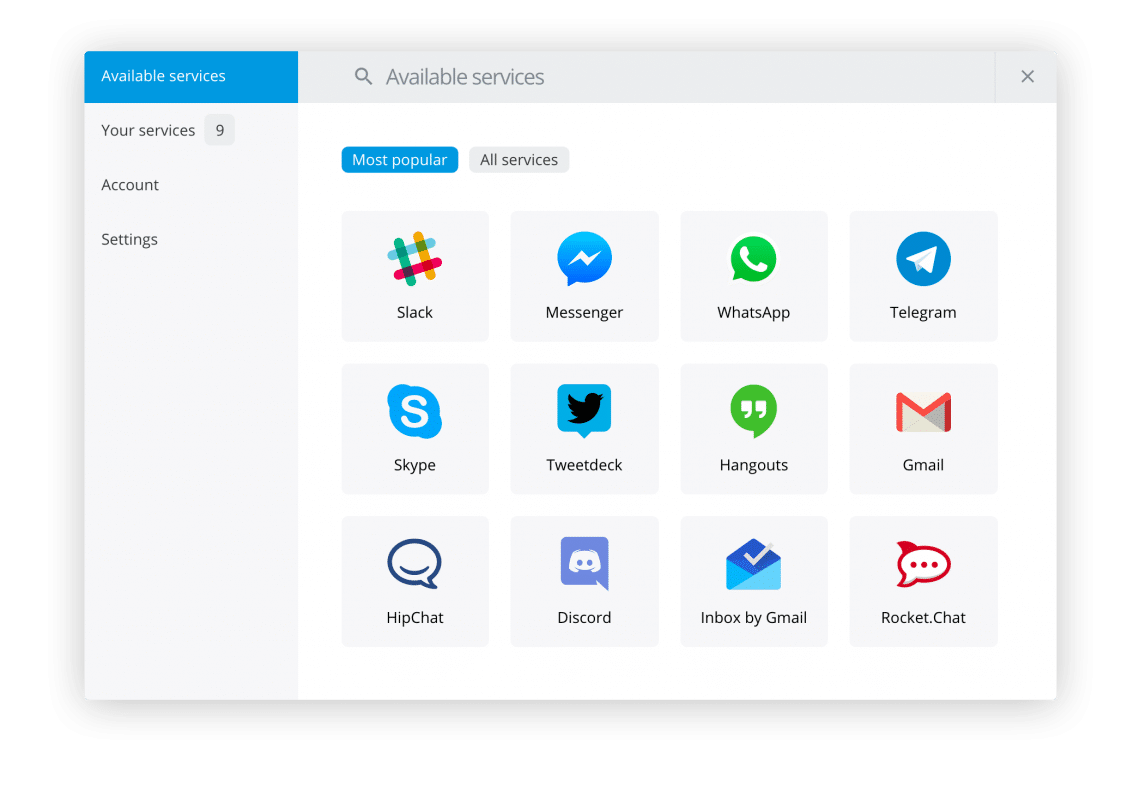 Franz is not necessarily a messenger client as the one mentioned above but an all in one chat app. It does support Facebook messenger among all the other messaging services that it supports such as WhatsApp, Telegram, Slack, Gmail, etc. Since it's not a client dedicated to Facebook Messenger, it doesn't have any special features baked in to improve your experience either. It just lets you use Facebook Messenger and any other messaging services you use in one single app.