iPhone is one of the most loved smartphones in the world. The reason being some of the remarkable features of 3D touch technology, spotlight interface which other smartphones lack. But every smartphone comes with its set of pros and cons and apple is no different. One of the cons which users face is that they cannot select and delete multiple contacts on the iPhone.
iPhone allows you to delete only one contact at a time and it is a problem for users who want to delete many contacts at a time. One way to delete multiple contacts at a time is by deleting the contacts via iCloud. Here, in this article, we will discuss another way to delete multiple contacts on iPhone by using an app from the App Store. You should also check out these iPhone tips to use your phone like a pro.
Deleting Individual Contacts on iPhone
If you want to delete the contacts on your iPhone individually, you can easily do so.
Just open the Phone app and tap the Contacts tab.
Now scroll to the contact that you want to remove from your iPhone.
Tap the info icon found on the right side of each contact.
Just scroll down a little and you will see Delete Contact option there.
The rest is simple!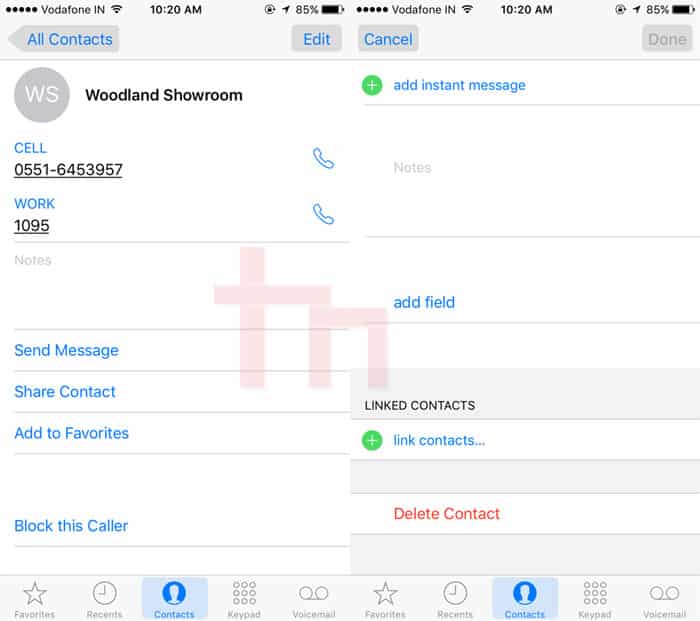 The app is called Groups and it is easily available at the App Store. This app is developed by Qbix, Inc. and it also has several useful features besides deleting multiple contacts on iPhone at once. Some of these features are:
Manage and group your contacts into different categories.
Text or email multiple contacts at once.
Set alarm reminders to contact people.
Search within created groups.
It integrates with iPhone apps like do not disturb and voice messages.
You can share the location with the person you are meeting.
You can attach images and add cc, bcc to your contacts.
Delete Multiple Contacts on iPhone
Follow the below steps to delete multiple contacts on iPhone at a time:
Download the Groups app from the Apple App Store or from the link given above.
After the download is completed, launch the Groups app.
Now the Groups app will ask for access to your contacts. Grant access when prompted.
Go through all your contacts and select all those contacts which you want to delete. The selected contacts will have a red circle outline on the left side.
Now, click on Actions present on the top.
Select "Delete Contacts".
Now click on "Remove from my iPhone" to confirm the deletion of contacts.
The contacts will now be deleted.
This was our guide to delete multiple iPhone contacts at once. If you have any queries, ask in the comment section below.
Read Next: WhatsApp Dark Mode is Now Available on iPhones