Notifications have been a part of Windows way before any mobile OS currently ruling the markets was even present. These notifications were usually system notifications though delivered via the Action center. Not many, if any, third-party apps sent users notifications. Microsoft has taken a more mobile approach to the desktop OS with Windows 10. With dedicated apps for online services like Facebook and Twitter and even other store apps sending you notifications to get your attention, just like they do on mobile, it becomes necessary to manage those notifications. While not as robust as the notification management on Android, Windows 10 does provide you a few options to customize notifications and action center in Windows 10.
How to Customize Notifications Area in Win 10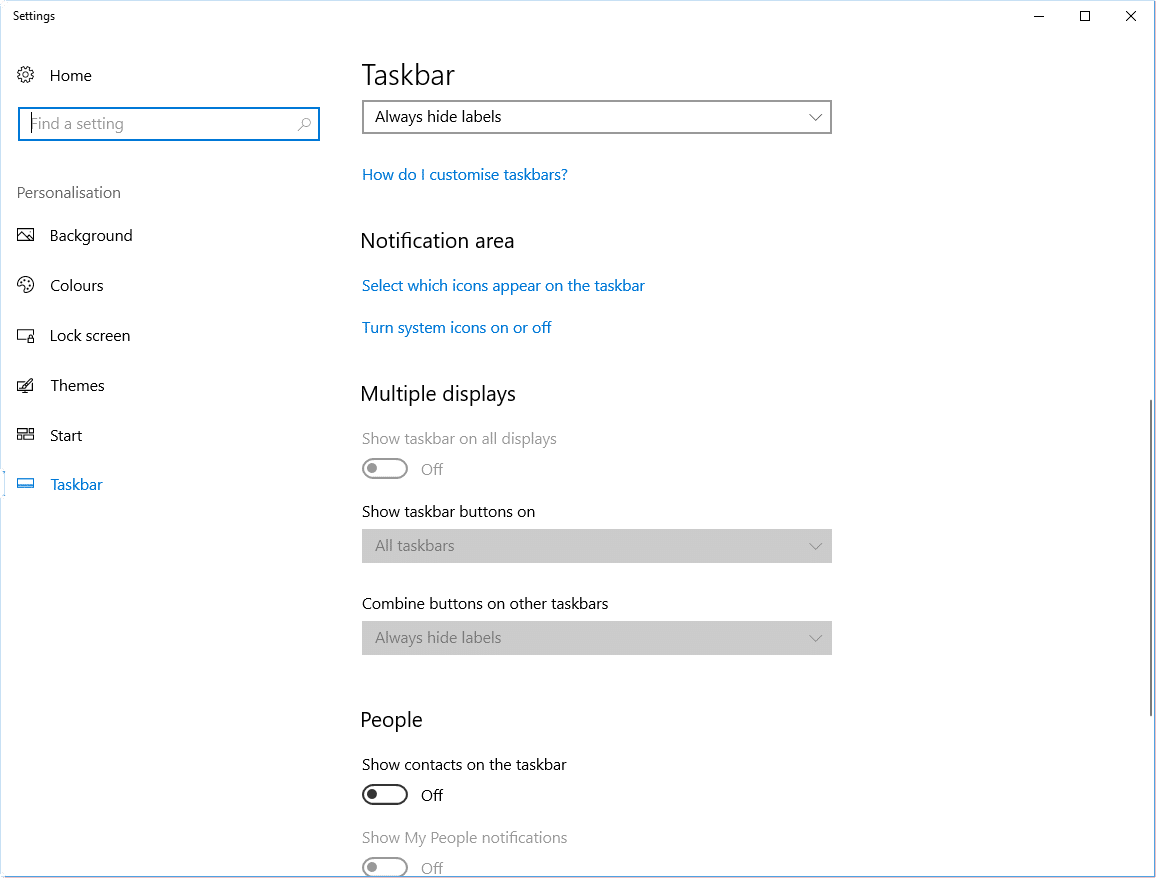 Notification area? We're referring to the system stray here. The right side of the taskbar where you see the system icons is in essence, a notifications area. At least, until every third-party app starts using the Windows 10 notifications system.  Some third-party apps still use their own notification service, for example, Nvidia GeForce Experience. These services usually display a system tray icon alongside the other system icons.  Too many icons there can get annoying or cluttered, or maybe you would like too many icons there because you have a very wide screen.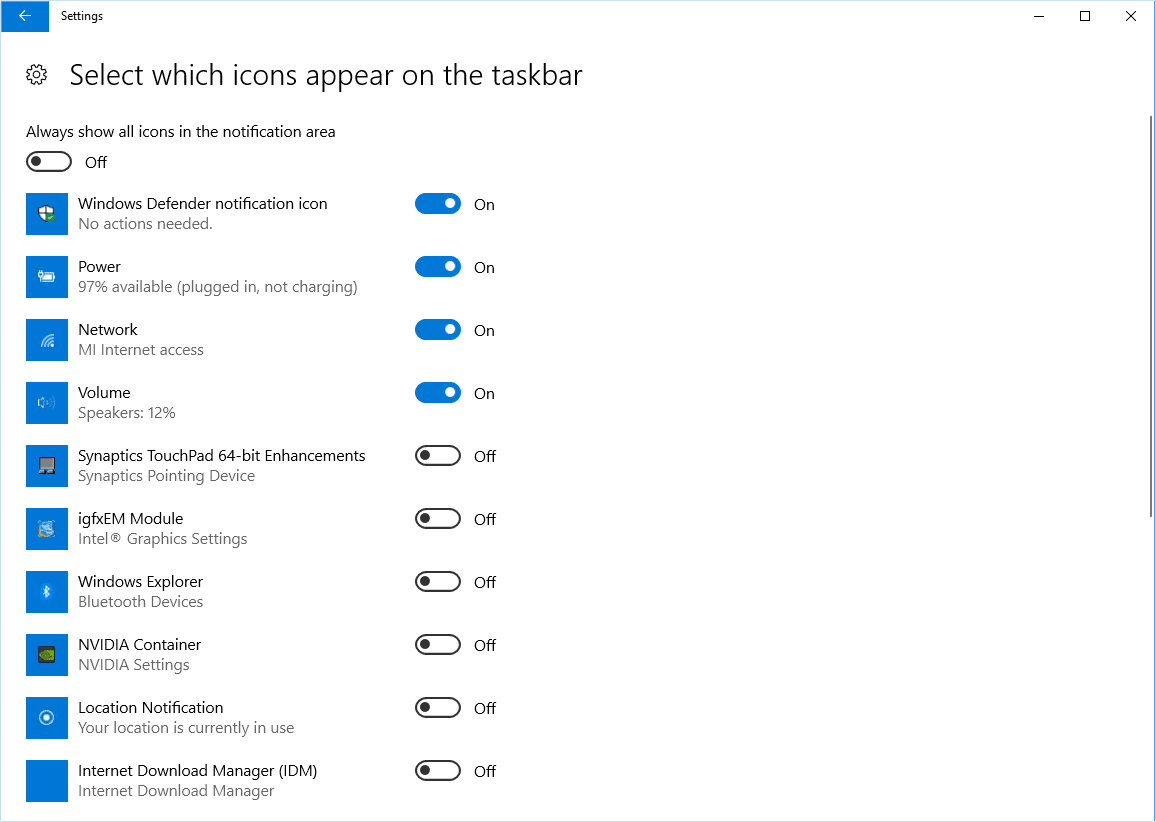 Windows lets you change how many icons, and which icons are displayed in the system tray.  Right-click on the taskbar and select Taskbar Settings.  Scroll down and click on the links that say Select which icons appear on the taskbar and Turn system icons on or off. You can turn on or off all third-party or system icons on or off on these two pages.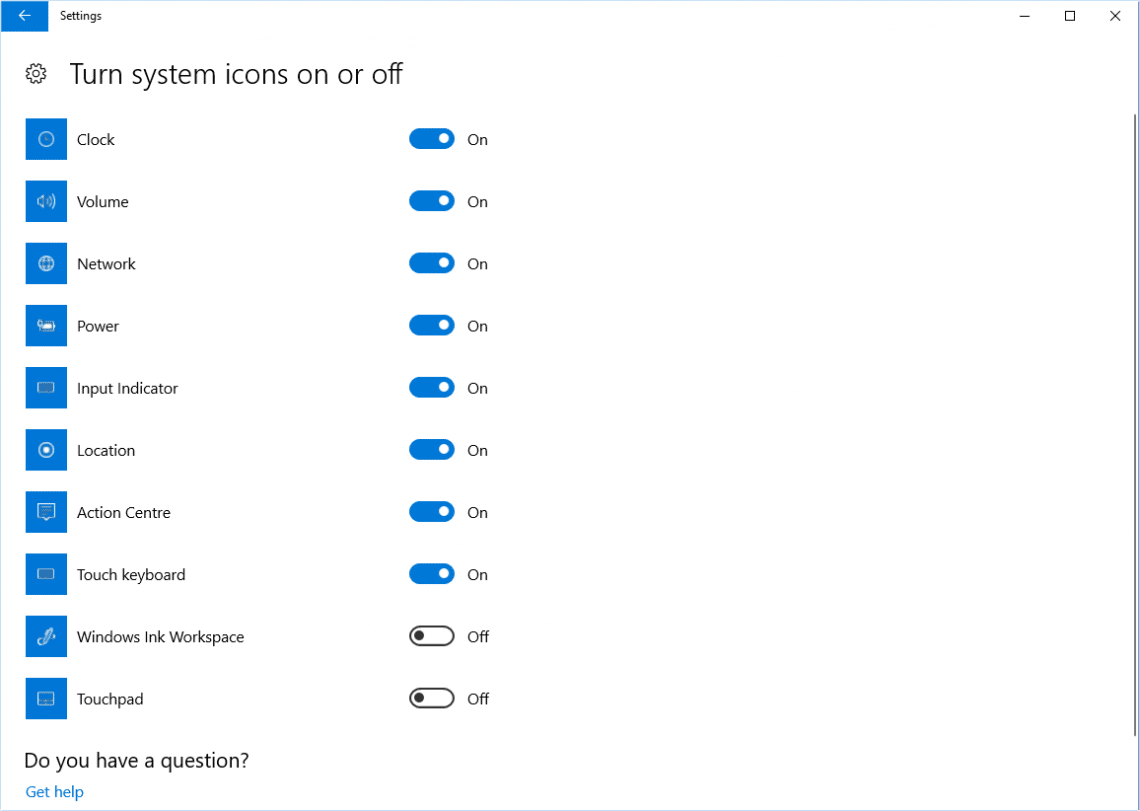 How to Customize Action Center in Win 10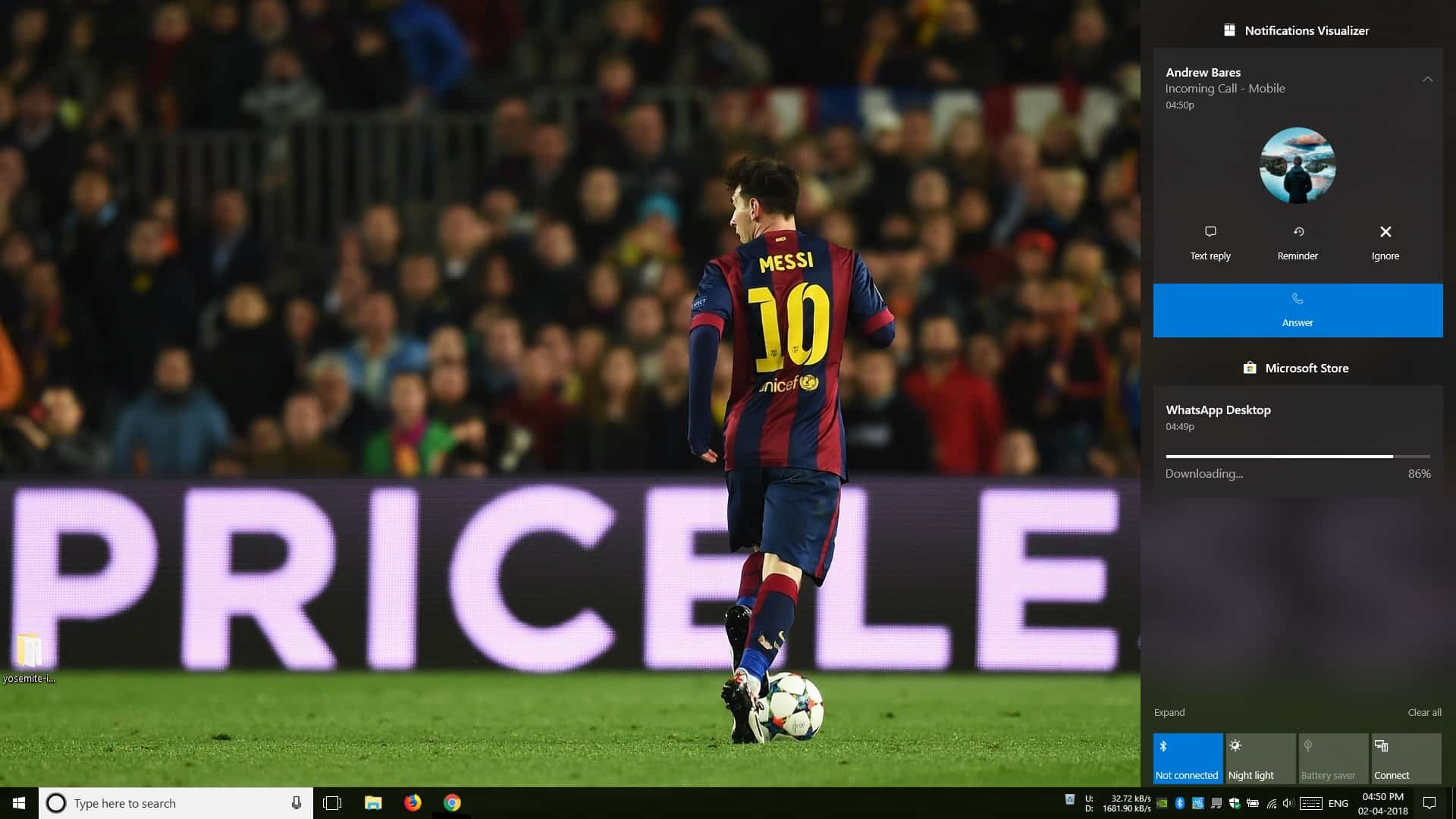 In the screenshot above you can see what the typical notification center looks like in Windows 10.  You have the notifications stacked one above the other and some quick toggles at the bottom. Usually, there are only four toggles, but you can click on Expand to view all the other quick toggles.  You can change the order of the quick toggles so that the most used are on the top, or you can hide some of them.  You can do this in Settings > System > Notifications & actions.  Before we get to the quick toggles, scroll down below and you can change a few global notification settings. For instance, whether they should appear on the lock screen, whether you want to receive notifications from third-party apps, whether you want to see reminders and incoming VoIP calls on the lockscreen, etc.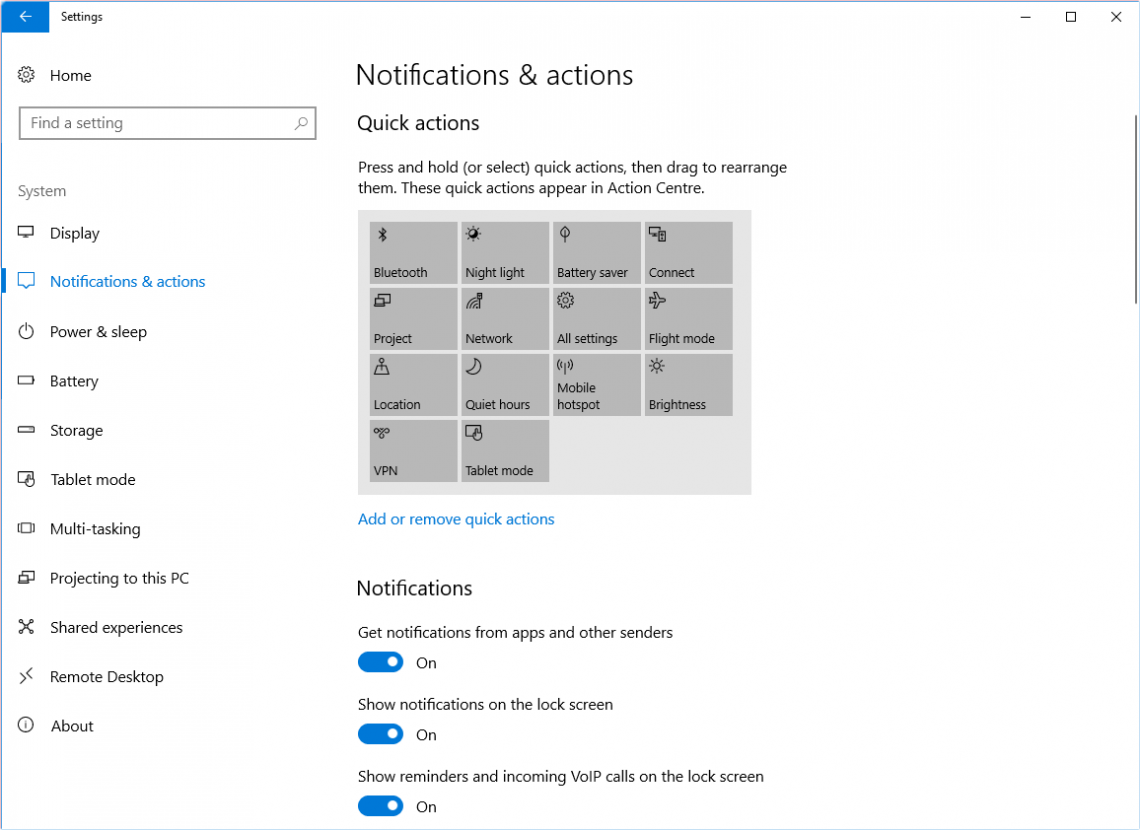 If you prefer, you can toggle off the Windows welcome experience here which basically shows you a quick look at the new features after a major update.  If you're annoyed by Windows 10 suggesting you to use Cortana or Edge or other Microsoft products, you may also want to turn off Get tips, tricks and suggestions as you use Windows. Click on Add or remove quick actions and you can toggle (pun intended) the quick toggles. If you're concerned about privacy, you may also want to toggle on Hide notifications when I'm duplicating my screen.
Customize notifications from individual apps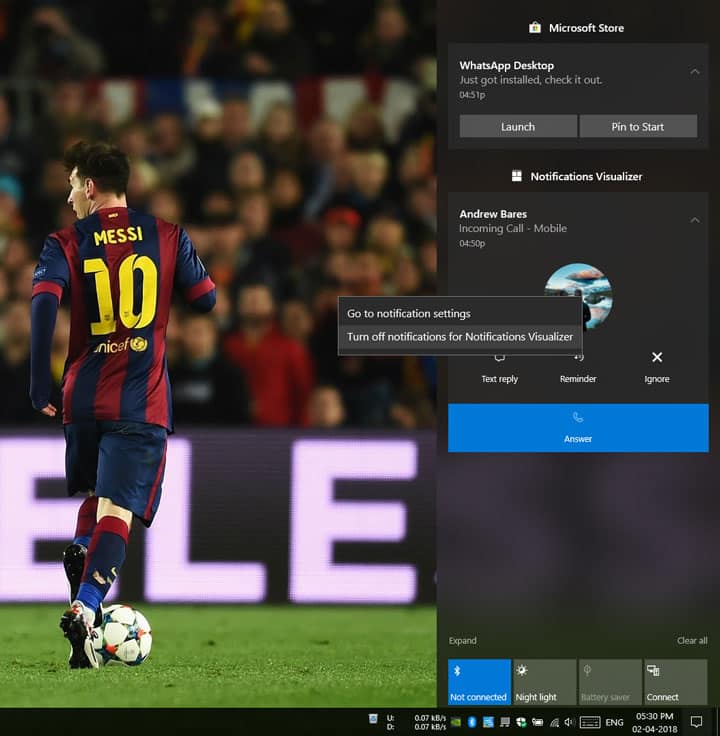 An upcoming Windows 10 update will be expanding on the control users have on app permissions. Meanwhile, it does provide users with options to control notifications from different apps. You can either manage this from the centralized Settings app or individually from the Action Center notifications. Say, you want to hide notifications from a specific app,  right-click on its notification in the Action Center and click either Turn off notifications from AppName app or Go to notification settings for the app. Alternatively, you can go to Settings > System > Notifications & actions and click on the App that you want to access notification settings for.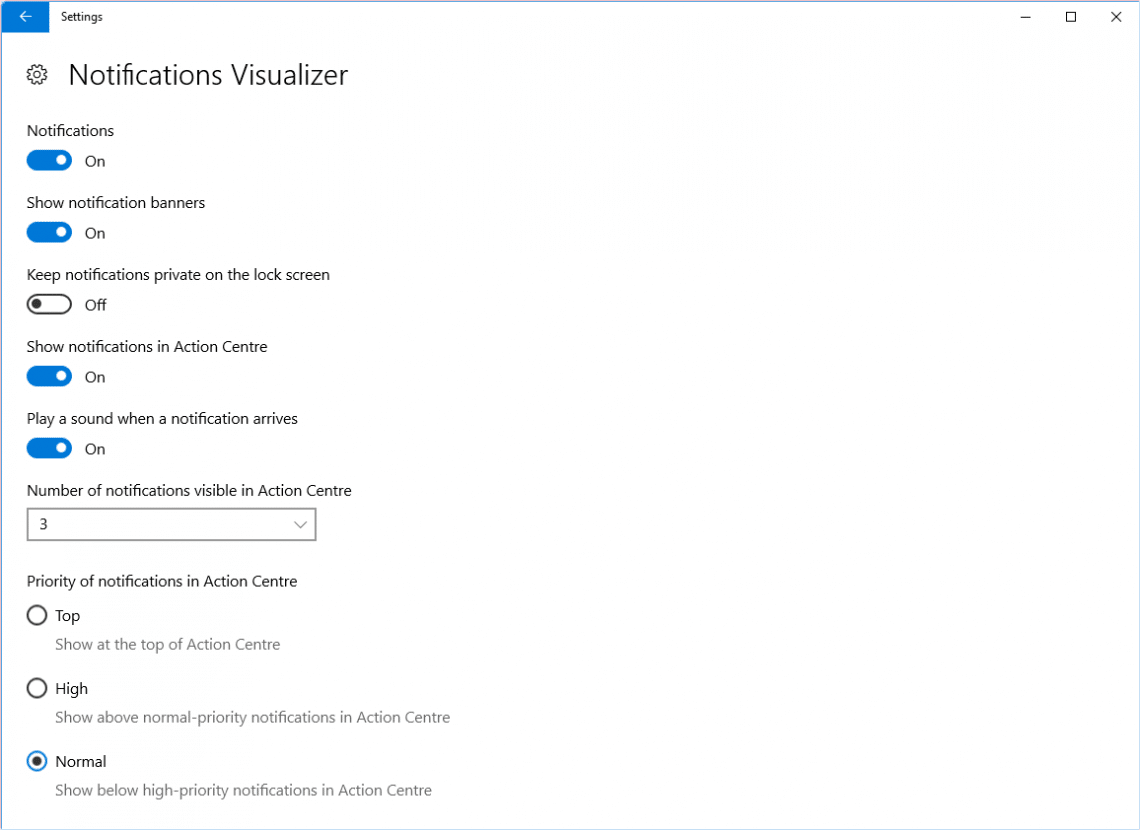 Here, you can choose to keep the notifications on and only turn off the notification banners. You can choose to hide or show notifications from this specific app on the lockscreen, and action center, enable or disable the notification sound or set a priority.