Instagram is one of the most popular social media platforms at present. Most Instagram users are now making use of the Stories feature more than the traditional posts. Therefore, it can be challenging to make your Instagram Story grab the attention of viewers. If you don't want people to skip your story post, then you might want to check out these amazing apps to create Instagram stories on Android.
We've picked out the absolute best apps on the Google Play Store that let you create stunning stories for Instagram. These apps come with amazing templates and editing features that would help you make your story post stand out from the rest. Hence, if you're interested, then let's check out the 10 best apps to create Instagram stories.
StoryArt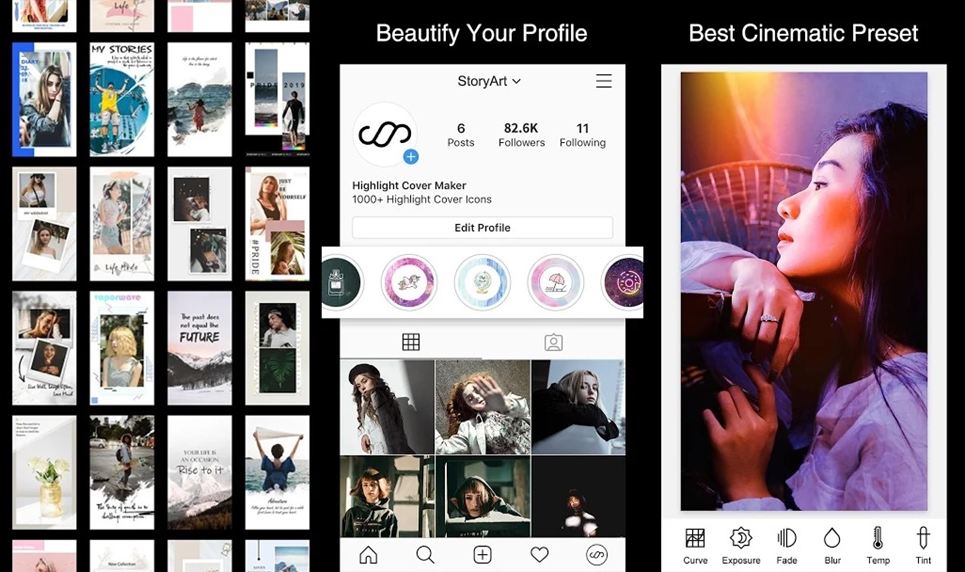 StoryArt is easily one of the most popular and recommended apps to create Instagram stories. The app gives you access to some beautiful and well-designed templates. You can easily add your own pictures to the templates within a few taps. Of course, you could also add text and make other adjustments to the image within StoryArt. Additionally, you can even create highlight covers for Instagram within the app. Hence, if you're looking for an all-in-one app to take your Instagram game to the next level, check out StoryArt.
Mojito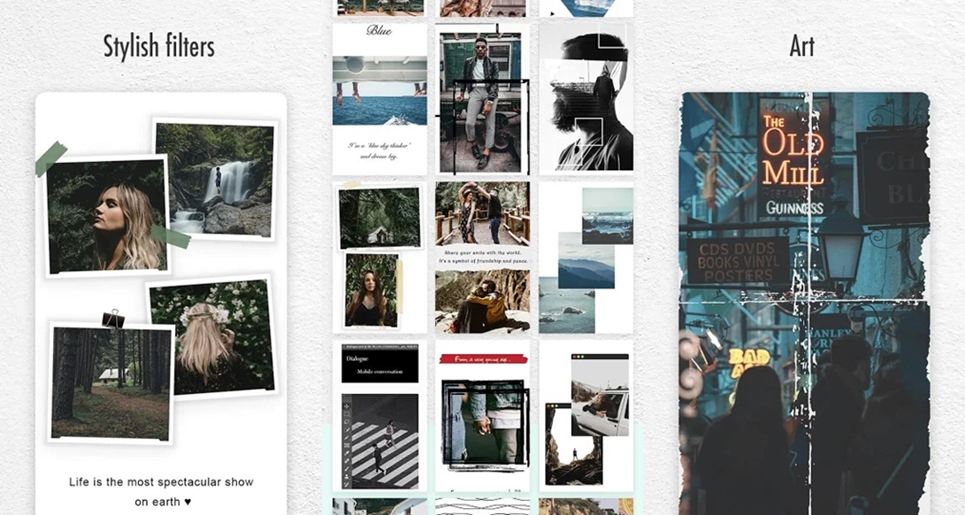 Mojito Instagram story editor has over 500 well-designed templates to choose from. You can easily create collages or add beautiful frames to your images with just a few taps. Moreover, the app exports images in high quality, therefore, you can expect great images to look sharp when shared as an Instagram story. The developers add new templates and frames frequently to the app.
Canva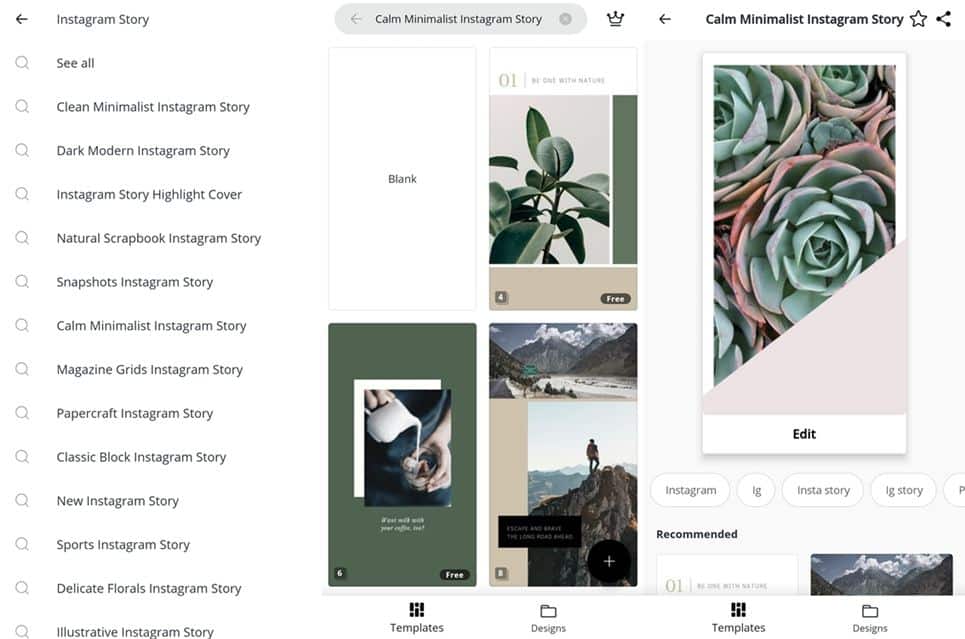 This is one of the best designing apps available on Android. You can design just about everything in Canva, from posters to Instagram Stories. There are tons of Instagram story templates to choose from within the app. You can even make use of Canva's vast collection of elements and images to create the most unique Instagram Story. While designing or creating an Instagram story on Canva isn't as easy as some other apps on the list, you would have total control over the result. This means you can tweak and make minor adjustments to the layout and other aspects of the image.
InShot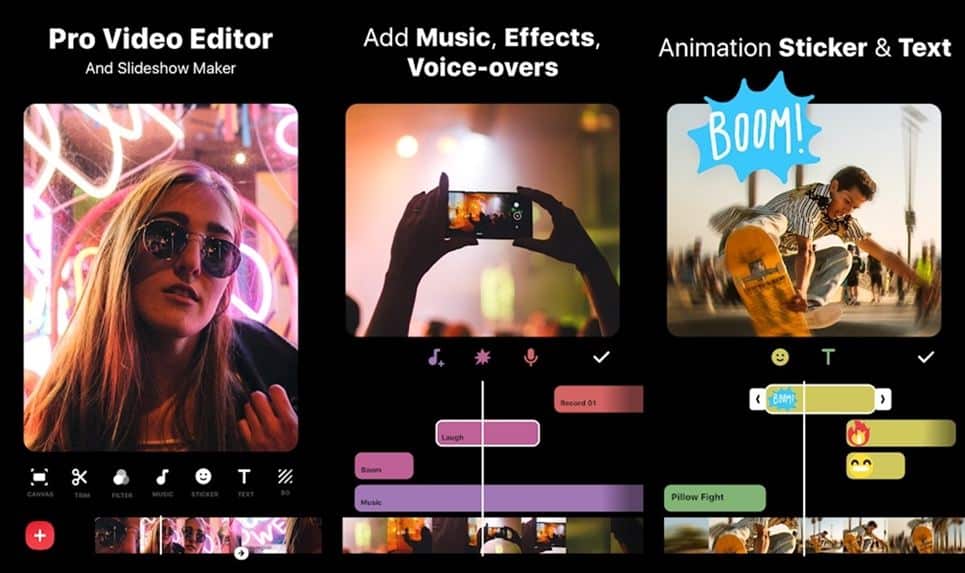 If you love sharing videos as stories on Instagram, then you must check out InShot. This cool app lets you quickly edit and create captivating videos that you can share on Instagram. The app has a ton of useful features such as video trimming, video splitting, video merging, video ratio adjusting and more. Of course, you also have the option to add filters and video effects. Additionally, you can add text and stickers to the video as well. Fortunately, the app remains fairly easy to use and understand even with the addition of a boatload of features. You can share your creations directly with your Instagram Story from InShot.
Must read: 5 Must-Have Apps for Chrome OS
Adobe Express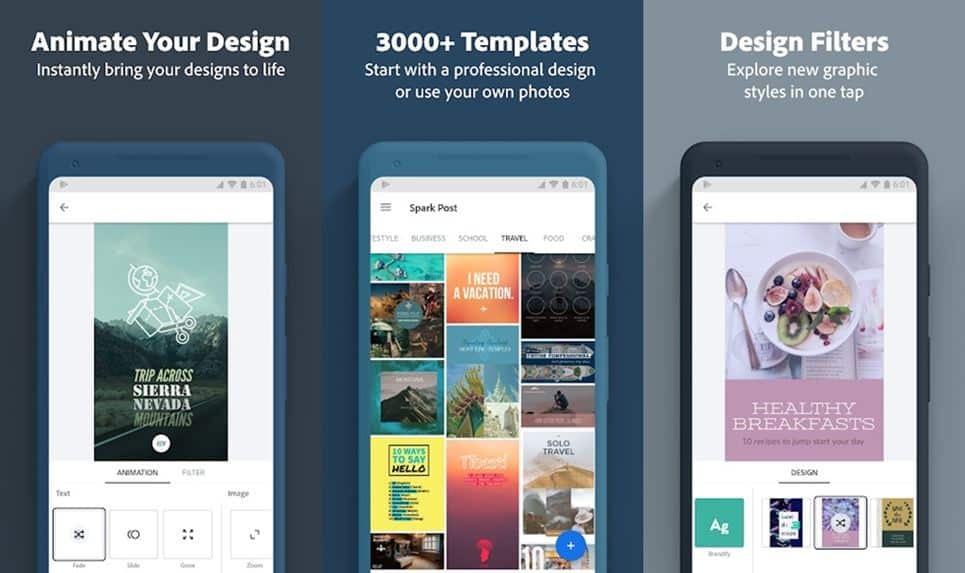 Adobe Express: Graphic Design application is another fantastic app that somewhat resembles Canva. You could design and create Instagram stories with ease on Adobe Express. There are dozens upon dozens of beautiful templates to choose from. Moreover, you can quickly change the entire design and layout with just a tap. Therefore, you can quickly browse through the presets and pick your favorite from the bunch.
Unfold – Create Stories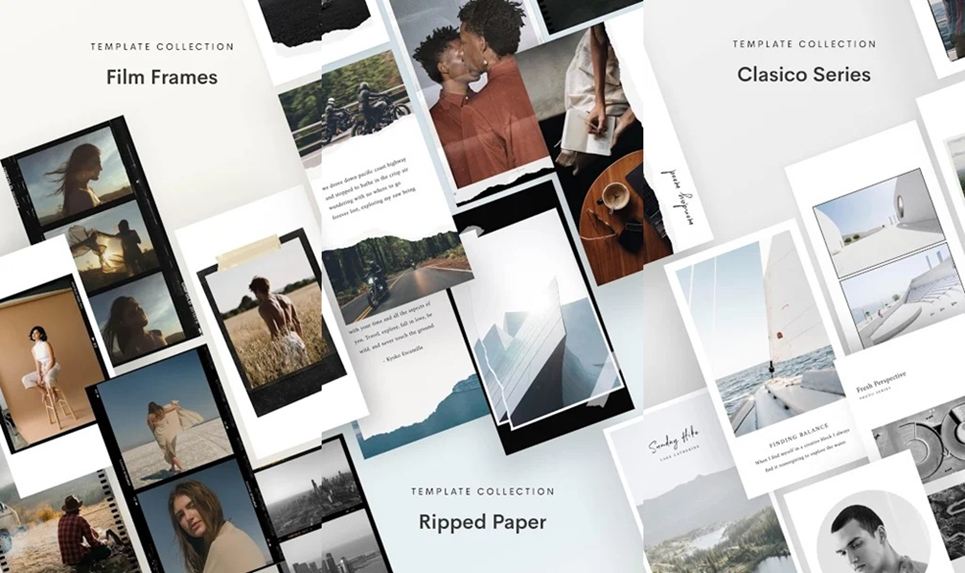 Here's another great app to create stunning Instagram Stories. Unfold is a lot like StoryArt in terms of the user experience. The app offers you over 150 beautiful layouts and presets to use. You simply need to select the images you want to use and add them to the template. While some templates and frames are free to use, you would have to purchase the premium sets. Nonetheless, if you're a creator looking to boost audience engagement with your Instagram stories, then we'd definitely suggest purchasing the premium templates.
Hype Text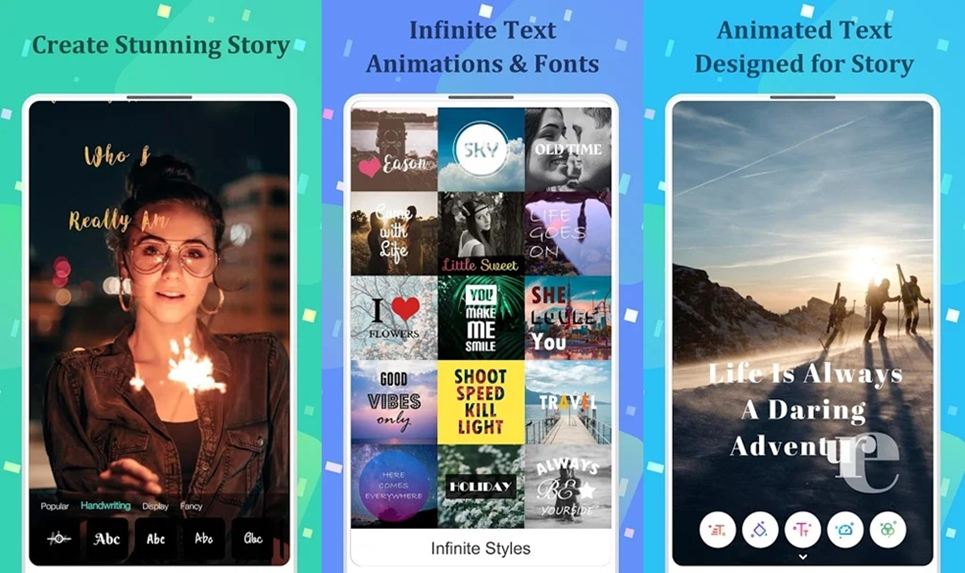 If you love sharing text-based images to Instagram Stories, then you must check out Hype Text. It lets you create cool videos with the addition of animated text. Furthermore, you can add background music to add a bit of extra flair to your videos. The application is free to download, however, you would have the option to purchase a few filters and effects.
Over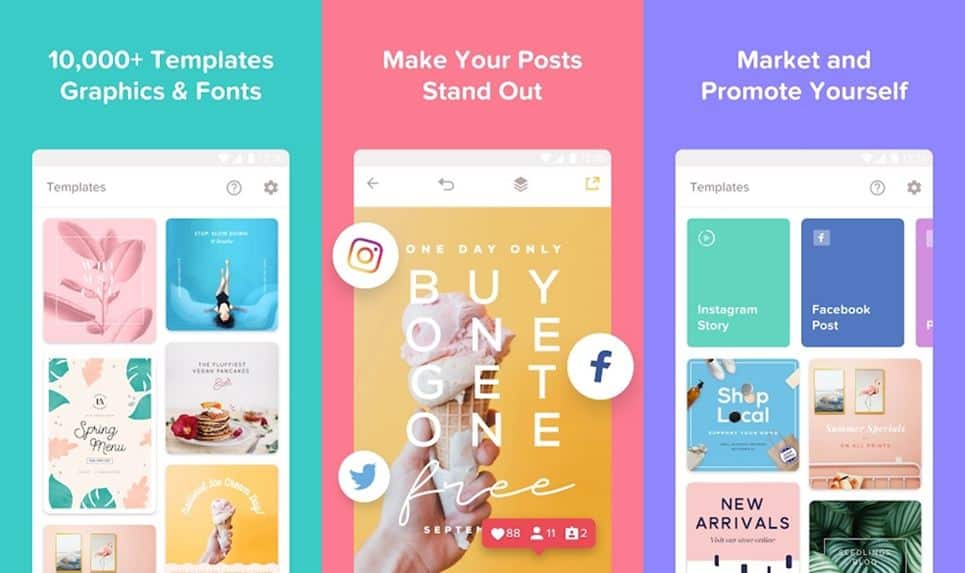 This is another great designing app for Android that offers you a boatload of templates to begin designing your Instagram Story. Over gives you access to over 350 fonts to choose from (pun intended). You can even make use of the free stock images in the app to add as a background. Furthermore, new content and elements are added daily. This means you can create a unique new Instagram Story almost every day. Over is perfect for social media influencers since it lets you create stunning posters to gain the attention of the audience.
Life Lapse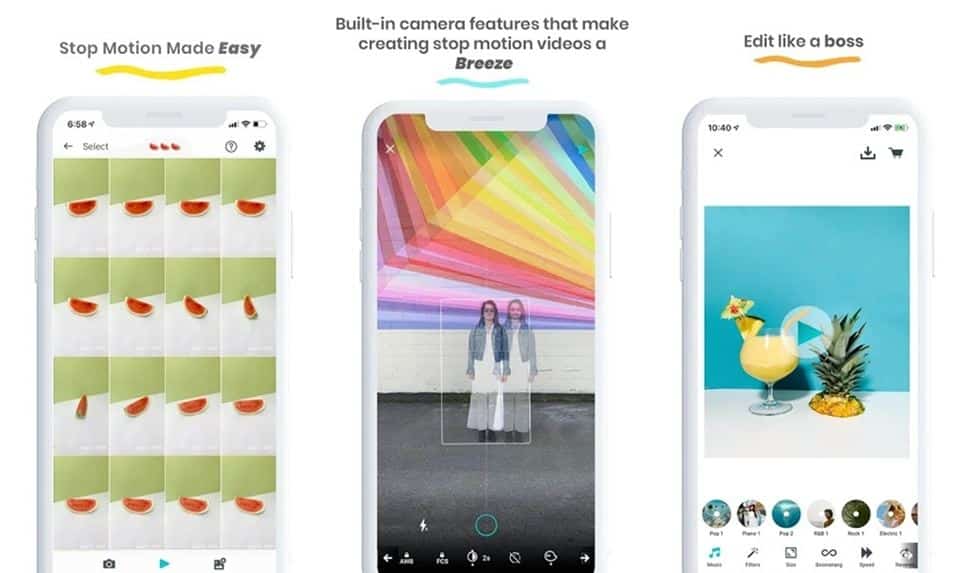 Stop motion videos are perfect for Instagram stories. You can convey a lot of information to your audience with stop motion videos. Fortunately, Life Lapse is an awesome app that lets you easily film and edit time-lapse and stop motion videos right on your Android phone. The app offers a bunch of cool editing features as well such as Ghosted images, Filters, Music, and more. The app's user interface is minimal and easy to navigate. Therefore, you'd be able to get creating within a few seconds.
Mojo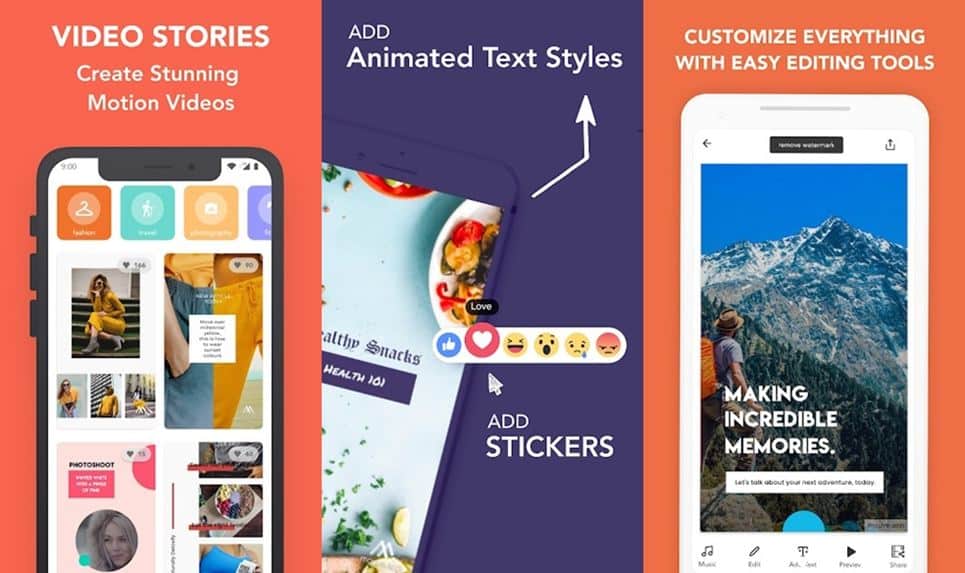 If you're looking for free video editing apps to create Instagram stories, then you must check out Mojo. The app has over 100 different templates to choose from. You can also add custom animated text to the video. To help you keep things fresh, the developers add new layouts and templates every week. Additionally, the app is free from ads, therefore, you wouldn't have to deal with intrusive ads that come with a few apps on the list. The only downside with the app is the lack of extensive editing features found on other apps such as InShot.
These are the best apps you can use to create Instagram Stories with ease. Every app on the list is free to download and use. However, some apps might require you to pay to unlock certain templates and frames. What app do you use to create or edit images for your Instagram stories? Let us know in the comments below.
Read next: How to Create a Collage with Google Photos (and more!)