There are a ton of wallpaper apps claiming to have the best wallpapers for Android phones. But, of course, it's not worth downloading a dozen wallpaper apps just to find some decent wallpapers. To make things easier for you, we've come up with a list of the best wallpaper apps that you must try out. These apps stand out from the crowd and actually offer wallpapers that look incredible. Moreover, you can create beautiful homescreen setups with these amazing wallpaper apps for Android.
Most wallpaper apps have similar wallpapers or images that you can easily find on Google. Therefore, we've carefully chosen wallpaper apps that actually offer unique wallpapers. Moreover, all these apps are free to download although some apps require you to pay a small fee to unlock certain wallpaper categories. Nevertheless, these are the best wallpaper apps for Android that are worth checking out.
CREATIVE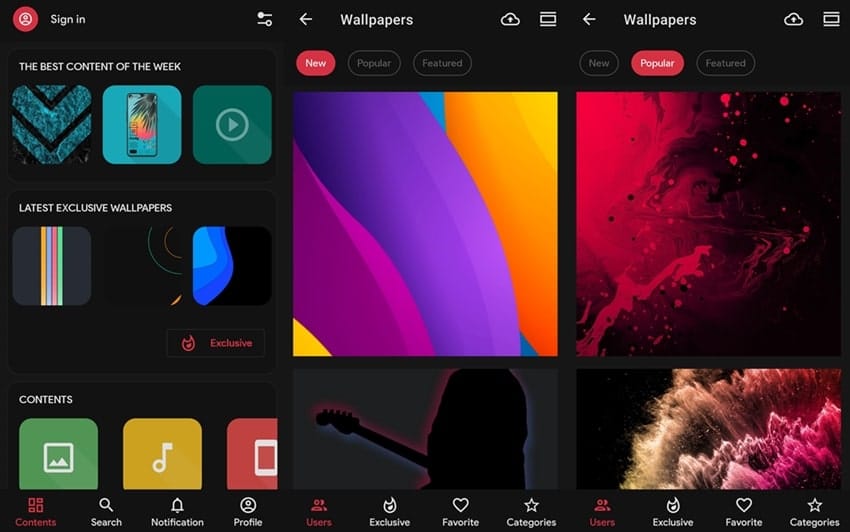 This has quickly become one of the most popular wallpaper apps for Android enthusiasts. For starters, Creative isn't just a wallpaper app. It also has a collection of ringtones and it's got a built-in photo editor. Additionally, you can also take inspiration from other individual's homescreen setups. The app is packed with a bunch of cool and unique wallpapers. What's even more interesting is that you too can share your own wallpapers/images. The app is updated daily with new wallpapers. Moreover, the wallpapers are from a variety of different categories.
AmoledPix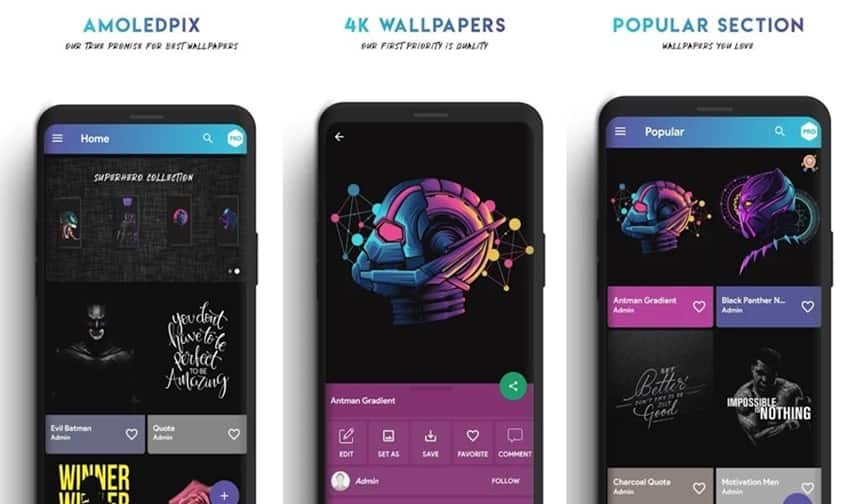 If you've got a smartphone with an AMOLED display, then this is one of the best wallpaper apps to check out. AmoledPix has some incredible wallpapers that look the best on phones with AMOLED displays. Moreover, the true black wallpapers will help save a bit of battery life. The application has several different categories including — Superhero, gaming, girls, anime, and a lot more. Additionally, you can also tap on the Random tab to check out wallpapers from all the categories.
WallPixel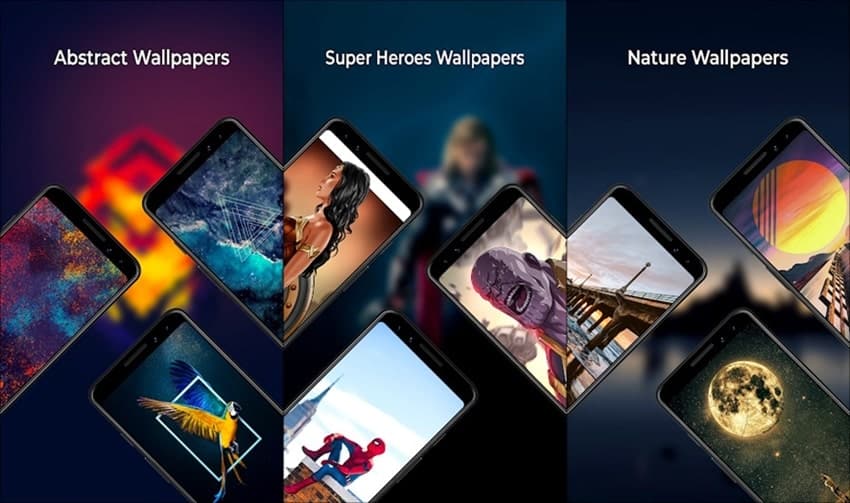 Good free wallpaper apps are hard to come across. WallPixel is easily one of the best wallpaper apps for Android and is available to download for free. There are several different categories of wallpapers available in the app. Therefore, I'm sure you'd find a wallpaper that suits your preference. WallPixel's UI is fairly minimal and fortunately, there aren't any intrusive ads within the app. The app has 4k and 1080p wallpapers and new wallpapers are added every day. Additionally, you too can upload images or self-designed wallpapers to the app.
Must read: Best Live Wallpaper Apps for Android in 2020
Tapet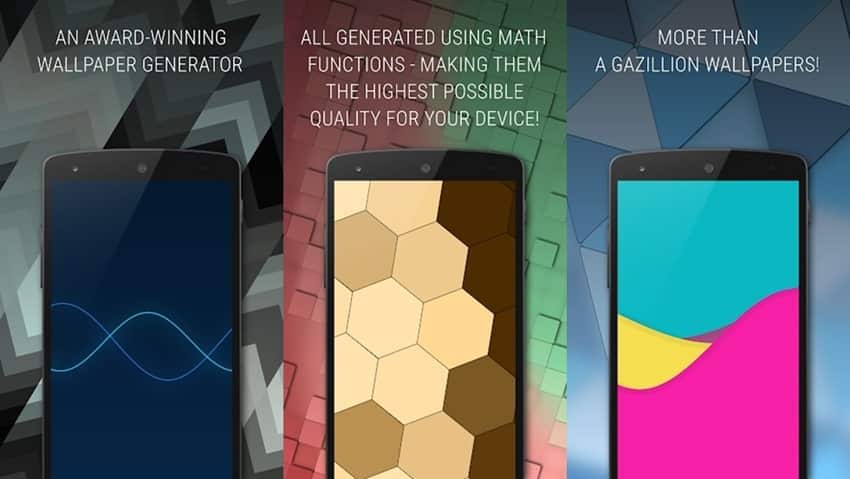 Here's one of the most unique wallpaper apps on the Play Store. Tapet isn't like the average wallpaper app, it generates wallpapers in various patterns using math functions. This means that you do not need to download any wallpapers generated by the app. What's even more impressive is that it automatically generates wallpapers based on the device's resolution. Hence, you will always have the best quality wallpaper for your Android phone. The app also keeps wallpaper history. Therefore, you can check out any wallpaper you generated previously.
Walli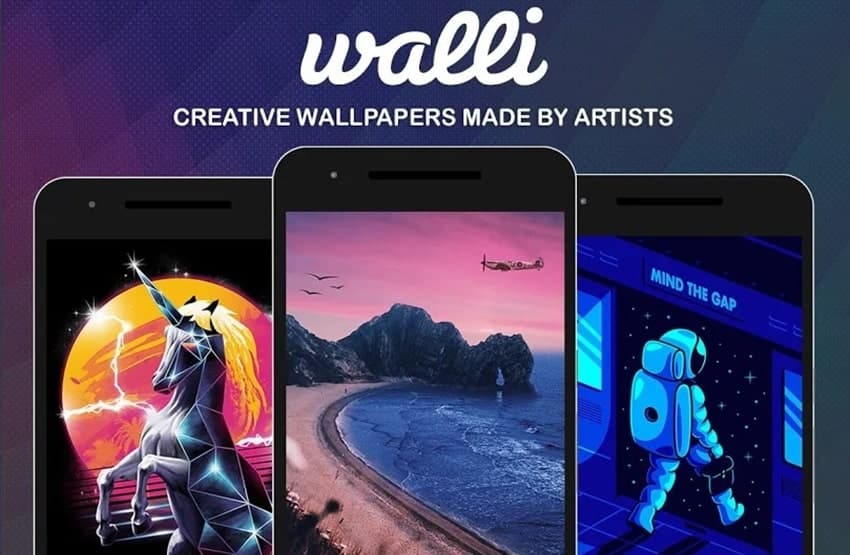 If you love abstract wallpapers, then Walli is one of the best wallpaper apps you must check out. It's packed with some of the best abstract wallpapers that you won't come across anywhere else. The app has a community of some of the best wallpaper artists. And this shows in the apps wallpaper selection. Walli also has an automatic wallpaper changer. Hence, you could have your wallpaper change automatically rather than having to change the wallpaper manually. Besides the wallpaper aspect, Walli is doing something really great by sharing their revenue with the wallpaper artists for their work.
Backdrops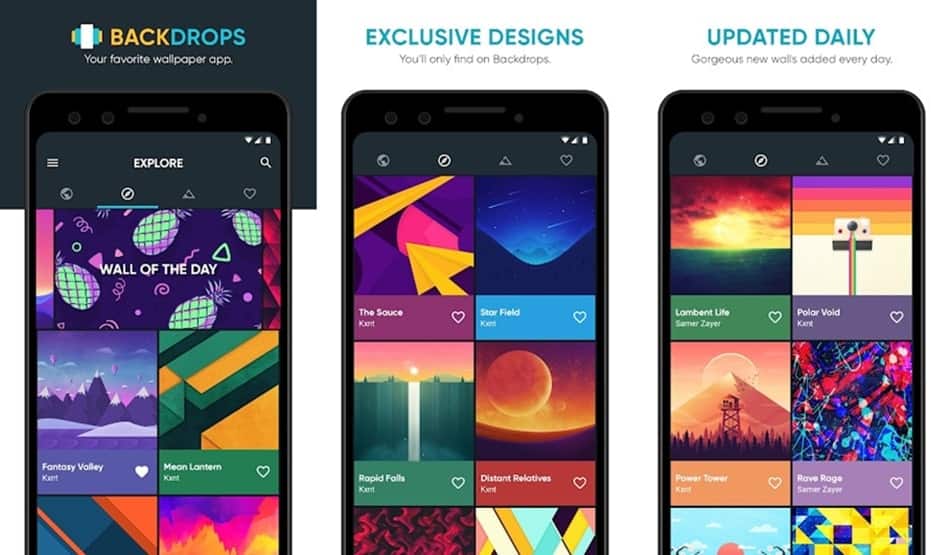 This is one of my personal favorite wallpaper apps for a few years now. Backdrops houses some of the best wallpapers you'd find for smartphones. It has several exclusive wallpapers that look absolutely stunning. However, those who prefer real images will also be pleased with the selection of wallpapers from the community. Moreover, you can quickly save wallpapers to your favorites for quicker access. The app also has a "Wall of the day" section where you can find a stunning new wallpaper every day. You can also unlock the pro version to gain access to some exclusive wallpapers only for Backdrop users.
Check out: Best Apps for Couples on Android
Abstruct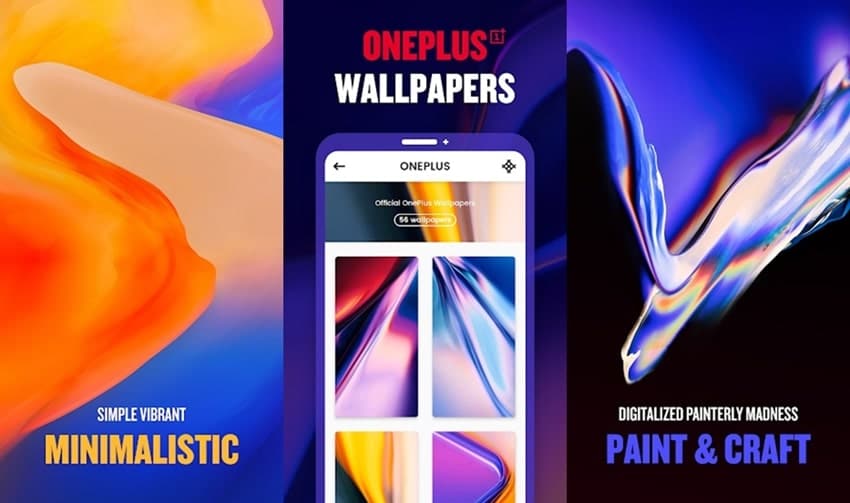 OnePlus smartphones come with some of the best stock wallpapers. Abstruct is a wallpaper app developed by the OnePlus wallpaper artist. Therefore, most of the wallpapers in the app are OnePlus-ish. Moreover, the app also has all the official OnePlus wallpapers made by Hampus Olsson. This app has over 300 exclusive wallpapers that you would not find on any other application. As a bonus, all wallpapers in the app are of 4k resolution.
WallDrops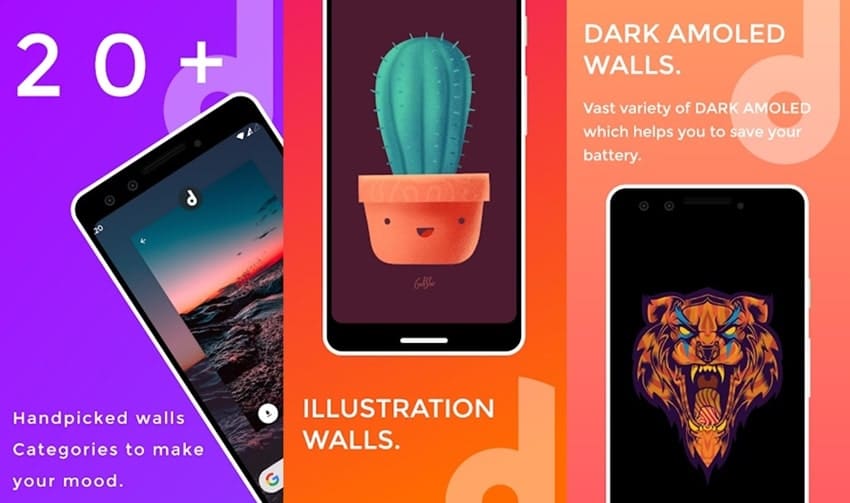 If you're looking for wallpapers from all categories, then you might want to give WallDrops a shot. The application is loaded with hundreds of high-res wallpapers. There are typography-based wallpapers, AMOLED wallpapers, abstract wallpapers, and a lot more. The app is updated daily with new walls and you can apply any image as your wallpaper within the app itself. As for the user interface, it resembles most other wallpaper apps. Although, there's a dark theme as well.
Read next: 20 Nova Launcher Tips and Tricks You Must Know