Windows 10 is the most customizable Windows ever. Yes, most of the customization it offers is basically what has been there since Windows 7. Things like changing the color of the Taskbar, the Title bar, and the wallpaper, have all been there for a decade and not much has been added. But what makes Windows 10 more customizable than Windows 7 is the new Start Menu (Yes, let's pretend Windows 8 never happened). You can arrange your favorite apps on the start menu wherever you like. While Microsoft lets you sync most of your customization preferences to your account, it doesn't let you backup or restore Windows 10 Start Menu layout.
I'm someone who likes my computer to look better than some average Joe's computer, at least from the inside. I'll admit, I've spent a lot of time arranging tiles on the Start Menu. Particularly because I often have to format my Windows installation. For some reason, over three different machines, my Windows will always run into random bugs. Sometimes its Bluetooth, sometimes it just doesn't get past the lock screen after an October 2018 update.
In comparison, my Linux installations sit there forever until I get bored and decide to install another distro. Arranging Start Menu tiles so many times gets really frustrating. For most people, perhaps, a better reason to backup and restore their start menu layout would be if they buy a new computer. As soon as you log in, Windows syncs your wallpaper and color preferences. However, you still don't get your start menu layout.
Backup Start Menu Layout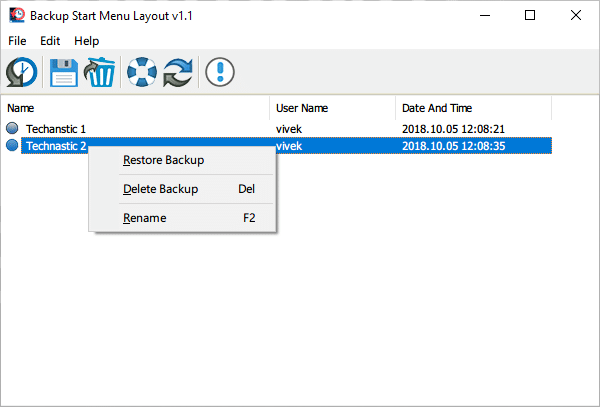 There are some third-party tools that let you do just that. Those, however, require issuing some Windows Powershell commands and commands aren't everyone's preferred way. Fortunately, there's a third-party tool that also handles the backend Powershell commands for you. It is simply called Backup Start Menu Layout. It's a free app developed to let users backup and restore their start menu layout without manually entering Powershell commands.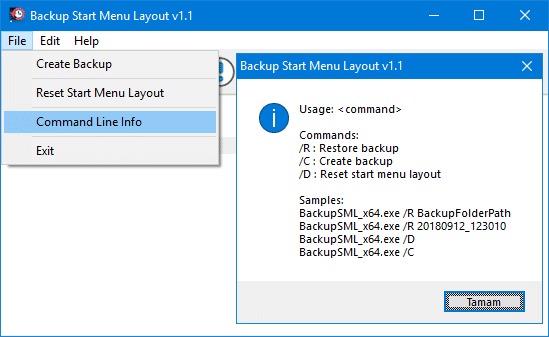 It even lets you create Multiple backups under different names so that you can have different layout backups. The tool also lets you reset the start menu layout and it can be, if you choose to, also run using the command prompt.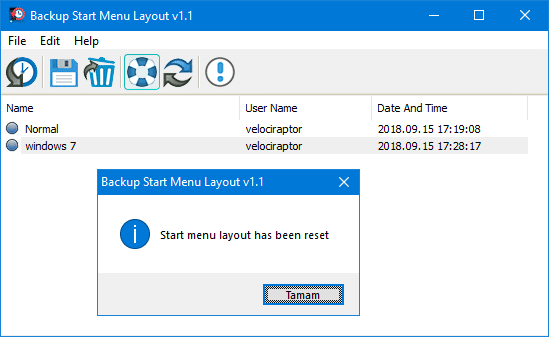 Download Backup Start Menu Layout
Backup Start Menu Layout is compatible with both 32-bit and 64-bit types of Windows 10. Separate executables are included for 32-bit and 64-bit.
Read also: How to Backup and Restore Drivers on Windows 10
Backup Windows 10 Start Menu Layout
Download and install the Backup Start Menu Layout tool then run it. 
Click on the Create backup icon to create a backup of the start menu layout. To rename a backup, right-click on its entry and then click Rename. You can also delete individual backups.
Restore Windows 10 Start Menu Layout
Launch the Backup Start Menu Layout tool and select a previously created backup. 
Click on the Restore backup button to restore the backed up start menu layout.
The changes are applied immediately.
Must read: 5 Reasons Why Windows is Better Than Linux