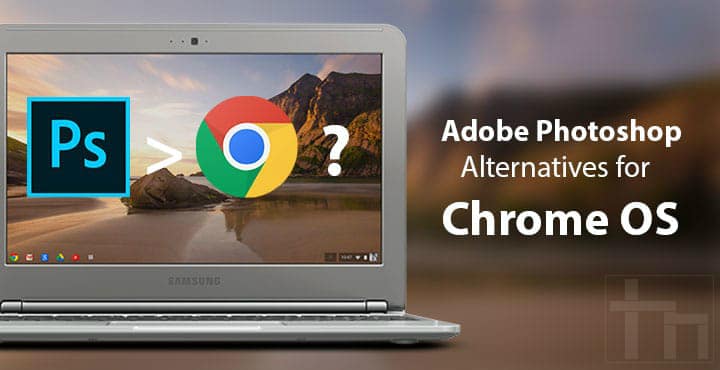 Adobe has been behind quite a few very popular apps used by the professionals. Specifically, Adobe's PDF document format, and the reader, their video editing tool Adobe Premier and every professional's only choice, Adobe Photoshop. Adobe generally makes software for MacOS and Windows, which means Linux users are generally left out. However, it isn't like Linux doesn't have quality alternatives. In case you missed, somehow, there's a new kid in town, Google's light-weight browser-based Chrome OS. Chrome OS has been gaining market share despite not seeming very useful when it first launched. Part of this is because it is just a browser, and most of the apps run in the browser rather than standalone apps. It's Mozilla's dream, in Google colors.
Much of Google's consumer base for the Chromebooks are schools and students. They need light-weight, cheap, portable machines, and Chromebook gives them that. When it comes to professional work though, like video editing or even photo editing, dedicated standalone apps such as Photoshop, GIMP, Krita, Paint.NET still reign supreme. This is where Chrome OS takes some heavy pounding from the competition. Google has managed to replace most of Microsoft Office with their own Google products but image editing is still a relatively new field for Google.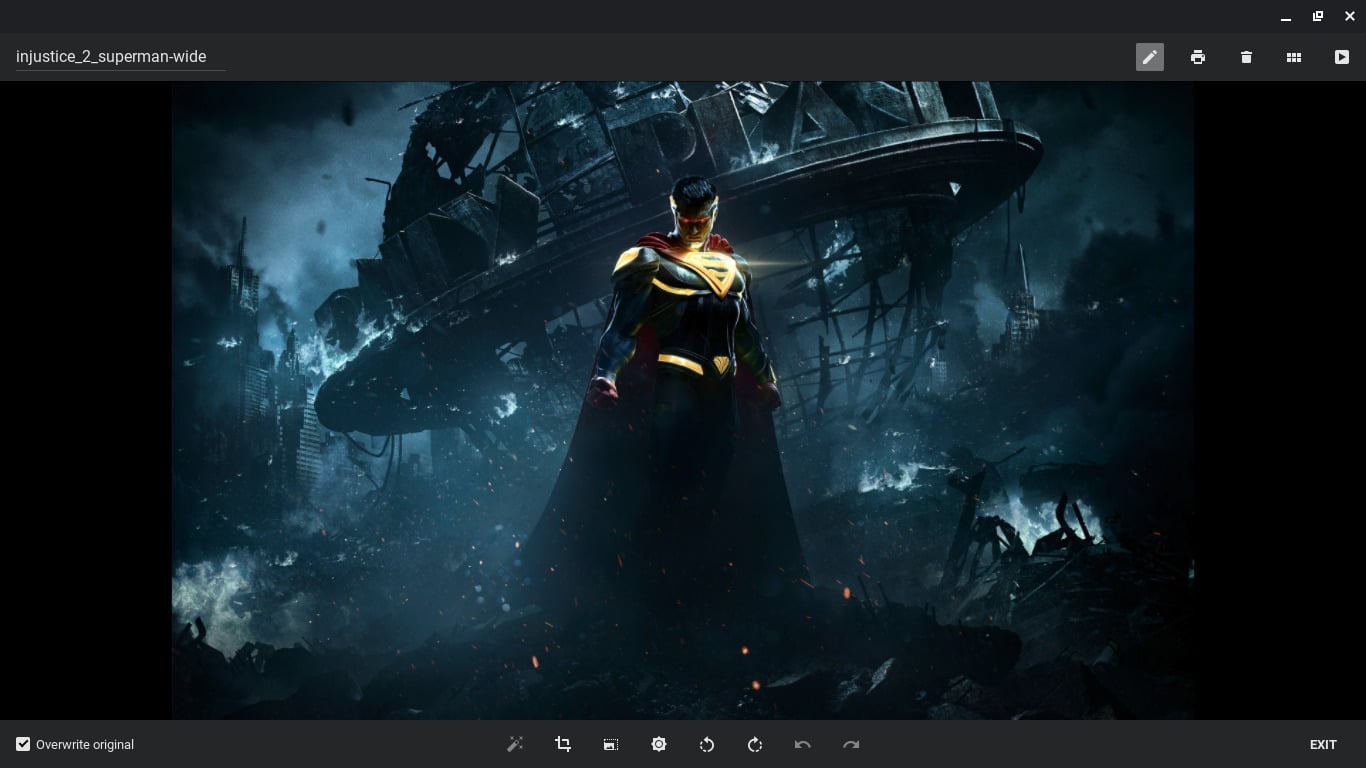 The Mountain View company does have Snapseed and Google Photos for Android, but there isn't a Chrome OS counterpart. Not like the photo editing capabilities of either of them are anywhere close to Photoshop anyway. Chrome OS does have a native image editing tool for some basic photo editing. Like Android, Chrome OS does have a gallery app which is easy to miss since it isn't listed separately like other apps. The gallery lives as a part of the Files app. When you open an image in Files, it launches in the gallery app. You can click the edit icon here to get access to some basic image editing tools. These include cropping, brightness/contrast control, rotate and undo/redo. There's also an auto-fix button that tries to "fix" the image using its own algorithms. It's a hit or a miss.
If you want to have more tools at your disposal for editing images on your Chromebook, or your laptop running Chromium OS, here are some Adobe Photoshop alternatives.
1. Pixlr Editor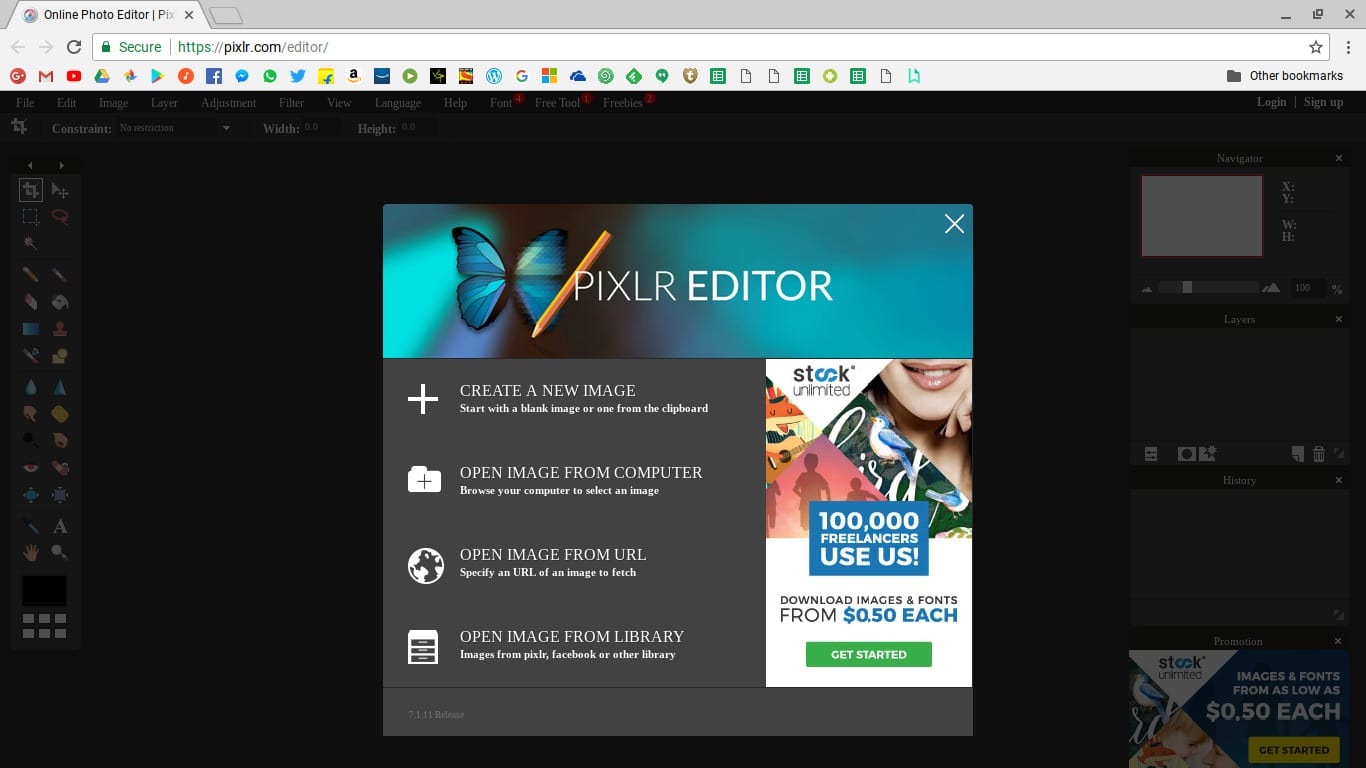 Now, there is a Pixlr Express, Pixlr-o-matic and a Pixlr Editor on the Chrome Web Store. We're discussing the Pixlr Editor here. This is probably the closest you can get to an Adobe Photoshop like look, feel, and functionality. You'll still get that Chrome interface on top though so there's that. You can get rid of it technically by selecting View > Fullscreen but then nothing kills multitasking quite like Full-screen apps with no method to directly switch between them. There are still many things you can't do with Pxlr Editor but there are also many things that you can do.
It has a number of tools that Photoshop or GIMP provide such as crop, move, marques, lasso, wand tool, pencil, pen quick select, brush, etc. It supports layers which is a big requirement if you're looking for some advanced level editing.
2. Sumo Paint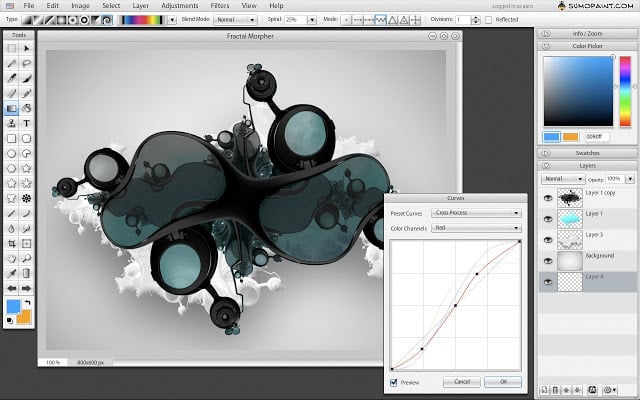 Sumo Paint is similar in terms of the interface in that is too has a side column with all the common tools you may need. Pixlr Editor is still probably the better choice. Sumo Paint also requires you to sign up in order to use it at all so that's quite the downside.
3. Polarr Photo Editor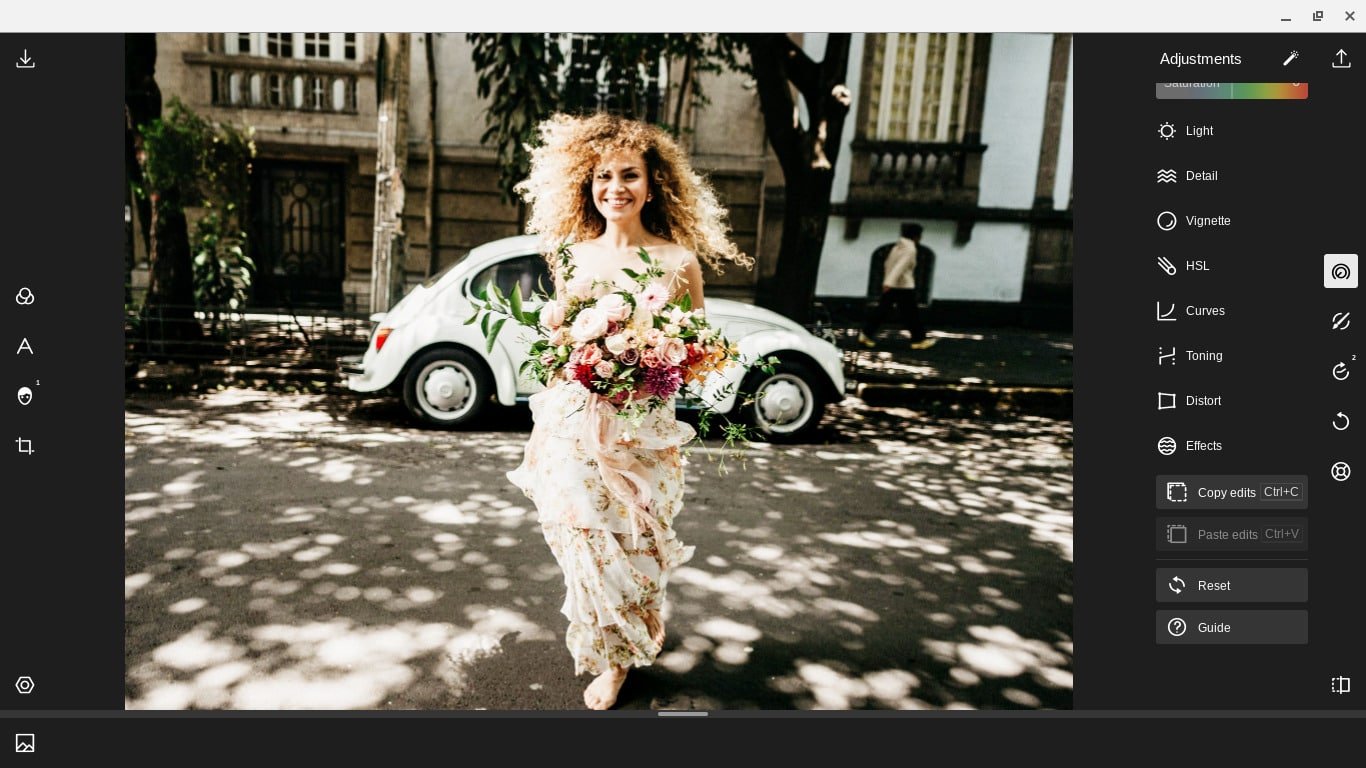 Polarr is slightly different. Not only is it an offline app unlike the other two, it is also quite different from Photoshop. It's more like Adobe Lightroom than photoshop and does not support layers. Yet, here it is on this list simply because it is something you might need often even if you do already have either of the above two image editors. As stated, Pixlr Editor is leagues behind Photoshop, and Sumo Paint is even slightly behind that. So when you need some amazing easy to use filters, that work offline Polarr is probably the best choice.
Seldom does one come across an app on Chrome OS as polished and mature as Polarr. It even supports the RAW image format which is what any serious photographer would use. There are several filters/presets that would help you get the desired look Instagram look.
There are some other apps available on the browser-based platform, especially if yours can run Android apps. While those are really great apps, they can 't possibly be recommended as alternatives to Adobe Photoshop.