Linux offers you a lot of choice from selecting default apps to icon packs and themes to several ways of installing apps and even a choice amongst package installers. You're basically spoilt for choice with Linux and that holds true even when it comes to the desktop. You can pick between several modern-looking stylish desktop environments or just install a desktop environment that just works with minimal resources. That can be especially helpful if you have an older computer. So if you do, there are some lightweight desktop environments for Linux that you can try out.
This is a choice you do not get on any other OS. You have to live with what the company behind it decides and if your hardware cannot handle the changed well, you have to live with a slower computer. With Linux, you can simply install a DE that works best on your old hardware. There are of course sacrifices to be made in terms of looks, but at least it will still work. Sometimes though, you don't even need to sacrifice.
Before you scroll down, don't miss to check out these best Linux desktop environments as well.
1. LXDE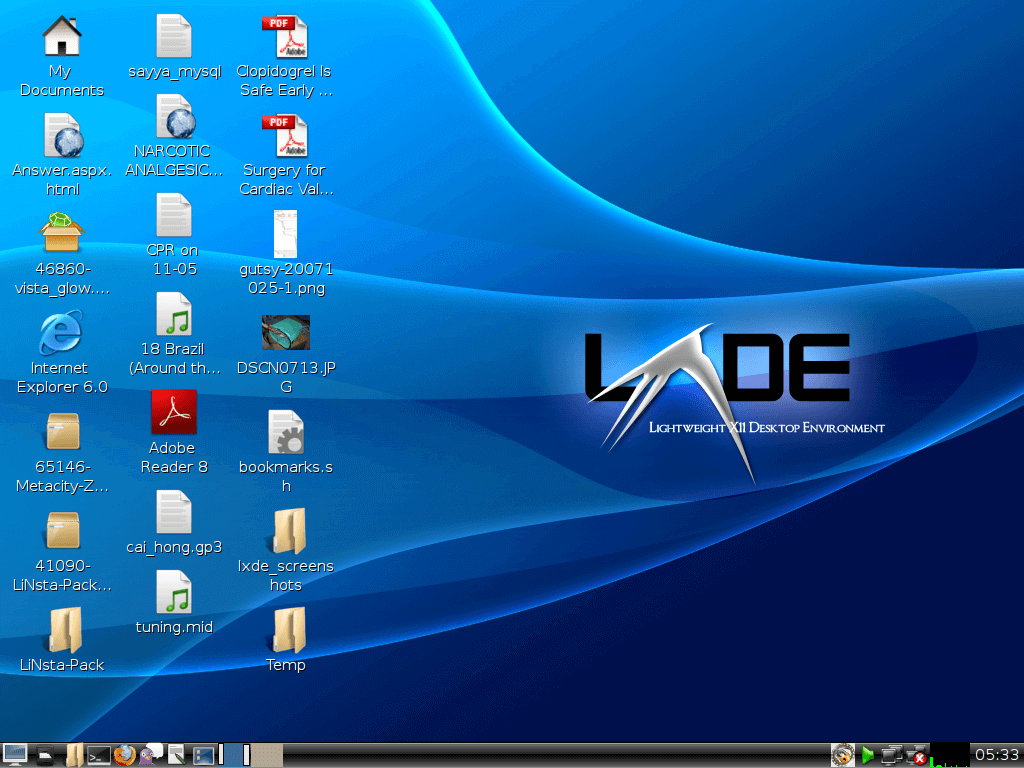 When we talk about lightweight desktop environments for Linux, we have to mention LXDE. It doesn't exactly look very fancy out of the box but it is probably the most lightweight desktop environment you can get. Lightweight does not mean a lack of features though. It is quite customizable and you can add many panels and even create a dock out of one of them like you can on KDE Plasma. Don't expect KDE Plasma like animations or fancy transparency and blur, however.
This is a very basic desktop and uses about 85MB of RAM. It looks old, but it supports themes which can help. The number of pre-installed apps is quite less. This s usually a good thing but you don't even get default apps for some of the most basic things like opening a PDF. You can always install third-party apps. The apps that you get are also not as great as default apps on other DEs.
This is best for older hardware that's getting slow, but if your hardware isn't on the verge of death, you should try on the ones mentioned below.
Don't miss: How to Install Unity Desktop on Ubuntu 18.04
2. XFCE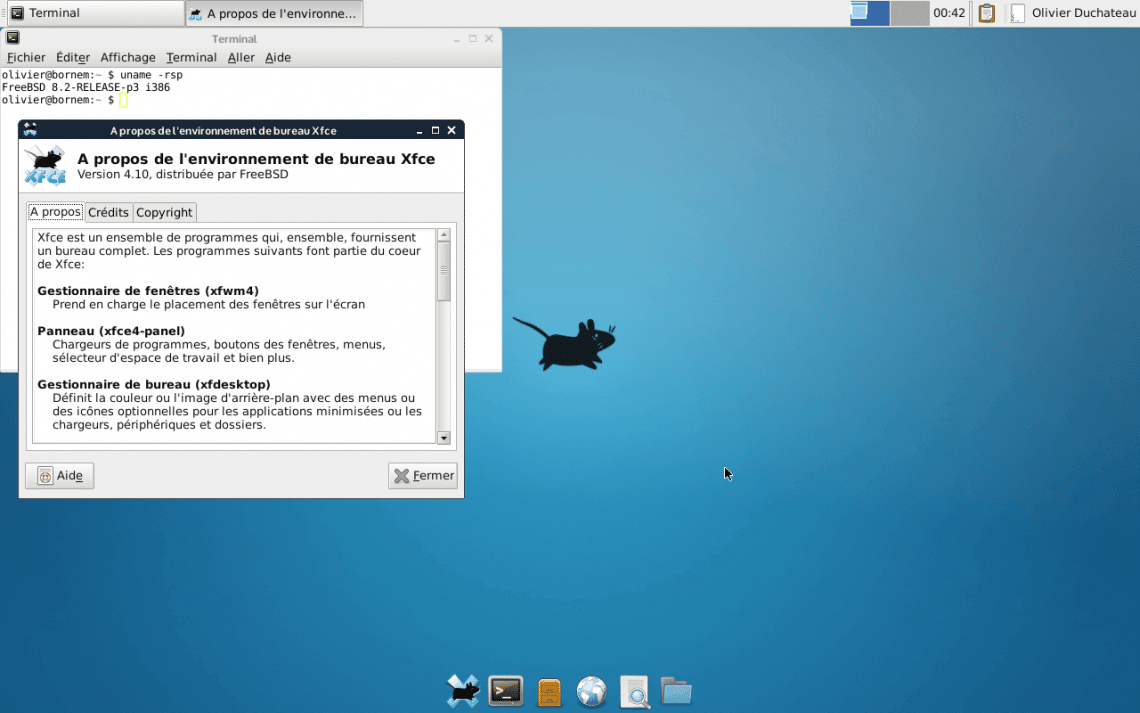 One of the lightweight desktop environments for Linux which is good enough to run on older computers as well as modern ones. This one does that while also looking better than LXDE and you can tell it is not trying to be the most lightweight desktop environment. It is highly customizable and everything that you don't like, you can change. As you can see above it can also be themed in any number of ways. You can make it look the way you want. Like LXDE, it also lets you create and remove panels other than the one you get by default.
You can select from a number of widgets to add to the panels very much like KDE. It ships with some of the better light-weight applications such as Midori which is a nice light-weight browser app. All that does result in a slightly higher memory usage in comparison to LXDE. The DE uses around 100MB of RAM.
If you're not someone who wants to spend an hour or more theming their desktop, you'll probably want to skip this too. It may look better compared to LXDE but it still looks old compared to the other desktops like GNOME, or KDE, or even MATE which is also an excellent choice.
3. MATE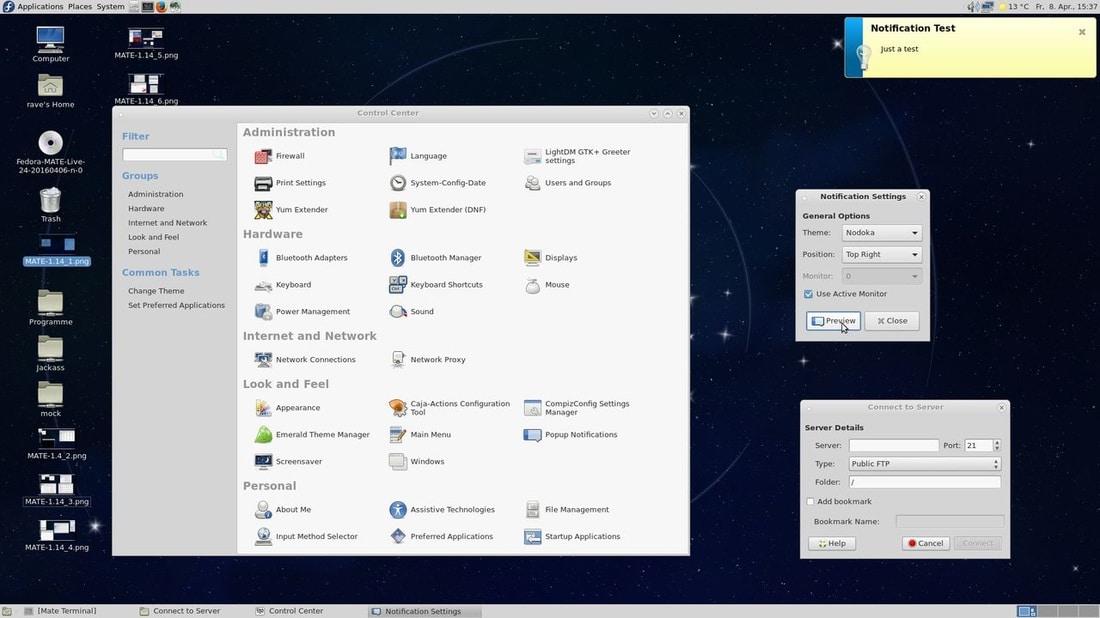 The last but perhaps the best on our list of lightweight desktop environments for Linux, MATE, is a fork of the GNOME 2 project that many old GNOME users still love. It's a popular alternative to GNOME 3 and Cinnamon. Unlike most DEs, MATE features two panels instead of one which is how it was on GNOME 2. Besides being highly customizable MATE takes up about 125MB of RAM and is perfect for use on older machines. It looks modern, it has more default apps than XFCE and LXDE and it does not bring any sacrifices that you would expect from a light-weight desktop.
This is a perfect balance, according to me at least, between form and functionality. It is popular enough among users that it is the default DE for a number of Linux distros such as Linux Mint, Sabayon Linux, Fedora, etc.
Read Next: Install macOS Mojave GTK Themes on Ubuntu