Back when Microsoft announced the Fall Creator's Update, it also introduced us to the concept of Timeline. It was the most interesting feature Microsoft talked about but as fate would have it, Timeline didn't make the final cut of the Windows 10 Fall Creator's Update. The much-hyped (deservedly so) feature lets you find and resume your recent activities as you move between PCs and tablets. Not only between PCs and tablets running Windows 10 though but also mobile phones running iOS or Android. The software giant is rolling out Windows 10 build 17063 to Fast Ring testers.
Microsoft Engineer Dona Sarkar took to the Windows blog to announce this Insider Preview build:
Earlier this year at Build, we showed you Timeline, which allows you to jump back in time, making it easier to find the files you're looking for. A visual timeline is integrated directly into Task View so you can easily move back into files, apps, and sites as if you never left.
How to use Timeline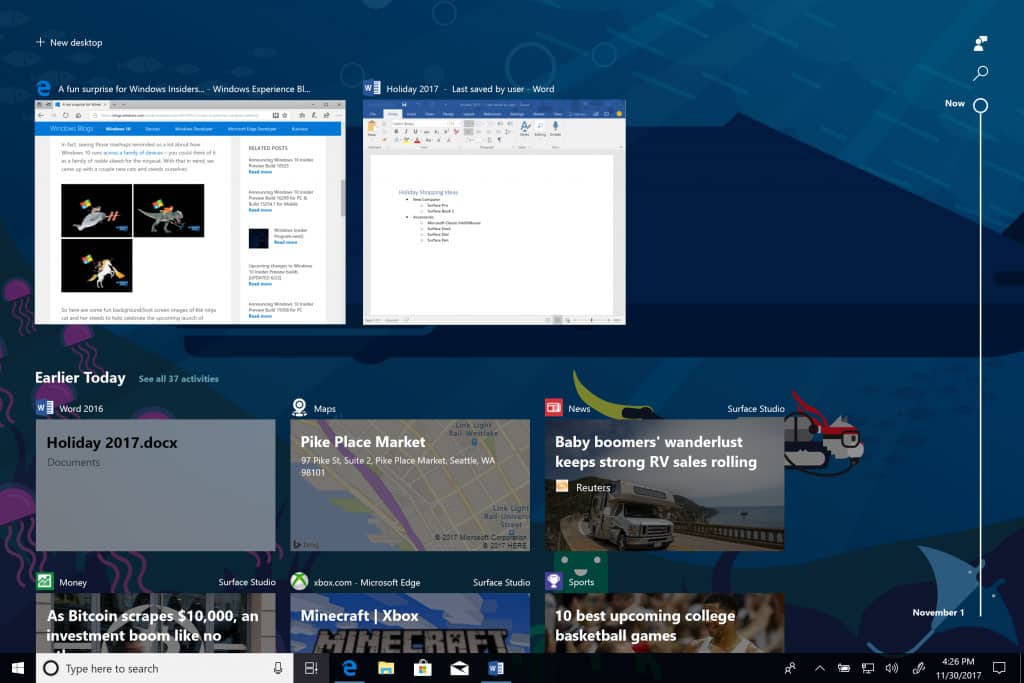 Timeline replaces what was previously known as Task View or rather integrates into it. The Task View button now has a new icon representing Timeline. You can still create new virtual desktops and switch between them just as easily as before. The main difference or improvement actually is in the "view" area. It now not only shows currently running tasks but also tasks that were running in the past. Timeline records which document you have opened in which app, which mail you're responding to in the mail app, what movie you were watching, etc. And these are all then shown to you on your activity Timeline.
This isn't a lot different from how a browser remembers much of everything you do on the Internet, except it looks much nicer. When you click on a task on your Timeline, Windows 10 takes you back to it, to exactly the same document in the same app that you were editing it on. It's as if you never left it and it's astonishing. If you have linked your iOS or Android device to Windows 10 the Timeline will also show tasks that you were doing on your phone and you can continue on your PC where you left off on your phone.
The Timeline can also be accessed by pressing Windows + Tab keys on your keyboard. In case you haven't yet figured already, Timeline is powered by cloud sync like most seemingly magical features of modern devices. All your activity is recorded and uploaded to cloud servers and the data can then be pulled back using any compatible device.
It isn't quite yet ready for prime time
Timeline is currently only available for Fast Ring testers. It will likely remain so before it is introduced to Slow Ring testers. For the general Windows 10 populace Timeline won't be available until a few months into 2018. This is the first time ever that Timeline is available for anyone outside of Microsoft. And it will take some time before Timeline becomes really useful. App developers will need to support Timeline on their apps which will of course take time. Not all developers may be interested either. Initially, Timeline will only be available to Universal apps. As it stands now, Timeline is only supported by a select few apps. These include Microsoft Edge, Microsoft Office and Windows 10 apps like Maps, News, Money, Sports, and Weather.
Apart from Microsoft apps, it seems Adobe Photoshop and VLC Media Player support it too. In my limited time with Timeline, I was able to get back to the same image I was editing in Photoshop. Similarly, I could get back to the same video I was playing on VLC Media Player. Although VLC did load up the video I was watching, the playback started right from the start.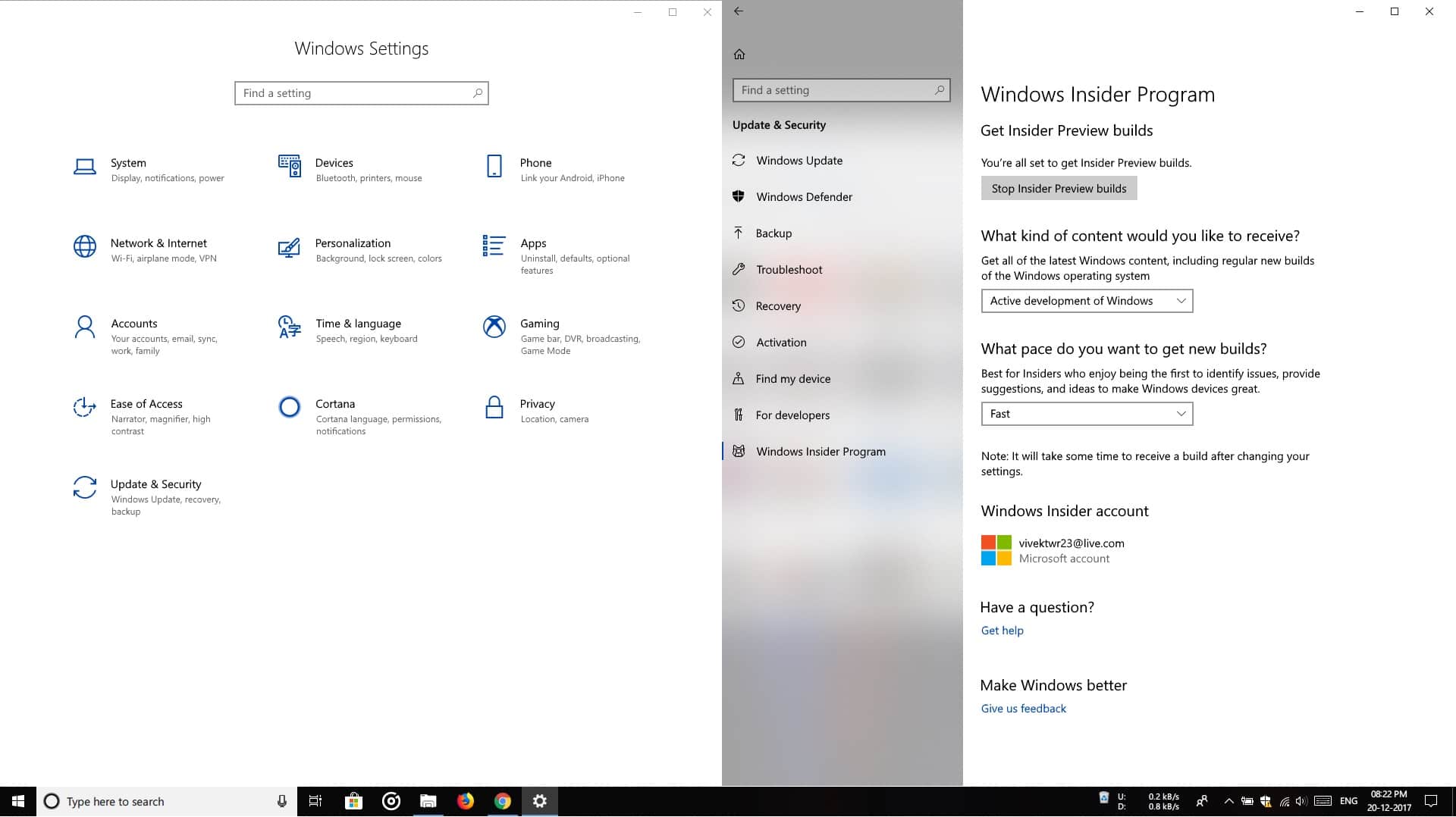 Along with Timeline, Microsoft has also brought a few other new features as well as improvements to some existing ones. The most notable improvement is the restructuring of the Settings app and the introduction of Fluent Design to more apps. To get your hands on Windows 10 build 17063 you'll need to join the Insider Preview program. You can refer to our guide if you don't know how to do that. Keep in mind that Insider Preview builds are meant for testing and may contain minor and major bugs.