The Volume Keys on your keyboard are among the most used keys. The reason is quite obvious too. However, it really becomes quite a challenging task, when one or either both of these keys stops working. What's even worse, is the fact that there doesn't exist volume control keys on the on-screen keyboard as well. Fortunately, there still exists a handy workaround through which you could create a Volume shortcut and control the sound using that. Moreover, we will also be assigning a shortcut to launch that shortcut too. Sounds interesting, isn't it? Well so, if you wish to try out this Volume Keys fix, here are the required steps to follow. Talking about shortcuts, check out our guide to assign keyboard shortcuts to Chrome extensions.
Volume Keys Fix
Head over to the desktop and right-click on it.
Under the "What Item Would You Like to Create a Shortcut for the screen", enter the below code and hit Next.

sndvol -f 111111111
So with this, you have created a Sound Volume (SndVol) shortcut and found an easy fix for the Volume keys not working. However, using this shortcut still requires you to take the help of your mouse. To eliminate this step, it's better to assign this shortcut a keyboard shortcut. Here is how it could be done.
Assigning Keyboard Shortcut to Sound Volume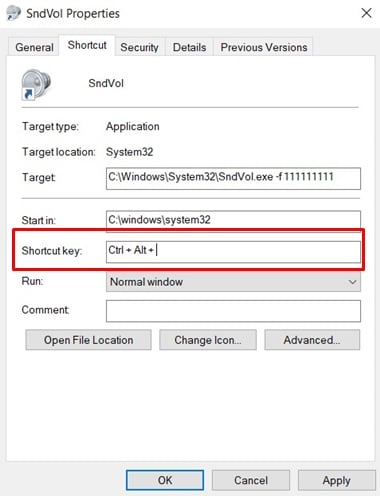 Right-click on the SndVol shortcut and head over to its Properties.
Under the Shortcut section, use any of the alphabets or numeric keys to give your Volume keys a shortcut. The Ctrl and Alt keys are automatically assigned. So if you type in the S key, the shortcut will, therefore, be Ctrl+Alt+S.
Once you have assigned the desired shortcut, hit Apply > OK.
That's it. You have successfully assigned a keyboard shortcut to the Sound Volume shortcut. And with that, we also conclude this guide regarding the Volume keys fix. Do drop in your views on the same in the comments section below.