The powerful and feature enriched gallery app by Google beholds tons of useful functionalities. If one or two features are found missing in its mobile app, it more than compensates them on its web version. What is even more interesting is the fact that its website supports tons of handy shortcuts as well. Some, like using the arrow keys to view previous/next images are known to everyone. Therefore, in this guide, we won't be looking at these basics shortcuts. Our topic of discussion will be related to some of the lesser-known Google Photos keyboard shortcuts. With that said, here are the required steps. Also, check out important Windows 10 keyboard shortcuts.
Selecting Images using Shortcut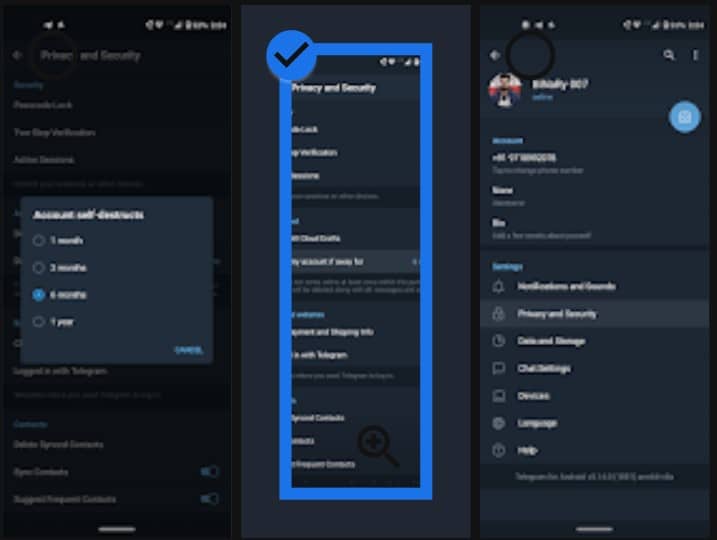 When you hover over an image, you get the option to click on the tick mark and select that image. However, there exists a much simpler way of doing so. With the help of the X keyboard shortcut key, you could select as many images as you wish in Google Photos. On the contrary, to deselect any images use the Esc key and to do so for a single image, click the X key again.
Zooming into an Image
To zoom into any image, all you have to do is press the Z key once. This keyboard shortcut key zooms into any selected image in Google Photos. Similarly again clicking on the Z key will bring back the image to its default size. On that note, also have a look at the steps to create a lens zoom effect on screenshots.
Editing an Image in Google Photos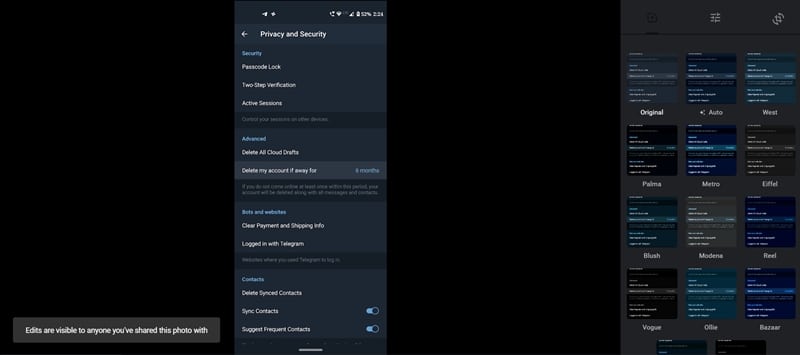 Google Photos website also holds some editing capabilities. For example, you could apply 13 different filters, do basic Pop, Color and Light adjustments or carry out the Crop and Rotate functionalities. Although you might be using these edits for ages, not many of you might be aware that the same could be done via a shortcut. To edit any image in Google Photos, simply use the E keyboard shortcut. Pretty useful, isn't it? talking about filters, see how to apply a color filter to Windows 10 screen.
Search an Image in Google Photos

With such a plethora of images stored, it really becomes a pain-taking effort in searching for the required image. This is where the Search feature comes in handy. But rather than moving your cursor over to the Search field and clicking it, you could use a handy shortcut for the same. Just use the forward-slash (/) keyboard shortcut and start your Google Photos search.
Rotate an Image with a Keyboard Shortcut
Rotating an image requires quite a lot of effort if you are using the Photos website. First off, select the image, then head over to Edit, search for the Rotate option and then carry out said task. This is asking quite a lot for performing a simple task. Fortunately, there exists a keyboard shortcut for that as well in Google Photos. This could be done using the Shift+R key combination.
Don't Miss: How to edit, rotate, convert and resize images in Dolphin
Auto Edit an Image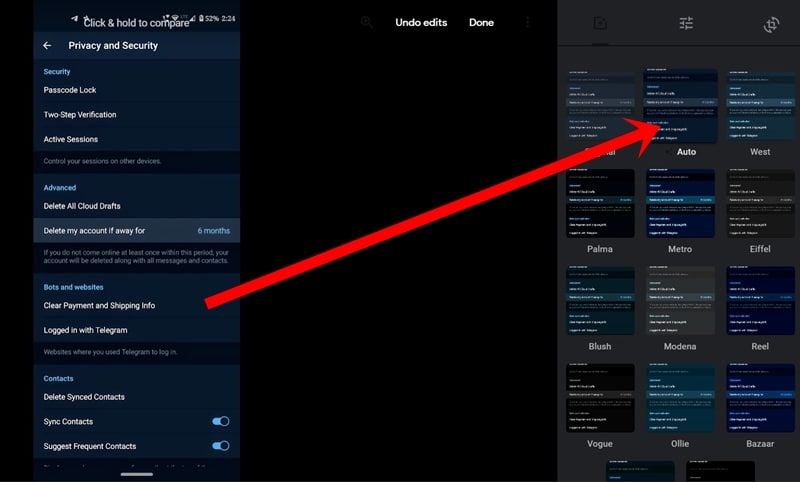 For the lazy few, Google Photos provides an auto-enhanced mode. It automatically applies the best suitable filters on the desired image. You could access this filter from the Edit menu. However, there exists a shortcut for that as well. Use the E key to go to the Edit menu and the A keyboard shortcut to apply the Auto filter.
View Image Information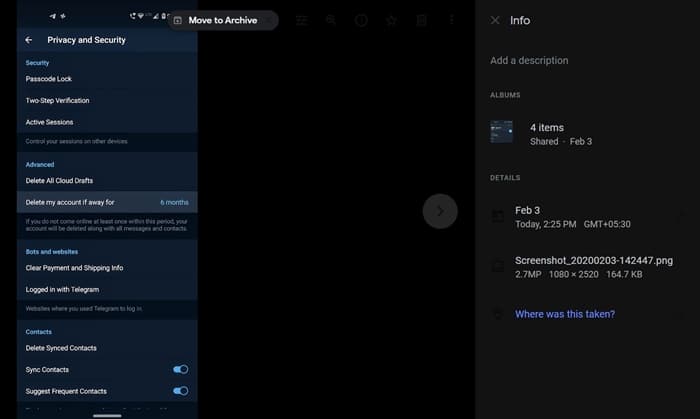 All clicked images have associated EXIF metadata. EXIF stores important information regarding that image like the date, time, location, etc. To view this information of any image in Google Photos, simply use the I keyboard shortcut.
Archive an Image in Google Photos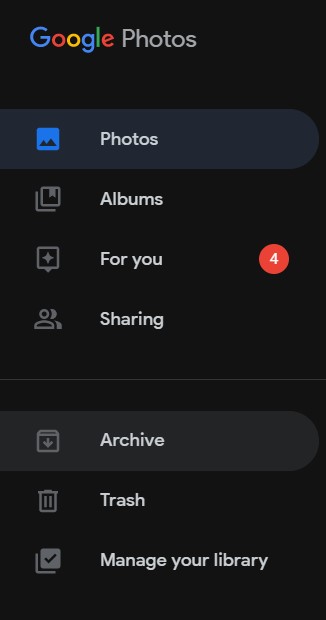 Similar to other apps, Photos also allows for archiving of images. Once you do so, it gets hidden from the normal view (although the same could still be accessed via the Archive and Albums section). If you wish to archive any image in Google Photo, hit the Shift+A keyboard shortcut. If you want to view an archived version of a website, you should view the cached copy or old version of a website.
Download an Image
To download any image, take the help of the Shift+D shortcut. If you have selected more than one image, then they will get downloaded in a compressed ZIP or RAR format. You should also read our guide on how you can preview and extract a file inside a Zip file in Google Drive without unzipping it.
View Original
If you have made some modifications to your image, and wish to compare it with the original copy, just press and hold the O key. It will show you how the image looked initially, without any modifications. This view will only be available until you have pressed the O key.
So these were some of the useful Google Photos keyboard shortcuts. If these shortcuts are too difficult for you to keep a tab on, just use the Shift+? key combination and you could see all the above-mentioned shortcuts on one single screen.
Read next: 60 Useful Google Chrome Keyboard Shortcuts