One of the pretty useful features of the Play Store is the Reviews section. Nothing quite glaring to brag about but it does its job pretty well. Any game or app you are about to try out, the Reviews section is probably the first place to head to. This gives us a complete understanding of that particular app, its pros and cons, and related features.
And since the Play Store has added to filter reviews based on Positive, Critical, and 1 to 5 stars, things have become even easier for us. And now this section has been blessed with another useful feature. Google has added a new separate section for Reviews in the Play Store. Here is everything you should know about. Also, here are the steps to let you family and friends enjoy your Play Store purchases.
Play Store's New Reviews Section
Before we go ahead with further discussions, here is how you could access the new Reviews section in Play Store.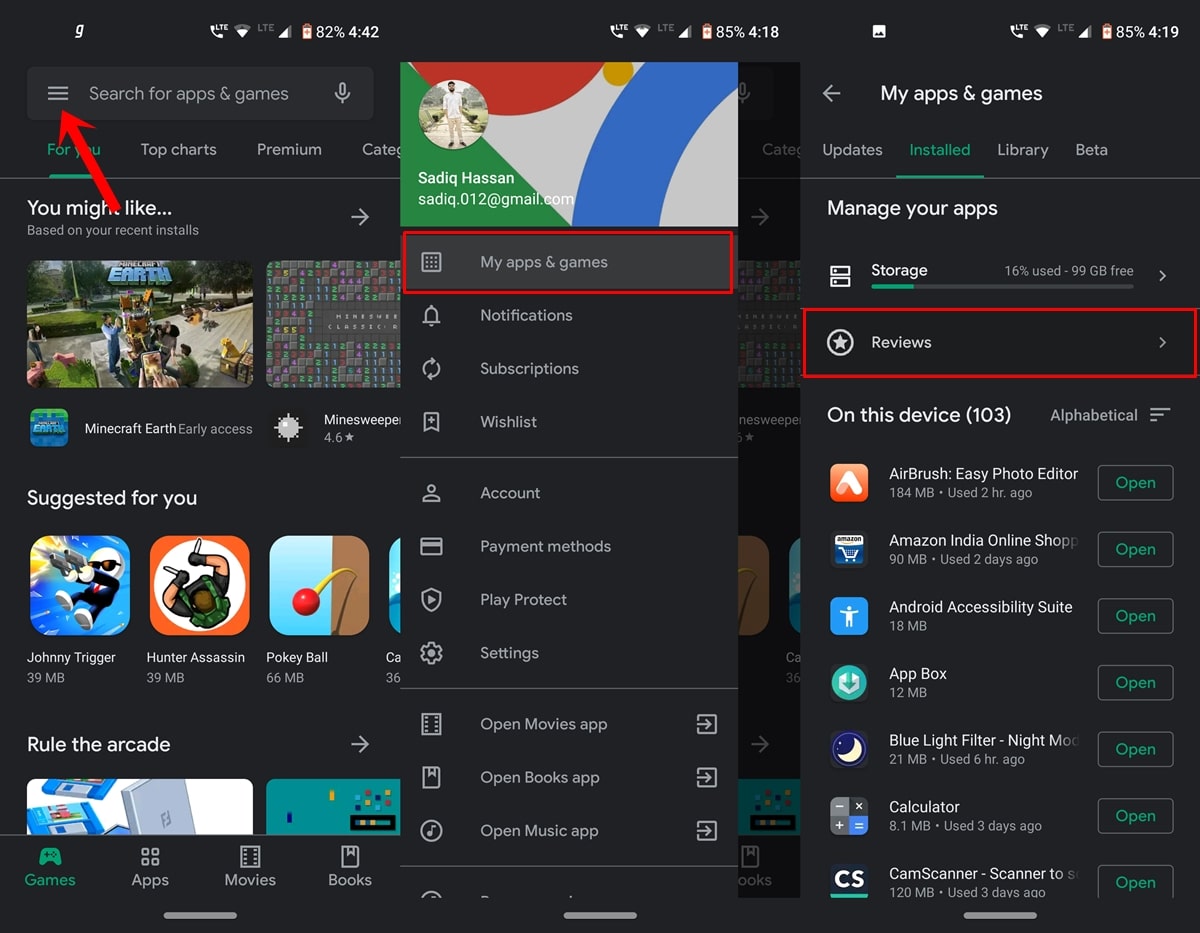 Open the Play Store app on your Android device.
Tap on the hamburger menu situated at the top left and go to My apps and games.
Next, head over to the Installed tab and there you could find the new Reviews section of the Play Store.
There you will find two tabs. The first one is the Unreviewed tab that shows all the apps that you haven't yet posted a review about.
Whereas the Posted section lists all the reviews that you posted to date.
Don't miss: How to Buy Apps and Games from Google Play Store
There are a few things that might confuse you. First of all, this section is situated in the Installed section. In theory, the Reviews section should then only have shown the reviews of the apps that are currently installed on your device. But in practice, that's not the case. Although not much of an issue, then it would have made much sense if these reviews of uninstalled apps were located in the Library tab of Play Store (as it holds all your non-installed apps to date). Talking about apps, don't forget to check out these cool apps for couples for Android.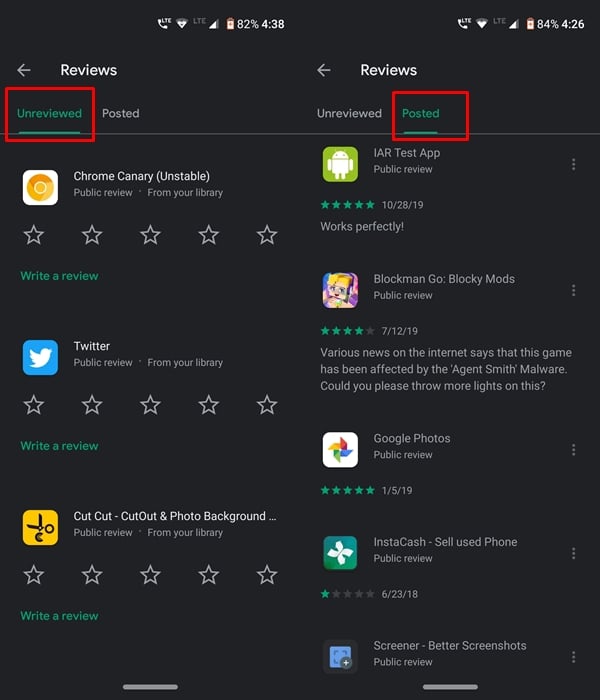 Another thing worth considering is the fact that there is no option to sort these reviews. These reviews are automatically organized, with the last posted review occupying the top spot. You couldn't sort it alphabetically or use the search bar to find out a review about any particular app. Scrolling seems to be the only viable option till now.
So this was all about Play Store getting a new Reviews section. Let's just hope these caveats get rectified in the next update. Furthermore, we would love to hear your views on the same, down in the comments section below.
Read next: How to Play Google Assistant Games