When you're signed in with your Google account on YouTube, the service tracks and records your watch history. This isn't necessarily a 'bad' feature since it helps you see what you watched. However, YouTube gives you the option to pause watch history. With this feature enabled, YouTube will not keep any video you watch in the watch history. Well, at least you will not see the videos you watch when the option is enabled.
Thus, if you share your device with others, then this might be a useful feature to use if you don't want others to view your watch history. Keep in mind that this feature isn't meant to replace the incognito mode on the YouTube app. Therefore, if you're looking to view videos privately, do not mistake the pause watch history option with the incognito mode. Nevertheless, let's check out how to pause watch history via the YouTube app on Android.
Pause Watch History on YouTube app
Check out the steps below to pause watch history in the YouTube app.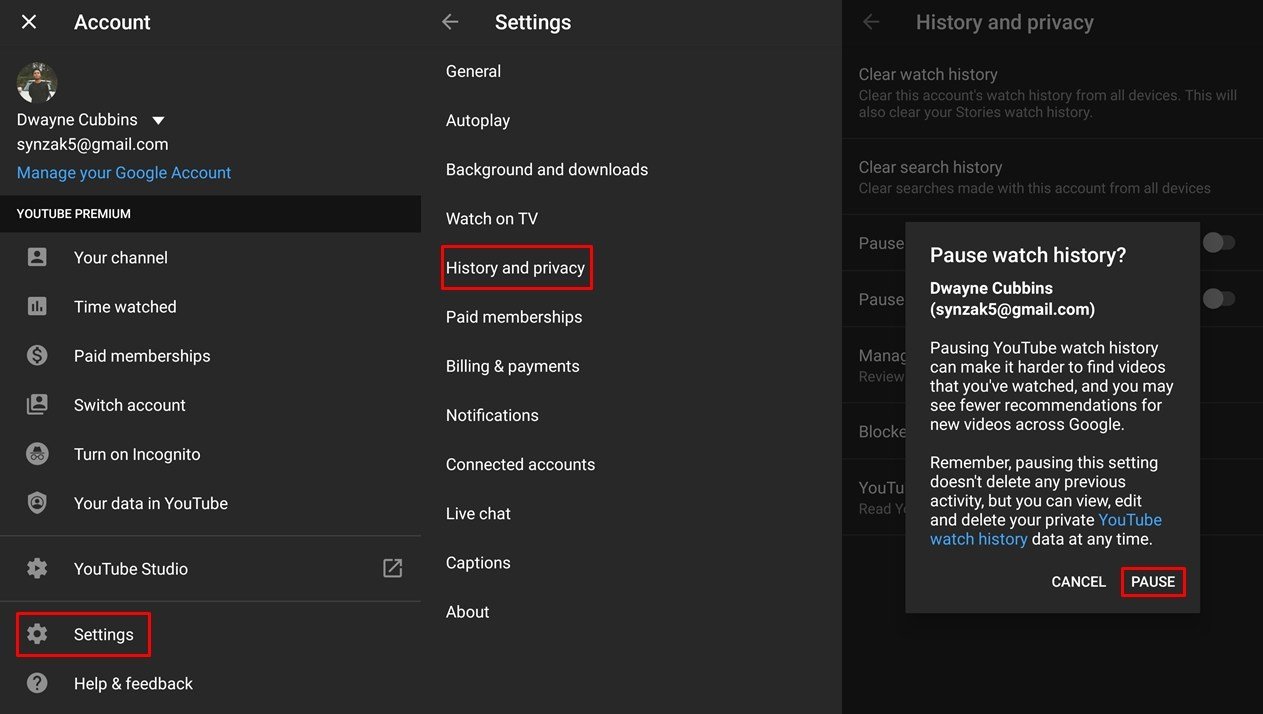 Launch YouTube on your Android smartphone.
Tap on your Profile icon located at the top right of the screen.
Now tap on Settings.
You should see an option called 'History and privacy'. Tap on it.
Toggle on the Pause watch history.
A pop-up message will appear. To confirm your action, tap on PAUSE.
Once you've enabled the option, you will no longer be able to see the videos you watch. Moreover, doing this will also limit YouTube from understanding the type of videos you watch. Hence YouTube's algorithm will not be able to recommend videos that you might like based on the videos you watch.
For this reason, we'd suggest using the option for a limited time and only when you really don't want videos to show up in your watch history. Although, if you aren't worried about YouTube recommending random videos, then enabling this feature will not be a problem at all. Additionally, you can even pause search history as well. To do this simply toggle on Pause search history below the Pause watch history option. This will prevent any searches you make on the YouTube app to appear in your search history.
Check out: TubeBuddy: A Tool Every YouTuber Should Use
Will this delete all history?
Fortunately, no. Enabling the pause watch history option in the YouTube app will not delete or remove your previous watch history. It will only prevent videos you watch you watch while the option is enabled to not show up in your watch history on YouTube. In case you toggle off the feature, any video you watch will show up in your watch history once again. So you can toggle on and off the feature whenever needed.
You may also like: