It seems that software companies everywhere are bent on emulating the look and feel of text on paper on the screens. From Microsoft to Google and Apple, everyone is making the interfaces on their respective operating systems more and more white. As they do so, they also realize that a certain section of the user base likes darker backgrounds. Not only can it look more appealing to some but it is also easier on the eyes. This is why many prefer to call dark mode as night mode. If you want to enjoy a night or black theme by forcing dark mode on all websites, here's how you can do that on Chrome, Firefox, and Edge browsers.
Operating systems can be changed, but what about websites? Websites have always been mostly white. And there are so many of them that expecting them all to have their own implementations of a darker interface is unreasonable. But there are ways to enable dark mode on browsers like Google Chrome, Mozilla Firefox, and Microsoft Edge for all websites. In case you don't know how you can view saved passwords in Internet Explorer, Chrome, and Firefox, please read my guide.
Enable Dark Mode on Microsoft Edge
Edge is the default browser that comes with Windows 10, along with Internet Explorer but that's hidden inside somewhere. Edge has come a long way since its inception and it even has a dark theme built-in. Like many modern Windows 10 apps, you can set the Edge theme to change automatically with the system theme or choose manually between the light and dark themes. The themes don't have any effect on the websites you browse, as they only change the browser's interface color.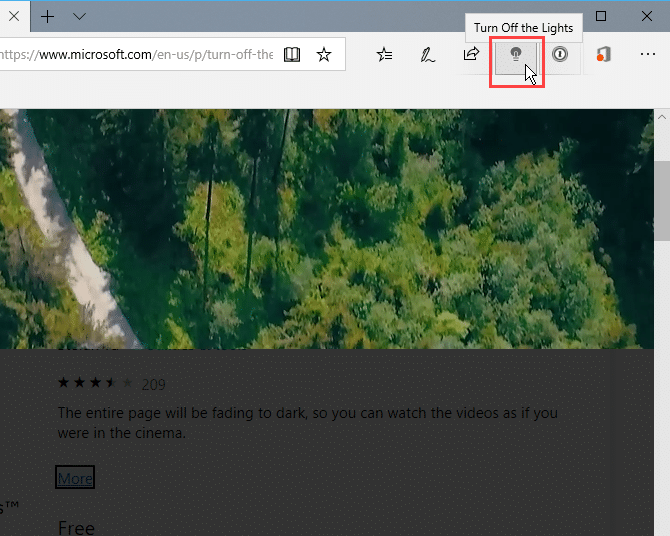 That can be done using the Turn Off the Lights extension though. The extension turns on immediately after you add it. It can be turned on or off by clicking on the light bulb icon on the Edge toolbar. The extension was originally meant to improve online video watching experience but it can be used for making all of Edge dark to reduce eye strain while surfing the web in a dimly lit or darkroom. This is best used with the Edge Dark theme. The dark theme can be enabled on Edge by clicking on the three-dot menu button and selecting Settings. Here, select Dark from the drop-down menu under Choose a theme.
I recently covered a bunch of Microsoft Edge tips that you should check out as well.
Enable Dark Reader on Mozilla Firefox
Like Microsoft's Edge, Firefox has an inbuilt dark theme of its own. It does not change according to your system theme though but that feature will soon be coming to Firefox. The Firefox Nightly builds already support Windows 10 theme but nightlies aren't stable. So in the meantime, you'll have to make do with the built-in Firefox dark theme. You can switch to the dark theme by clicking on the hamburger menu button on the right and then selecting Customize…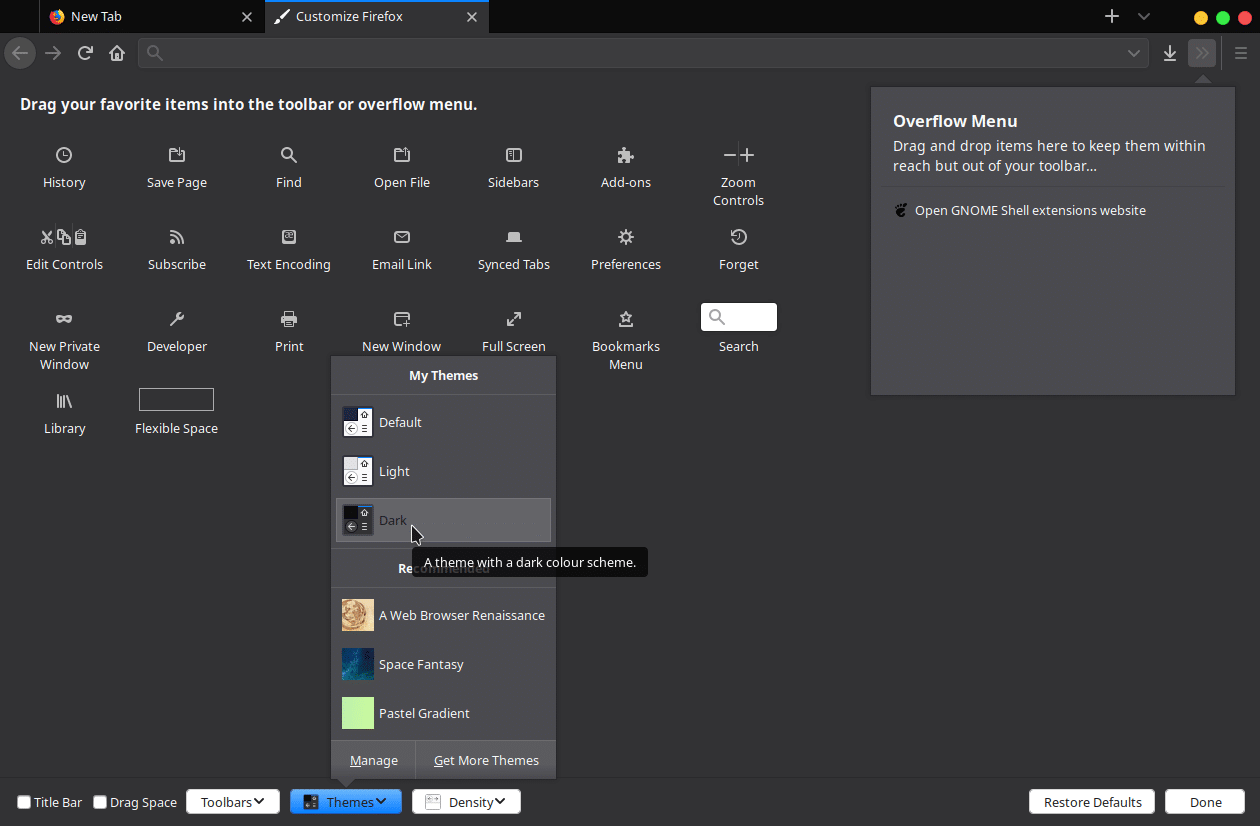 Click on the Themes button at the bottom and a menu appears with a few inbuilt themes as well as any themes you may have installed. Select the Dark theme here. This only changes the browser interface though. To get a complete night mode with dark websites, you'll need to install the Dark Reader. It is an extension that basically inverts the colors on web pages. But you can customize settings like brightness and contrast and either invert or not invert colors on certain sites you specify. You can also set hotkeys for specific sites to toggle Dark Reader on and off for those sites only.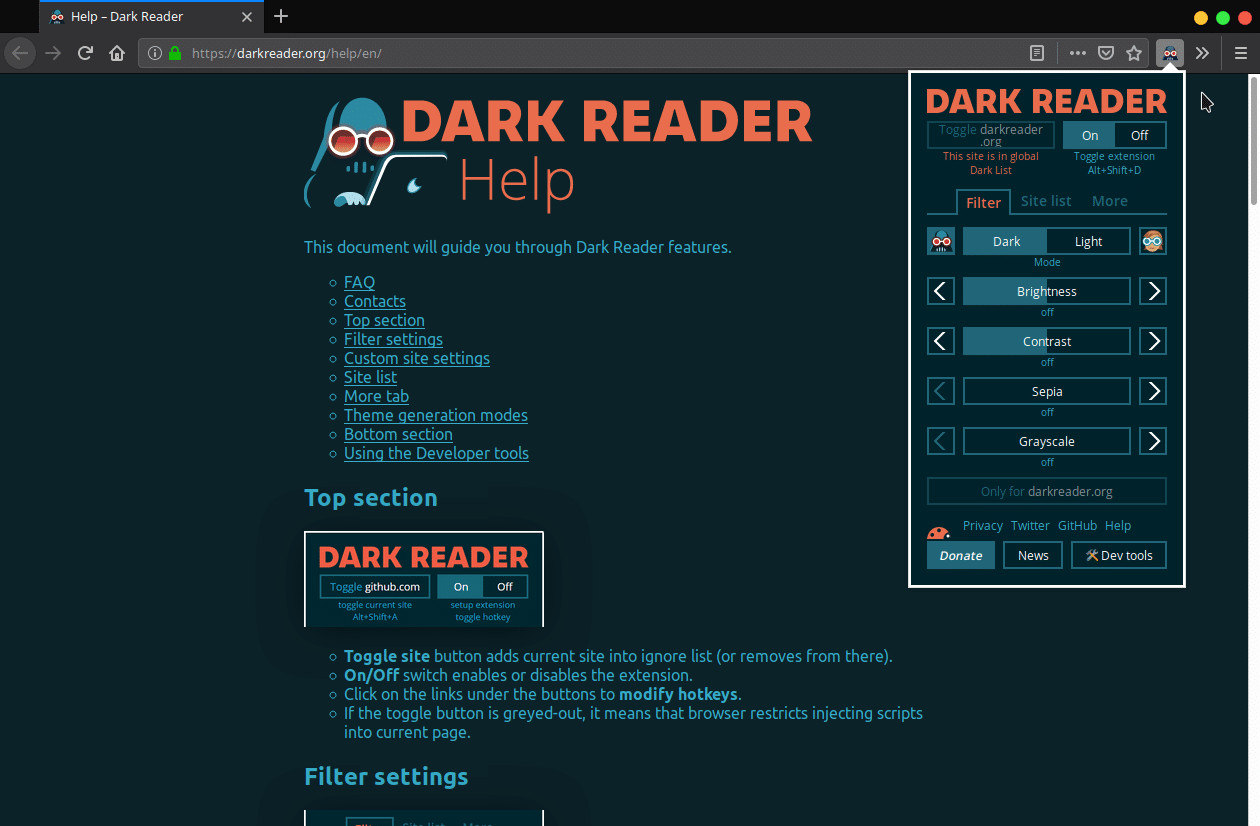 Enable Dark Mode on Chrome
Google Chrome does not have any inbuilt themes other than the default one. So to get the browser's interface dark, you can use any of the quality dark themes on the Chrome Web Store. A personal favorite of mine is Material Dark by Stanley Lim. As for turning web pages darker, you can use the Dark Reader extension mentioned above for Mozilla Firefox.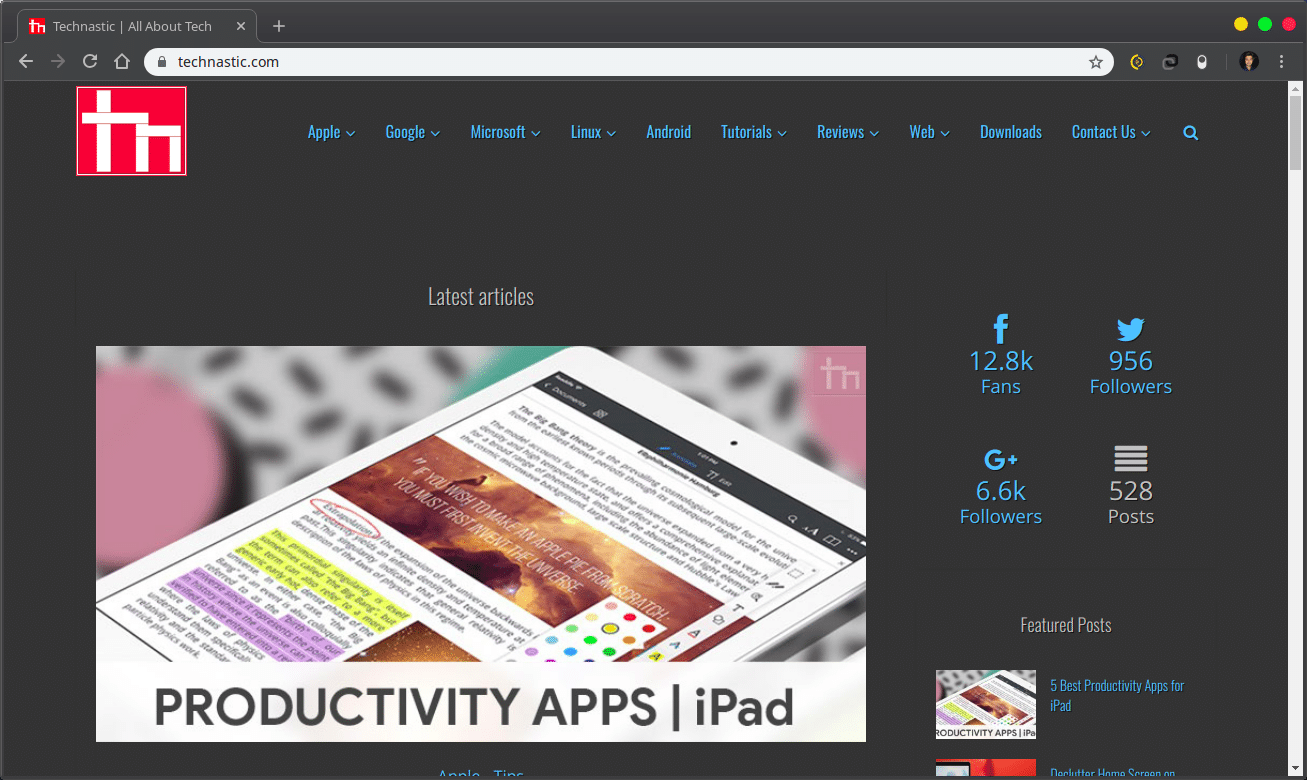 Or you can use the Dark Mode extension which is even simpler to use. It simply adds an On/Off switch or a vertical toggle in the browser's toolbar. If you right-click on it and select Manage Extension… and then click Option, you can also switch between different dark themes. This extension is also available for Mozilla Firefox. So, you have successfully enabled dark mode for all websites on Google Chrome. It's time now to learn how you can enable offline browsing in Google Chrome.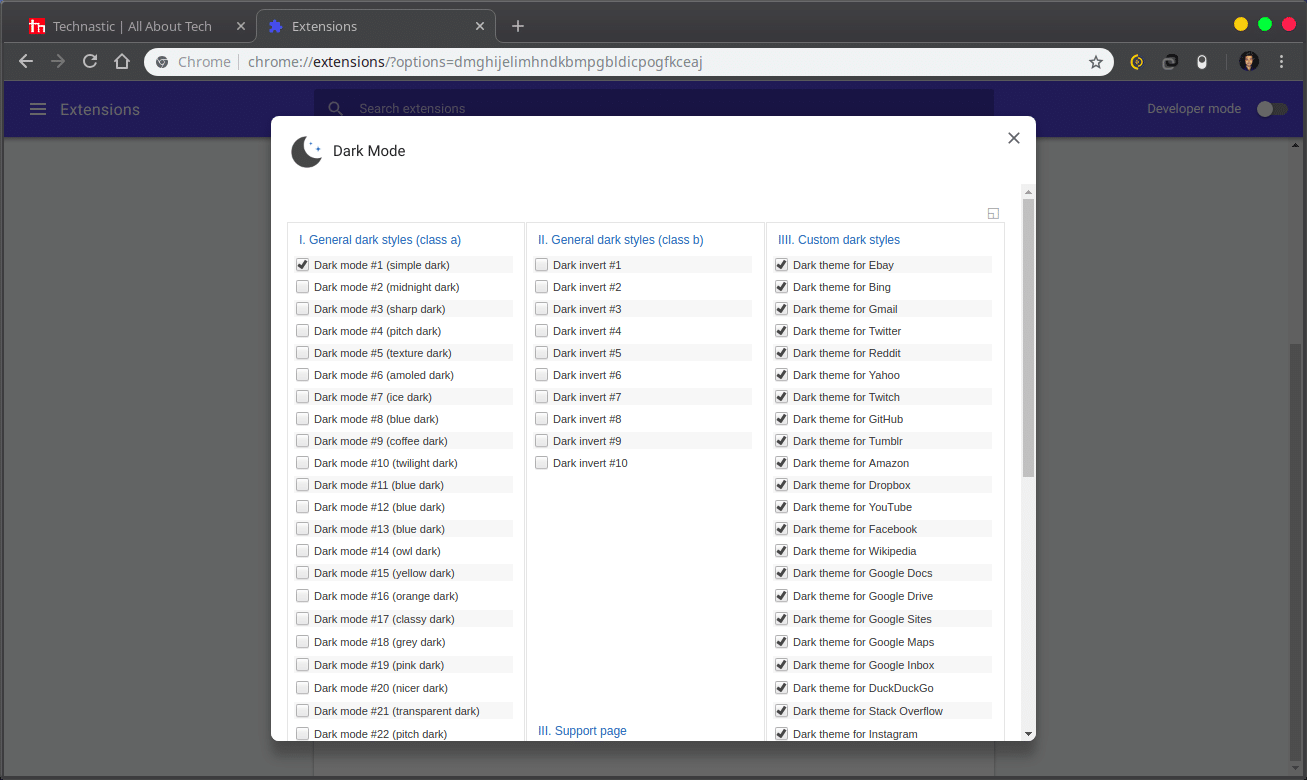 Read Next: Manage All Google Chrome Tabs Easily with OneTab