One of the major complaints that every Android user has for long is the absence of a default clipboard manager. Till now, your Android device is capable of handling the most recent copied material on the clipboard. And that is it. You cannot preview or paste any of the earlier copied texts. Well, in fact, you even can't act on the last copied content. That is, modifying, editing or deleting the clipboard content is just not possible.
Though there exist various clipboard manager apps for you to try out, yet I feel quite a skeptic in trying out those. This is because I'm quite not into sharing my personal content with any third-party app. A clipboard is one area where I end up pasting quite useful content, right from my OTP to passwords as well. And a third-party app getting acquainted with these contents is just not acceptable, at least in my case. So in this guide, I will show you the steps to access the default clipboard manager app on your devices. On that note, here are the steps to use Windows 10 Clipboard History
The Default Clipboard Manager
The default word, in this case, holds true for all Android One, Pixel and One Plus devices. Although this workaround will work in every Android device, yet the default keyword may or may not hold true in some scenarios. The reason? Well, we would be trying out these steps using the de-facto keyboard app on the majority of Android devices. The app, in the above-mentioned devices, comes as a default keyboard app and hence you could easily access the default clipboard manager. On any other Android device, you could download this keyboard and try out its clipboard manager feature. Also, here are 10 Google Chrome Keyboard Shortcuts Every User Should Know.
Steps to Access Clipboard Manager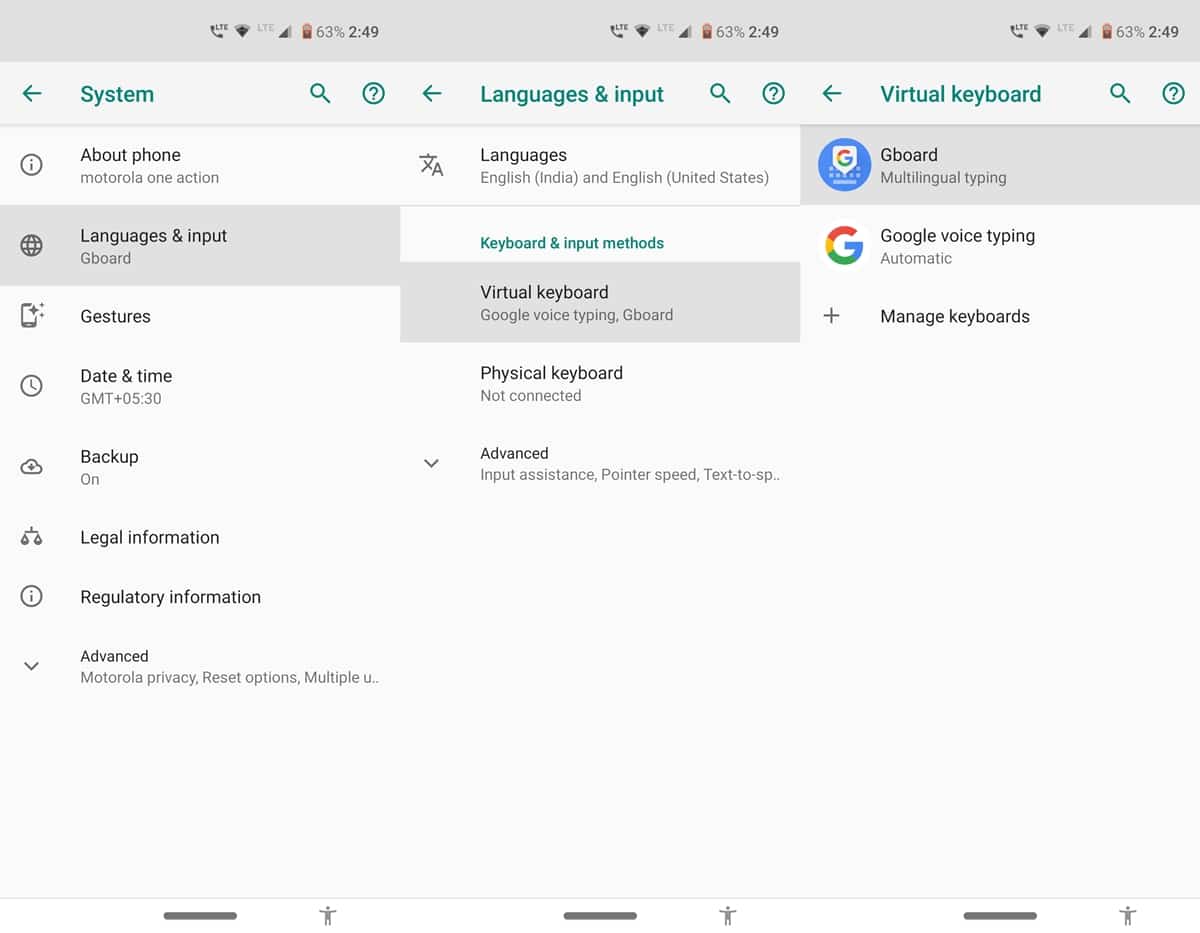 Head over to the Settings menu on your Android device and navigate to System.
Go to Languages & Input > Virtual keyboard.
If it is set to Gboard, well and good. Otherwise, download the Gboard app from the Play Store and set it as the default keyboard app.
Once done, open any text field to make the keyboard pop up. Now tap on the three horizontal dots present at the top-right bar. 
Tap on Clipboard and simply enable the Clipboard toggle. That's it. You have enabled the default clipboard manager on your Android device.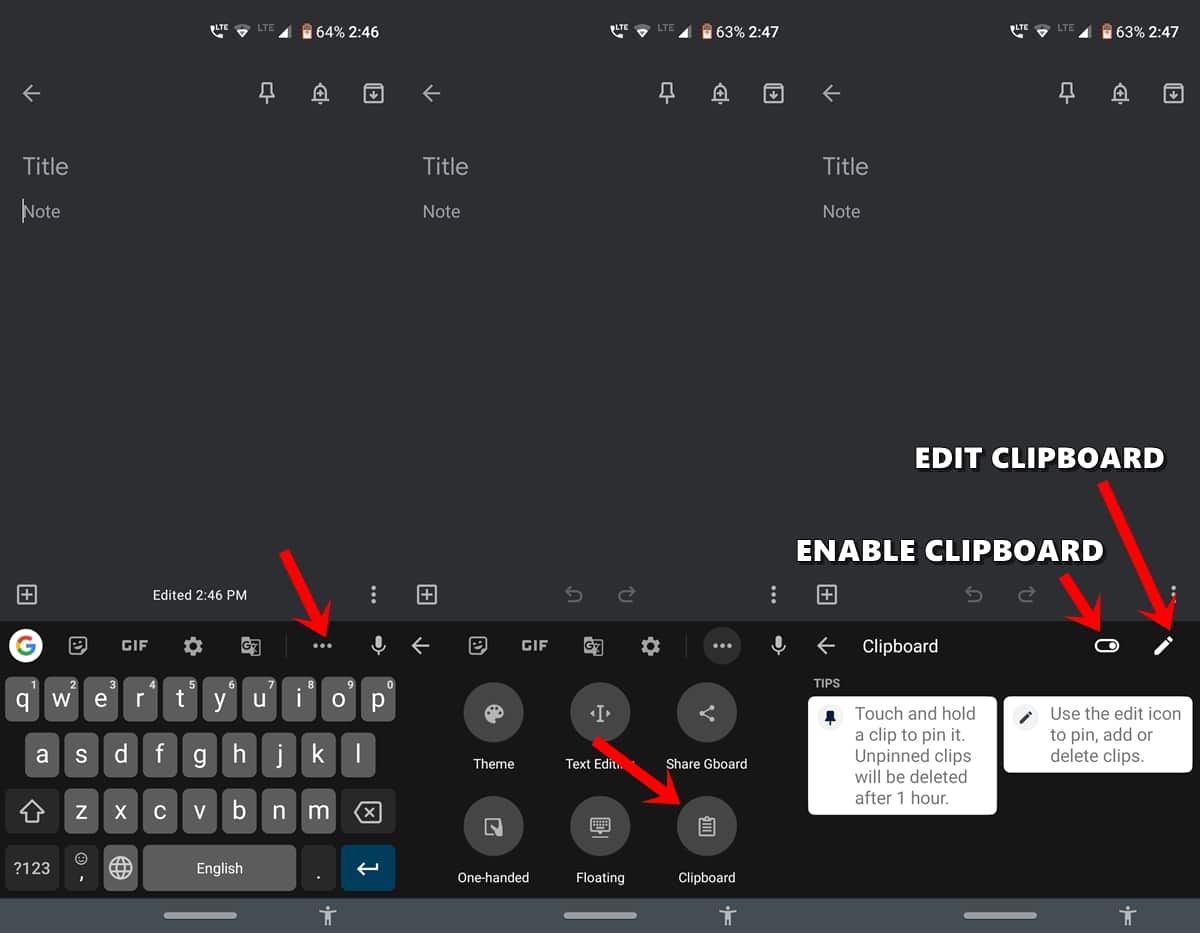 From now on, every content you copy will be stored here. Tap on the Edit icon to modify any of the stored clippings. This allows editing, deleting or even pinning any of the clips. The last option will make your clippings permanently stick to the clipboard until you manually remove them. I like to pin most of my important clipboard contents easier access. Moreover, tapping on the plus icon lets you add a new clip right from within that section, as shown below.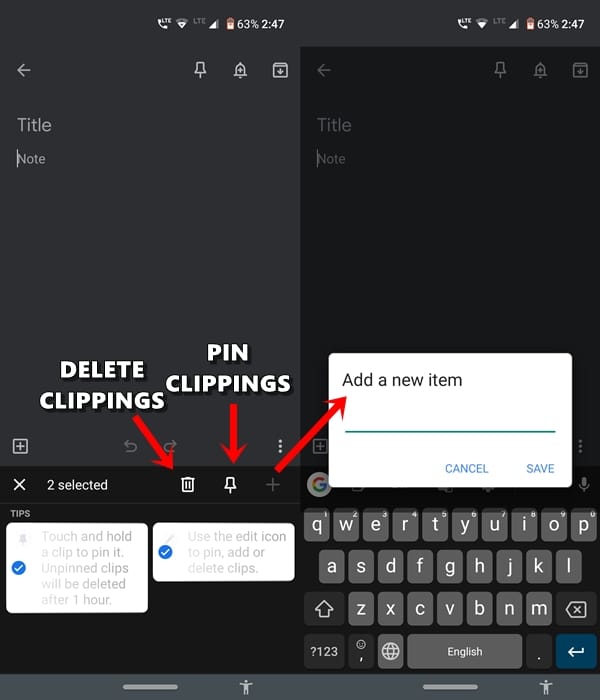 Lastly, you wish to use this default clipboard manager quite a lot, consider moving it to the top bar itself. just drag and drop the clipboard icon over to the top bar and replace it with any of the desired options (see below image for reference). All in all, a pretty useful default clipboard manager, that many of you might not have been aware of.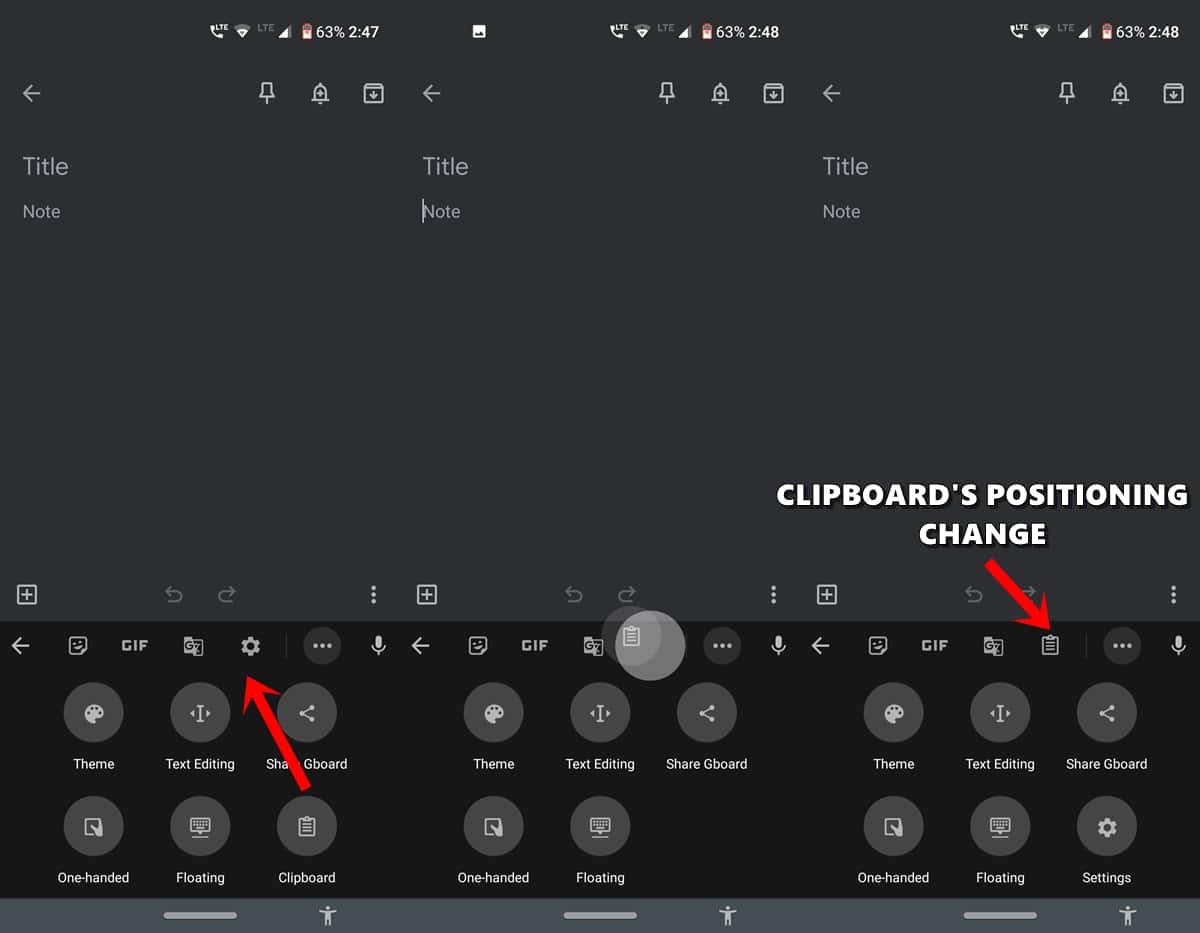 Wrapping Up
Many of you might agree to disagree that since it's an app downloaded from Play Store, how could it qualify for a default clipboard manager or keyboard app in the first place. Well, as already mentioned, the Gboard app is the pre-installed keyboard app in most devices. So the default criteria stand in this scenario.
And as far as other devices without the native Gboard app are concerned, well I would still prefer to download and try out Gboard's default clipboard manager rather than any other available on the store. This is because, if given a choice, I would only prefer to let Google have access to my clipboard contents rather than any letting any other third-party developer do so.
What are your views on this default clipboard manager app? Share your opinions with us in the comments section below.