Apple has stepped up its camera game big time with the iPhone 11. Previously, the Pixel 3 was considered to be the best camera phone for images. However, Apple has caught up in computational photography and the  iPhone has arguably the best cameras on any phone. And if you've got the latest iPhone or any other iPhone for that matter, then you might want to take a look at some photo editing apps to edit the photos you take.
There are a ton of photo editing apps for iOS devices that can help you edit images on your iOS device. And to make things easier for you, we've listed the top 5 photo editing apps for iOS at the moment. These apps allow you to make quick edits or even take your editing game to the next level. If you're a Windows user, then you should check out these 3 awesome photo editors for Windows 10.
Adobe Lightroom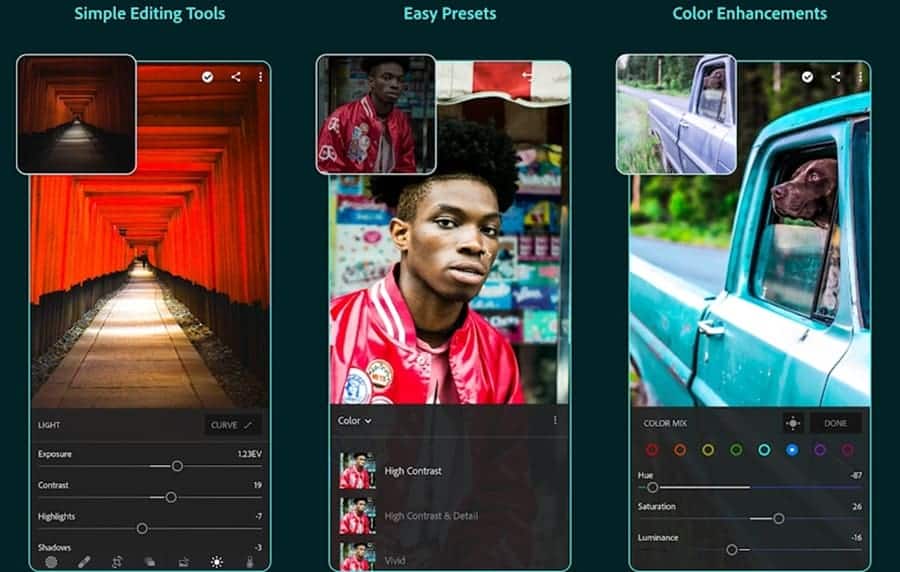 If you're into photo editing, you've probably already heard of and used Adobe Lightroom. The Lightroom mobile app isn't as feature-packed as the desktop version. However, it basically allows you to do most of what you'd need to do while editing an image. This includes color correction, exposure adjusting, perspective tweaking, and a lot more. Moreover, it also supports RAW photo editing which lets you have granular control over the final photo. Without a doubt, Lightroom is the easiest and beginner-friendly photo editing app for iOS. Users who have the Creative Cloud plan will also be able to take full advantage of cloud-syncing. And it will also unlock a few premium features that aren't otherwise usable.
Download: Adobe Lightroom
Snapseed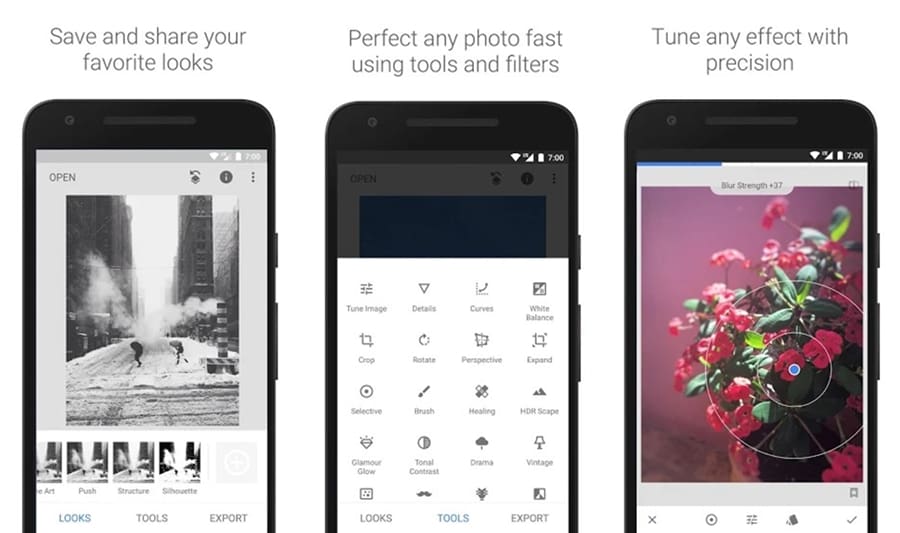 Google's Snapseed application is a totally free photo editing app for iOS and Android. Unlike other photo editing apps for iOS, there is not a single in-app purchase you have to make. Snapseed does support editing RAW images and it offers a bunch of tools and options to manipulate images. Of course, it does allow you to make color adjustments and you can use the curve tool as well.
Additionally, you can save your 'presets' or 'filters' and apply them to other images for quick editing. For those who take loads of selfies, the app has a Face Pose and Face Enhance feature too. Therefore, you enhance the eyes, smoothen the skin, and other things. The only possible downside is that the app hasn't been receiving any new major features. Nonetheless, it's a great stable photo editing app.
Download: Snapseed
Affinity Photo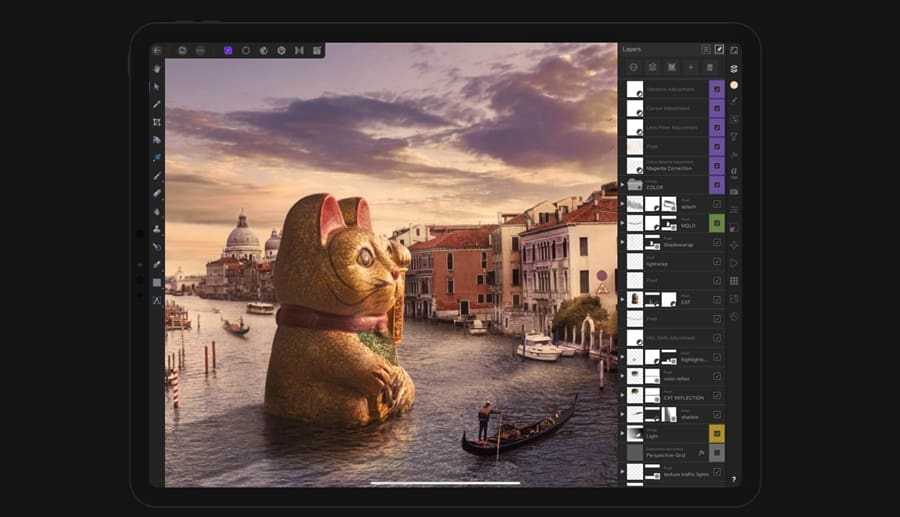 If you're an iPad user looking for an alternative to Photoshop, Affinity Photo is the app you must try out. This photo editing app for iOS packs is a lot of useful features for editing photos on an iPad. Some of the major features include — RAW image editing, Advanced lens correction, Advanced brush engine, and multiple filters and effects. Hence you can basically edit a photo professionally right from your iPad.
Affinity Photo supports multiple different formats including JPG, PNG, SVG, TIFF, and more. Furthermore, it lets users add as many layers as needed. It also comes with iCloud integration which allows users to seamlessly share and backup images. The only caveat is that it is a paid application. But if you're someone who edits images daily, then Affinity Photo is the way to go.
Download: Affinity Photo
Lens Distortions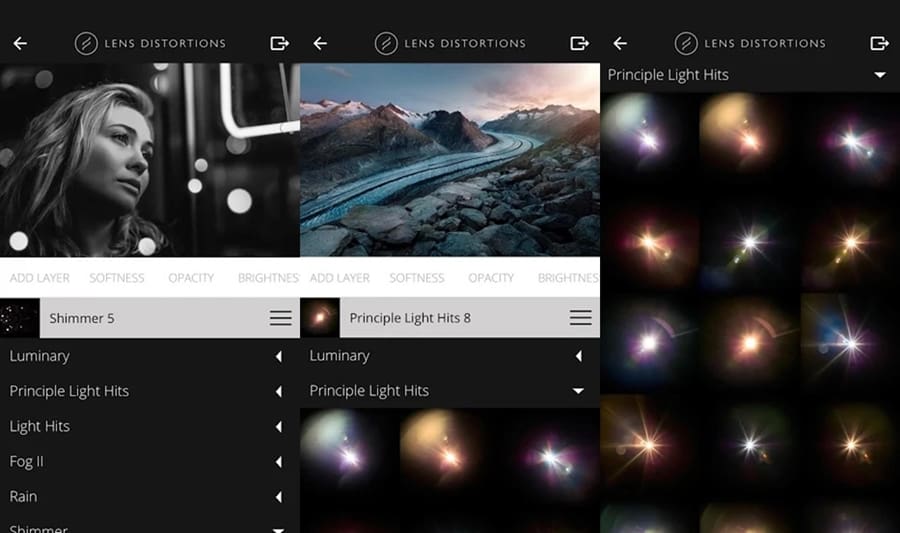 This photo editing app for iOS might not be as feature-rich as some other apps on the list. However, it has something unique to offer that the other apps lack by default. As the name might suggest, the app lets you add a beautiful overlay with light leaks and lens distortions to any image. You can customize the realistic effects according to your preference. And to make an image more 'moody', you can even add rain, snow, and fog effects. Lens Distortion is free to download. However, the free version has a limited set of features and filters.
Download: Lens Distortions
Check out: Best Free PDF Editors for Windows
PicsArt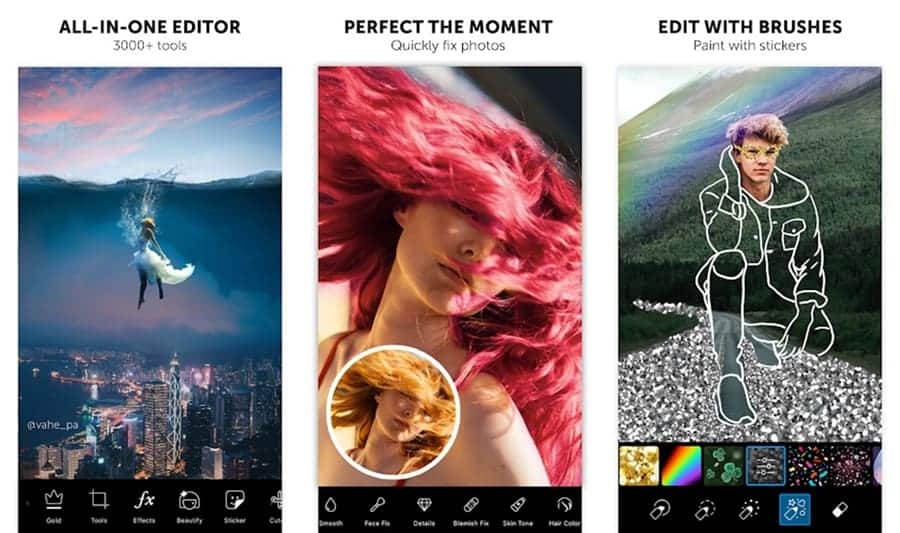 It's hard to leave out PicsArt from any image editing apps list since it's arguably one of the most popular and feature-packed editing apps. The application can be used for simple edits and you could even use it as a Photoshop alternative for certain edits. You can add text to images, control the saturation and brightness, add overlays or filters, and a lot more. Fortunately, most features are free to use. Although, you would have to pay to unlock other features and functions within PicsArt. Additionally, you can use the application to create a beautiful collage with the app. Hence it does away with the need of having to download another app to create a collage. PicsArt also has a collection of stickers that you can add while editing your photo.
Download: PicsArt
Read next: 5 iPad Tips and Tricks That'll Help You Use Your iPad Like a Pro