Whether you know a lot about computers or you only know as little as you can get by with, you recognize what a PDF File format is. It's the document format that has made digital documents widely acceptable. No matter where it was created or using what, a PDF document always looks the same as long as you have software that can read a PDF file. Naturally, PDF is also a popular file format on Linux and there are many PDF Editors on the platform as a result. Here are some of the best PDF editors for Linux, Ubuntu, and other Linux distributions. Try the following PDF editing apps and also check out these best application launchers for Linux.
1. PDF Studio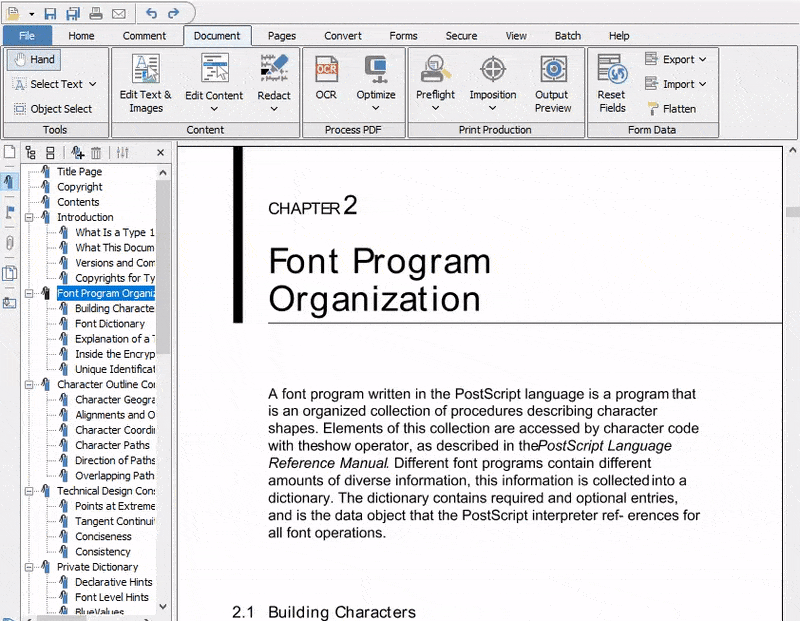 While this list is in no particular order, PDF Studio would perhaps still be in the first position if it was. It's the best PDF Editor you can find not only on Linux but also on Windows or Mac. The only problem is that it isn't free. The standard version of PDF Studio comes for $89 whereas the PRO for $129. For that price, you get to create PDF files, delete or append pages, apply watermarks, fill-in and secure documents.
If you opt for the PRO version, editing is made easier with inline text content editing with reflow. Also, you can create PDF forms, redact text, reduce the size of the PDF file and even manipulate it freely as if it were a word file. These aren't the only features that you get with the PRO version though. There are so many features scattered here and there across the app that it might take a separate article of its own. Unfortunately, there is no free version at all, not even a crippled free version. However, the company does offer a free trial letting users test it out before they decide to make a payment.
2. Inkscape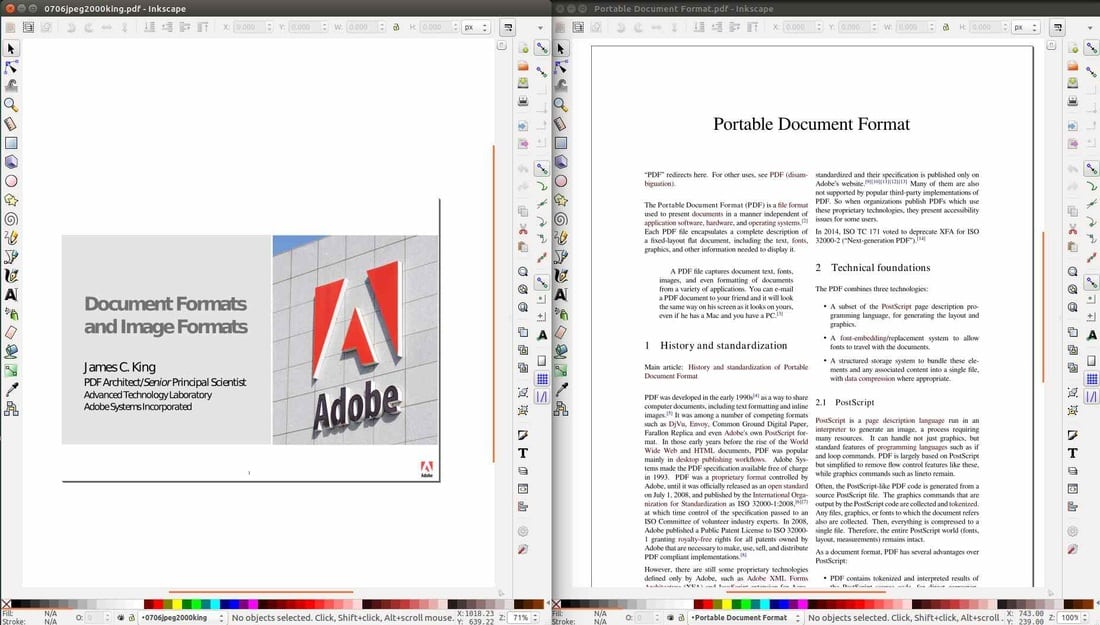 Inkscape is quite a popular name when it comes to viewing or editing pictures but it is also a serious PDF editor. Some of the PDF editing features in Inkscape are not even available on some other dedicated PDF editors unless you pay for the full or Plus version. What you might not like is that the interface is more like Adobe Photoshop or GIMP because it is ultimately a photo editor first. It isn't the most advanced PDF editor out there but it can get the job done if all you want is to edit text or images on a PDF.
Inkscape is available for all three major desktop operating systems:  Windows, macOS, and Linux. It is also completely free to use.
3. Okular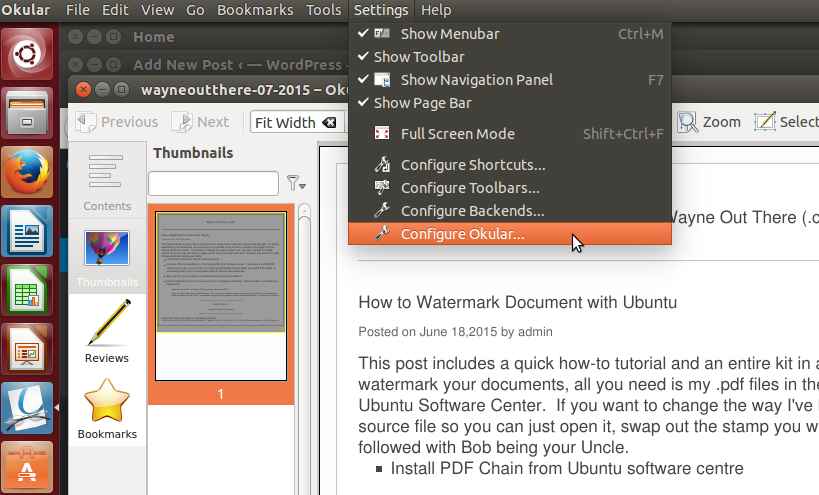 Okular is another popular name in the Linux space when it comes to PDF Editors. It's the default PDF app for a number of Linux desktop environments for it is reliable. Okular isn't as advanced as something like PDF Studio but it covers all the basic PDF editing functions. These include, but are not limited to, adding/deleting text, inline notes, stamps, highlighting, and freehand line-drawing. Moreover, it is perhaps your best choice if you want to annotate a PDF since Okular is also a drawing tool. Apart from being free and open source, Okular is also available on Windows and Mac.
Although you should know that PDF Editing on Okular is a little different. To change text, you have to select it and then make the necessary changes from the clipboard which can be annoying for many people. Once you learn to use it though it is a piece of cake.
4. Sejda PD Editor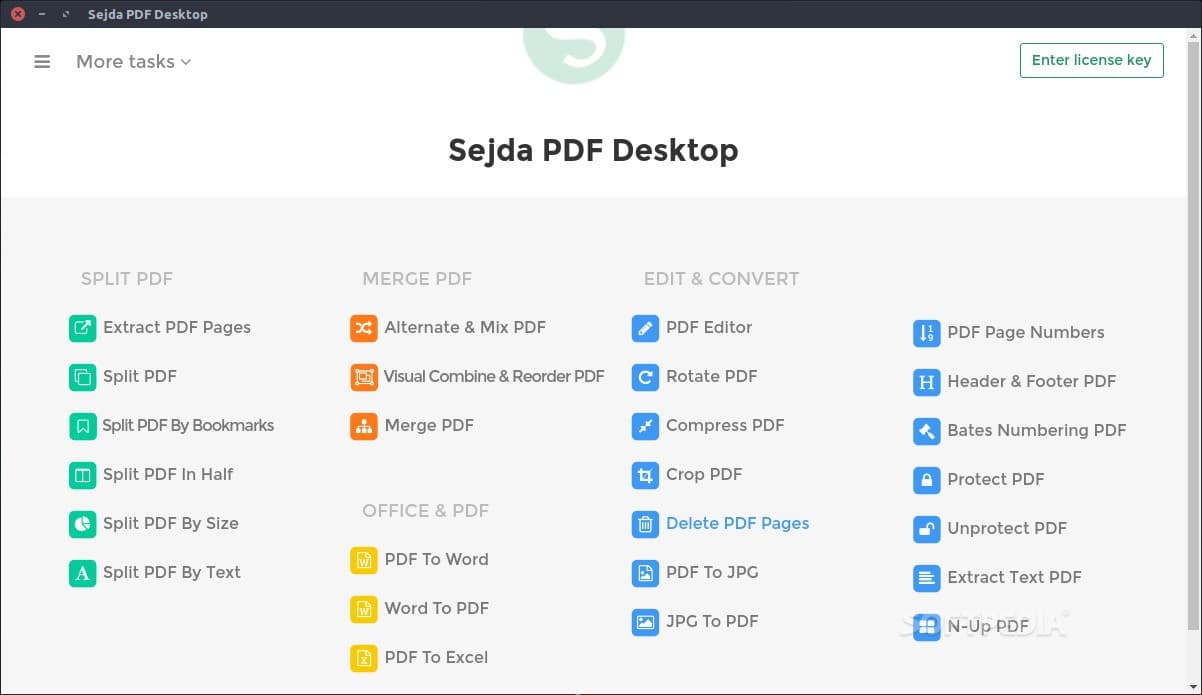 Sejda is not a dedicated PDF editor for Linux but it is a dedicated PDF editor nonetheless. It is a web app or tool instead, accessible via any device as long as it has a browser. Not many PDF Editors will let you edit the existing text on a PDF file. Usually, you are allowed to only add text and edit the added text. Sejda lets you edit the text already present in the PDF file and that might just be what you want to do. Most of all, unlike many other free online tools, it does not add any watermarks to your documents.
To edit a document, simply visit the website following the link below and upload the PDF. You can even just paste the link of the PDF you want to edit if it is already present online. The fact that you don't have to install anything is definitely a plus if you don't often edit documents. If you want though there is a dedicated desktop version available which is basically the online tool wrapped in a window, available offline.
The desktop version has more font styles but doesn't let you add PDF files through URL. Both online and desktop versions can be used to convert PDF files to Word or JPG and vice-versa.
Download Sejda PDF Editor for desktop
5. Master PDF Editor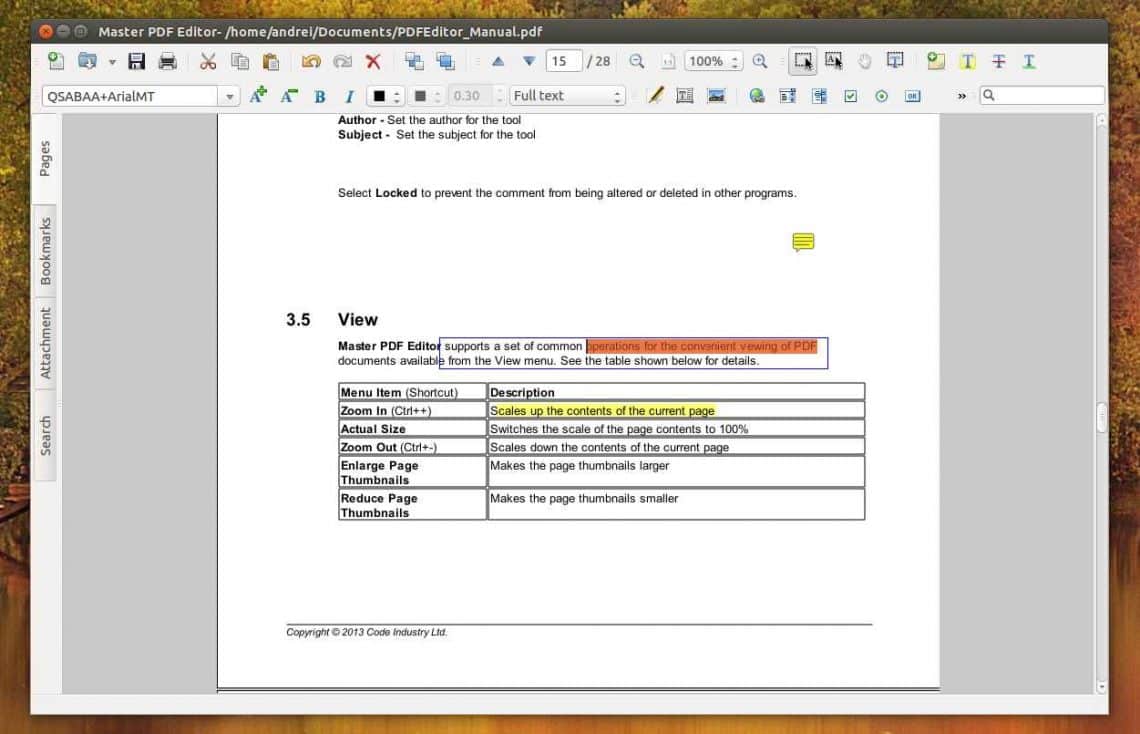 If you couldn't tell from the name, this is another specialized PDF Editor for Linux. Master PDF Editor offers more than just basic functionality like creating PDF files and editing text. PDF Studio and Master PDF Editor share many advanced PDF editing features between them. Annotation of PDF documents, OCR, creating and filling in PDF forms, and digital signatures would be a few examples of such features.
Read Next: Create and Resize Partitions on Linux with GParted