We all know and remember those times when we go online for doing some work and end up opening 10-15 tabs, Youtubing, Netflix, and chilling. This results in a loss of time, energy, and efficiency. It happens more in the case of bloggers as their work is totally online and they get easily distracted as all they have to do is writing. If you own a WordPress blog and are having slow page load issues, you must consider optimizing Font Awesome fonts.
I, as a blogger, have faced this problem myself but every problem comes with a solution. I found the solution to this problem in offline blogging apps. There are some WordPress Blogging apps that work offline and they are very similar to their online version. These offline desktop apps tend to increase productivity, efficiency and they reduce the distraction level.
In this article, I have compiled a list of 8 must-have WordPress blogging apps for Mac users. These apps will increase your productivity for sure. The thing to note here is that some of these apps might not work offline. You should also check out these blogging apps for iOS.
Blogo

Blogo in Mac is an alternative to Windows Live Writer. You will love this little beast if you are blogging on the WordPress platform. The current version of Blogo supports only WordPress but the developer team has promised that they will soon launch support for Tumblr and Blogspot. With Blogo, you can write posts, assign featured images, see the live preview, add images and publish posts directly from the desktop.
Desk

Desk is a Mac App for writers. It supports all major blogging platforms like WordPress, Tumblr, BlogSpot, Typepad. The best thing about Desk is that it saves your draft to iCloud Drive and you can edit it anywhere on the go using your iPhone, iPad or iPod. Desk is priced at $29 but given its features and reviews, it is worth the price. I highly recommend this app for bloggers using Mac OS.
ImageOptim
A good blog post is incomplete without featured image and post images. These images consume a lot of data ranging up to 5 MB which leads to slow loading of web pages. In order to avoid this, you should do a lossless compression of the images you want to add to the blog. Lossless compression reduces the size of the images without compromising on the quality of the images. Suppose if we have to wait for 10-15 seconds for a blog post to load, will we do so? The answer is no. We will definitely move on to other faster web pages.
Nowadays, when the world is moving to smartphones, we should make sure that our blog loads fast. To do so, we have to optimize the image accordingly. Here comes the role of ImageOptim. ImageOptim is a lightweight tool that compresses the image without losing the quality of the images. ImageOptim can optimize almost all types of images. To compress an image, all you need to do is to drag the image and drop it in the ImageOptim workspace and it will do the compression automatically. The best thing about ImageOptim is that it is free of cost.
Camtasia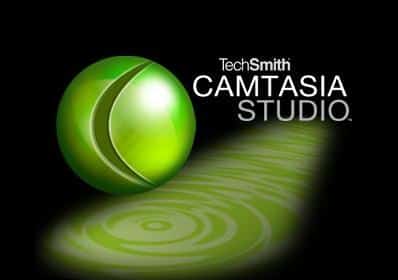 Camtasia is a video app that every blogger must use. Nowadays, video blogging is trending. Users love to see the practical view of the content on the blog. That's the reason bloggers have shifted to video blogging. Camtasia lets you capture video, edit, and publish it. You can use DSLR or your smartphone camera for whiteboard kind of videos but for screencasts you need Camtasia. Camtasia is a paid tool but it is available for a free trial of 30 days.
Snagit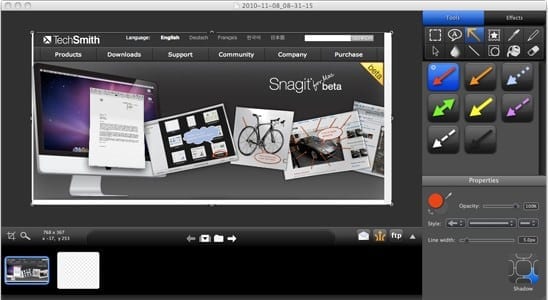 Snagit is a Screenshot taking and image editing tool for Mac. Bloggers need to take the screenshot of various images available online, edit them and save them into multiple formats. Snagit does all this work with efficiency. Snagit for Mac is a premium tool and it is available for a 30 days trail. Once you start using Snagit, I bet you will be hooked up to it.
WordPress App for Mac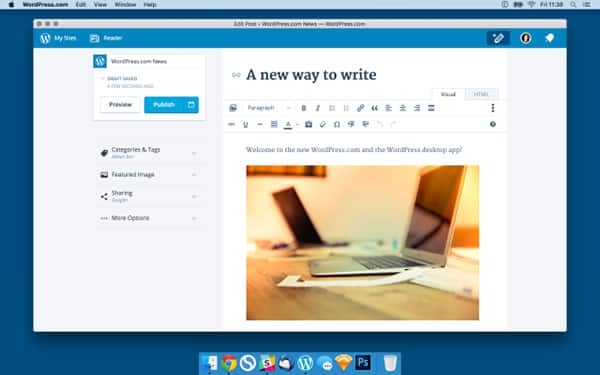 WordPress launched an official app for Mac which supports both WordPress.com accounts and self-hosted accounts. WordPress for Mac works in collaboration with the Jetpack plugin. With WordPress app for Mac, you can perform almost all the functions which you used to in an online version like publishing posts, save drafts, set featured images.
Mac FTP Tool
If you are reading this article then most probably you will have your own website based on the WordPress platform and you will also have servers where this website would be hosted. Now chances are that many times you will be required to login to these servers for making some changes. To make the login process easy, you should use a Mac FTP Tool App. I will recommend 2 Mac FTP Tool Apps: FileZilla and Cyberduck. They both work great, are lightweight and you can also save your FTP login details in the tool for quick login. From a personal point of view, I would prefer Cyberduck but if you have recently moved from Windows to Mac then you should use Filezilla.
Download FileZilla Mac FTP Tool
Download Cyberduck Mac FTP Tool
Integrity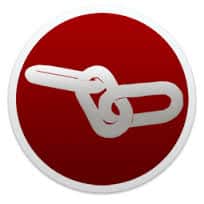 Integrity app for Mac is more like an SEO (Search Engine Optimization) toolkit for Mac OS. Integrity App works for all blogging platforms like WordPress, Tumblr. It checks all the links on your website and shows you the broken links so that you can correct them. Now you may be wondering why to prefer Integrity over Broken link checker plugin? The reason is if you have a huge website then a broken link checker might freeze your hosting while checking for broken links. The best thing about the Integrity app is it is free.
These are the 8 must-have WordPress blogging apps that every Mac user should use to save time to and increase productivity. If are you using some other apps which you think should be included in this list then do inform us in the comment section below.
Read Next: How to Enable SSH on Mac from the Terminal