Getting your iPhone hacked seems like a far-fetched idea, thanks to the tremendous security features Apple boasts of, but it is also true that tech giants like Apple and Microsoft pay hackers a lot of money just to find out ways to hack into their devices. Once they do, these tech giants put all their technical know-how to fix those problems. But being an iPhone owner, there are handful of things that you can do at your own level to protect your phone against hacking.
Given below are a few tips that can help you to protect your iPhone from hackers:
Turn on Find My iPhone
This is actually a crucial step that you can take to ensure the safety of your iPhone against hackers. When Find My iPhone is turned on, you can track your iPhone from any browser using iCloud.com or using the Find My iPhone app. One of the best things about this feature is that if you ever lose your phone or it gets stolen, you can remotely delete all the data it holds.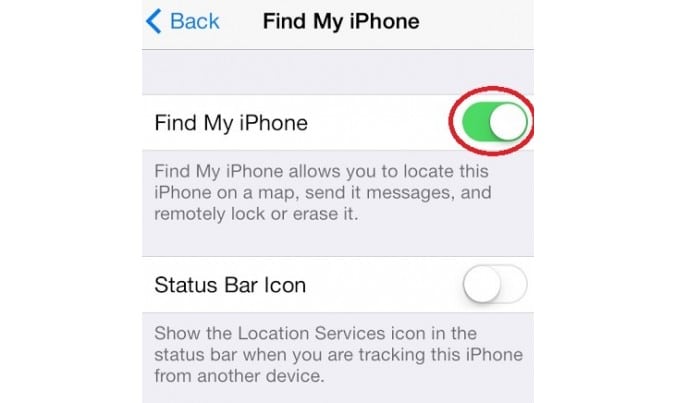 Turning on this feature on your iPhone is simple; all you need to do is head to Settings and select your Apple profile. Then, select Find My iPhone under iCloud and toggle it on.
Use secure WiFi networks
One of the most common and easiest ways in which your iPhone can get hacked is when you do activities on the internet, like accessing your bank accounts, paying bills, logging into accounts and doing other private activities on a public WiFI network. Although using a public WiFi network is not necessarily unsafe, but it's better to not use these networks when you don't really need to. For doing such private online activity, it's strongly recommended to use a private WiFI network, one that you can trust. Still, if you necessarily have to do a lot of work on public networks, then consider buying yourself a subscription to a VPN, which would cast a safety net around your online activity.
Enable two-factor authentication
Apple's popular two-factor authentication is the latest weapon in its arsenal to thwart hacking attempts on your iPhone. It works like this: suppose you get a new iPhone and try to log in with your Apple ID. When you do that, your other trusted Apple devices, like an iPad, will receive a notification and ask for your approval.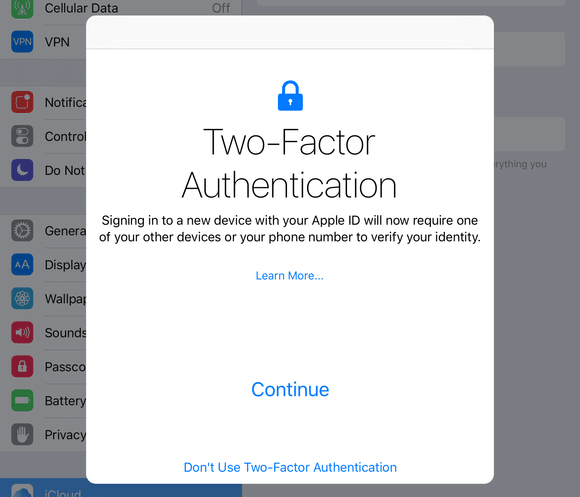 Once you approve, you shall get a verification code on your iPad, which you will have to enter in your new iPhone to start using it. To set two-factor authentication on, all you have to do is head to Settings and then tap your Apple ID profile. Next, select Password and Security and simply turn on Two-factor Authentication.
Switch to a 6-digit passcode
The number of possible combinations for your passcode matters a lot when it comes to the security of your iPhone. If you put a 6-digit passcode, then the number of possible combinations to your passcode becomes significantly bigger, which creates a much-needed hurdle in the path of a hacker. If you've chosen to stick with a shorter passcode, it's time to reconsider your decision for better safety of your iPhone.
Use the "Self-destruct" feature
The name sounds a bit scary, but don't worry, this feature does not literally destroy your iPhone. Instead, it's a handy feature that wipes your phone clean of all its data when it encounters 10 consecutive failed attempts to unlock the device.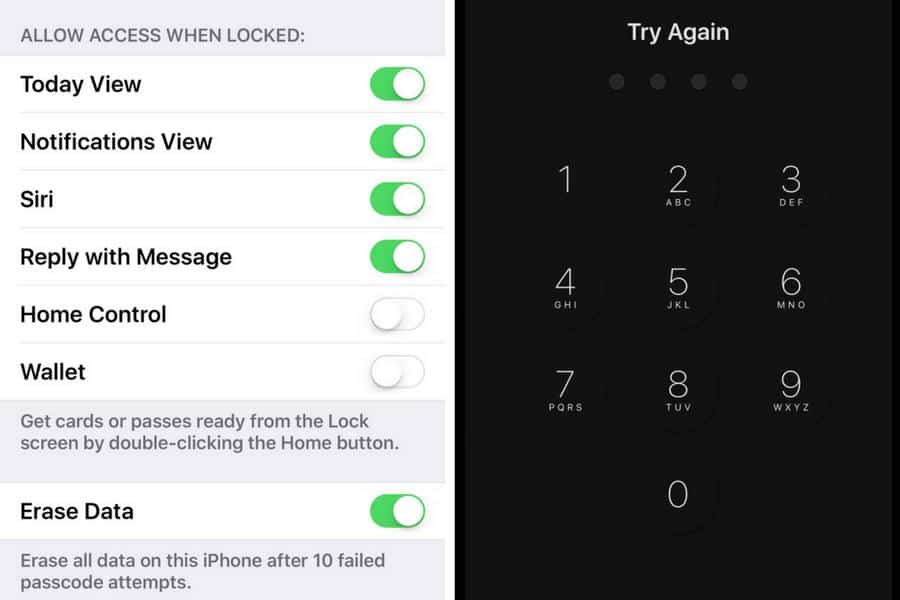 To enable this feature, go to Settings>Touch ID & Passcode and then turn on Erase Data. However, note that one should only consider enabling this feature if one is really very concerned about the safety of the data on their phone. Also, if you have a young kid at your home who likes to play around with your iPhone not knowing what they're doing, then it's better to reconsider turning on this feature.
Use trusted charging stations
You might have come across charging stations at public places like airports and train stations, which help juice up your phone battery quickly. As convenient as they make things for you, they aren't really guaranteed to be legitimate and could allow malicious parties to illegally access your device through a compromised port.
An easy workaround for this is to carry your own personal battery bank which you could use every time you need to recharge your phone battery. Better safe than sorry!
Change your Apple ID at regular intervals
One of the best ways to ensure the safety of your iPhone and its contents is to frequently change your Apple ID. Your Apple ID is really very important in maintaining the overall security of your device. We highly recommend changing and creating a new Apple ID every six months to ensure maximum security. Changing your Apple ID password is very simple too; just go to Settings and tap your Apple ID at the top of the screen. Then, head to Password and Security and then tap Change Password.