Whether you like it or not, and data shows most people don't, Windows 10 is here to stay. Microsoft won't be selling any new operating systems but continue to keep improving Windows 10. Sooner or later you'll probably have to get yourself familiar with the latest Windows. You'll probably first want to know which version of Windows 10 to get. Even if you have been using Windows 10 for a while, it is quite different from Windows 7 and 8, despite being a hybrid of the two, philosophically. We have been sharing some useful Windows 10 tips over time if you haven't checked them out yet. Here are 5 more that might just make your Windows experience better.
1. Easily launch multiple instances of a program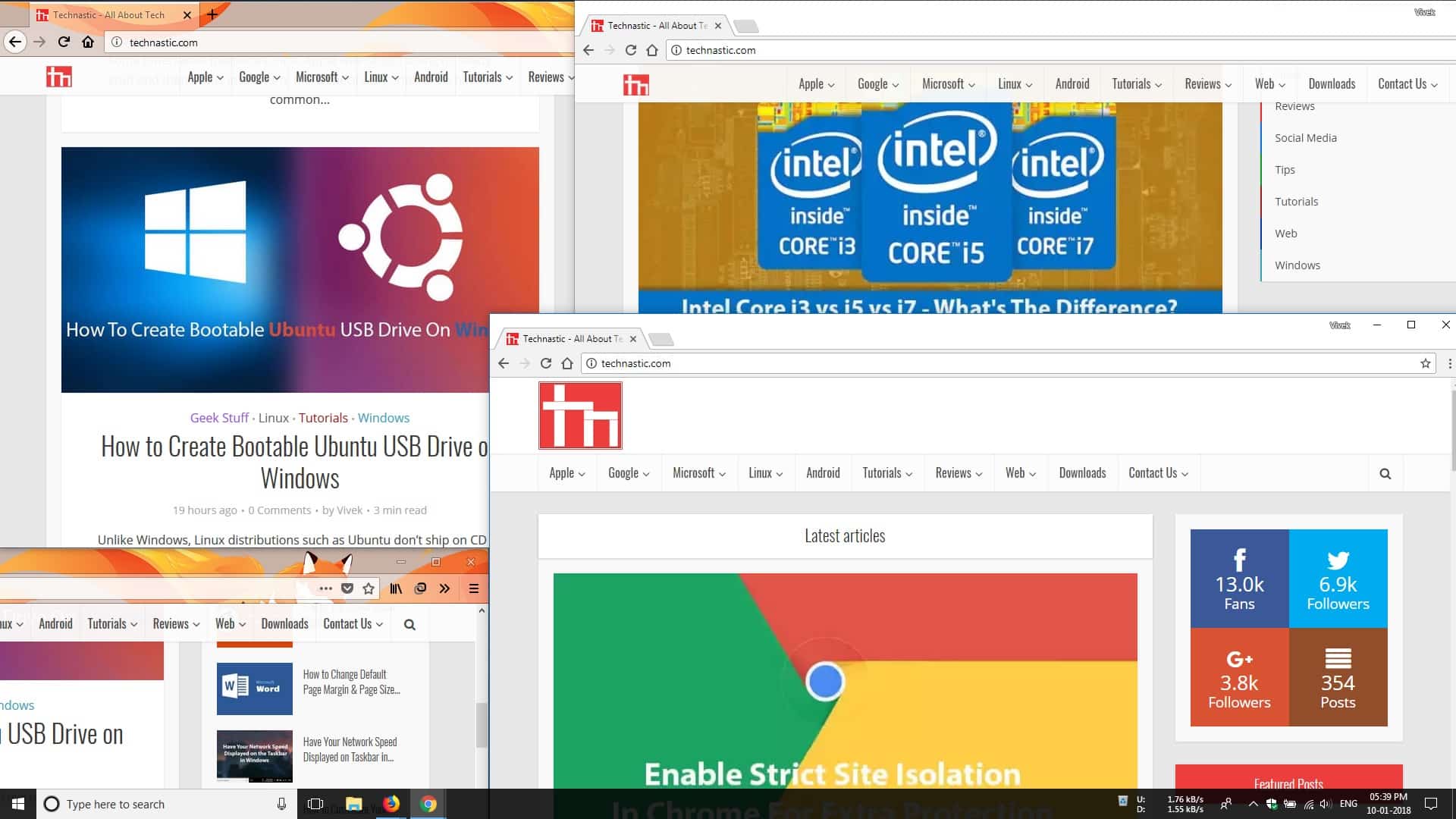 If I were to count two major differences that make PCs better than smartphones, I'd say the ability to launch multiple apps on the same screen and the ability to launch multiple instances of the same app. The latter is something we tend to not notice but on your PC you can not only launch Chrome and Firefox together but you can launch two, three or four Chrome instances, or windows if you need. Most desktop programs support launching multiple instances of them. All you have to do is launch the same program again. But if you've pinned a program to the taskbar, you'll realize that clicking on it simply minimizes or maximizes the first instance. Try a middle-click with your mouse and you might be surprised. Doing a middle-click on a taskbar icon launches a separate instance of the app.
2. Mobile Hotspot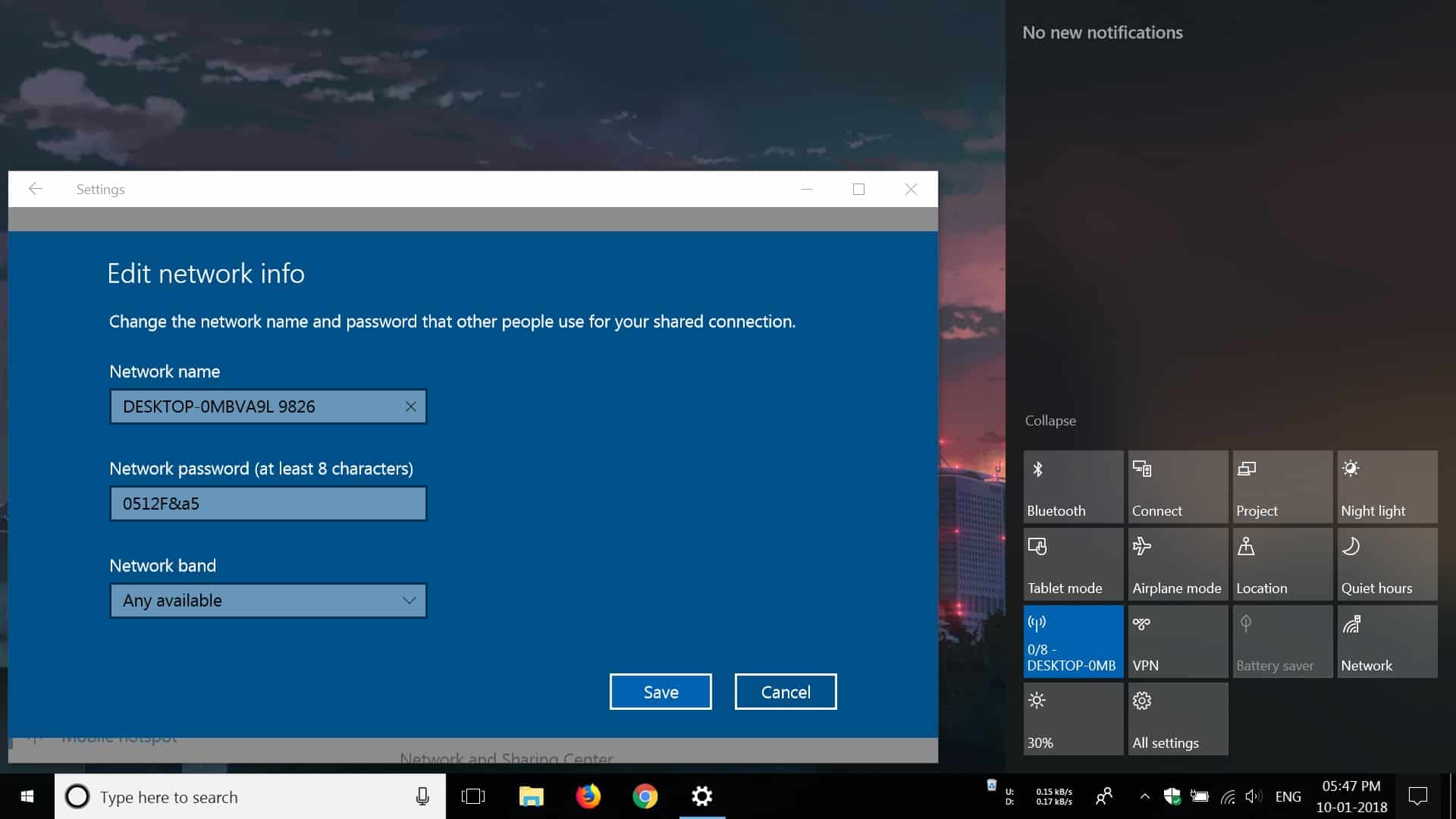 Before Windows 10 (or the Windows 10 Anniversary update to be exact) if you wanted to use your PC as a Wi-Fi hotspot you'd have to rely on the command prompt or third-party tools that may or may not have worked. This was something I really wanted ever since my smartphone could create a hotspot. On newer versions of Windows 10, you can do this just as easily as you could on your smartphone. By default, a quick toggle to turn on the mobile hotspot is available in the Action Center. In case you want to change the SSID and password, you can go to Settings > Network & Internet > Mobile Hotspot or just right-click on the mobile hotspot toggle and select Go to settings. Once here, click on the Edit button, change the default Network name and Network password and click Save.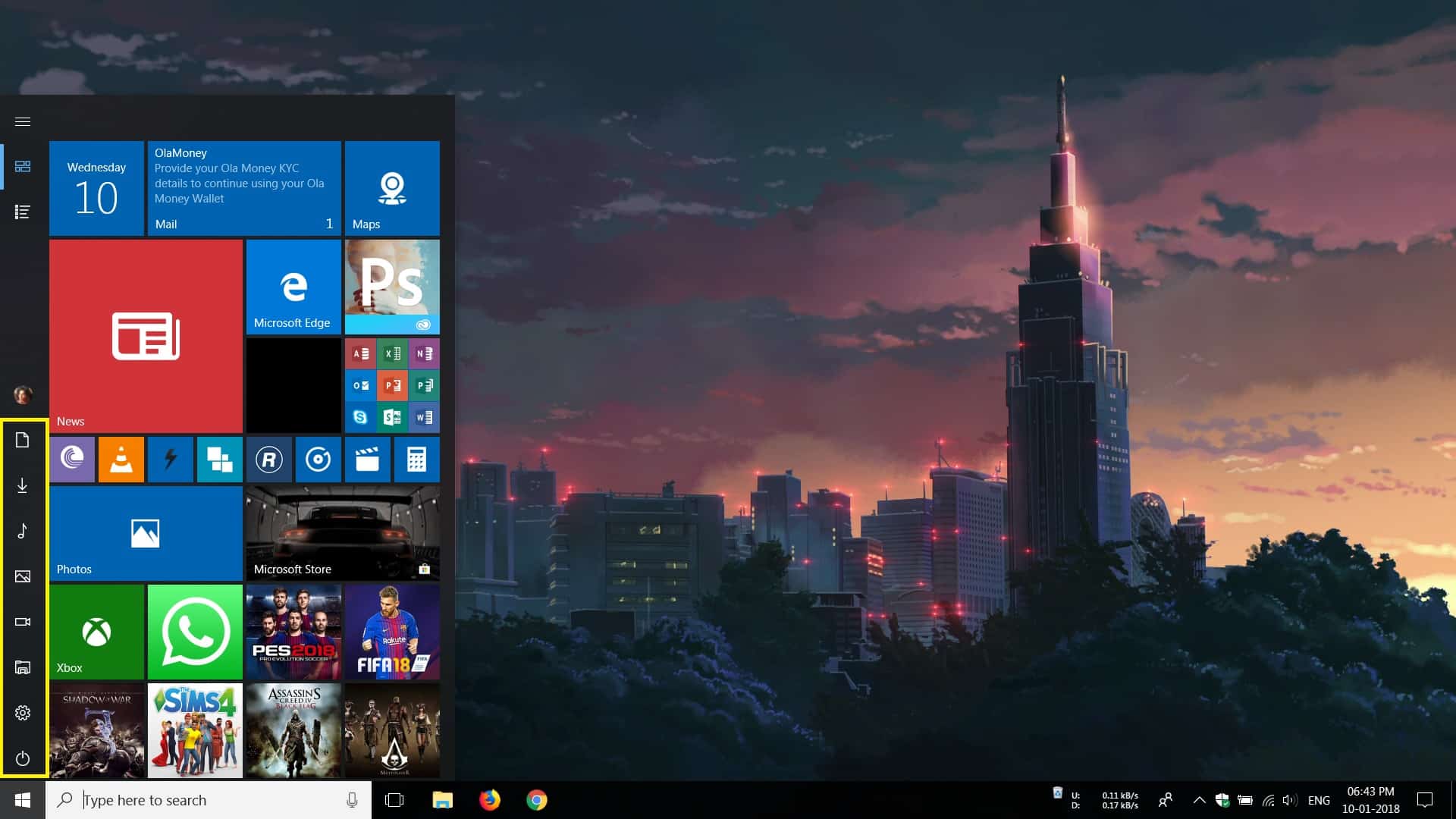 In a previous article, we covered some of the basics on how you can customize your new Windows 10 Start menu. This is something that was left out… for reasons. Windows 10 does let you pin any folders you want to the start menu. Simply right-click on it and select Pin to start like you would pin any program or app.  If you want to pin the standard user folders such as Documents, Music, Pictures, Videos, Downloads, etc. you need not clutter your start menu though. Go to Settings > Personalization > Start and click Choose which folders appear on Start which is usually at the bottom of all the toggles on the page. Here you can toggle on or off the folders you want to appear on the Start menu.
4. Add security questions to local account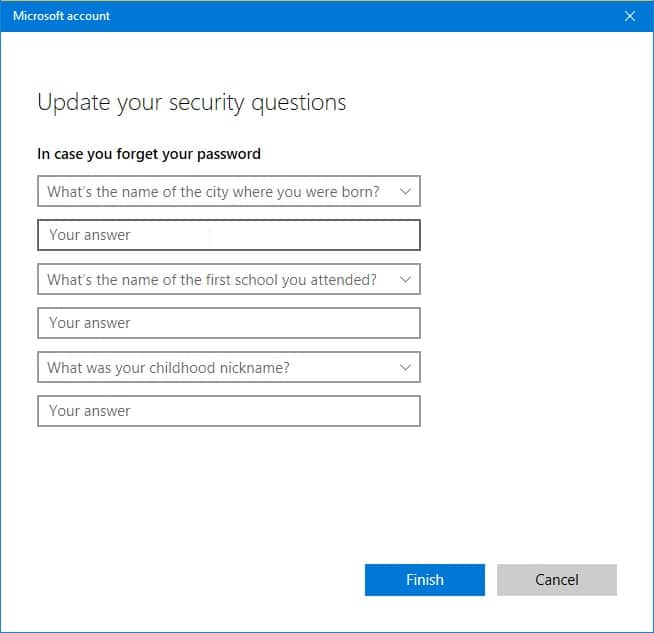 One of the primary reasons many users mention for sticking with Windows 7 is that it does not ask for a Microsoft Account. With Windows 8 Microsoft had at first made it mandatory to use a Microsoft account in order to use the OS. Windows 10 though, while works better with a Microsoft account, does also work with a local account. Local accounts have a big disadvantage though, and that becomes apparent when you forget the password. For a Microsoft account, you can easily change it using your phone or another PC. With local accounts, if you don't have a password reset disk you're pretty much done. Not with Windows 10 though, assuming you are running Windows 10 RS4 17063 or above. Simply go to Settings > Accounts > Sign-in options and click Update your security questions.
5. Reset local account password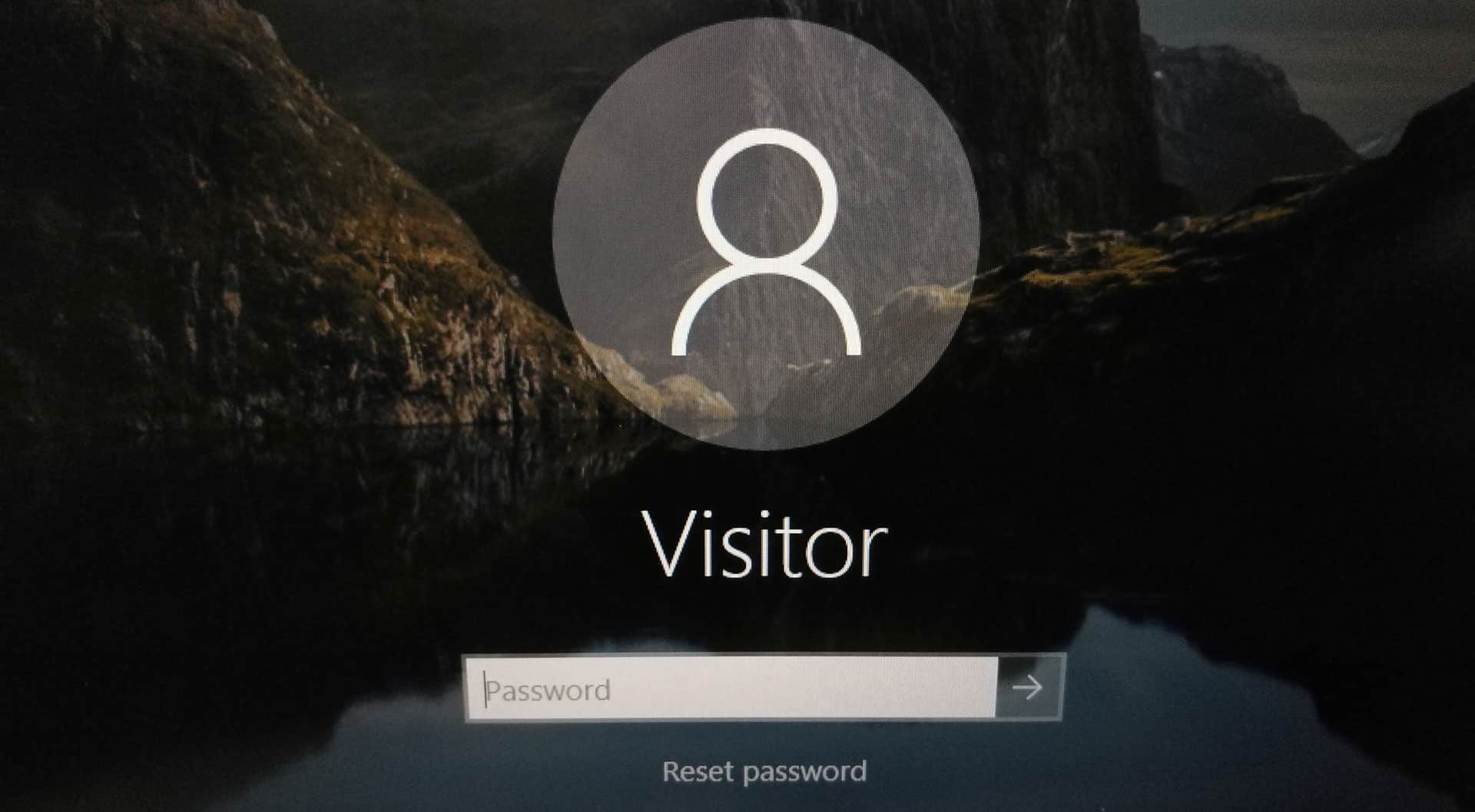 So now you have set up your security questions, how exactly will they help you? All you have to do is enter the wrong password at the login screen which you will obviously do if you forget it. You'll then see an option to Reset password under the password field. Click on it and you will be asked two of your security questions. Answer them correctly and click on the submit button. Now Enter your new password twice, hit Enter and your password will be reset.