The Internet is a very huge and crowded place. Billions of people are using the internet to communicate with others, share and buy stuff, pass their time, have fun, and what not every day. I don't actually know why but some websites are blocked or not available in certain regions. For example, Netflix is an on-demand video service that is extremely popular in the USA but is not available in India. Proxies are used to access such services. Using the proxy sites or proxy servers listed below, you can easily access restricted content across the web irrespective of region.
What is a Proxy Site and How It Works?
Proxy websites are the websites that are designed to give you access to the internet keeping your identity hidden. When you visit a website, the web servers get to know your IP address. By using this IP address people can easily track you. IP address is also used to restrict certain services.
When you access a website through proxy servers, the web servers will not get any information about your IP address; rather it will get the IP address of the proxy server, hence making you anonymous on the internet and giving you access to restricted contents. Here are 3 of the Best Proxy sites that let you access restricted content. Besides, you can also try these free VPN services if you are a Windows user.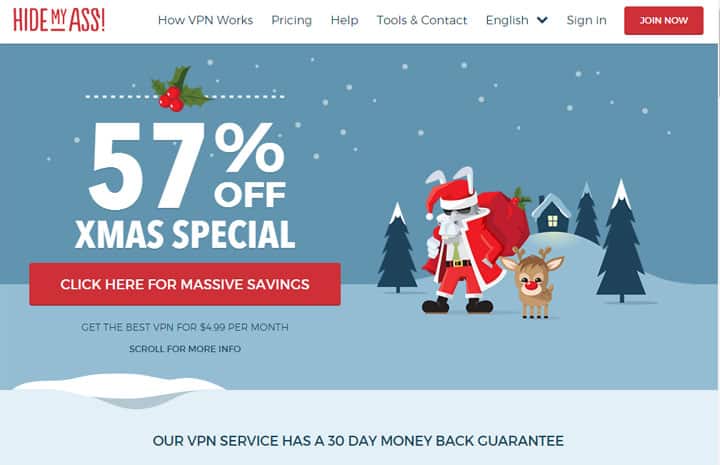 HideMyAss is the best proxy service out there. It has been available for more than 4 years now and is probably the most well known proxy service. As per Alexa rankings, it is one of the top 5000 websites in the world. Currently, due to the Christmas season, HMA is offering a discount of 13%, 57%, and 42% for a purchase of 1 month, 12 months, and 6 months respectively.
Kproxy is a free proxy service that comes with a direct approach. Visit the website and you'll see the URL box there, enter the website that you want to visit and click "surf". If you like the free version of Kproxy, you can go for the pro version that comes with no ads, unlimited access, and faster server. It also has different servers to choose from.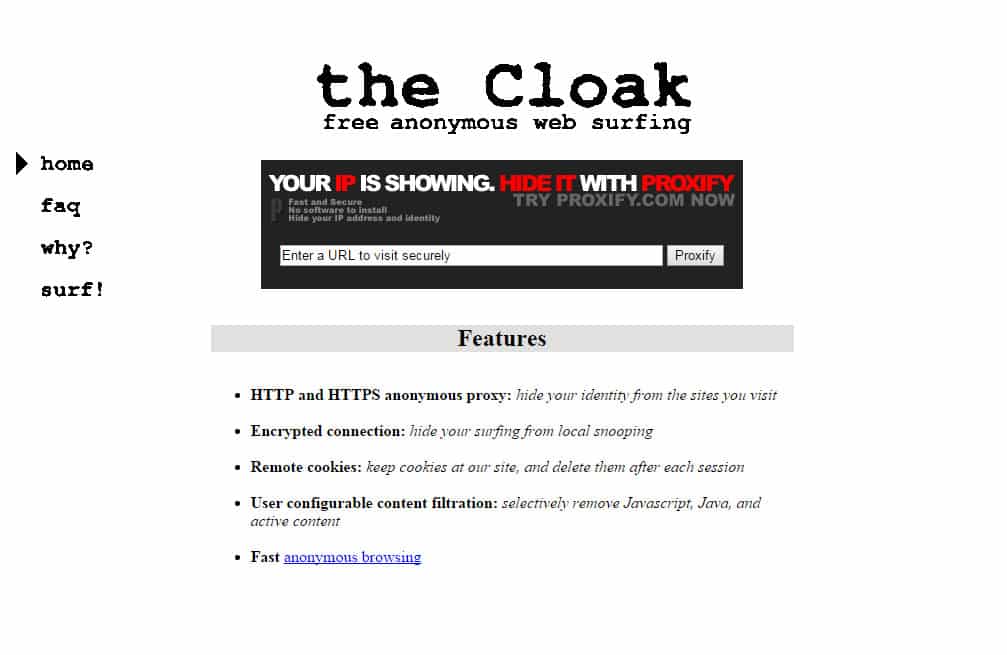 The Cloak is somewhat similar to Kproxy. It also has a URL bar on the homepage where you can enter the URL and hide your IP while visiting that website. It is fast and offers an option to manage cookies after each session.
A Word of Caution
If you use any other proxy service please make sure that the website is, at least, older than 2 or 3 years. That increases the trust value as well as the reliability of the service. Another thing to make sure is that the service that you use must have a privacy policy or a disclaimer. These are the proof of a reliable proxy server.
Read Next: How to Delete Cache of Individual Websites in Chrome