Microsoft is at the tail end of development on the next major Windows 10 update. Dubbed as the "Fall Creators Update", the update is expected to arrive sometime in October 2017. This will be the second major Windows 10 update focused on creativity.  Not everyone might be aware of the improvements and new features in the next major Windows update. So we decided to throw together a list of what's coming with the new Fall Creators Update.
1. Fluent Design for Windows Shell and Apps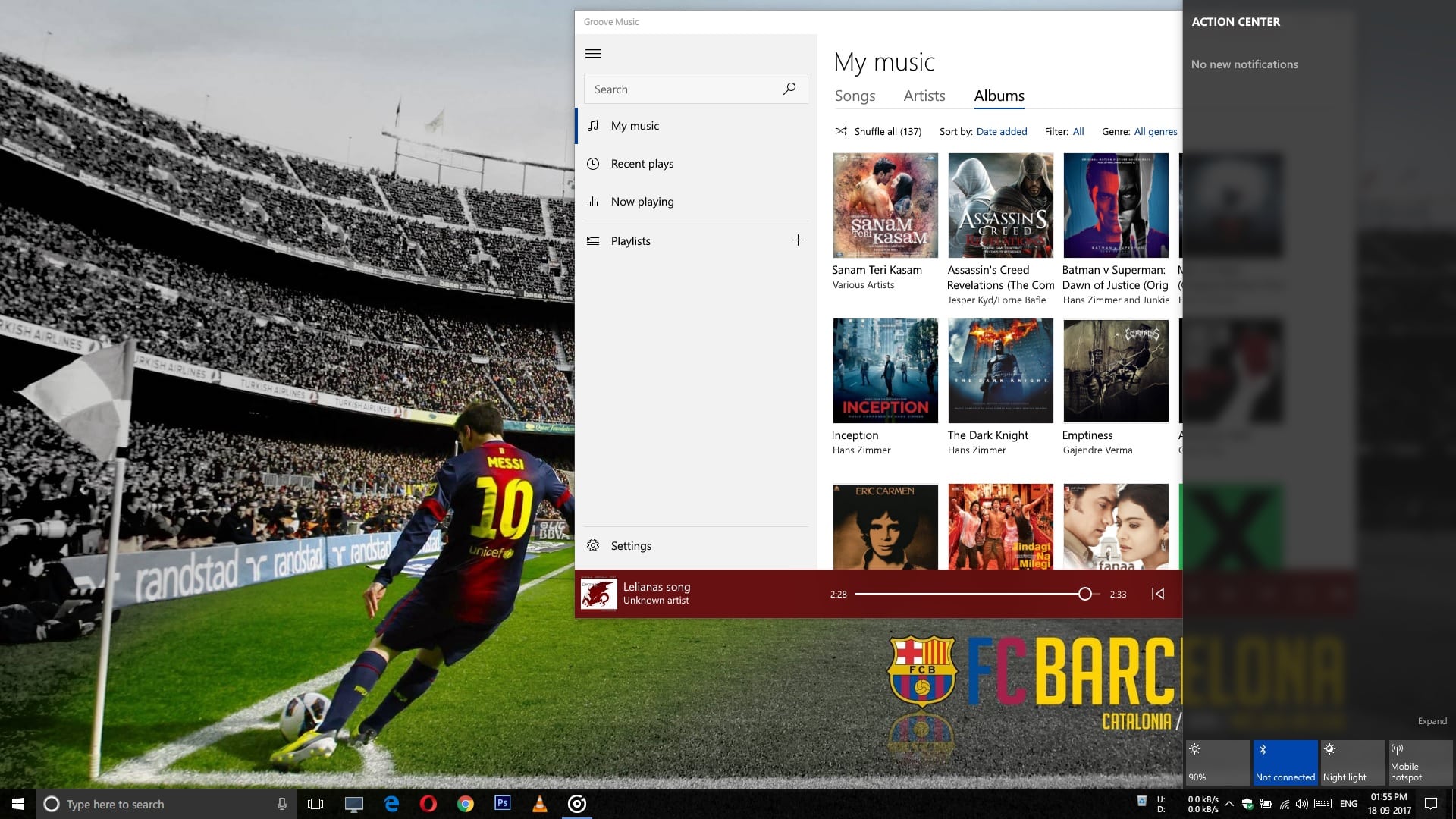 Microsoft is officially giving a new look to the rather plain and simplistic Windows 10. The new Fluent Design brings back the glass like Windows 7 design in a more modern form. This will be an enormous update and not all parts of the OS will be able to take advantage of the new design just yet.  Fluent design focuses heavily on the use of Acrylic, but also includes other elements such as Light, Depth, Motion, Material, and Scale. Mostly, the design changes will be made in the Windows Shell, which is what users interact with. This includes the Start menu, the Action Center, the Taskbar, and File Explorer.
Resizing Start horizontally is now smoother.
Start can be resized diagonally and uses the Acrylic backdrop.
Scrollbars will now shrink away when cursor isn't near them.
Added new context menu icons in Start.
New Action Center UI featuring Fluent Design.
Action Center now shares the same Acrylic backdrop as Start.
Toast notifications now float in the bottom right corner.
Tweaked design for toast notifications.
Toast notifications now feature an arrow instead of an X to dismiss.
You can now share with contacts directly from the Share UI
Taskbar Battery icon has new fly out with a slider for Power Throttling.
You can now enable Spatial Sound directly from the Volume icon context menu in the taskbar.
"On-Demand Sync" in File Explorer lets you see your OneDrive files stored in the cloud.
You can now share files via the Share option in the context menu.
2. My People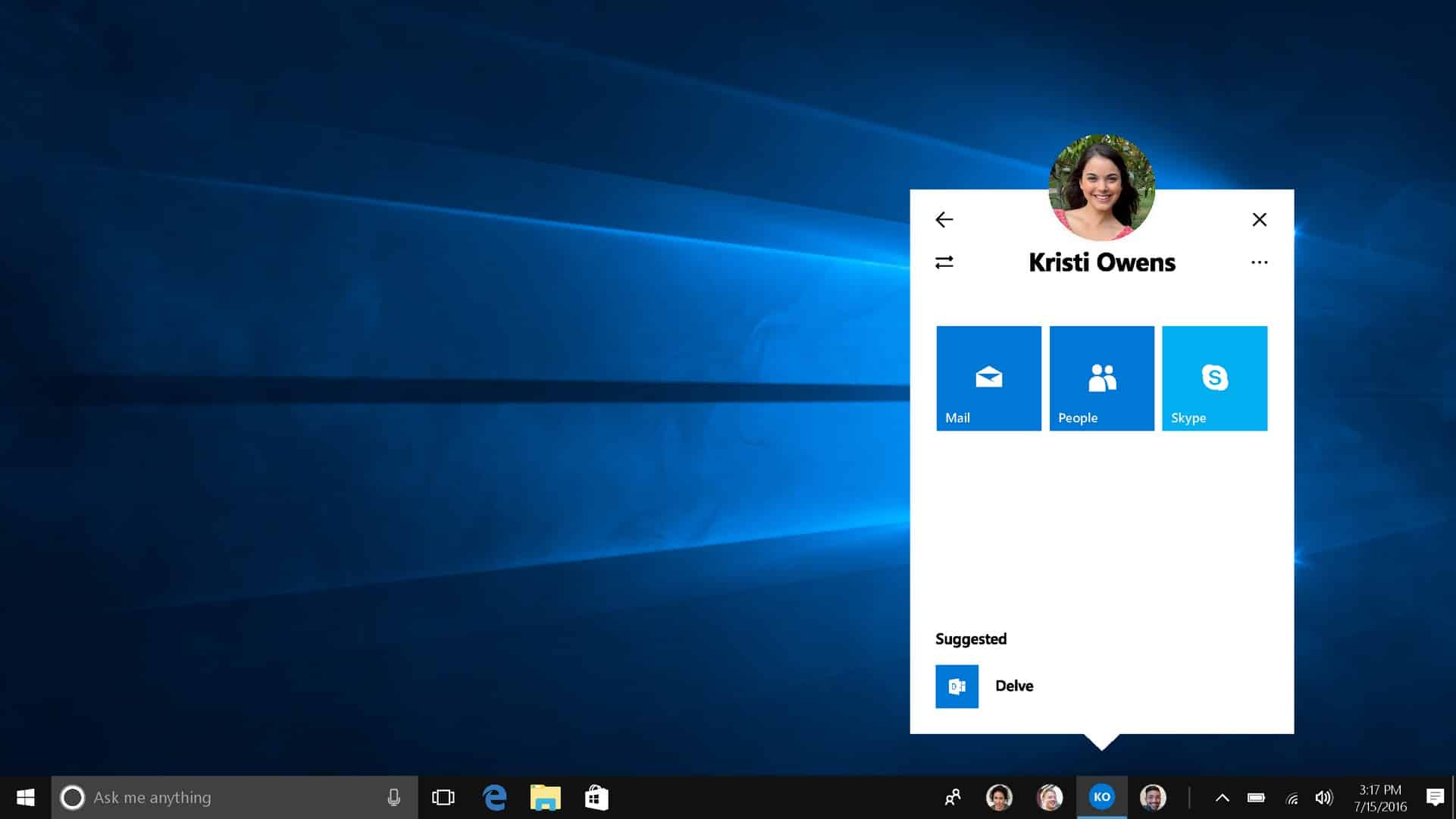 Announced originally for April 2017's Creators Update, My People will finally arrive on Windows 10 with the Fall Creators Update. You can now in your favorite contacts to the taskbar and easily interact with them via apps like Skype, Outlook Mail, and others. For instance, you can share a picture with one of your pinned contacts by simply dragging and dropping it onto the pinned contact. You can also easily chat with your pinned contacts right from the task bar without having to switch apps. App developers can also integrate My People into their apps so you can, in theory, someday, talk to your Facebook contacts. The feature revolves around the idea that a small handful of people are crucial to your digital life. But don't worry, because if that is not something you can relate with, you can very easily turn it off.
3. Microsoft Edge
Redmond is putting in a lot of effort into its Edge browser and it is going to great lengths to make people use it. With the new update, Microsoft promises that tab switching will be a lot smoother, without the current lag. Other than that, the browser is gaining a number of new features such as :
 The ability to right-click a favorite website and edit its URL address.
Import data from Chrome.
Close web pages even when they're displaying a JavaScript dialog.
Apart from the general PDF reading improvements, Microsoft Edge now supports PDF forms. You can now ink on PDFs directly within Microsoft Edge, see a PDFs table of contents.
Websites can now be pinned to the taskbar like on Internet Explorer 11.
Edge's integrated EPUB eBook reader now allows you to annotate EPUB eBooks, too. You can highlight in four colors, underline, and add comments. You can also copy text, ask Cortana about selected text, and draw in an eBook. Reading progress is now synced across devices via your Microsoft account..
You can now save favorites into a different location directly from the favorites UI.
Edge can now read any website or PDF document aloud to you.
Edge also gets in on the Fluent design with an Acrylic title bar.
4. Mixed Reality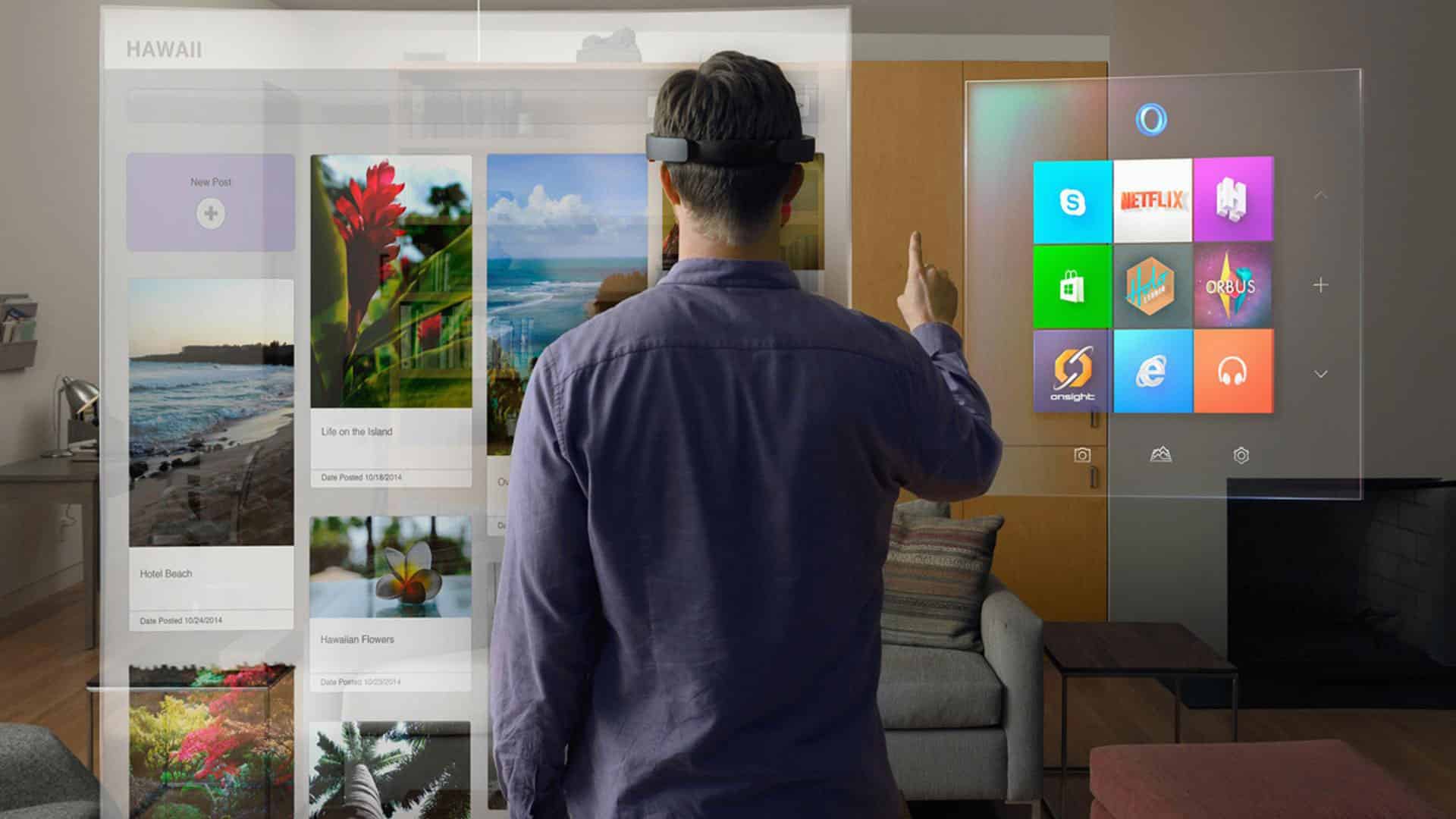 The Windows 10 Fall Creator's Update will finally make the software giant's ambitious Mixed Reality efforts ready for prime time. Hardware partners such as Acer are pepping up to support the launch with Mixed Reality headsets. Fortunately, unlike the Oculus Rift and HTC Vive, Windows Mixed Reality headsets will be a lot more affordable. You'll be able to buy a headset and motion controller set for $399. Acer, Asus, Dell, HP and Lenovo will all launch their headsets alongside the launch. Although Acer will be the first manufacturer to ship the headset and controller combo,  other manufacturers will be sure to follow.
5. Pick up where you left off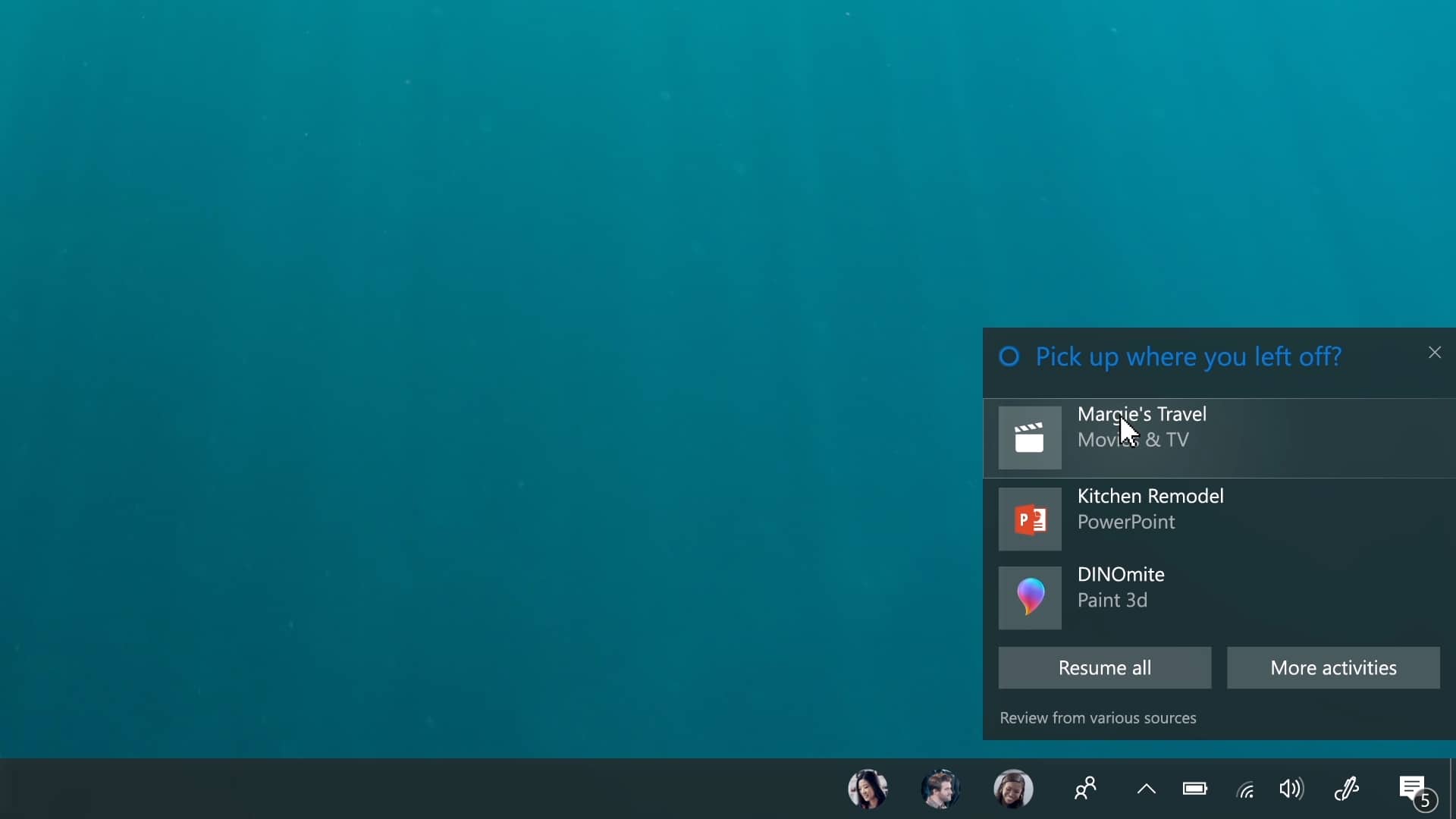 "Pick up where you left off" is one of those features that we should all already have been accustomed to considering this is 2017. But better late than never. It will work across all Windows, iOS and Android devices via Cortana. That means you will need to have the app installed on your iOS or Android device, of course. But the convenience offered is too much to pass. With "pick up where you left off", when you stop working on one device and pick up another, Cortana will pop up offering to take you back exactly where you were on the other device.
The Fall Creator's Update is a huge one and there are plenty of other exciting features that we've left off. That does not mean that you can't let us know about your favorite features in the comments section though.