Screenshots have become quite popular now with the age of the Internet and smartphones.  They're also quite handy when you're writing a how-to article like this one or the countless others on our site. Maybe you just want to show your amazing desktop set up on that new geeky forum or just show something on your screen to your friend. Screenshots can be quite convenient. However, while Windows computers have a dedicated key to taking screenshots, it still isn't as simple as it could be. In this article, I am going to list 5 ways to capture or take screenshots in Windows 10.
As a new user switching from a Linux or OS X system, if you were told the PrtSc key is used to take screenshots you'd simply press and hope something would happen. Something does happen, but there is no visual cue, nor is your screenshot ready just yet. What the PrtSc key does is simply copy a screenshot of your screen to the Windows clipboard. It does not save this anywhere. If you were to copy something else the screenshot would be gone. While it is not ideal, it makes sense for Microsoft to keep this functionality instead of simply capturing and saving a screenshot when the button is pressed.
For instance, if you're talking to someone over Facebook, or sending an email, skype chat, or just about anything else and you quickly want to share your screen. You can press the print screen key (PrtSc) and then in the Facebook chat simply press Ctrl+V to paste it. Now you don't have to worry about deleting a screenshot you only wanted to send to someone. Now, what if you want to take a screenshot that is saved on your computer for you to edit or view it later? There are a number of ways to do so but before you proceed, you should also check out our guide on editing the WinX menu on windows 10.
Take screenshot of the entire screen
Using Paint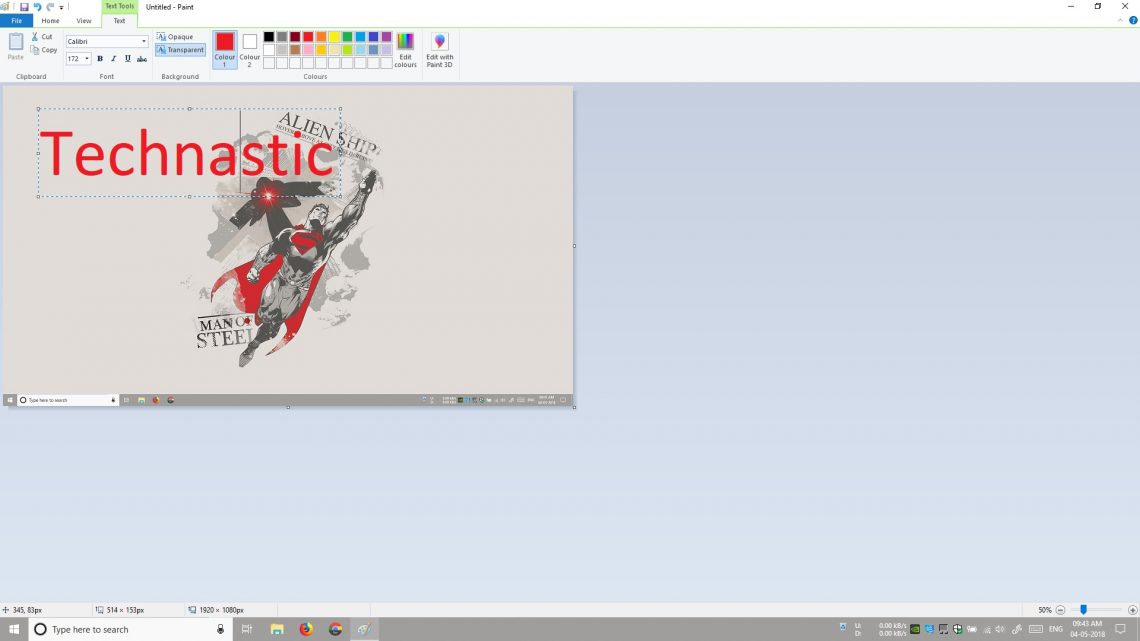 This is perhaps the most common way of taking screenshots on Windows 10 because this has been around on Windows for the longest time. Back when screenshots weren't as important, and Windows hardly had any built-in screenshot tools this was how we did it.
Press the PrtSc key so that an image of your screen is copied to the clipboard.
Launch MS Paint. On Windows 10 you can simply hit the window key and type paint to search for it.
Here, all you need to do is make sure that the page in Paint is not larger than your screenshot and hit Ctrl+V on your keyboard.
Your screenshot will be pasted, and unless your page was larger than your screenshot the size will be adjusted too. You can edit it here if you want to use the available tools.
Click on the Save button to simply save it as a PNG or go to File > Save as and save it as any of the available image formats.
Windows+PrtSc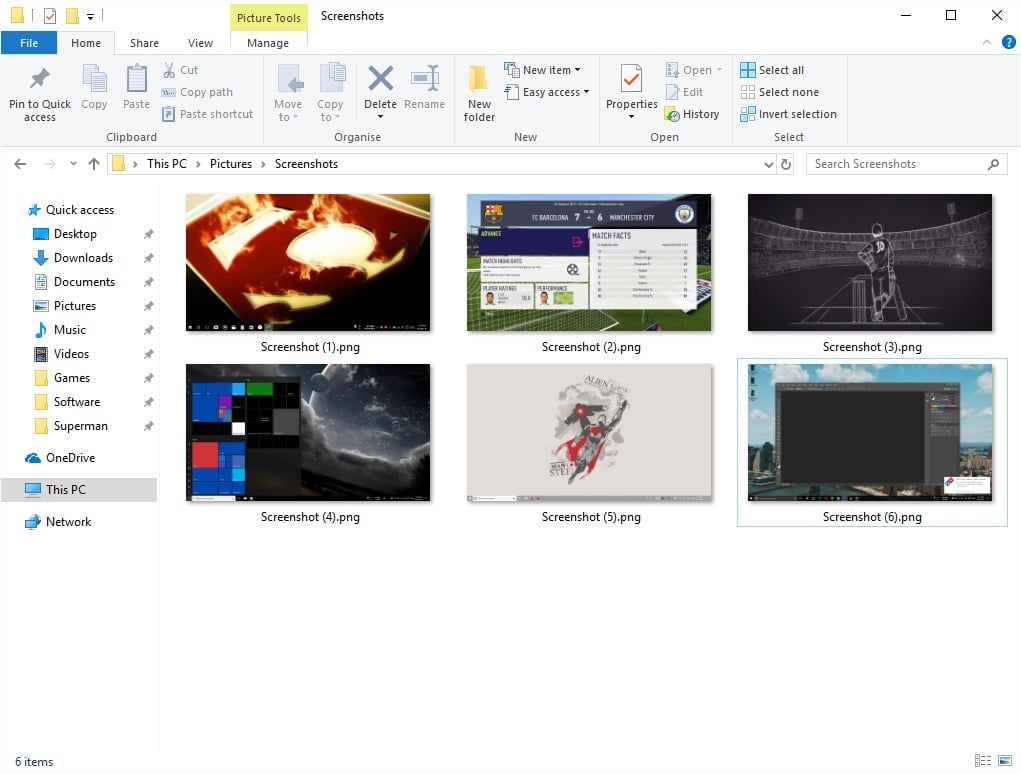 With modern versions of Windows, Microsoft made it a little easier to capture screenshots. As you can already guess this can be done by pressing and holding the Window key and then pressing the PrtSc key. On some laptops, you may need to press Windows + Ctrl +PrtSc or Windows + Fn + PrtSc.
As long as you have the Window minimizing and maximizing animations turned on, you'll see your screen dim for a moment. This signifies that a screenshot has been taken. The screenshots are saved in Pictures > Screenshots and they're all numbered. So as long as you don't format your PC, you'll know just how many screenshots you've ever taken even if you delete all the previous ones.
Take screenshots of the current window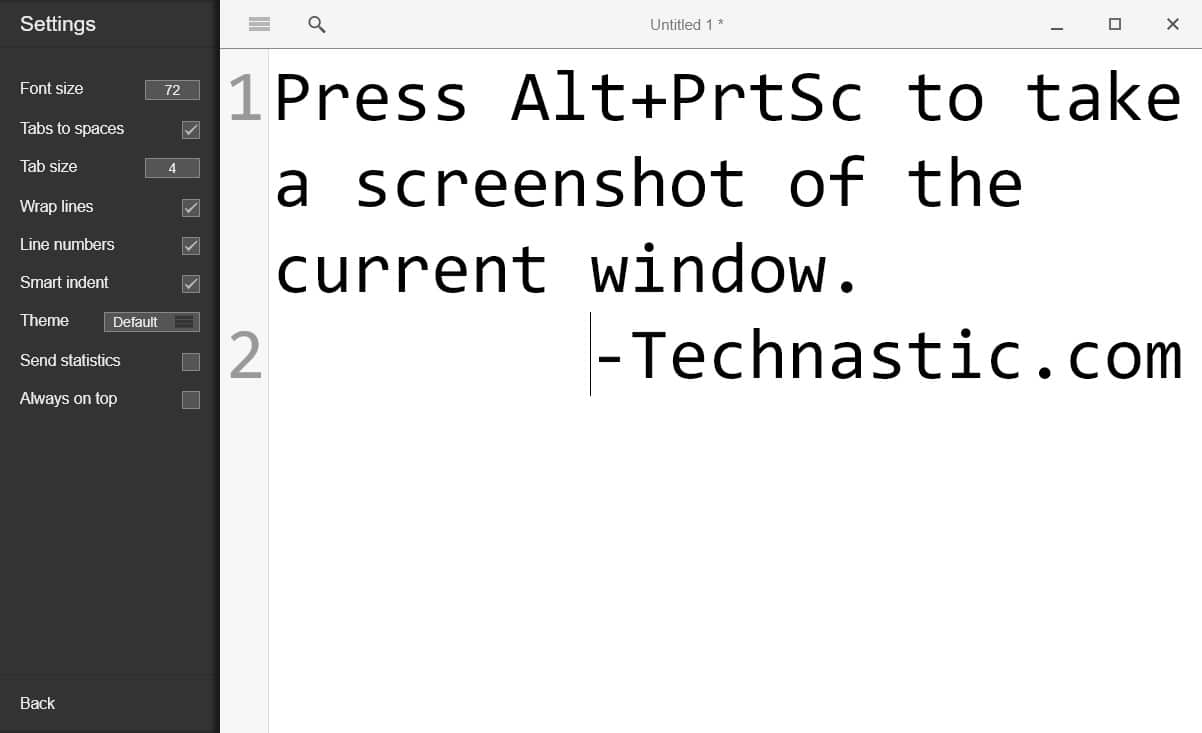 Both the above methods will take a screenshot of the entire screen. This is good but not ideal always. Sometimes maybe all you need is a screenshot of the current window without letting people a peek into other things you may have on your screen. Pressing Alt+PrtSc copies an image of the currently in-focus window to the clipboard. Then you have to use MS Paint as before if you want to save it or simply paste it wherever you want to send it. If you're thinking maybe pressing Window+Alt+PrtSc would directly save a screenshot, it won't.
Take screenshots of a part of your screen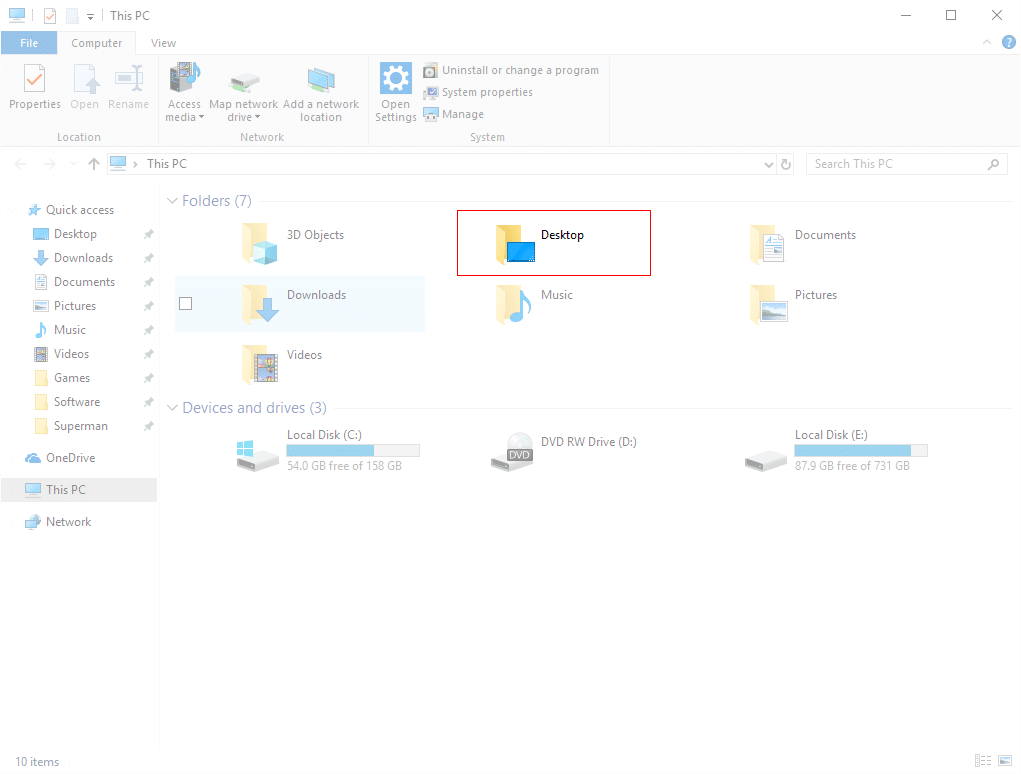 On Windows 10, if you want to take a screenshot of only a specific part of your screen, you can do this by simply pressing Window+Shift+S. This will cast a translucent white overlay over your screen with a cursor. You can use the cursor to select a rectangular area on your screen. The screenshot is then copied to your clipboard, after which you can paste it anywhere to send it. There's always MS Paint if you want to save it. This shortcut only works on Windows 10 Creator's update and later versions.
Snipping tool
The snipping tool has been a part of Microsoft's OS since the Windows Vista days. It's one of the most flexible ways to take screenshots in Windows 10 without using a third-party tool. Yet, somehow it has passed by unnoticed. Probably because it hasn't been granted any new features since its introduction. Microsoft seems to have forgotten about it too. Regardless, it is still a pretty useful tool. Not only can you take full-screen screenshots, screenshots of the current Window and a specific part of your screen, you can also take delayed screenshots.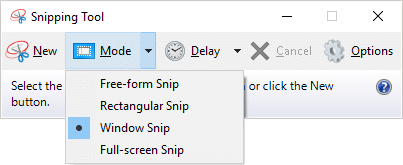 For instance, when you're pressing down a keyboard shortcut or button to produce a desired effect on the screen. None of the keyboard shortcuts will work. With the snipping tool, you can set a delayed screenshot, press the buttons and produce the effect you want and within the set amount of time a screenshot will be taken. You will be allowed to edit or save it, without needing another tool to do so. A good example of this would be the screenshot under the 'Take screenshots of a part of your screen' above. The snipping tool helped take a screenshot of a screenshot process.
Currently, it only allows for 5 seconds delay which isn't ideal but that's what you get. Under Mode, you can select between Free-form Snip, Rectangular Snip, Window Snip, and Full-screen Snip.
Screensketch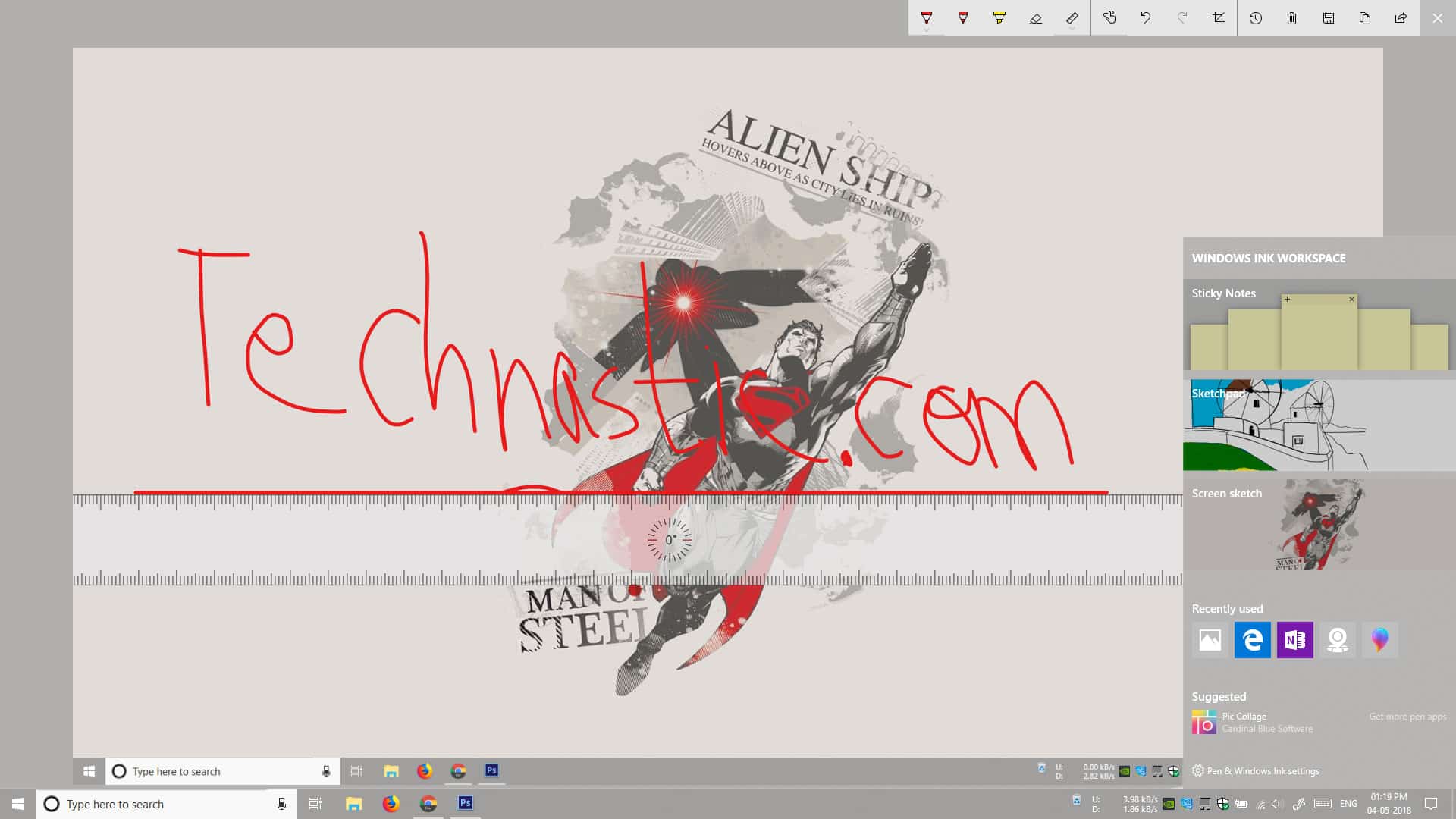 Screensketch is another new tool introduced in Windows 10 as a part of its touch-focused tools. To use Screensketch you'll first have to enable Windows Ink Workspace. It's not very hard, fortunately. Simply right-click on the taskbar and select the Show Windows Ink Workspace button. Then you can click on the new pen icon on the taskbar located towards the right and select Screensketch anytime you want to take screenshots in Windows 10. You can sketch on it, if you know how, annotate the screenshot, crop it, save it, copy it to the clipboard or directly share it.
Now that you learned 5 methods to take a screenshot on a Windows 10 PC, you should also learn these 10 Windows command prompt tips and tricks.